In a recent, pointless argument with my bourgeois, don't-know-how-good-they've-got-it friends, I realised that I don't fully understand what indie music is. On a basic level, one would assume "indie" is short for "independent", meaning the music has been released by an independent label. Well, that's the American interpretation, anyhow.
Why you should buy a mechanical watch
If you're from Britain, however, indie music is basically any guitar music and all the biggest indie bands, including horrendous dross such as Kasabian and the Kaiser Chiefs, are on the most corporate labels possible. So which is it? What does it all mean? Does anyone really care?
In the watch world, things are a lot clearer, in that independent means exactly that and the brands claiming indie status don't belong to monolithic conglomerates such as Richemont, Swatch Group, LVMH and Kering.
So, this week, we're going to look at indies, starting with one of my faves, MB&F, and the Legacy Machine Perpetual. OK, this bad boy was first launched way back in 2015, an innocent, halcyon time when American presidents didn't get spanked by porn stars, but, for 2018, MB&F has kicked things up a notch by releasing a titanium version of the watch, meaning I can write about it again. Huzzah! I don't have the space or the words to fully explain how much I love this timepiece; it is pure perfection. With its eccentric, very Max Büsser, twist, the design harkens back to watchmaking of the past but also has elements of steam punk and flashes of modern flair.
Watches that wow by MB&F, Christophe Claret, Peter Speake-Marin
The key feature, as the name suggests, is the perpetual calendar, so the watch indicates day, date, month with retro­grade indicator for leap years. MB&F and Irish watchmaker Stephen McDonnell want you to see the beauty of their very complicated movement so it's all there, pulsing away in front of you. The domed glass that sits on the dial also gives the watch a 3D quality and renders things even more dramatic. Limited to 50 pieces, the titanium LMP is priced at 148,000 Swiss francs (US$152,000).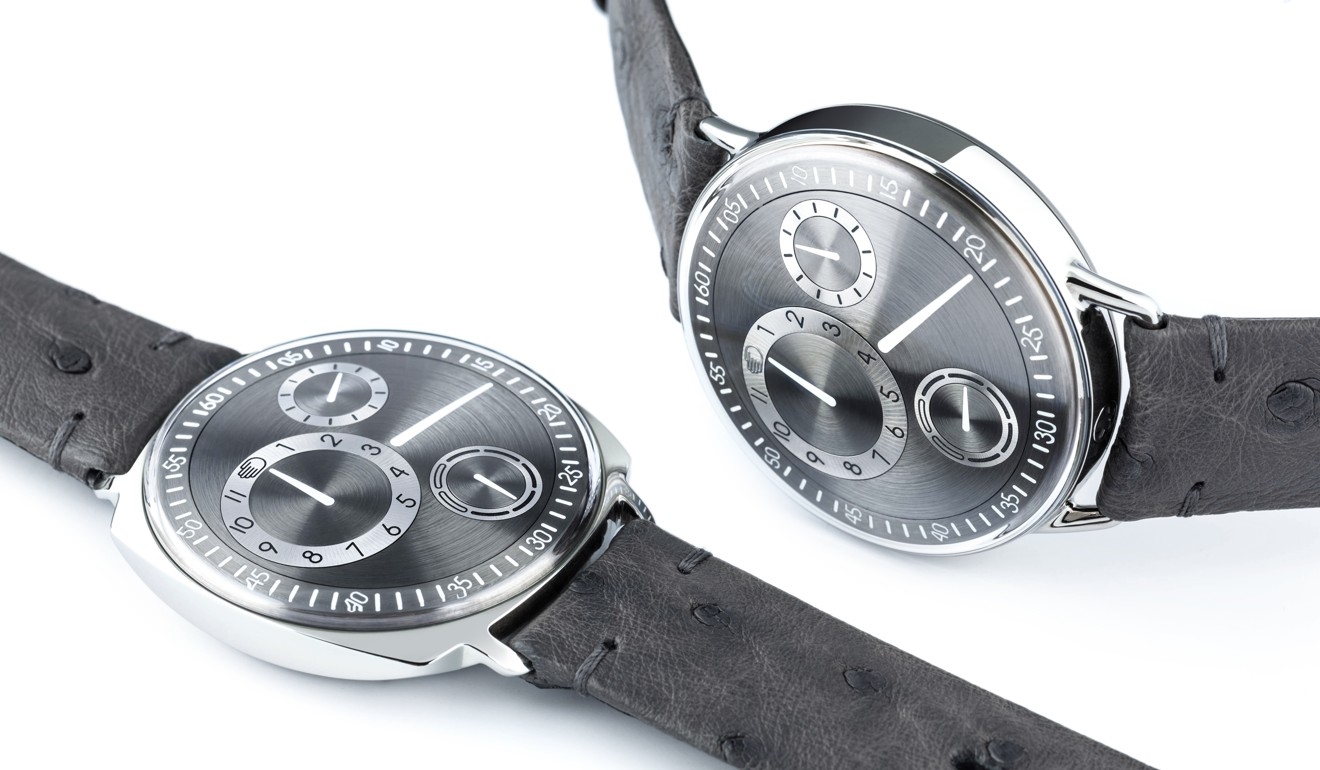 Next we have Ressence, the brand that makes cashed up hipsters go weak at the knees. Founded in 2010, Ressence hails from the achingly cool city of Antwerp, home to one of the world's great fashion schools, and there are influences of Belgian minimalism in the brand's signature details, such as the lack of a crown and clean, uncluttered dials. Ressence made its mark with the Type 3, an inno­vative compass-like watch with a liquid-filled dial.
The Type 3, for me, is a touch gimmicky; I've always preferred the Type 1, with its metallic dials that orbit each other. The watch has a 41mm steel cushion case and inside is the patented Ressence Orbital Convex System movement, which is all very clever. The Type 1 is priced at 16,800 Swiss francs.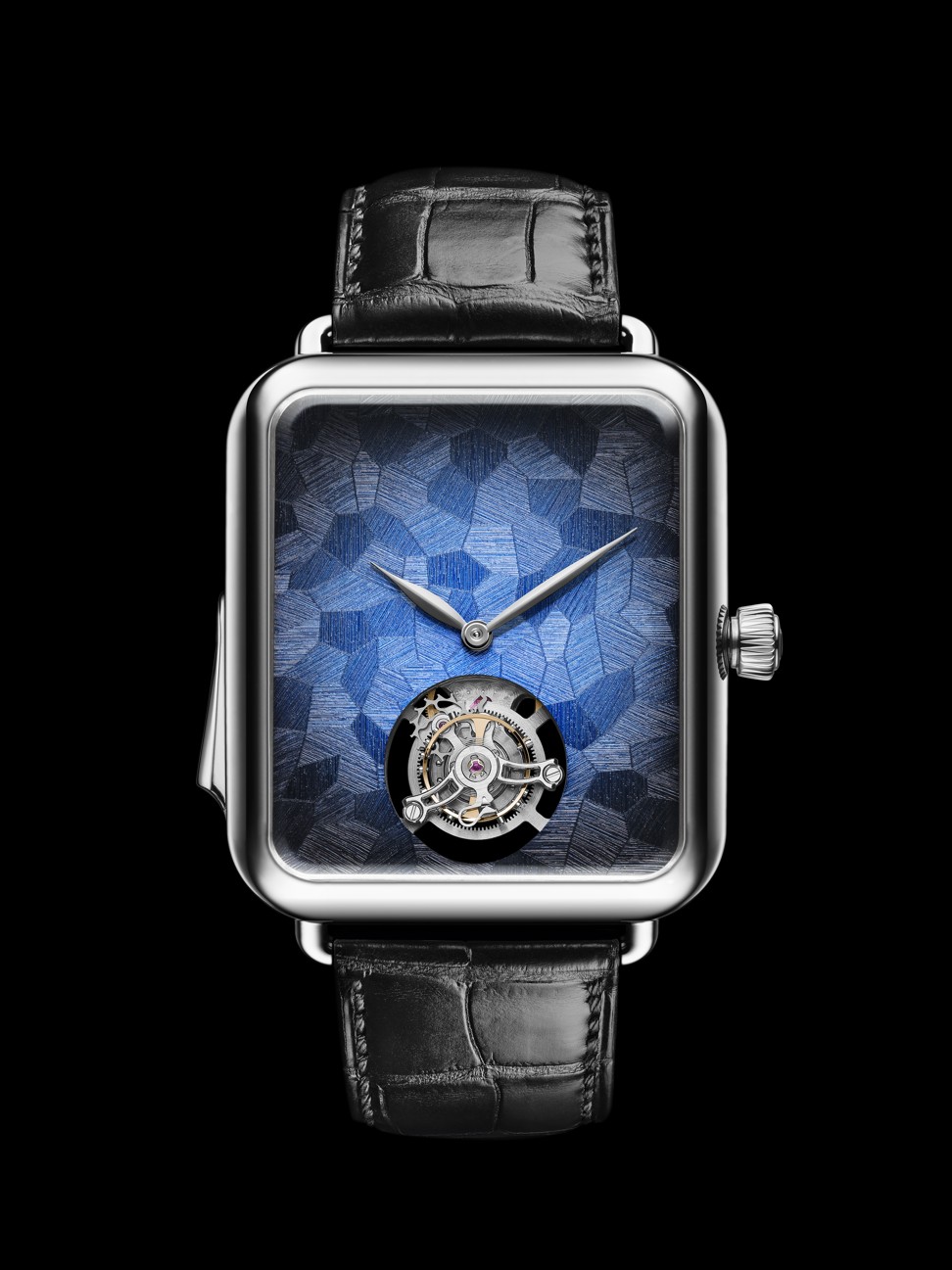 Finally, we have H. Moser & Cie, which is sort of a mini-major company as it makes all its own movements and really punches above its weight. H. Moser often attracts gushing praise from bloggers and critics but some of its recent timepieces have left me a little nonplussed, particularly the Swiss Alp Watch collection. This line was created as a sort of joke, its clear design motifs obviously lifted from the Apple Watch, the gag being that it was a totally mechanical timepiece as opposed to a smart­watch.
Three gimmicky watches you'll either love or hate
The company shifted so many of the Swiss Alp Watches that it has stuck with it, this year launching the Swiss Alp Watch Minute Repeater Tourbillon. Yes, it's a parody smartwatch but with a tourbillon and a chiming minute repeater function, and it will cost you HK$2.45 million.
In all honesty, it does look great and the functions and movement are top class, but the roots of the watch, why it exists and all the rest, well, it all seems like a very expensive and tired joke.