I wasn't so excited about the dresses at this year's Met Gala, but I loved the halos. I'm about to fly to meet friends at a music festival, and I need one!
Saintly Search, SoHo
The Dictator rules: You monster! You are guaranteed to spear your fellow concertgoers, because that is what happens when you mix dancing with spikes. We saw many a haloed star at the "Heavenly Bodies: Fashion and the Catholic Imagination" themed 2018 Met Gala. Too bad most of them were custom made.
How to get Naomi Campbell's glittery lips, as seen at the VMAs
Blake Lively's champagne diamond halo came from Lorraine Schwartz, Madonna's cross-adorned crown was by Rinaldy Yunardi and Rosie Huntington-Whiteley wore a headpiece designed by Ana Khouri. Lana Del Rey, who walked the red carpet in a Gucci dress, wore a winged headpiece that we don't expect to see for sale any time soon. However, Gucci does have a spectacular metal sunburst hair comb composed of metal rods and stars with an aged-gold finish (HK$25,900).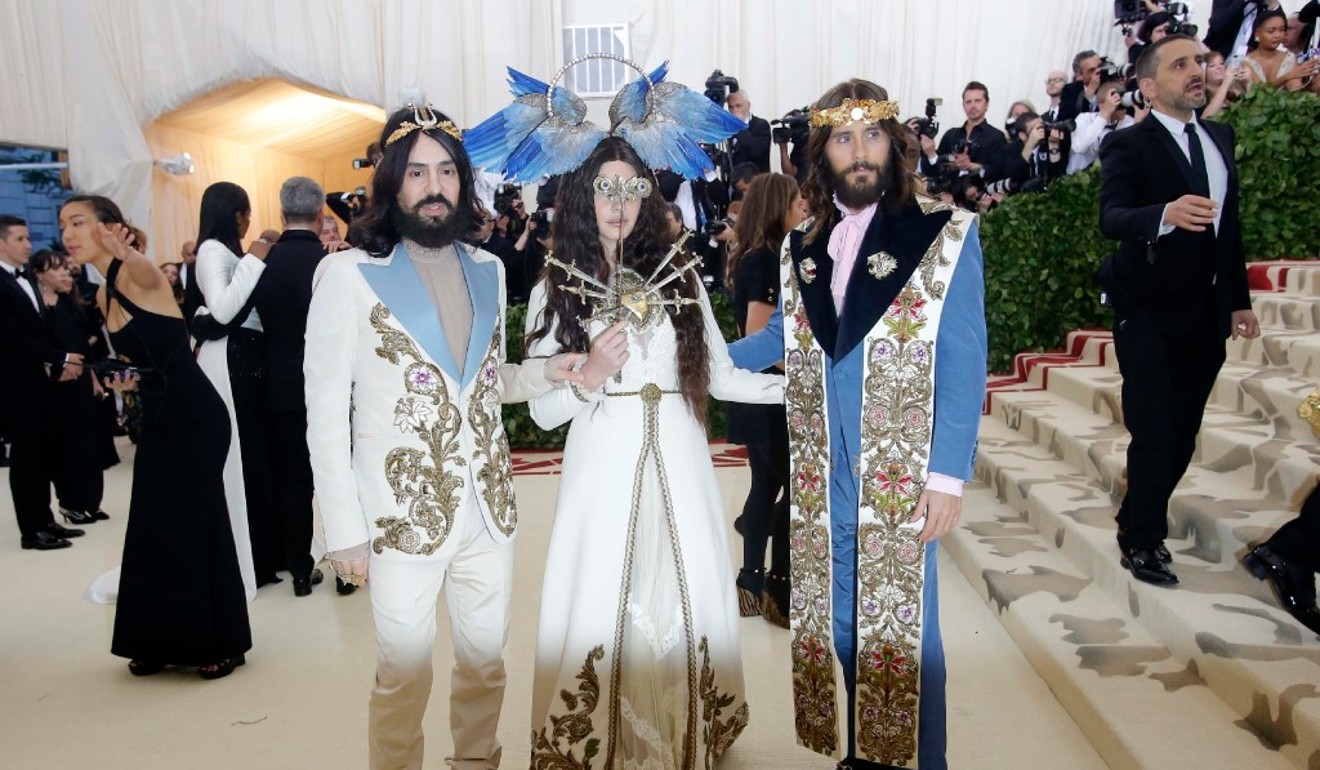 The crown Lily Collins wore was custom-made by Lelet NY, which has an entire collection of crowns and halos (about HK$1,319 to HK$3,124). Of course, Beyoncé rocked the look while performing at the 2017 Grammy Awards, pregnant, with a halo by House of Malakai, which takes custom orders but also has ready-to-wear pieces such as the Skater Cap with Crystal Spikes featuring 11 silver-plated spikes with crystal quartz on each tip (HK$4,749).
Melania Trump and oversized sleeves: how to make a big statement
For a multi-brand one-stop shop, go straight to TheEternalHeadonist.com, where the halo headpieces range from the menacing Lori Silver Spike Halo Headband by Olga Berg Millinery (HK$934) to the exquisite Twilight Clover Crown by Kim Wiebenga Millinery (HK$3,917). Be careful out there. And no headbanging.
---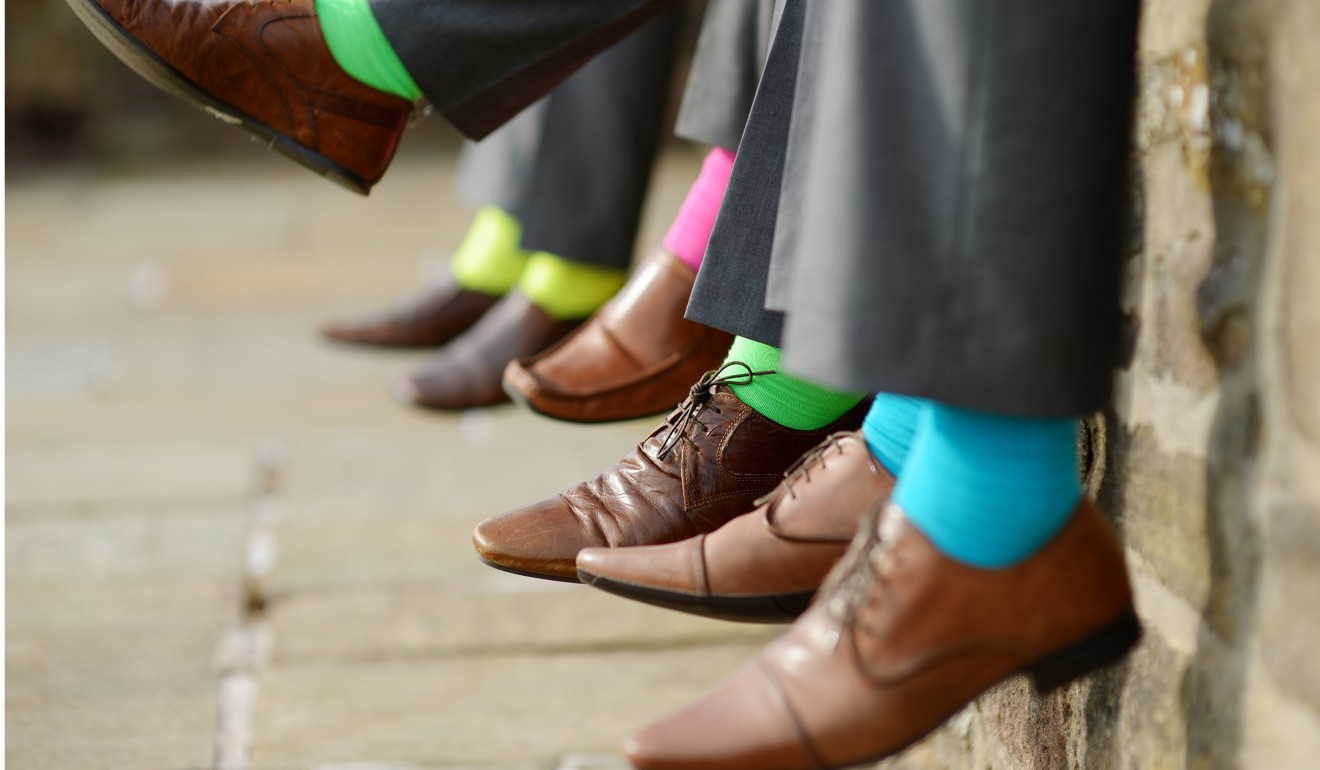 My husband went all out for Mother's Day. Now I need to best him for Father's Day. He always asks for dress socks for work but then wears only the conservative ones his mother buys him. I want to get him the greatest socks that exist and win the Best Wife award. Help?
Sock it to Him, Repulse Bay
The Dictator: Let me get this straight. Your husband spent Mother's Day demonstra­ting how much he appreciates you, and you want to buy him socks? Tell the truth. This has nothing to do with him, and everything to do with pushing his mother out of the way. Well, Mrs, let's get to work.
Where to find sequin socks and the best denim dress for a Hong Kong summer
Ascertain why he doesn't like what you've bought him so far by digging through his sock drawer. Does he prefer calf-length or knee-high socks. Are his favourites ribbed or flat? Do toe seams disturb him? What colours does he wear? If he likes the "conservative" socks his mother buys, maybe you just need to get exactly those and move on. Someone like that is never going to appreciate the fun of, say, the Happy Socks brand's Dressed collection in vibrant colours and patterns (about HK$250 per pair). Or, buy a selection and note which he prefers.
Start with Pantherella's solid coloured Pembrey Sea Island cotton-blend socks in blue, midnight blue, charcoal or black then work your way up to the brand's patterned styles (HK$138 and up). Consult the fine gentlemen at The Armoury who source their favourite men's products from around the world, including socks by Tabio from Japan (HK$165 and up). We are usually loathe to say it, but in this case, father knows best.