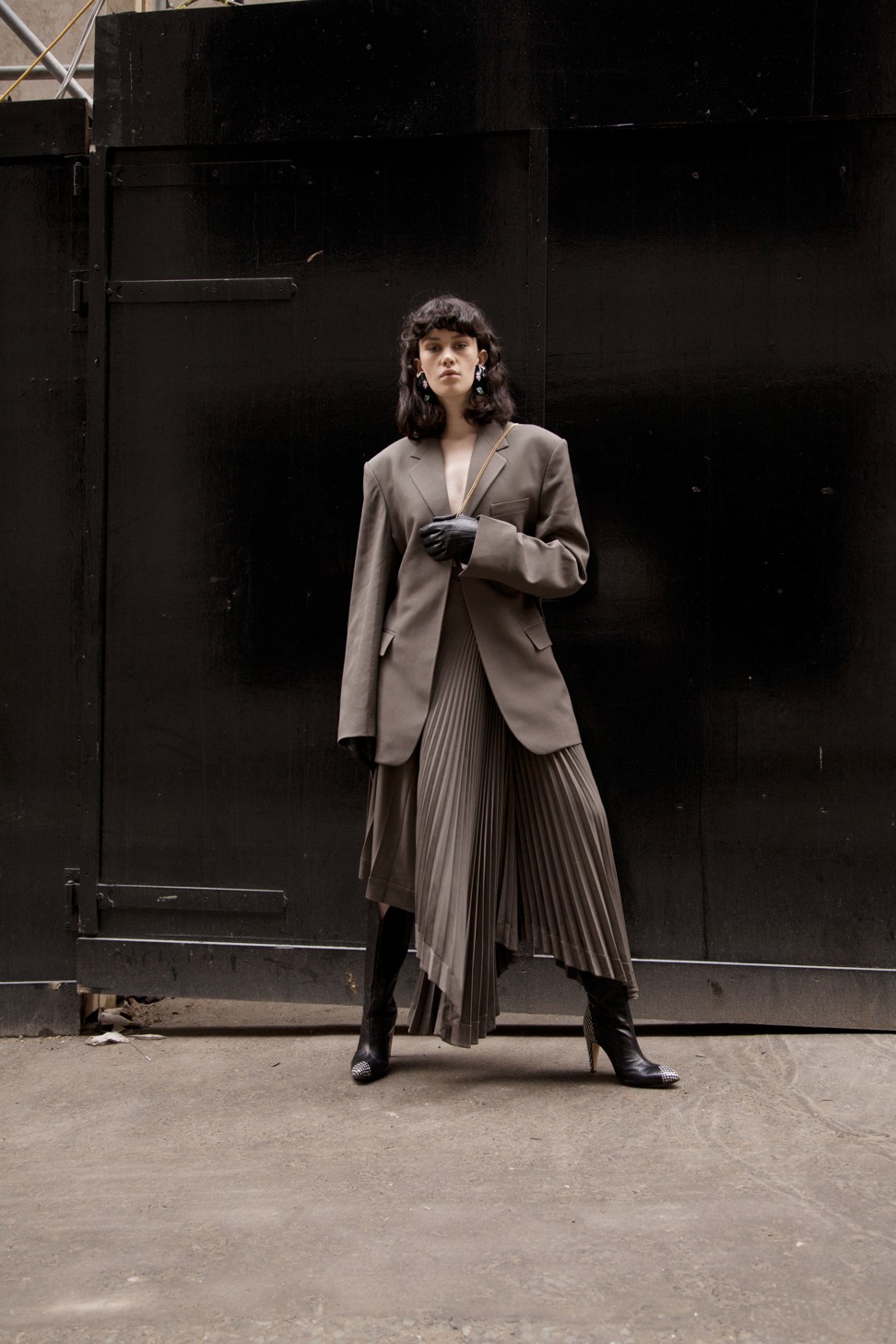 Jacket (HK$27,500) and skirt (HK$27,500), both by Céline. Cashmere-lined leather gloves (HK$2,350) by Ines Gloves. Earrings (HK$8,500) by Giorgio Armani. Kangaroo-leather boots (HK$14,900) by Givenchy.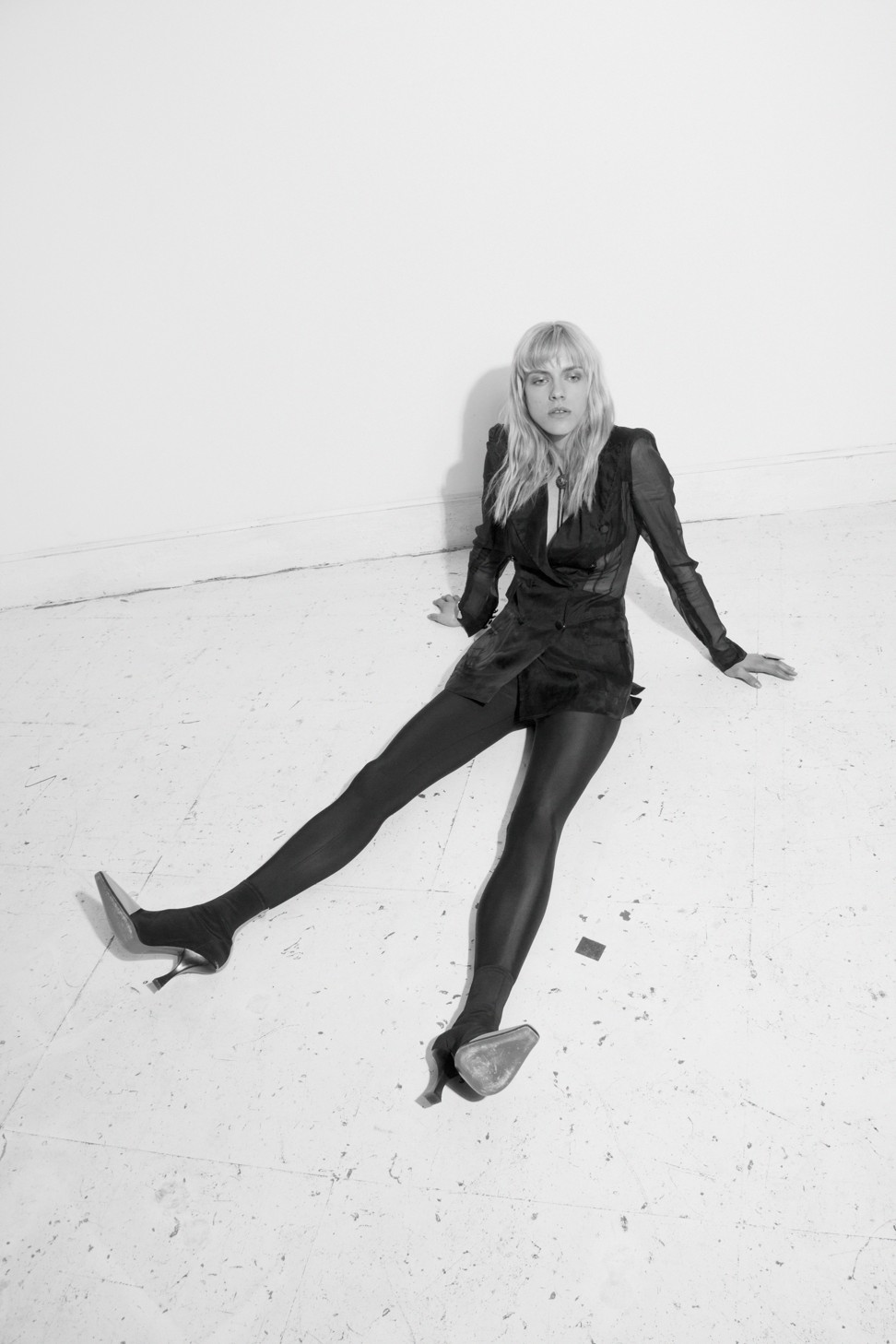 Jacket (HK$20,500) by Dolce & Gabbana. Leather bolo tie (HK$3,400) and lycra leggings (HK$2,300), both by Versace. Ankle boots (HK$7,100) by Céline.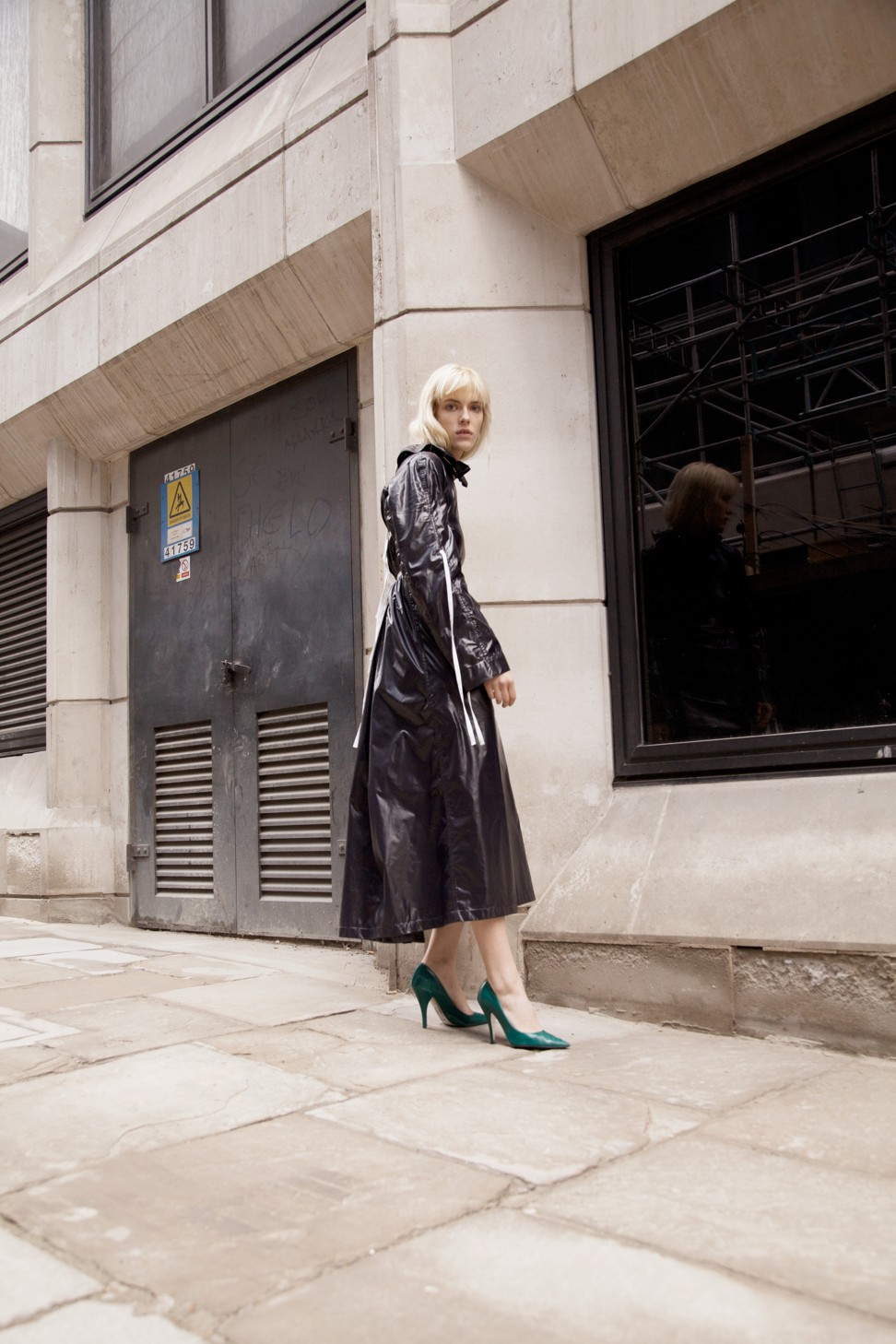 Tent dress and pumps, both by Calvin Klein 205W39NYC.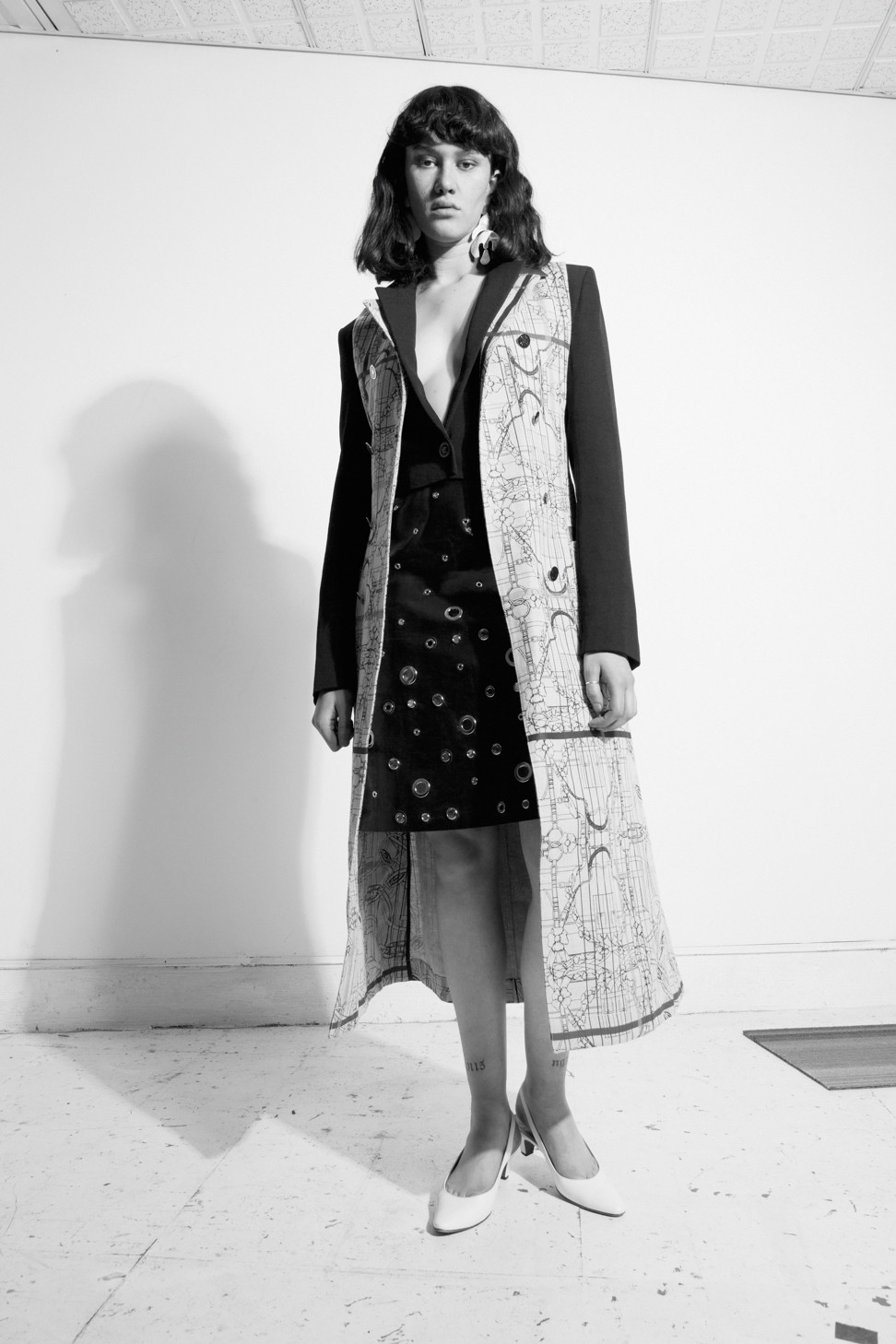 Wool jacket (HK$15,450) by Versace. Apron-style sleeveless coat (HK$61,500) by Hermès. Skirt (HK$25,000) by Bottega Veneta. Earrings (HK$2,890) by Dinosaur Designs. Leather shoes (HK$1,370) by Lacoste.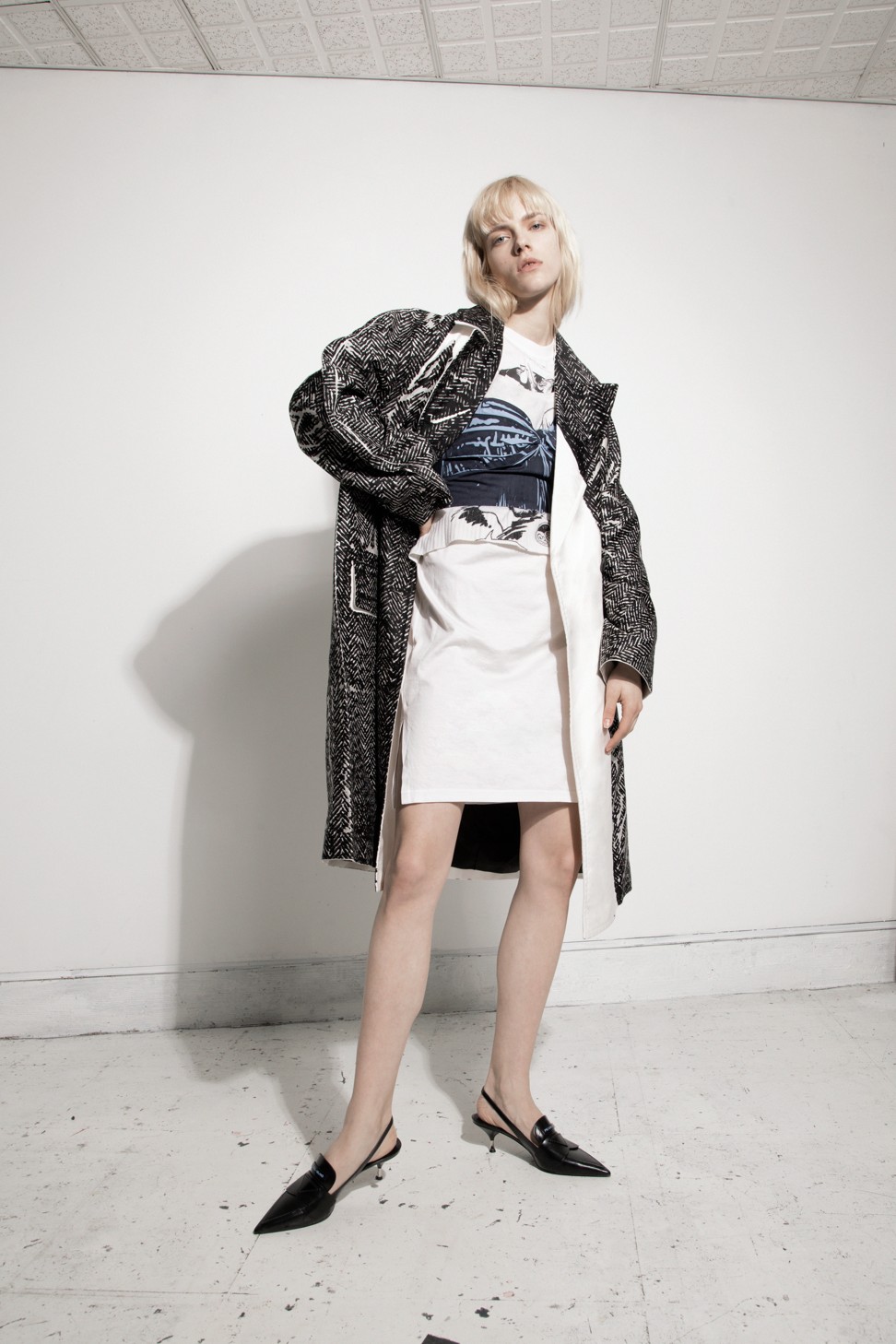 Coat (HK$24,000), dress (HK$6,750), cashmere knitwear (HK$13,600), shoes (HK$7,100) and poplin overprint top, all by Prada (inquiries: 2522 2989).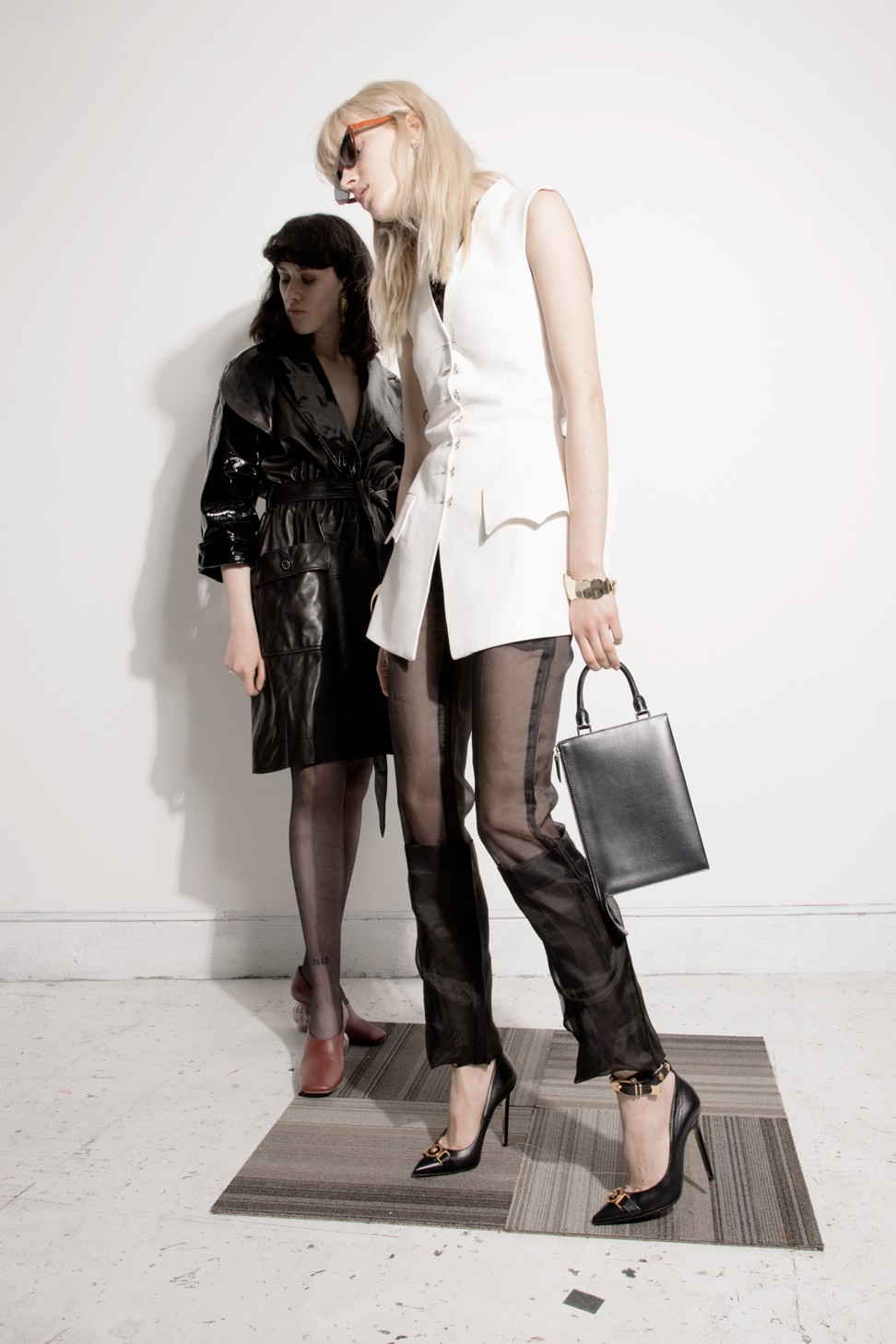 Left: leather trench coat by Chanel (inquiries: 3900 2760). Sheer tights (HK$235) by SockShop. Pumps (HK$5,000) by Mulberry.
Right: top (HK$6,400) by Balenciaga. Trousers (HK$8,880) by Max Mara. Bracelet (HK$4,350) by Dinosaur Designs. Leather bag by Jil Sander. Pumps (HK$26,300) by Versace. Glasses (HK$4,550) by Mykita + Martine Rose.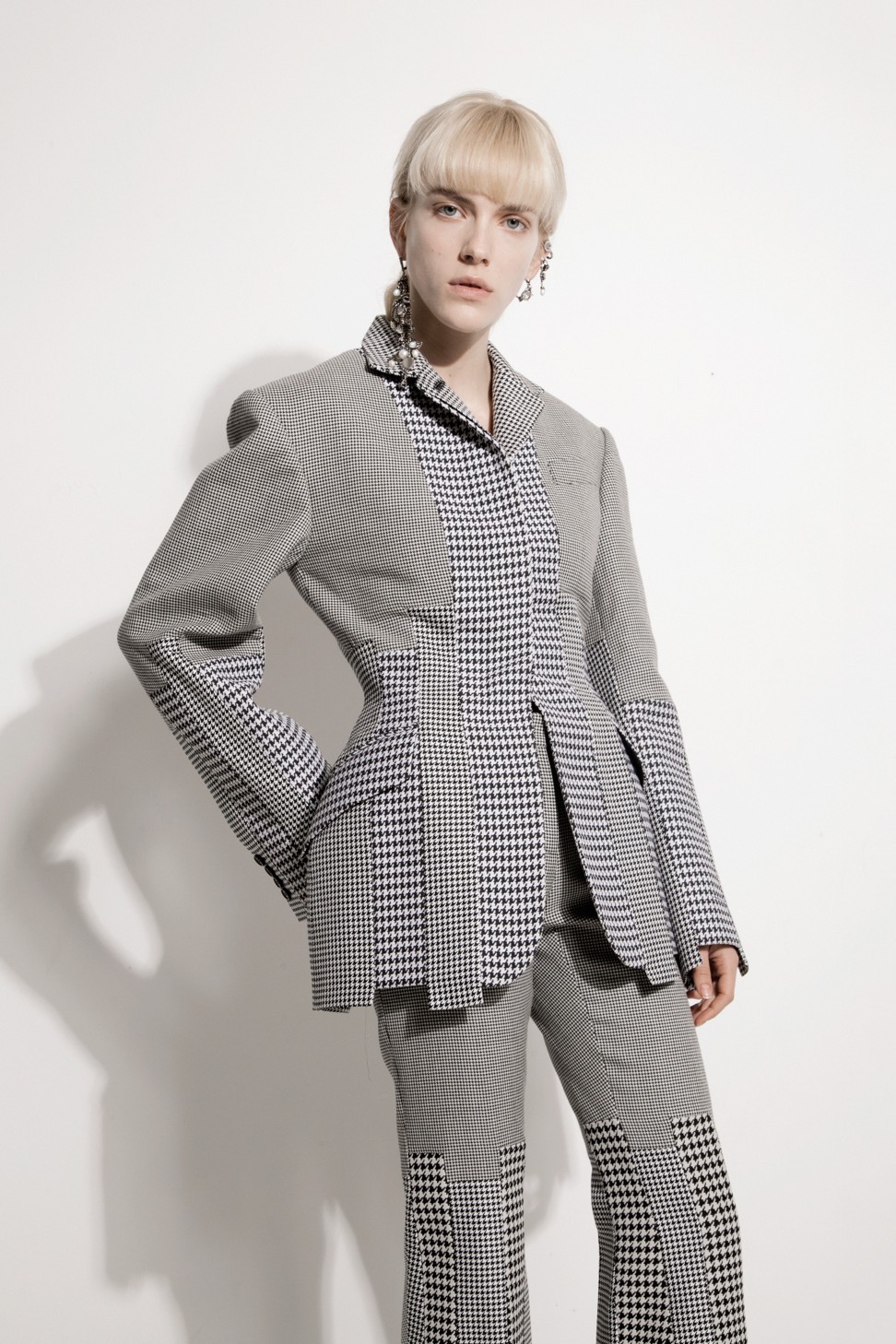 Houndstooth jacket (HK$32,700), matching trousers (HK$14,000) and earrings (HK$11,900), all by Alexander McQueen.
Photography Marek Chorzepa
Styling Christopher Maul
Make-up Yin Lee using M.A.C Cosmetics
Hair Chloe Frieda
Fashion Assistant Poppy Harris
Models Isobella Bowering at The Squad and Laura J at Wilhelmina London
Location London