Where can I buy bikinis in Hong Kong? I am a C to D cup, so I need a larger size top, but not one for old ladies or too big on the bottom! Shopping for them online has not worked out well for me. I Can C Clearly Now, Mid-Levels
The Dictator rules: Oh, cry me a river. No, jump in it. I suspect some readers hope you never find the right fit (miaow). Search for shops that sell tops and bottoms separately, then visit to try them on.
Ozzie Cozzie, a long-standing hidden gem, stocks Seafolly, Baku and Moontide, although not all its bikinis are sold as separates. What's more, the store offers personal consultations by appointment, to help you find the best fit. Private appoint­ments are also provided at lingerie stores such as Sheer, which sells bikinis by Stella McCartney (HK$1,100 and up for tops and HK$670 up for bottoms). Rigby & Peller offers them, too. We'd opt for the exquisite bikini separates at Eres, which come in timeless cuts and colours (HK$1,000 and up).
What's hot in swimwear for Hong Kong this summer
J. Crew acknowledged the discrepancy between top and bottom sizes decades ago, and has lovely pieces this summer (HK$250 and up). Lane Crawford's selection includes separates by Solid & Striped, Vix and Kiini (HK$700 and up). Here's a tip: if you find something you like on the website but it isn't hanging on the racks, you can order the item to the store and try it on there. Calzedonia has begun selling affordable bikinis with bottoms for as little as HK$229, and tops starting at HK$329.
Finally, don't waste your time trying to decipher size conversions between S, M, L, and chest circumference, and, if you're lucky, cup size. Bikini sizing is all over the place, so brave the neon lights and put it on.
---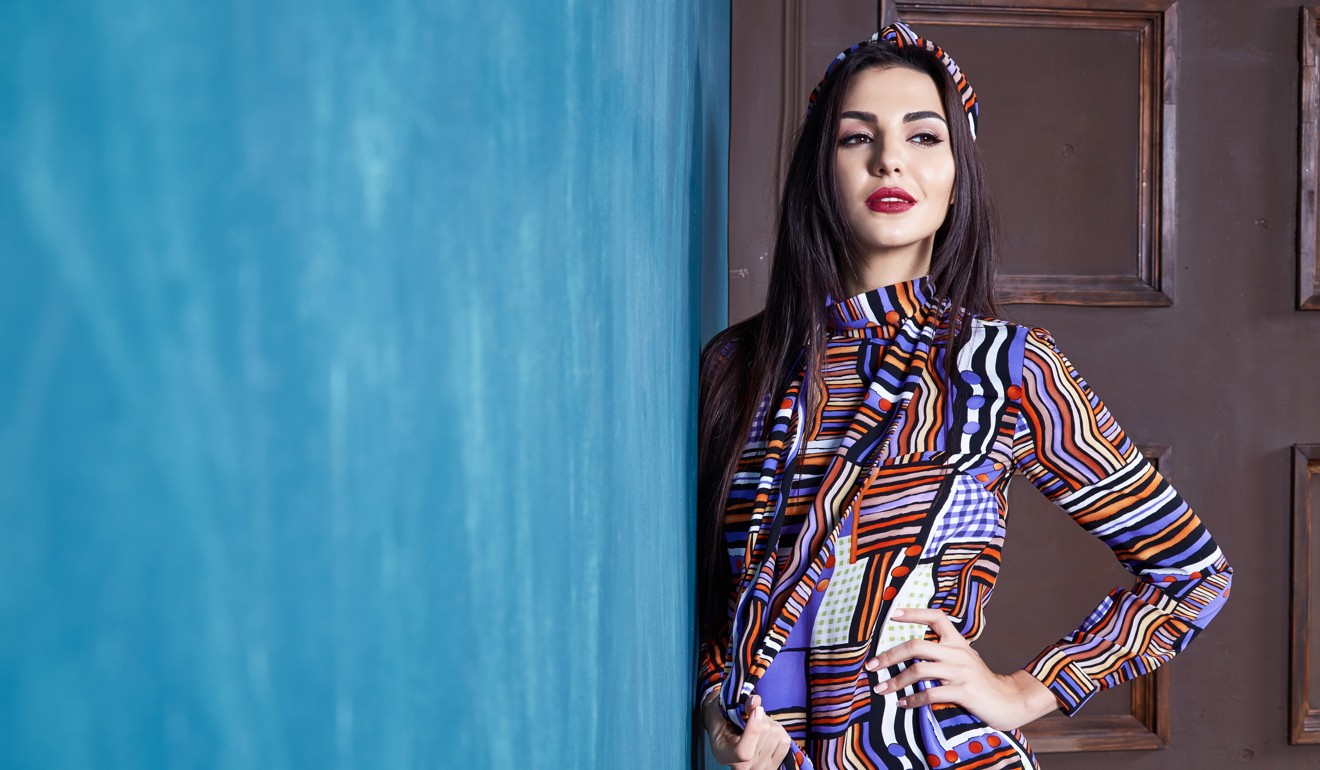 I can see a dress in my head; I'm sure I saw it somewhere, but I have no idea where or how to start looking for it. It's artsy but not a specific piece of art. More like a big circle and squares here and there. Can you help me find it?
Going in Circles, Magazine Gap
The Dictator: How dare you? Everything in fashion is a work of art! Just kidding. However, art and fashion have been cross-pollinating for a very long time. Just think of Salvador Dalí and Elsa Schiaparelli in the 1930s. Or Piet Mondrian and Yves Saint Laurent in the 60s. Or, closer to the aesthetics you described, the collaboration between Ellsworth Kelly and Calvin Klein in 2013.
The Frankenstein dress: how to wear this freakishly cool trend
One label that has worked with artists this season is Agnès B, and its Léoda dress in collab­oration with Bertrand Loubé (HK$4,990) might be the answer to your prayers. The spaghetti-strap maxi dress features boldly coloured circles and a few rectangles on a white back­ground and was created by Loubé, a contemporary artist influenced by futurism, cubism and constructivism.
Minimalist designer Neil Barrett has a fabulous geometric-print, pleated, knee-length skirt in black and white with big red circle (on sale at HK$3,450; farfetch.com). Céline's spring/summer 2018 collection has a few pieces worth considering, including a pleatedsilk skirt with "colourblock artwork detail" (HK$26,500). Other art-inspired designers you can try are Mara Hoffman, Kenzo, Roksanda and MRZ. For those of you thinking that a famous painting on your clothes would be rather nice, check out the Fine Art Collection by Purple Fishbowl (HK$526 and up; etsy.com).