I went to the beach the other day but spent more time pulling plastic rubbish out of the water than having fun. I'm now trying to buy less plastic packaging and was excited to hear there's shampoo that comes in a bar. Is it any good?
On Thin Ice, South Side
The Dictator rules: What an amateur. You're still using shampoo? Just kidding. While some people believe hair is self-cleaning, I can confirm it is not self-deodorising based on a recent bus ride during rush hour. You want a solid, chemical-free shampoo in low-waste pack­aging such as paper, preferably recycled. Easy.
The zero-waste challenge in Hong Kong: we try to live plastic-free for a week
Live Zero will set you on the right path to minimise your footprint on Earth. It carries solid shampoos from French brand Lamazuna in silver fir, orange, chocolate or litsee lemon (HK$100 and up). It also stocks Einnoc, which uses unrefined, natural ingredients and essential oils in its paper-wrapped products, including a shampoo bar scented with lavender tea and cedarwood oil (HK$100). Alternatively, bring your own container to buy shampoo in bulk at the store.
PlasticFreeHK.com sells Unearth Malee's Organic Shampoo Bar in white orchid ginseng, or rosemary mint green tea (HK$90); a portion of the proceeds goes to orangutan conservation. Oh, yeah? Well, Ethique not only donates to charity, it also uses biodegrad­able ingredients and wrappers. Shampoo bars include Sweet and Spicy, and Pinkalicious (HK$165 each). Lush makes shampoo bars in at least 12 combinations, such as New (HK$115) and Godiva (HK$130). It even sells a round metal tin (HK$40) to transport your shampoo when travelling. Take that, plastic bags.
---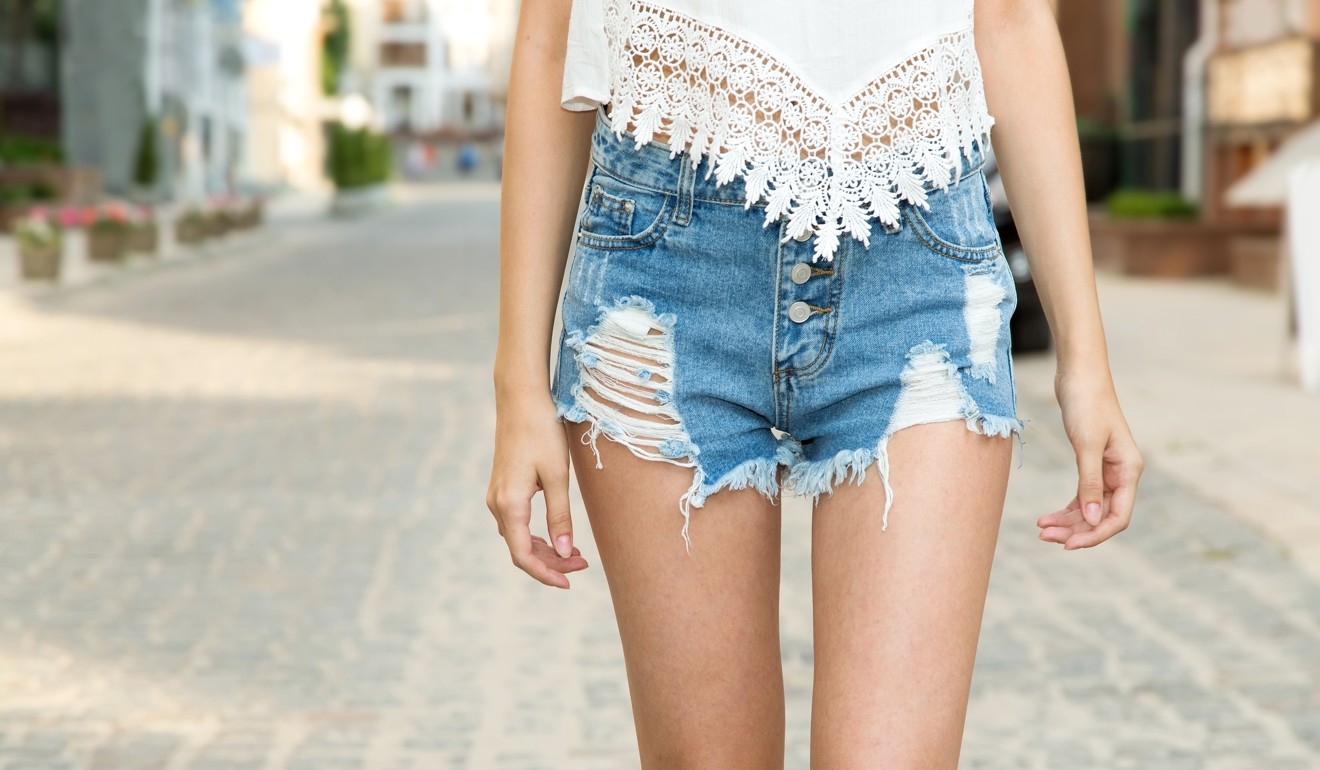 I lived in my cut-off jeans last summer, but I'm beginning to think I might be too old for them. Where can I find shorts that don't look like frumpy mum shorts?
Cutting Myself Off, Stanley
The Dictator: I think I love you. The scourge of cut-off denim shorts doesn't seem to be abating, and it's time we spoke out about it. It isn't even an age issue. They just don't look good on 99 per cent of the population. Honestly, we'd be doing a favour to our fellow mothers, sisters and daughters all over the world if we got them into better, more flattering shorts.
Why Japanese jeans and denim are trending and which labels you should be wearing
Denim cutoffs have become a wardrobe staple for many women, so this will be a challenging wardrobe detox. Start with a fabric upgrade. Valentino, for example, has lace, 35cm-long shorts in pinks and reds (HK$10,800 and up). Others working the lace include Sacai, Diane von Furstenberg, Gucci and Forever 21. And although we hesitate to mention leather for Hong Kong's hot, steamy summertime, it continues to be a material favoured by designers. Saint Laurent does a version in high-waisted, pleated, black lambskin (HK$18,900).
More in tune with the climate would be a pretty pair (or seven) of silk shorts, such as Emporio Armani's lightweight cream pair (HK$1,900), or Giorgio Armani's pleated, high-waisted shantung silk shorts in grey or pink (HK$9,600), both of which feature a flared, wider leg that seems to be popular for both dressed-up and dressed-down looks this summer. Finally, we intentionally omitted the bike shorts of spring/summer 2018. Save them for proper cycling.