I have a problem. I cannot stop watching terrible movies. I purposely select a bad film, suffer immensely while watching it and then brutally admonish myself when it's finished. One recent trial by ordeal was Death Wish , a remake of Michael Winner's 1970s classic with Bruce Willis subbed in for Charles Bronson as the righteous vigilante. Being the charitable sort, I've suffered this film for you, so I can emphatically tell you to not watch it. Ever. It's awful and kinda offen­sive, much like the original.
Now this isn't a set up to say that all remakes are terrible and then segue into watches where remakes are de rigueur. No, the point I'm making rather clumsily is that re-making the past isn't a great idea if it was originally awful. On the other hand, if the source material is good, then it's hard to fail. There, now for watches!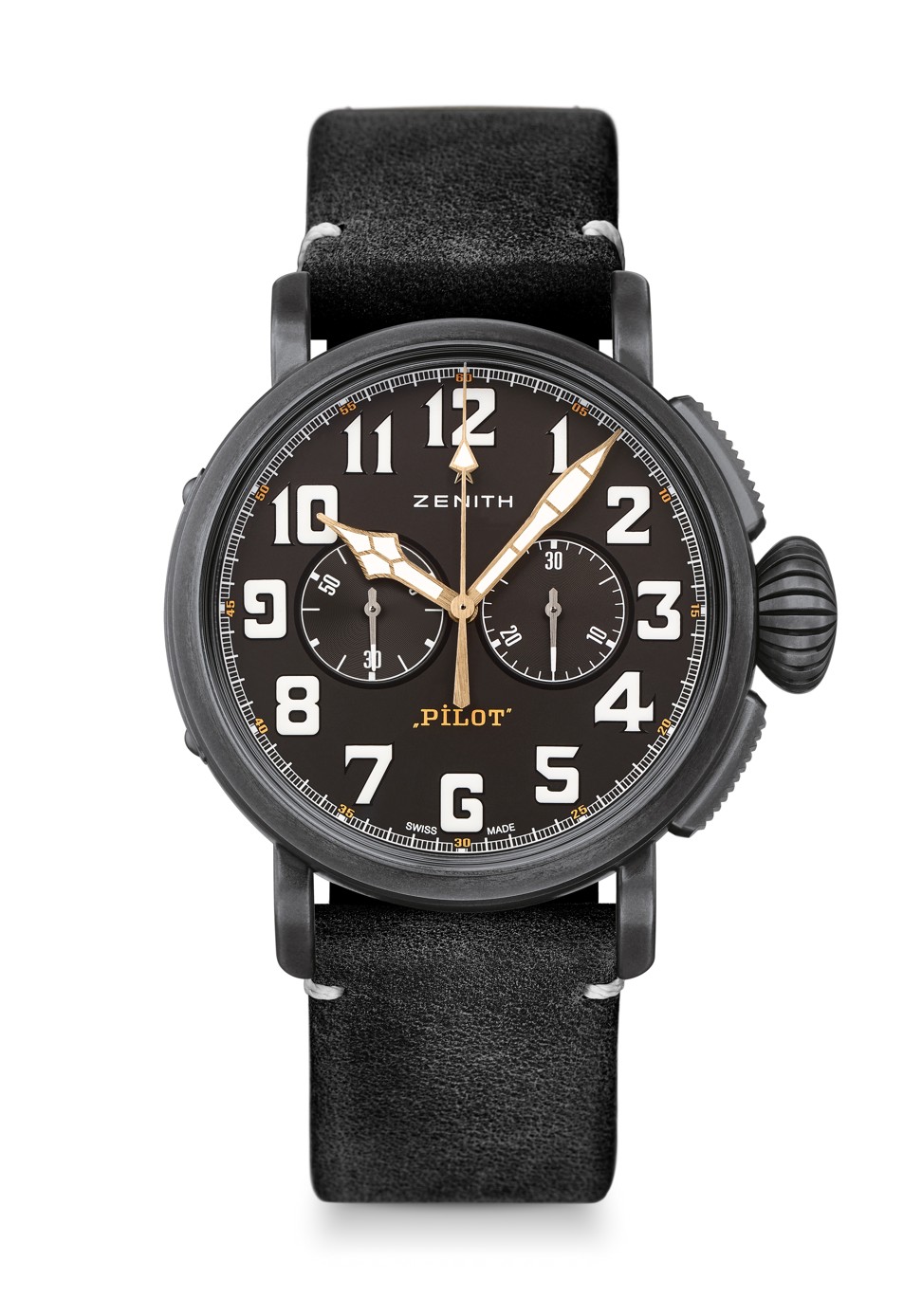 One of the better remakes launched this year is the Zenith Pilot Type 20 Chronograph Ton-Up. Zenith has been a bit of a dumpster fire in terms of manage­ment until recently, but now the brand seems to finally have its house in order and is raiding its rich archive for inspir­ation.
The Ton-Up is inspired by, rather than a faithful reimagining of, a watch from 70 years ago and it retains the big brash fly-boy design housed in its 45mm steel case. Zenith has upped the vintage quotient here by using aged steel for the case, retro numerals and an oversized onion crown, all to the watch's credit. Inside, it's Thoroughly Modern Millie, with an excellent El Primero 4069 movement with 50 hours of power reserve. Features include a nifty column wheel chronograph that you will never use and water resistance up to a 100 metres. The Ton-Up is priced at HK$58,900.
Longines really understands remakes and its wonderful Heritage line is worth checking out. The Flagship Heritage and the Lindbergh Hour Angle are both great watches but my personal favourite is the Legend Diver. A remake of a 1960s dive watch, the Legend Diver has that era's sense of modern design – clean, legible dials and functionality. Despite its long roots, this watch looks incredibly on-trend, especially paired with a steel mesh strap.
The watch comes in a 42mm steel case, and the black dial is laid out in an eye-catching manner. Features include a date window and water resistance to an impressive 300 metres. The move­­ment is competent and has 38 hours of power reserve. Despite its diver heritage and functions, I doubt many people will take it out for more than a swim in the shallows, but this is a great all round watch that looks good in the office, down the pub or at the beach. The Legend Diver is priced at HK$22,200.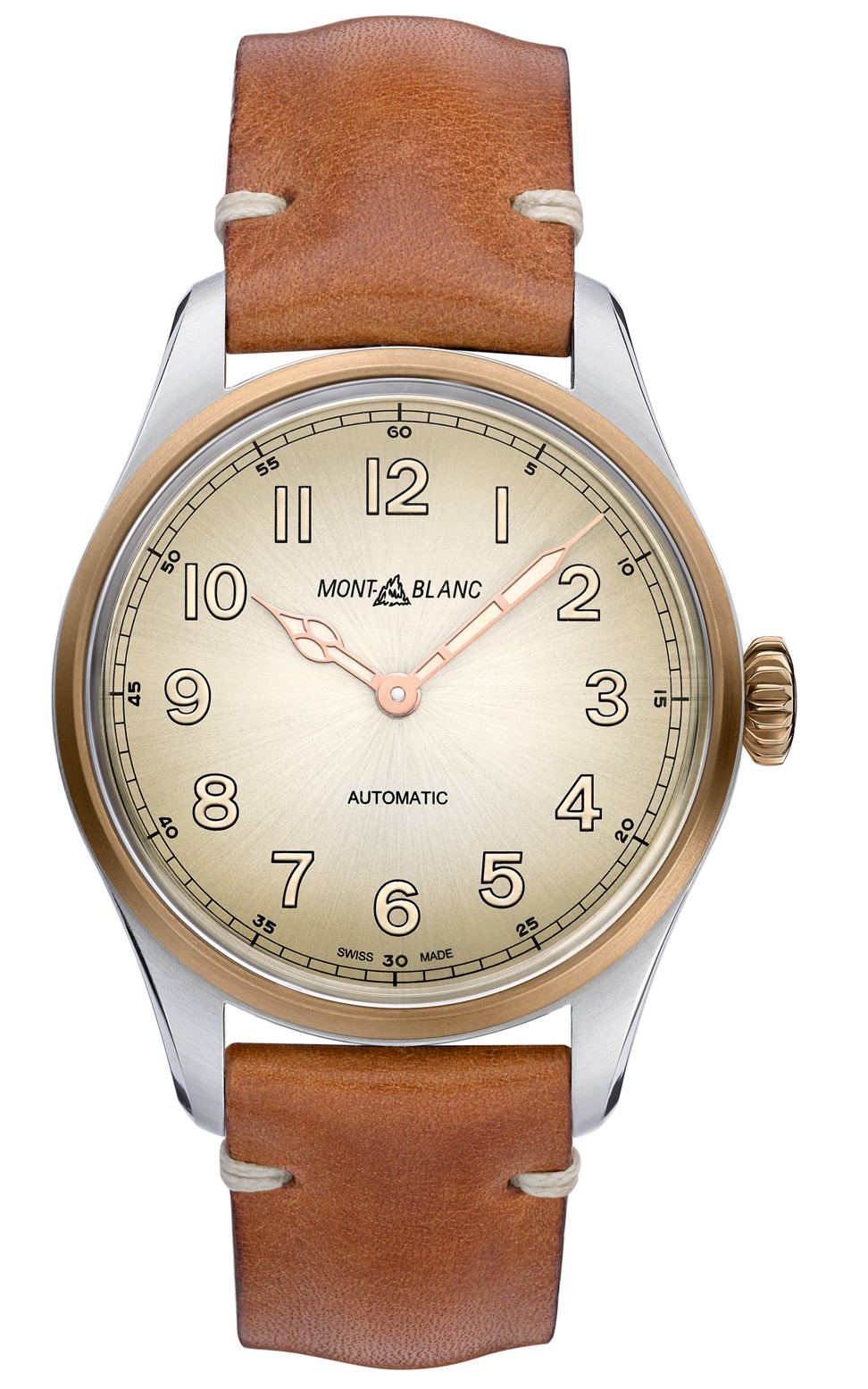 The two-tone Montblanc 1858 Auto­matic is a great example of a tribute to nothing in particular beyond classical watch­making. Actually, that's not strictly true, Montblanc is sort of paying tribute to the Minerva archive here, a heritage Swiss brand it took over. It looks and feels old but is riffing off a lot of inspira­tions.
One of the elements that affords the old-but-new feel is the aged bronze used for the case bezel and crown, which is unusual and retro – and the hot trend in watches. OK, I'll admit bronze pushes this watch towards the steampunk look, which isn't great, but as long as you refrain from wearing a top hat and oversized goggles, you're safe. This is a watch for people who want to be seen and like being asked about their timepieces, and I am one of those people. The steel case is 40mm, which is classically small but not tiny. Features are simple, with only the time indicated, and inside is an MB 24.15 movement, with 38 hours of power reserve. Simple and complex at the same time, the 1858 Automatic is priced at HK$21,560.