I was going to avoid any mention of the World Cup in this column but it's hard when it's ruining my sleep and occupying all my waking moments. It's been a great tourna­ment so far, but allow me a small rant. I'm Welsh, so I have no dog in this fight, and no, I don't dislike England for the sake of it, but for me to jump on the Three Lions bandwagon, they really need to get rid of that brass band that performs at all their matches. Look, we all love The Great Escape theme tune, but not when it's played incessantly by drunk, middle-aged rank amateurs. Cut. It. Out.
OK, rant over, back to the meat and gravy, the pie and Bovril of this column, and that's watches. We begin with one of my favourite watches, the Girard-Perregaux Laureato, and the new chronograph in particular.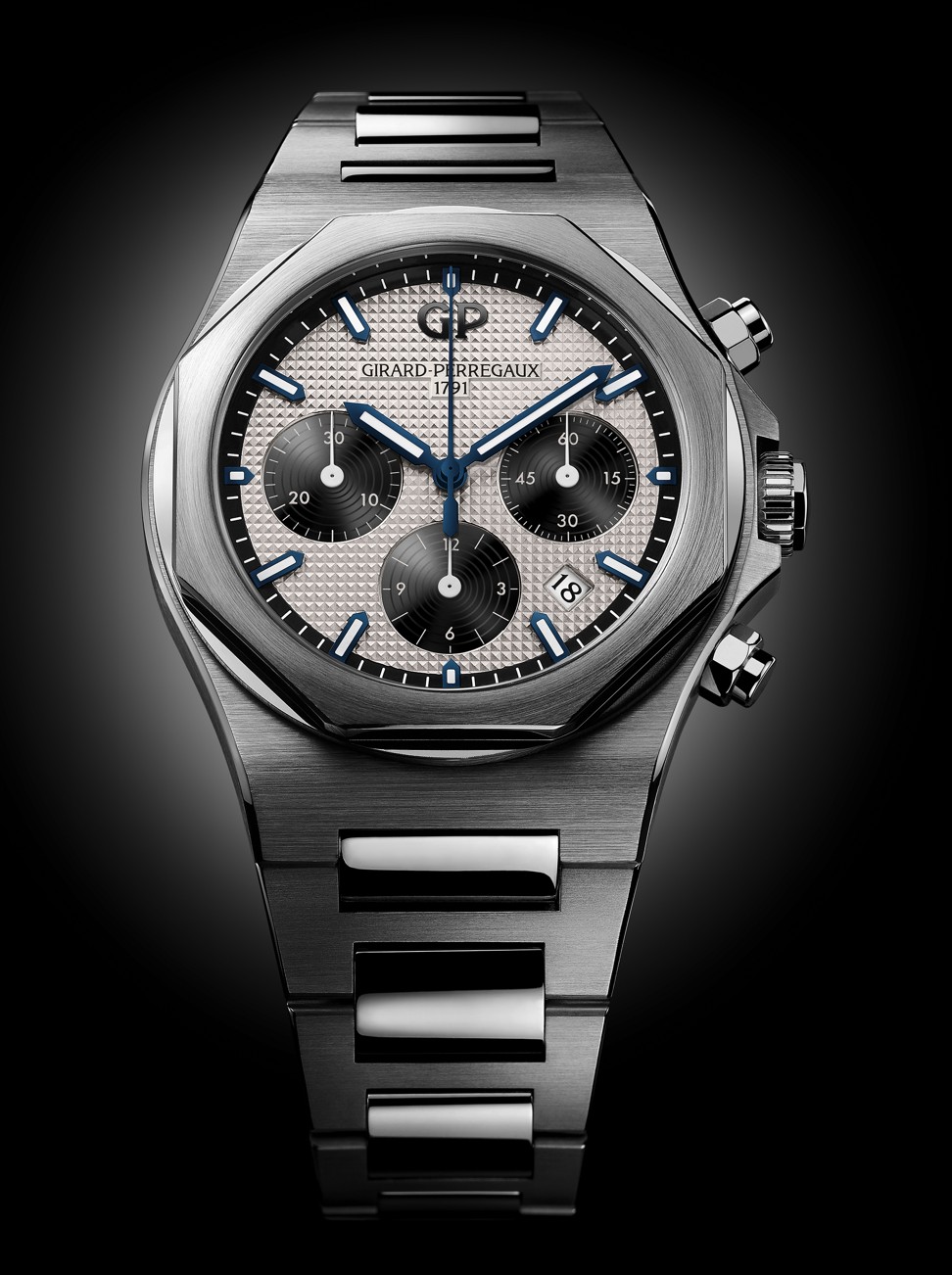 A blast from Girard-Perregaux's glorious past, the 1970s watch was given new life in 2016 and, unsurpri­singly, has been a critical and commercial hit. Now, the brand is broadening the collection with a chrono­graph, and it is gorgeous, with a muscular and industrial-looking steel case and bracelet and a refined, elegant dial.
Casual watch fans may be thinking, "Wait, that looks like an Audemars Piguet Royal Oak Chronograph", and to those people I say, "Bah!" The Laureato is the Arnold Schwarzenegger to the Royal Oak's Danny DeVito. The watch comes in two sizes, 38mm and 42mm, and has a steel case. The dial, like that of the Royal Oak, has a textured finish but, again, in my opinion, it is not aping anything; it works because it works. Inside is a GP03300-0137 move­ment with 46 hours of power reserve. The Laureato Chronograph with steel bracelet is priced at HK$104,000 (US$13,255) for the 38mm and HK$109,000 for the 42mm.
Another watch that has me swooning is the FP Journe Chronographe Monopoussoir Rattrapante. Yes, I do like it and no, I'm not taking anything right now. OK, it looks wacky, and it is not for every­one, but this watch can never be boring.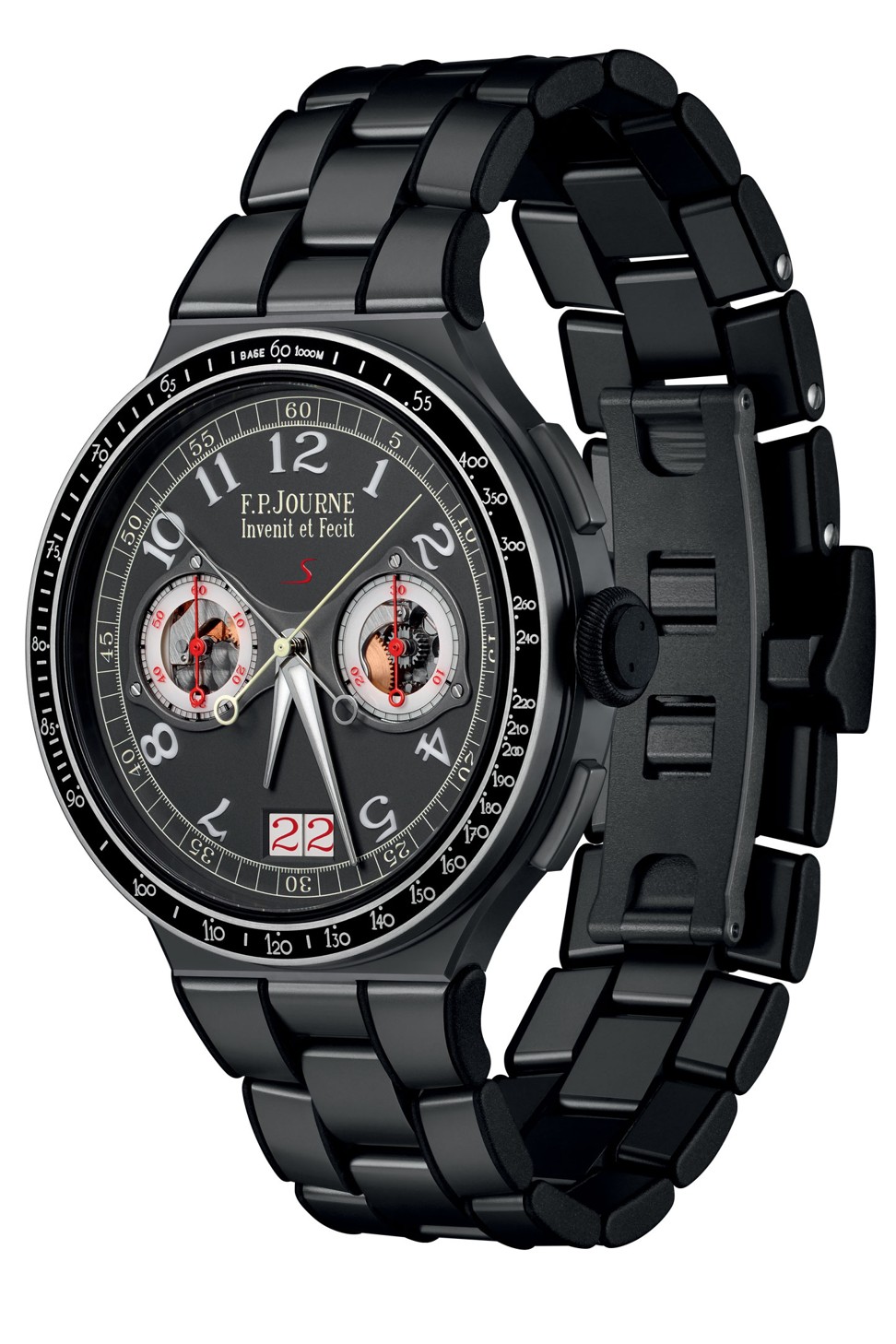 I've had the pleasure of meeting the mad scientist that is François-Paul Journe a few times and if ever there was a watchmaker whose personality is reflected in his pieces, it's this guy. Nominally speaking a sports watch, the Monopoussoir Rattrapante features a chronograph that I guarantee no owner will ever use. The design is iconic FP Journe, with the numerals and hands all featuring signature design elements.
At 44mm, this is a big watch, and sits large on the wrist, too, due to the chunky bracelet. The movement is an in-house calibre 1518 and has 80 hours of power reserve. The titanium version (above) is priced at HK$493,000, the red gold at HK$663,000 and platinum at HK$901,000.
Finally, we have the Breguet Marine Chronograph 5527. I haven't figured out whether I like this or not. It is odd looking but the nautical charms are kind of endear­ing, up to a point, and it is very un-Breguet-like. The white-gold case is sized at 42mm and the movement is a cutting-edge 582QA calibre, with silicon parts and 48 hours of power reserve.
The main feature is the chronograph, of course, but there is also a date window and the watch is water resistant to 100 metres. Priced at US$22,600, the Breguet Marine Chronograph 5527 is not for everyone but it is a well made watch with a great movement and the Breguet badge.