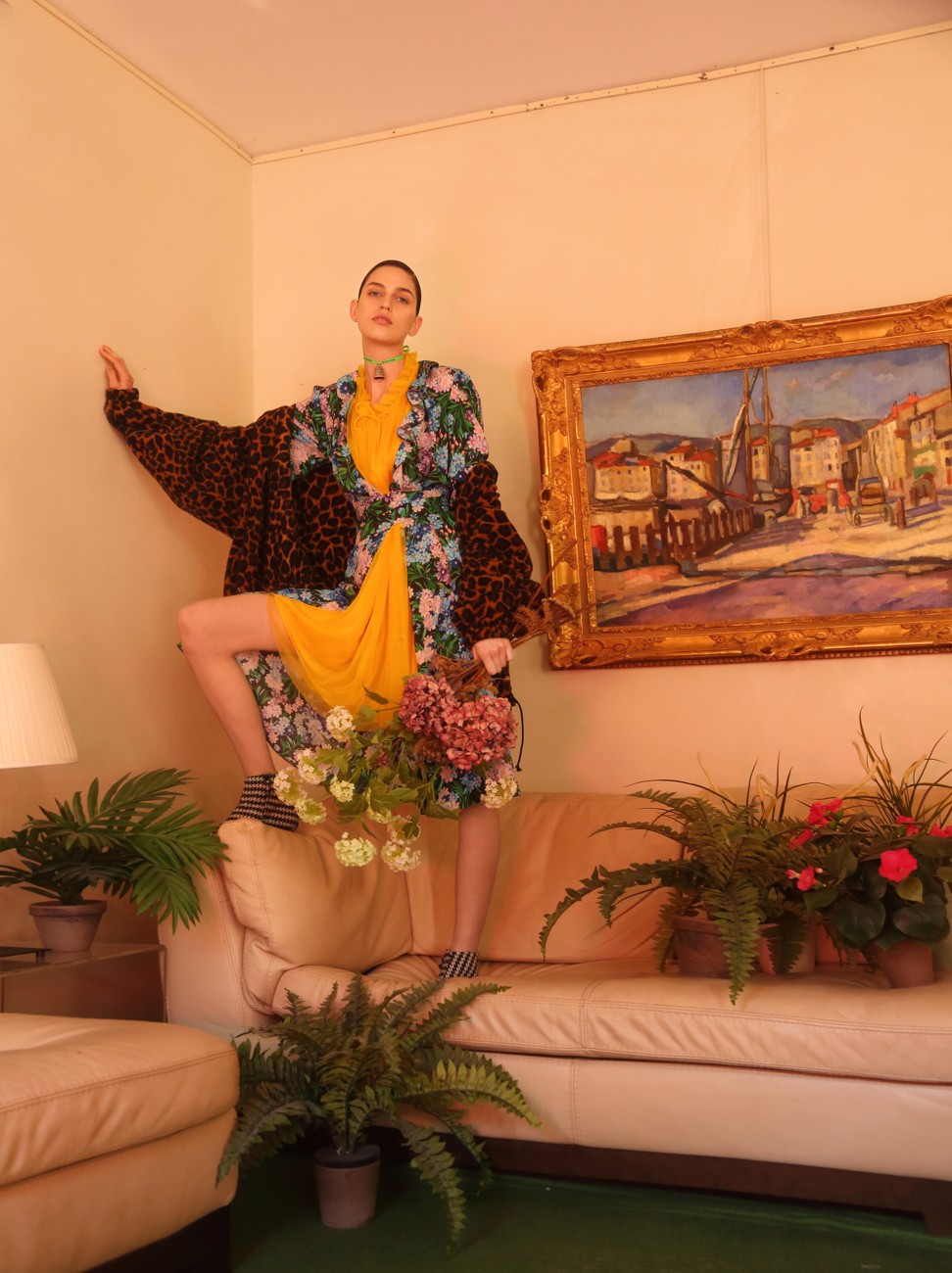 Dress (HK$26,900), animal-print jacket (HK$12,400), ankle boots (HK$13,700) and bell necklace (HK$5,400), all by Balenciaga.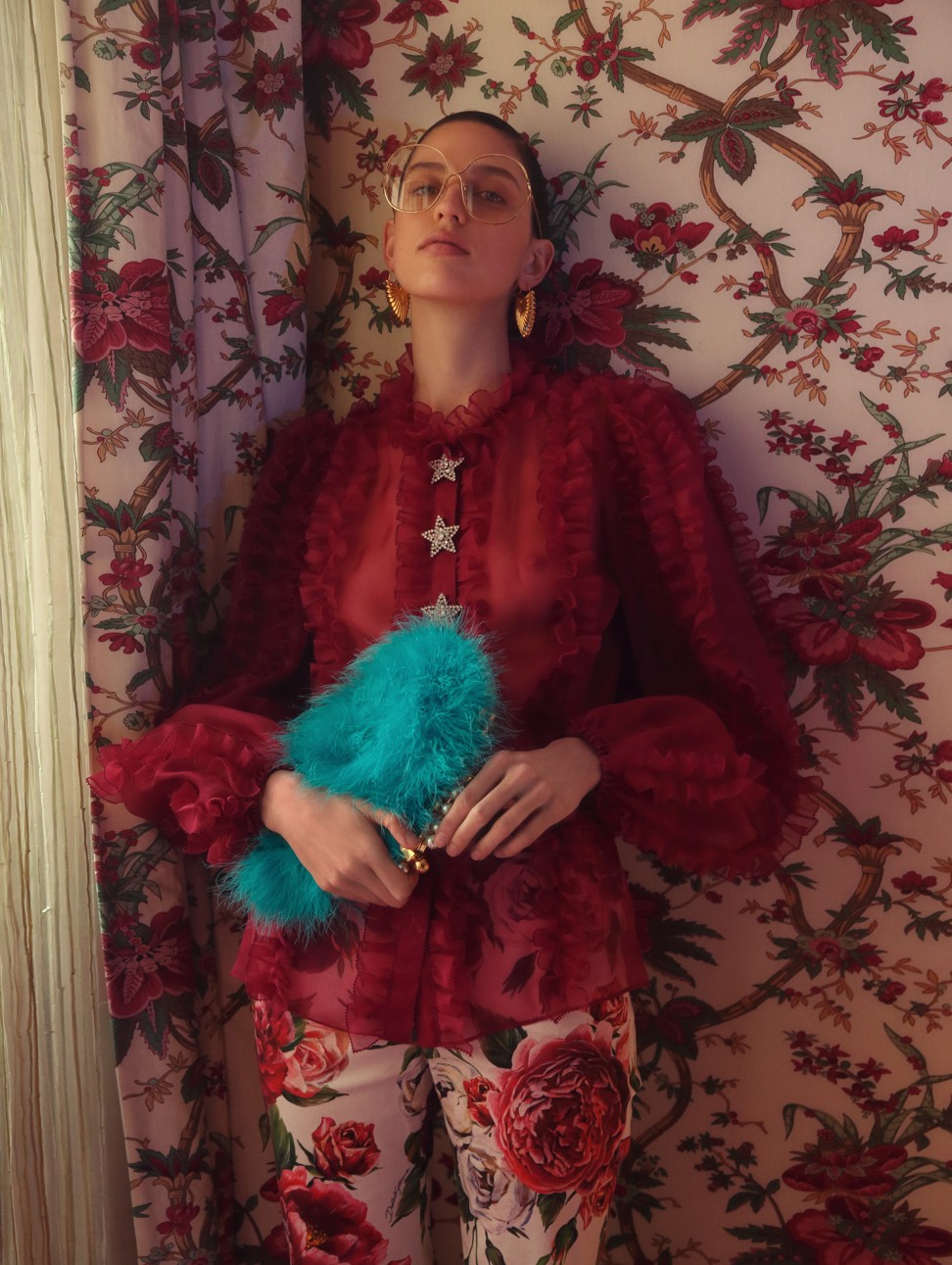 Sheer shirt with crystal star buttons and floral- print trousers, both by Dolce & Gabbana (inquiries: 2877 5558). Earrings (HK$5,600) by Céline. Feather purse (HK$12,600) by Mulberry. Glasses by Gucci (inquiries: 2524 4492).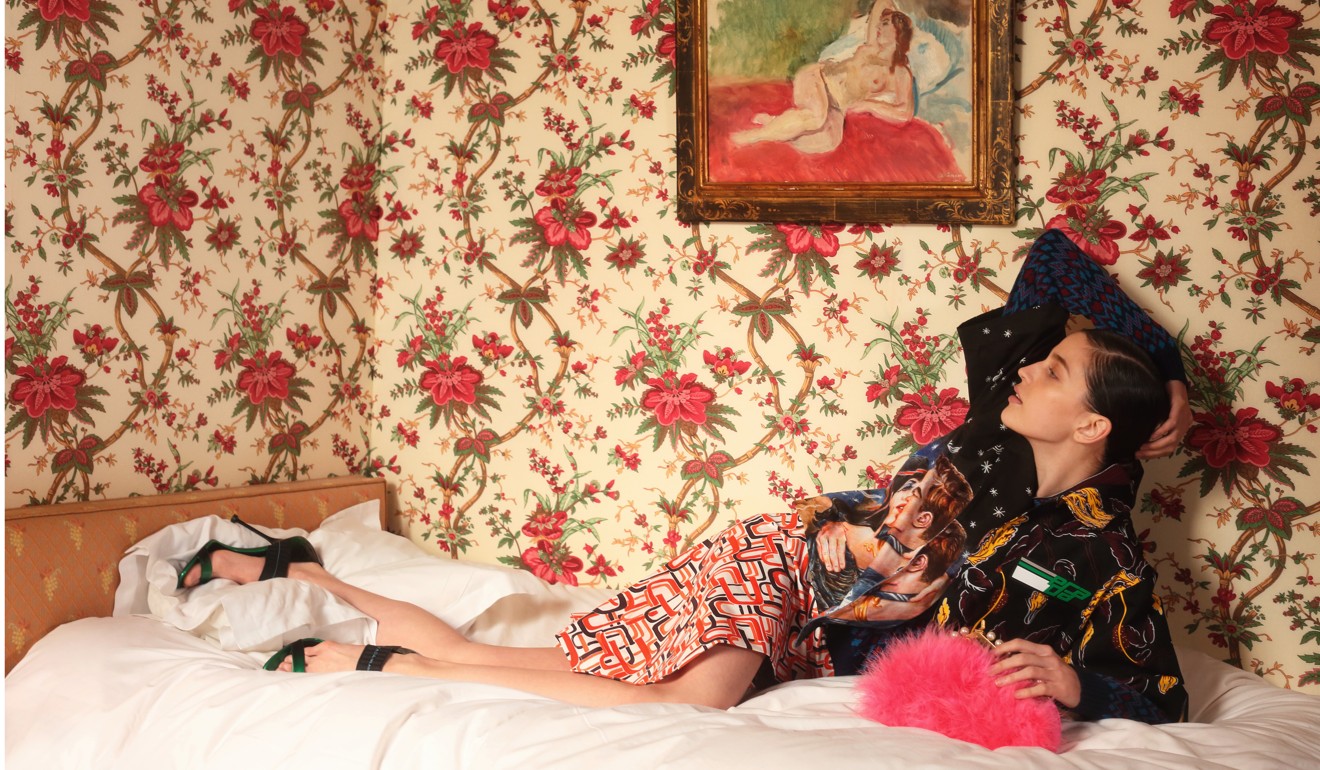 Knit jumper (HK$9,700), printed shirt (HK$9,000), skirt (HK$8,200) and heels (HK$7,900), all by Prada. Feather purse (HK$12,600) by Mulberry.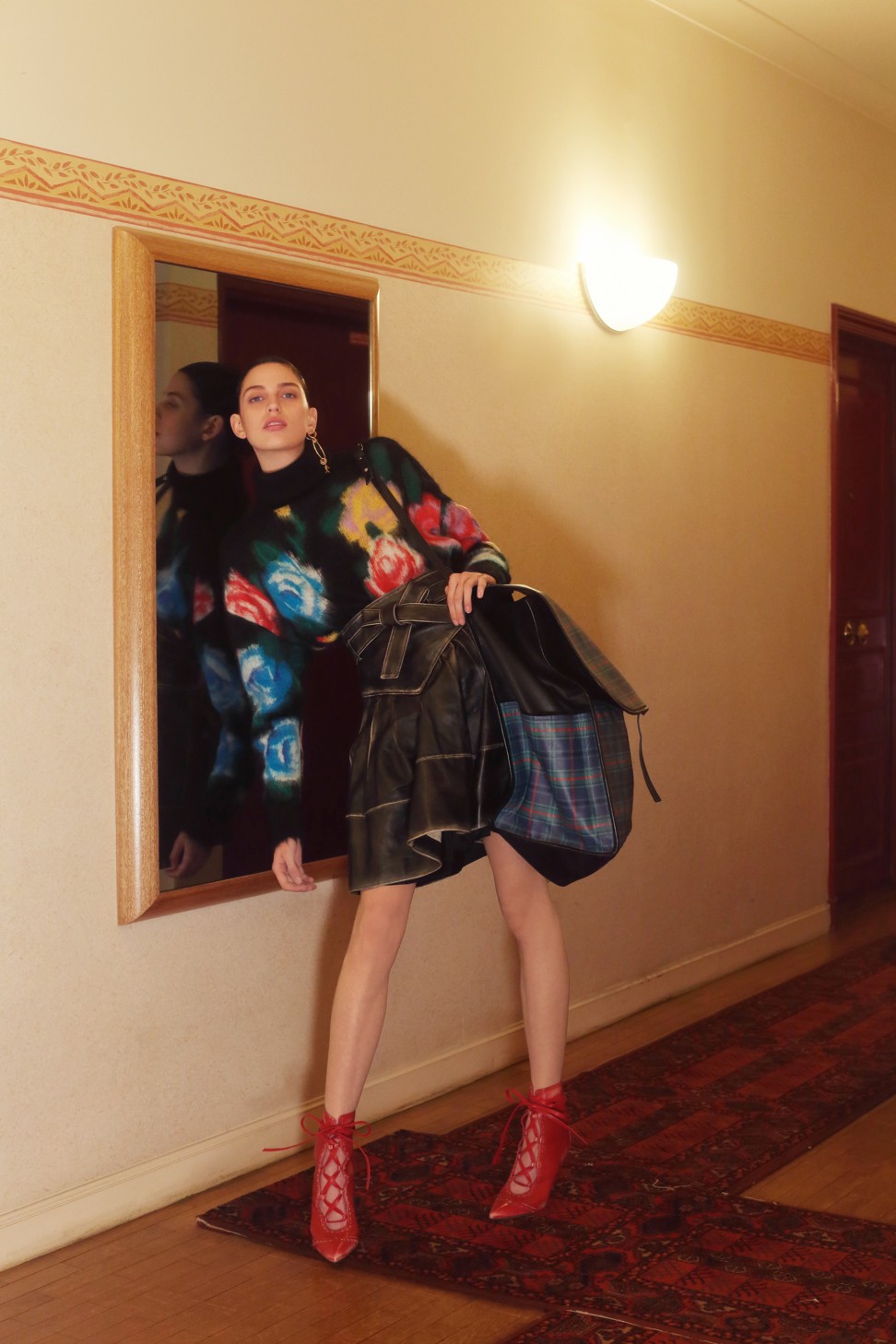 Jumper (HK$12,550), leather skirt (HK$21,150) and lace-up shoes (HK$8,550), all by Miu Miu. Earring (HK$4,590) by Givenchy. Oversized bag (HK$34,600) by Balenciaga.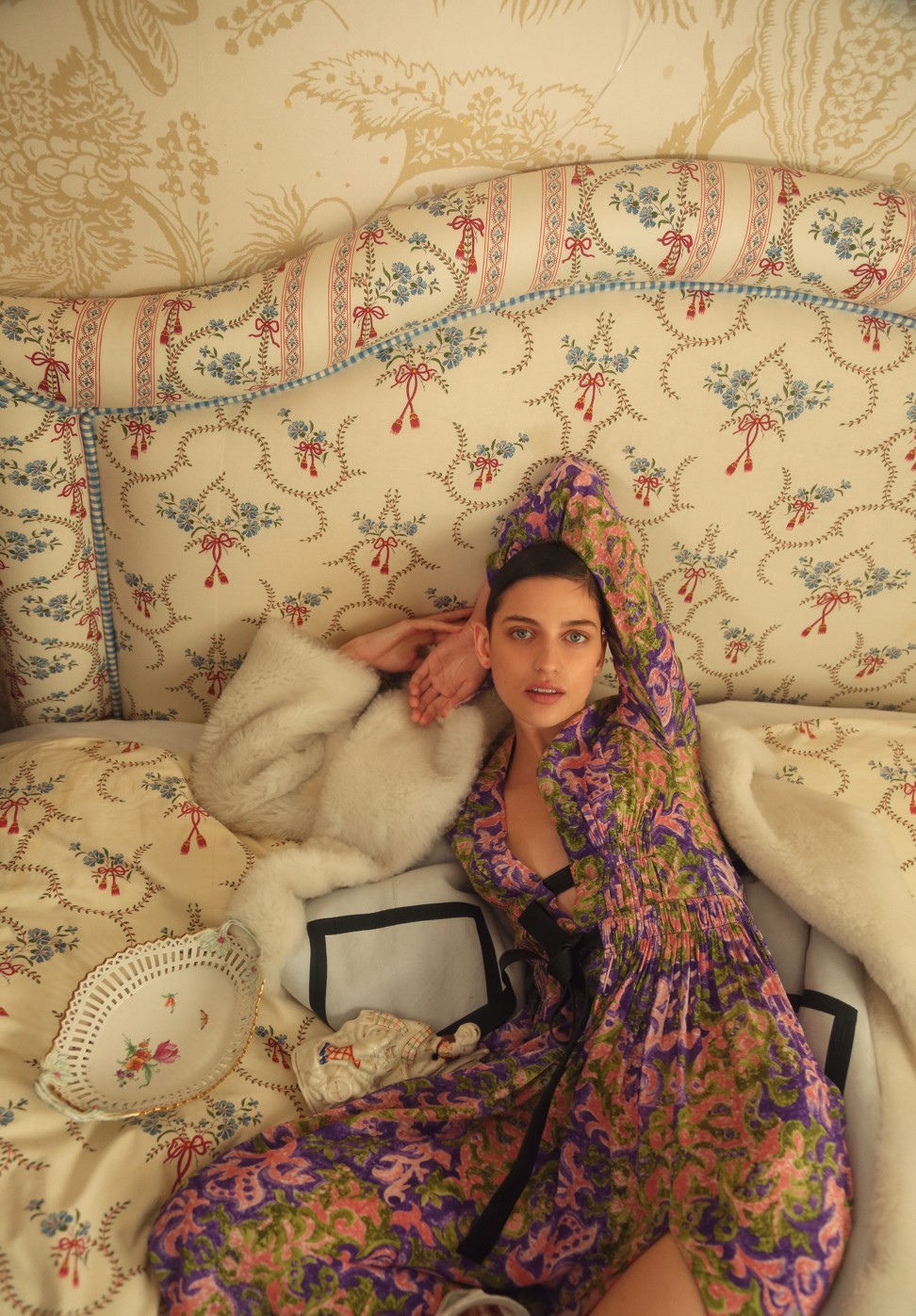 Shearling coat (HK$76,000) by Céline. Floral dress by Louis Vuitton (inquiries: 8100 1182).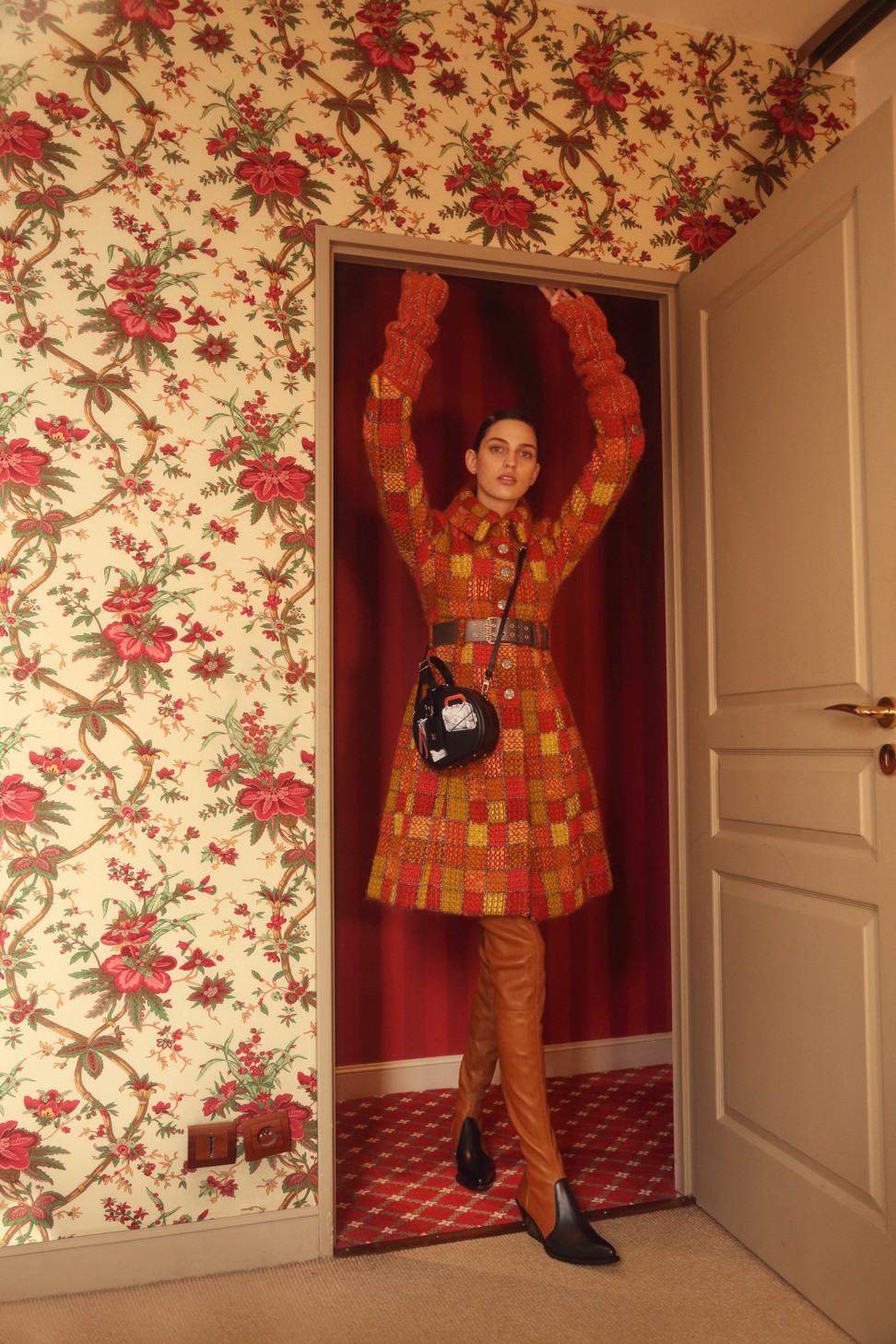 Patchwork tweed coat (HK$82,000) and metallic belt (HK$11,500), both by Chanel. Thigh-high boots (HK$18,500) by Givenchy. Mini trunk bag (HK$36,500) by Louis Vuitton.
Photography and styling Olivia Tsang
Make-up Anna Sadamori
Hair Massa Noriyahiro
Model Erin Treschel at Oui Management, Paris
Location Paris