Maggie Marilyn exploded onto the international fashion scene in 2016. What stars aligned for that to happen? "Obviously I was really lucky to be introduced to Net-a-Porter through [Maggie Marilyn managing director] Jo Knight, which I guess gave me a leg up. I had shot my first lookbook and showed it to them and they loved it, which was pretty incredible, so I was the first ever first season designer to be picked up by them.
"I got introduced to Jo through a family friend and she had been working in the fashion industry in London and came back home and, yeah, I was very fortunate that she believed in my work. My [New York] PR consultant George MacPherson [then] got us a lot of really amazing initial press. That, joined with Net-a-Porter, kind of catapulted us to the global stage. And then I got nominated for the LVMH Prize and so it was kind of just this snowball effect from there."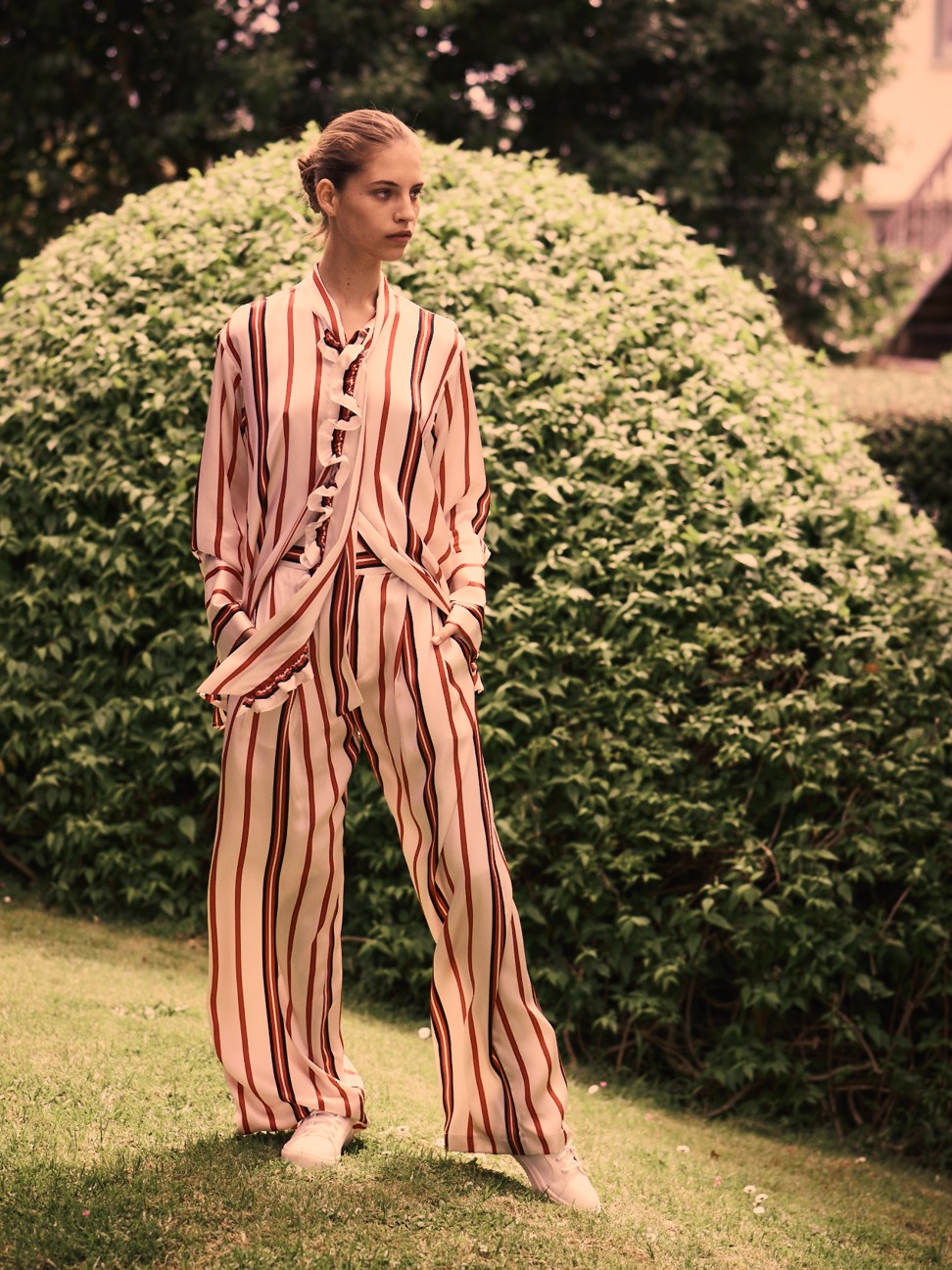 How did you cope with so much success so quickly? "As much as I've had amazing success, that doesn't mean that every single person you come across is going to love your work. There are always knock-backs. One of the biggest challenges was me emotionally trying to keep up with the momentum that the brand was getting. I had just graduated from university at the end of 2015, so within the space of less than a year, the brand was already globally recognised.
"What I've learned, growing fast is exciting but you have to keep up the momentum – and I never want to lose the love that I have for designing. Any graduate reading this article, I wouldn't want them to think it came easily. I was very fortunate but there was an extreme amount of hard work."
Your website describes Maggie Marilyn as "liveable luxury fashion consciously created in New Zealand". How sustainable is the brand? "I don't think we would ever say, 'Oh we're completely sustainable, we're done and dusted.' We've been on the sustainability path as a journey and every season we're implementing processes to be better.
"For me it's about having a completely transparent supply chain, from where we get our zips through to using organic cottons and wools. We are actually doing a sustainability document to have on our website, so it's more transparent for our customers."
I'm very ambitious and have big dreams for the brand, but […] I guess paving the way towards a more positive future for the fashion industry is my long-term goal.
What advice would you give to graduates who are thinking about starting their own businesses straight out of college? "The biggest thing I've had to learn the hard way is to always trust your gut instinct. Starting your own business, there's always lots of input that you get, from press, buyers and people within your business, and while you have to listen and take that on board, listening to your instincts in terms of designing and strategic decisions … deep down if you have a love for what you do, yeah, your gut kind of navigates you in the right direction."
What next? "I'm very ambitious and have big dreams for the brand, but […] I guess paving the way towards a more positive future for the fashion industry is my long-term goal. I would love to have my own department stores across the world that house other sustainable and ethical brands."