On Instagram, I've seen these bags made of beads strung together. Where do they come from?
Beady Eyes, Mid-Levels
The Dictator rules:Do you mean what brand is selling bags made of beads woven in a kind of macramé, or from which culture did they originate? I'm guessing the former. Not Impressed. That's the name of the New York label associated with this micro trend. Its Tulipa bucket bags (HK$2,551 to HK$2,708), with hexagonal bases, are woven from acrylic, wood and even glow-in-the-dark beads.
Hannah Weiland, of Shrimps, the London-based brand that makes colour­ful faux-fur coats and jackets, has been offering retro, boxy-shaped Antonia bags woven in grids of faux pearls since 2016. For HK$5,376, you can get one for yourself in cream; cream and clear; gold; or pink. The one in black goes for HK$5,690. Believe it or not, high-street brand Mango has an equally covetable assortment ranging from small, clear bead purses to shoulder bags, and even shopper size in solids or multi­coloured combinations (HK$459 to HK$659).
For imaginative bead bags, try New York label Susan Alexandra whose handmade designs incorporate watermelon, strawberry, cherry or abstract themes on everything from clutches to large totes (HK$392 to HK$2,708). Also worth a look are the elevated bead bags by Accra, Ghana-based designer Adubea Jensen (HK$942 and up). If you're feeling like a bit of DIY, head to Sham Shui Po to pick up beads by the gram, and possibly some tips on how to make yourself one. You can go to the internet for instructions if the shop­keepers are too grumpy to help. Naturally, the artisans selling their wares on Etsy.com have lots to offer, too.
---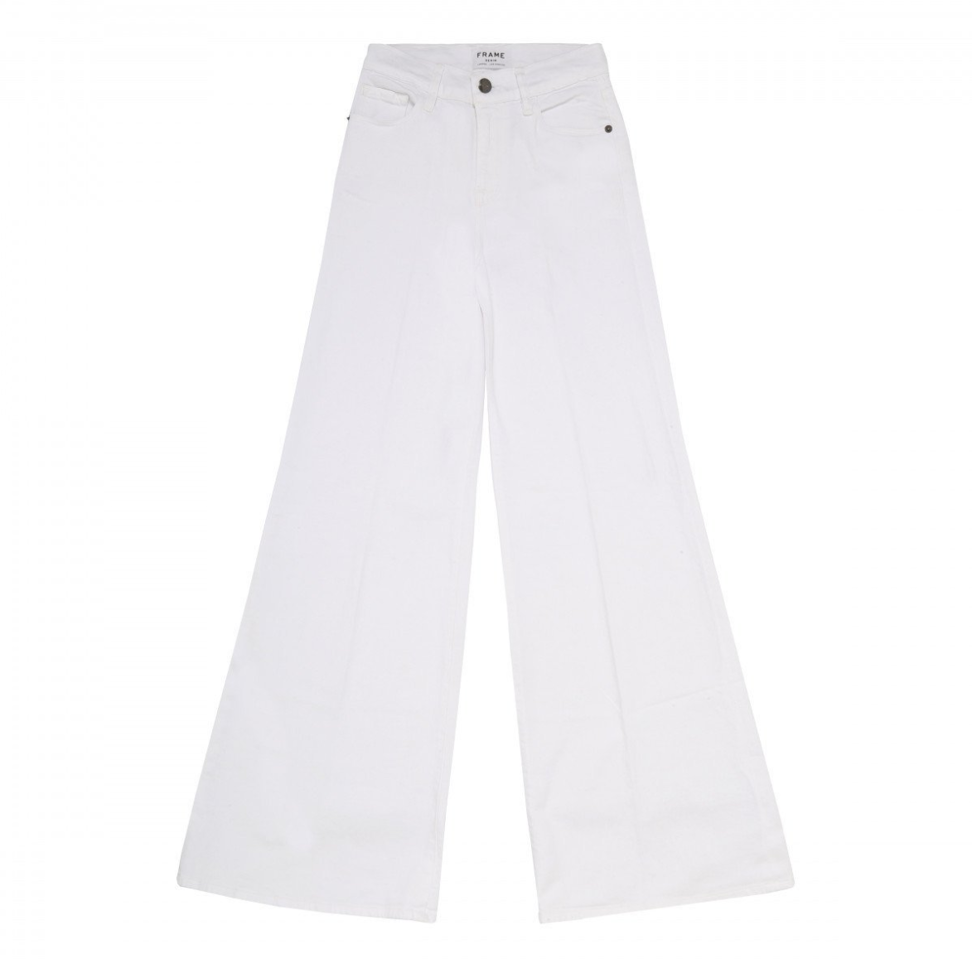 Am I crazy or are wide-legged white jeans a thing now?
Last Leg, Deep Water Bay
The Dictator: Stop hedging your bets and commit. Tell me you want them. You know I'll still make fun of you, but then I'll give you all the sources you need. As if white jeans aren't difficult enough to pull off, now you have to deal with a wide leg? If you're short and curvy, you will at least want a cropped leg.
Cos has delivered once again with an affordable and chic pair of mid-rise, five-pocket, wide-leg, cropped jeans in cream structured cotton for HK$790. Iquite like Elizabeth and James' button-fly pair in cream stretch denim with front patch pockets and frayed hems (HK$2,238; neimanmarcus.com), but keep in mind that the brand's sizes run small, like the label's designers, the Olsen twins. If you don't mind seconds, then nab a discount on its pure white Ace wide-leg, ankle-length jeans from last season (on sale at HK$1,343).
Online, we keep seeing social-media stars in Le Palazzo by Frame Denim, which has a five-pocket, high-rise cut in white with a longer, wide leg (HK$2,069). For an extreme wide leg, consider Rejina Pyo's Allie high-rise in cream denim with black contrast stitching, which is selling for HK$1,169 at Net-a-Porter, where you'll also find equally volumi­nous designs by MCQ Alexander McQueen (HK$1,016) and MM6 Maison Margiela (HK$1,575). B+ab has a capri-length pair in white denim with a folded-up, buttoned sort of French cuff at the hem (HK$640).
Now, I know some people are touchy about mixing their whites with their creams. Too bad. What to wear them with? Neutrals, stripes or solid coloured tops, always tucked in, please. Oh, and pop a stain remover stick in your bag. You'll need it.