Elon Musk. He's given us electric cars, space rockets, PayPal and flame-throwers but boy oh boy has he also given us heaps of incredible material with which to make fun of him. Look, I know it's easy and almost passé to dunk on Musk these days, but the whole Thai cave rescue debacle was just *chef kisses fingers* incredible.
If you don't already know, Musk sent a mini submarine to help get the boys out, but the dive experts did that thing of "errr, yeah, thanks?" and never used it. Musk found out one of the dive team had made fun of him, and proceeded to use terrible slurs against him on Twitter. Tesla's share price then tanked as investors wondered why he was trolling rescuers, forcing comedy Bond villain Musk to apologise. Classic story.
Why do I bring this up? Well no particular reason beyond the fact it's hilarious and also that I find it so weird how we venerate tech billionaires. However, I need to pivot to watches somehow, so here goes. Technology is great but only if it's useful, ergo, smartwatches are great but only if they are useful. Yes, that sort of works.
OK, full disclosure, I'm not the biggest fan of smart­watches as the most popular ones are ugly and offer the same or worse functions as your phone. However, Hybrid timepieces, those that combine the functions without the need for a tap screen, well, I can be convinced. Basically a watch should look like a watch is what I'm saying and you get that with Fossil's Q Commuter Hybrid (pictured above).
A modernist piece, the watch has industrial features including a mesh strap, a flat, minimalist dial and steel-case construction. Ostensibly, it looks like a normal wristwatch (a plus) but inside it has all sorts of computer wizardry including activity and sleep tracking, notifica­tions, music control and lots more. It's all just low key and under the radar (a huge plus). As this is a hybrid, and therefore doesn't have a power-hungry display, you don't need to charge it – the battery lasts a few years – so that's another annoyance removed. And this being a Fossil, swapping straps is easy, so you can change the look with dozens of options. The Q Commuter Hybrid is priced at HK$1,750.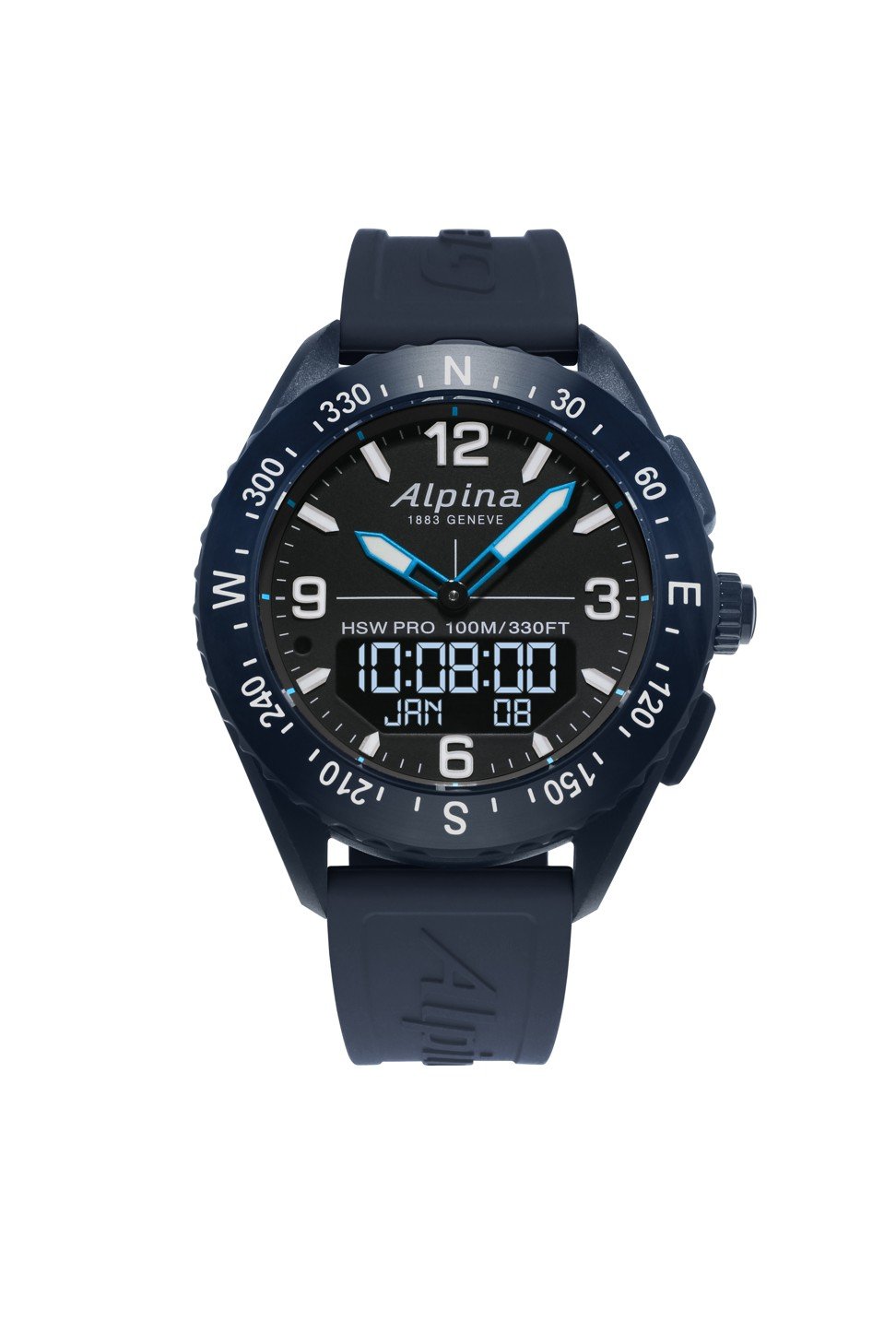 If you're more of a digital watch kind of guy but still can't stomach a touch screen, there are options out there and the best of the lot might be the Alpina AlpinerX. I've written about this watch before but I met someone wearing one recently and in person it's even better than I thought.
This is a beast of a watch that marries all the ruggedness of a G-shock with the insane number of features you would find on a Samsung Gear, and then some. It includes UV light sensors, temperature, altitude meter and air pressure monitor on top of typical features such as activity tracking, notifications and so on. The glass-fibre case is sized at 45mm and it comes with a rubber strap. The AlpinerX is priced at HK$8,300.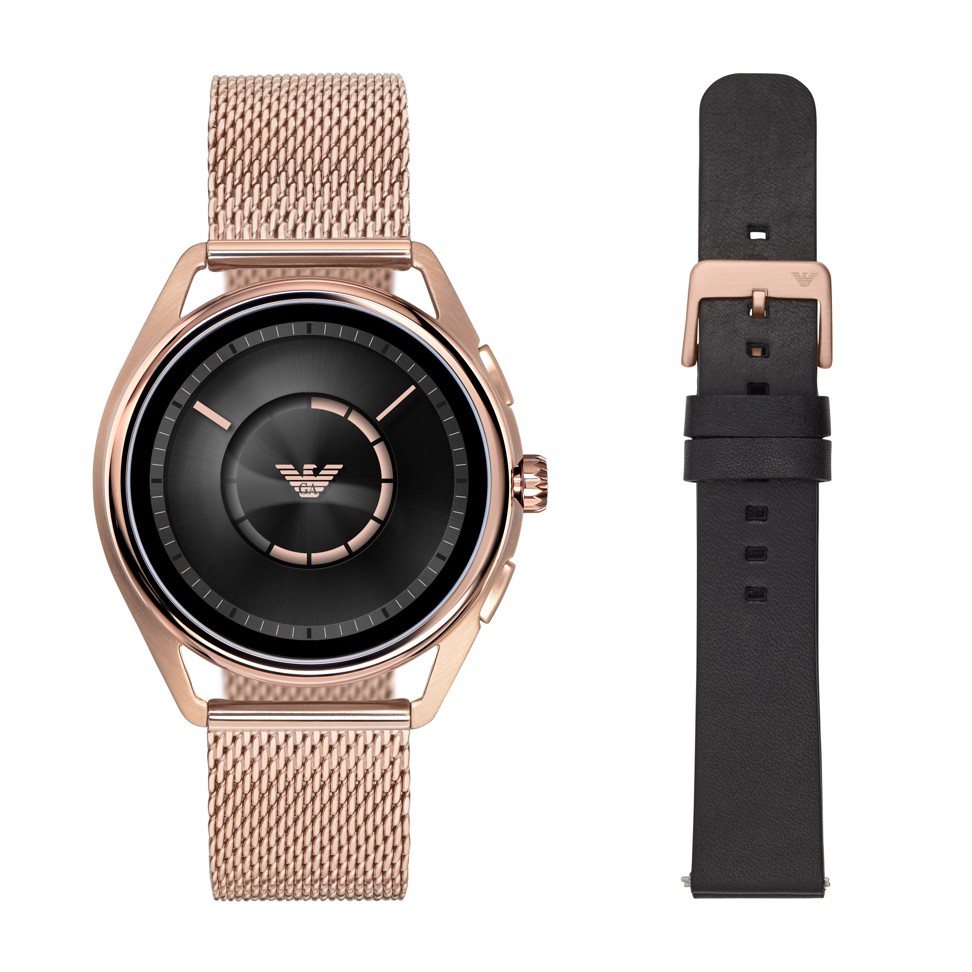 Finally, we have something for the fashionistas and, yes, this is a touch screen so it might seem I'm contradicting myself here, but I'm really not. The Emporio Armani Connected is a fashion watch that has smart features, so it serves its purpose as an eye-catching accessory first and foremost, as you can tell from the rose-gold case and mesh strap (which can be changed).
This is wearable technology where the brand has focused on the "wearable" bit, creating something markedly different from most other smartwatches. As usual, there are all the standard OS features such as activity tracking and payment tech (if you link it up to Google Pay). All of this styling and tech will set you back US$395 when the watch hits the shops in September.