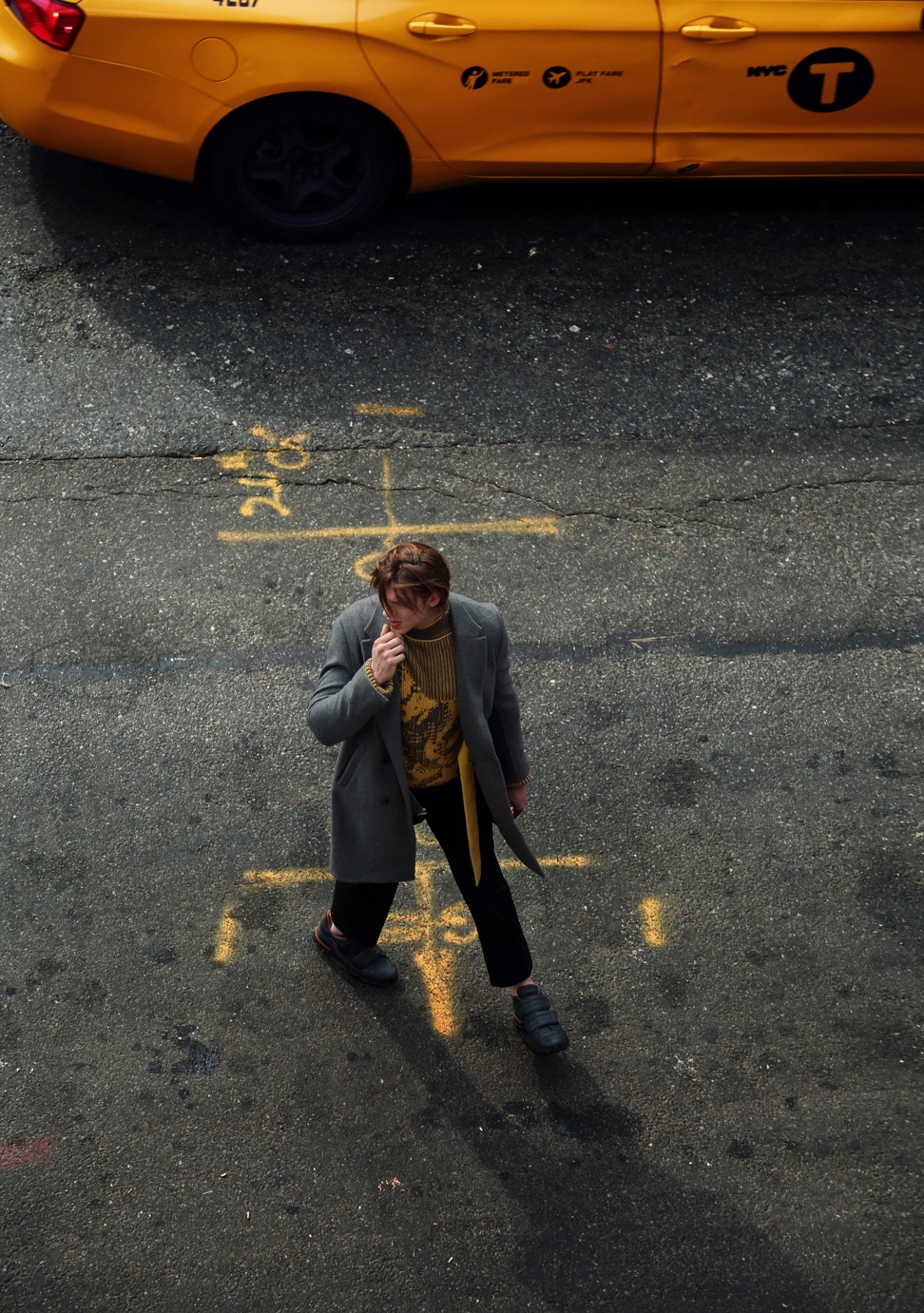 Jumper (US$1,790), wool coat (US$6,950) and leather trainers (US$750), all by Ermenegildo Zegna Couture. Trousers (US$850) by Calvin Klein.
Banana-print jacket (HK$14,750) by Prada.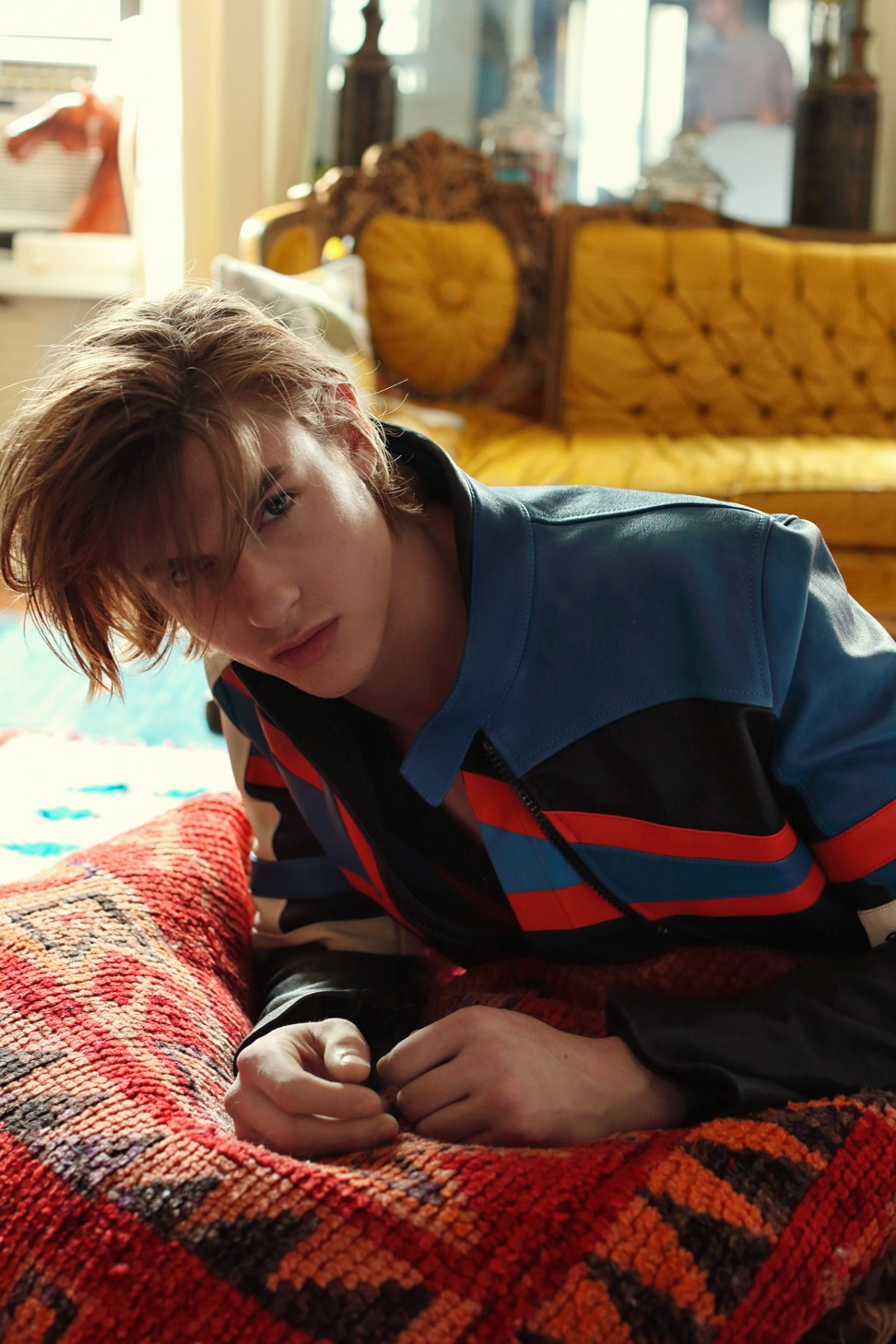 Leather jacket (HK$29,500), by Givenchy.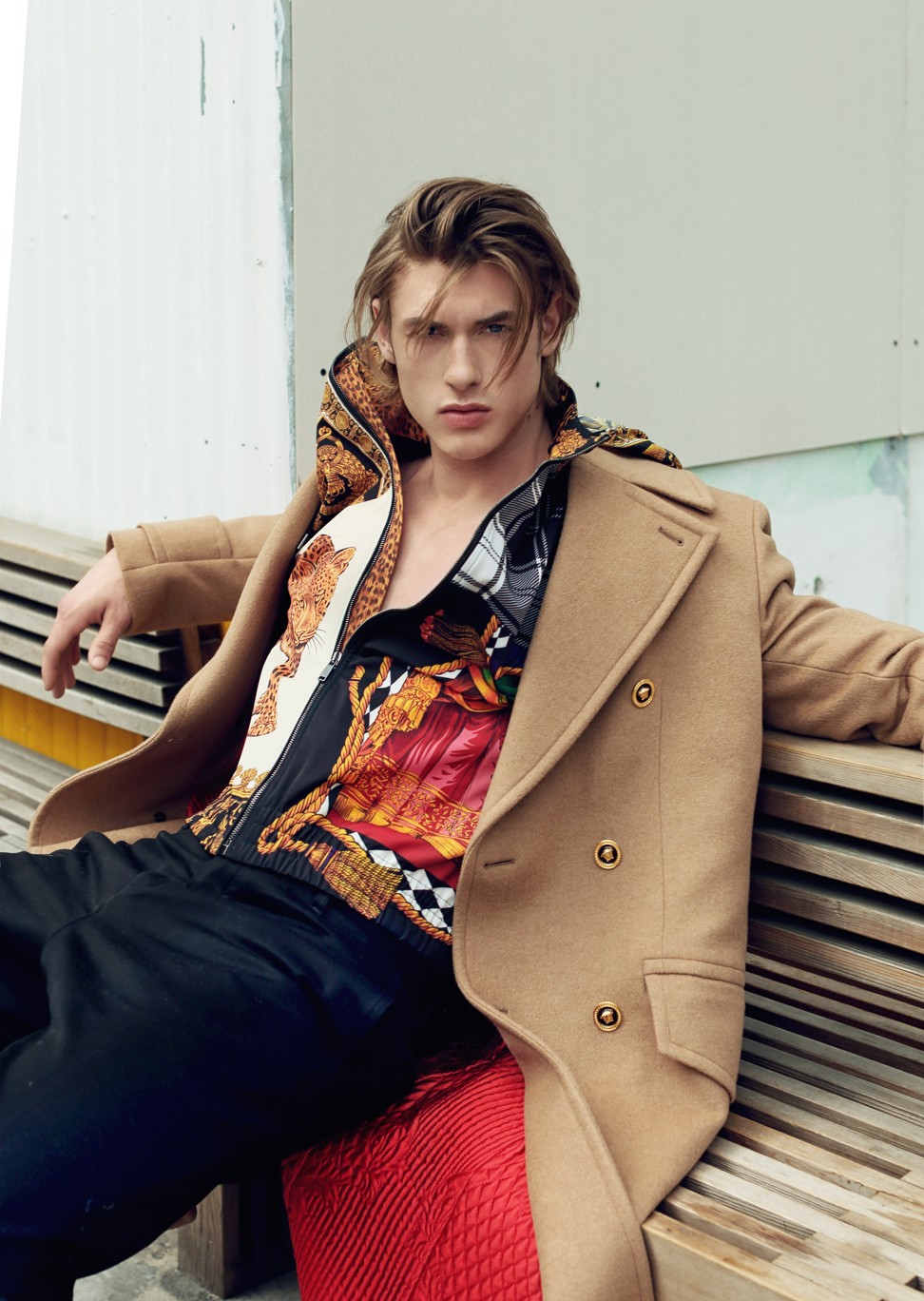 Printed silk hoodie (HK$19,900), trousers (HK$31,000) and wool coat (HK$33,300), all by Versace.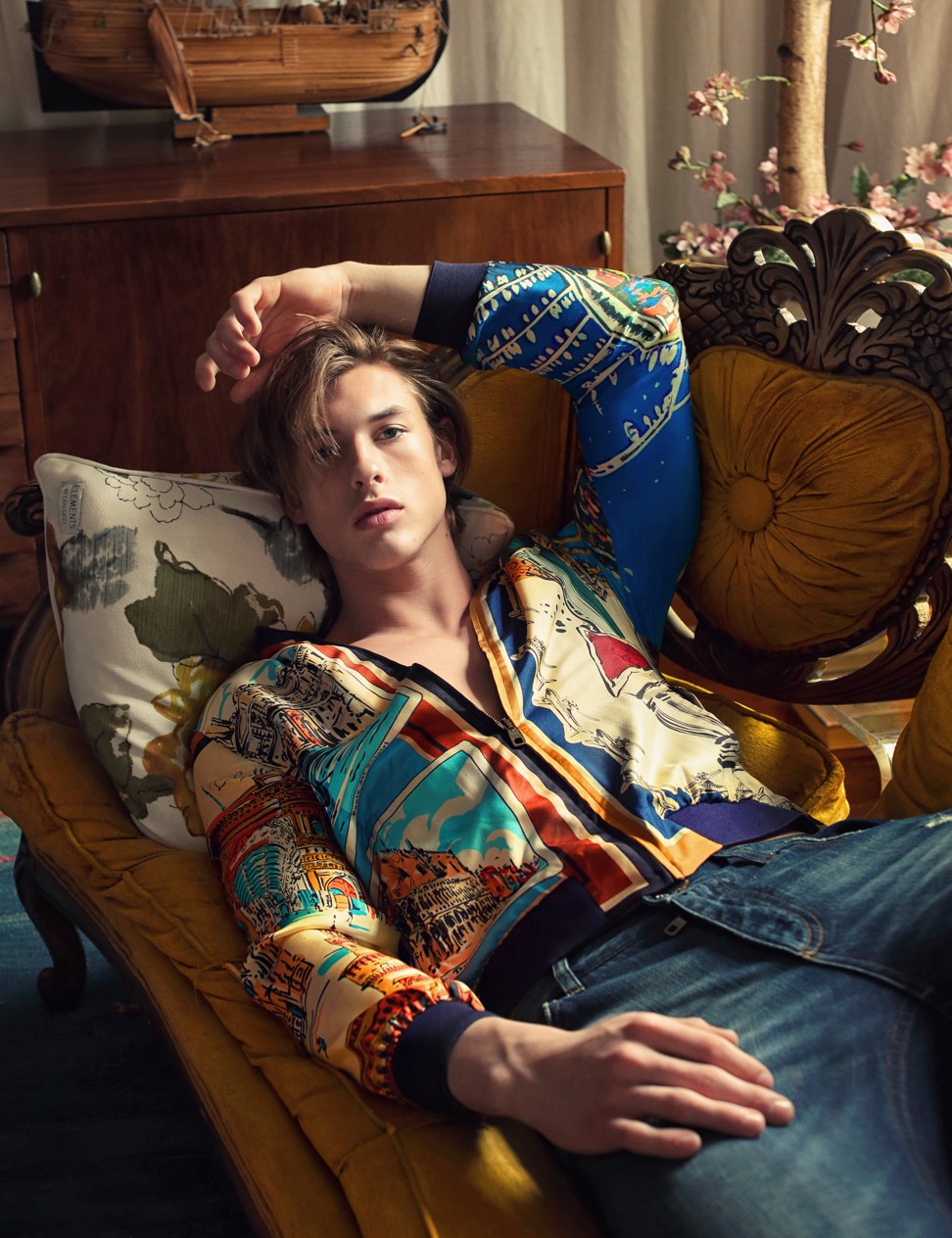 Silk blouson (HK$14,500) and jeans (HK$5,900), both by Dolce and Gabbana.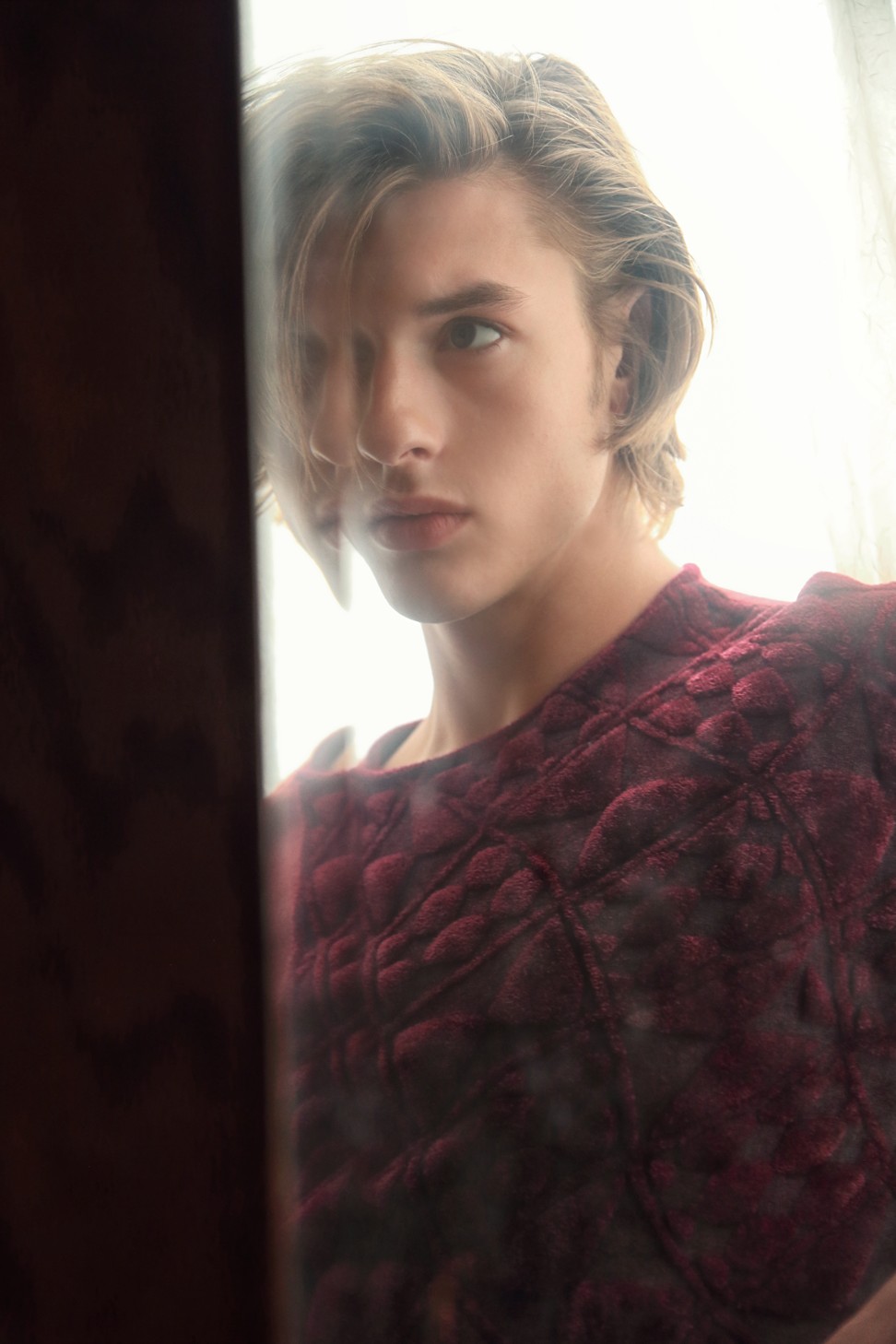 Jumper (HK$11,000) by Giorgio Armani.
Photography and styling Olivia Tsang
Grooming Tinna Empera at Factory Downtown using Oribe
Model Gray Eberley at Soul Artist Management
Location New York