I've heard polka dots are a print to wear again, but I don't know how to make them not look childish, if you know what I mean. Is there a grown-up way to be covered in spots?
On the Dot, South Side
The Dictator rules: Oh, grow up. If you dress like an adult, you won't look childish or, more likely, buffoonish. A good start would be to avoid all Minnie Mouse references. You can derive confidence from the fact that even an edgy fashion powerhouse such as Saint Laurent has played with the polka, on a sexy, long-sleeved mini dress (or shirt for mere mortals) in black crepe with white dots and a ruffled, deep V-neck (HK$18,900). It has also added some glamour, with gold-lamé polka dots on a black silk mini dress with a lavaliere collar (HK$25,900).
A risk worth taking would be the exuberantly polka-dotted collection by London-based designer Richard Quinn. Hey, he's so widely admired, Queen Elizabeth made a rare appearance at London Fashion Week to see his autumn/winter 2018 show. From that collection, you can choose from tops, skirts or dresses in an assortment of black-and-white polka-dot fabrics (HK$2,850 to HK$20,900; Lane Crawford). We've also seen pretty patch­work polkas from Carolina Herrera, Diane von Furstenberg, and Silvia Tcherassi.
Don't get carried away, now. One bold piece should suffice. We veer towards minimalist accessor­ising with bold pieces, but you could add a solid, bright-coloured shoe or bag. We always make you budget shoppers wait till the end, but you won't be disappointed. Topshop has a sophisticated, strapless jumpsuit in white with black dots (HK$359; 59 Queen's Road Central), as well as pretty spotted tops and dresses (HK$239 to HK$859).
---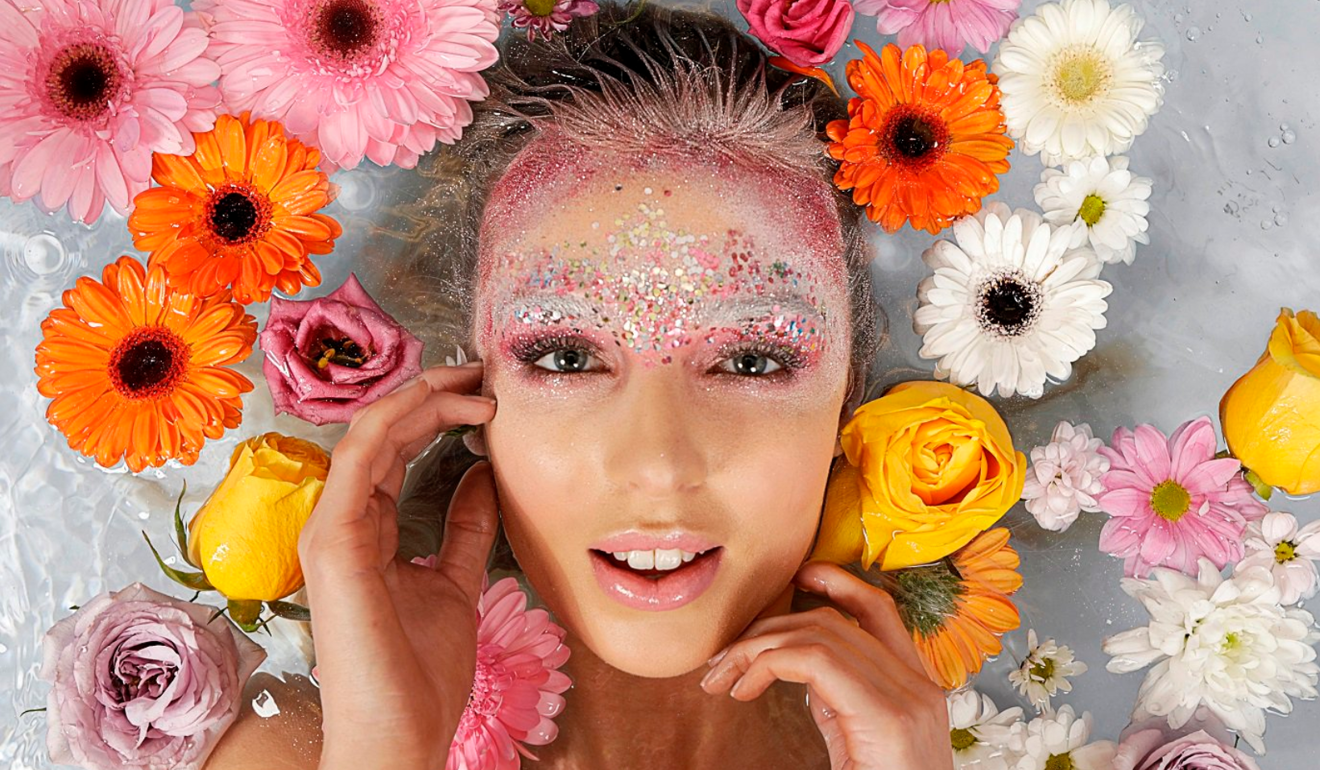 I'm still not totally "zero waste" but I've changed a lot in the past few months and proudly produce very little waste. Travelling was an eye opener, though. So much waste! I was at a music festival and had a random thought: where does all that glitter go and what does it do to the environment? I have eco-friendly make-up. Is there similar for glitter?
Glam Green, Sheung Wan
The Dictator: News alert – more than 60 music festivals have banned glitter, along with other single-use plastics, because of its ill effects on the environment and on us. I hope you know about microplastics plaguing our oceans. Well, that's what most glitter is. If you really care so much, why buy any extrane­ous things? Move to a cabin in the woods and spend your days hugging trees already.
It's fun to tease, but I suppose you are doing your part and we should support you. Like-minded folks have come up with biodegrad­able glitter for those of you who cannot live without it. Bioglitters are made with plant-derived material, instead of poly­ester film, usually a cellulose from hardwoods such as responsibly sourced eucalyptus. After use, they biodegrade and tests have proven them to then be harm­less.
Britain's Eco Glitter Fun offers a tremen­dous range of biodegradable, cruelty-free and vegan-friendly fine-to-chunky-sized glitters. You can buy individual colours (HK$41; Ecoglitterfun.com), or sets of six colours, an applica­tion aloe vera gel, a bamboo brush and a linen bag (HK$226 and up). Oh yes, and they come in glass bottles with recycled packaging. Other bioglitterers worth a look include: Glitterlution.com, Ecostardust.com and Wildglitter. com. Shine on.