The English football season is in full swing! Huzzah! That crippling emptiness I felt at the end of the World Cup is no more. Instead of hating each other online we can go back to, well, hating each other's teams online. Anyway, I'm prepping a footie-related watch column so I won't dive right in studs showing this week, instead, counter-intuitively, I'm going to go over some watches from big fashion houses.
There is a trigger to this column. I almost bought myself a Gucci ring recently; you know, one of those ostentatious lion-head jobs. I figured it would make me look and feel hip and in the know, but think­ing back, it was a mid-30s crisis for someone with a limited budget and no driving licence. Plus, I'm too short, podgy and lacking in hair to pull it off. Oh well. Football!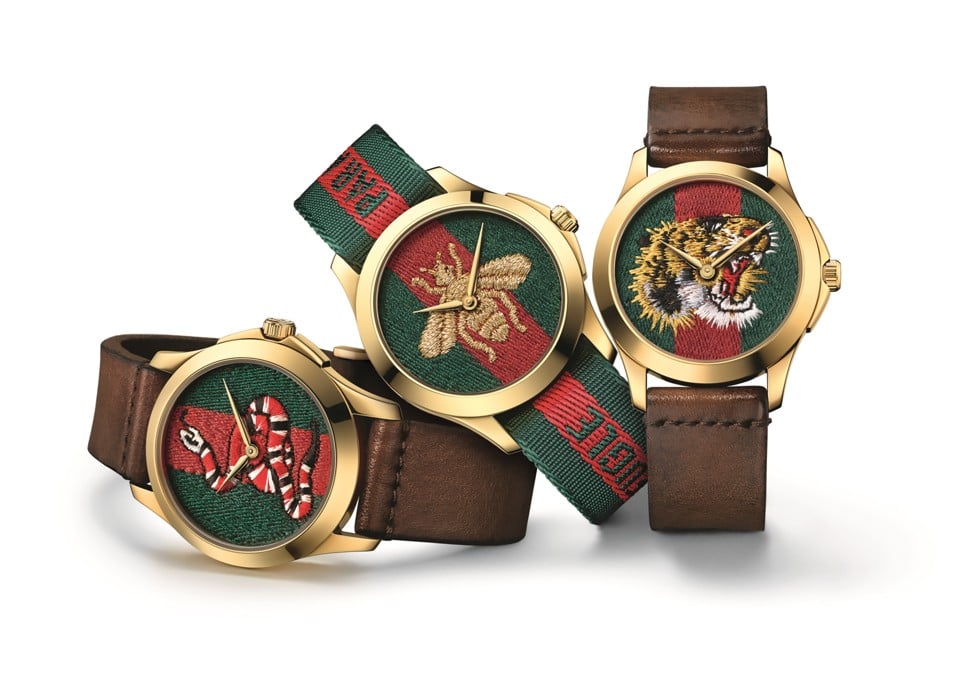 Right, where were we? Fashion watches. I guess we'll start with Gucci as while I was looking at the rings, I did have a snoop around its men's watch collection. Full disclosure: I absolutely hated its watches before the brand reset under Alessandro Michele; they were cheap looking, poorly made and horrifically designed. Now, Gucci's watches are rather nifty.
Essentially, the watches seem like an extension of what the brand does on the catwalk, rather than being just generic time­pieces with a Gucci logo. The G-Timeless and Dive are great, but I've got a lot of time for the Le Marché des Merveilles watches, which put the animals and bugs of the "Gucci Garden" front and centre. There are various options to choose from, and colour and strap choices, too, but all the watches have the same theme and construction, with a beautifully embroidered bee/snake/tiger taking all the focus.
The case measures 38mm and is made of steel coated in PVD yellow gold (there is also a plain steel version). Inside is a reliable ETA quartz movement, which keeps the price down, and the watch is water resistant to 50 metres. There are no features beyond time telling but you don't really buy a watch like this for features. There are two strap choices – the nylon one in the Gucci colours and a brown leather option. The watch is priced at HK$7,000.

Ralph Lauren is another fashion brand that has had problems with its watch division but it does have a couple of gems hidden away behind the high-profile mis­fires. The company has had a rocky few years and its sputter­ing push into luxury watches probably didn't help matters but it did produce the Safari collection, which isn't half bad.
The big release from two years ago was the RL67 Safari Grand Date 50mm – a massive, rugged watch that features the collec­tion's signature camo print, which will seem gimmicky to some and playful to others. I'm quite fond of the industrial steel case, which has screws on the bezel and is coated to look "aged", as well as the oversized numerals at the 12 and six o'clock positions.
The watch features the big date window of the name and inside is a Sellita movement. The only rub here is the price – at HK$41,200, it doesn't come cheap but if you are into the brand and want a fun watch then it is worth a look.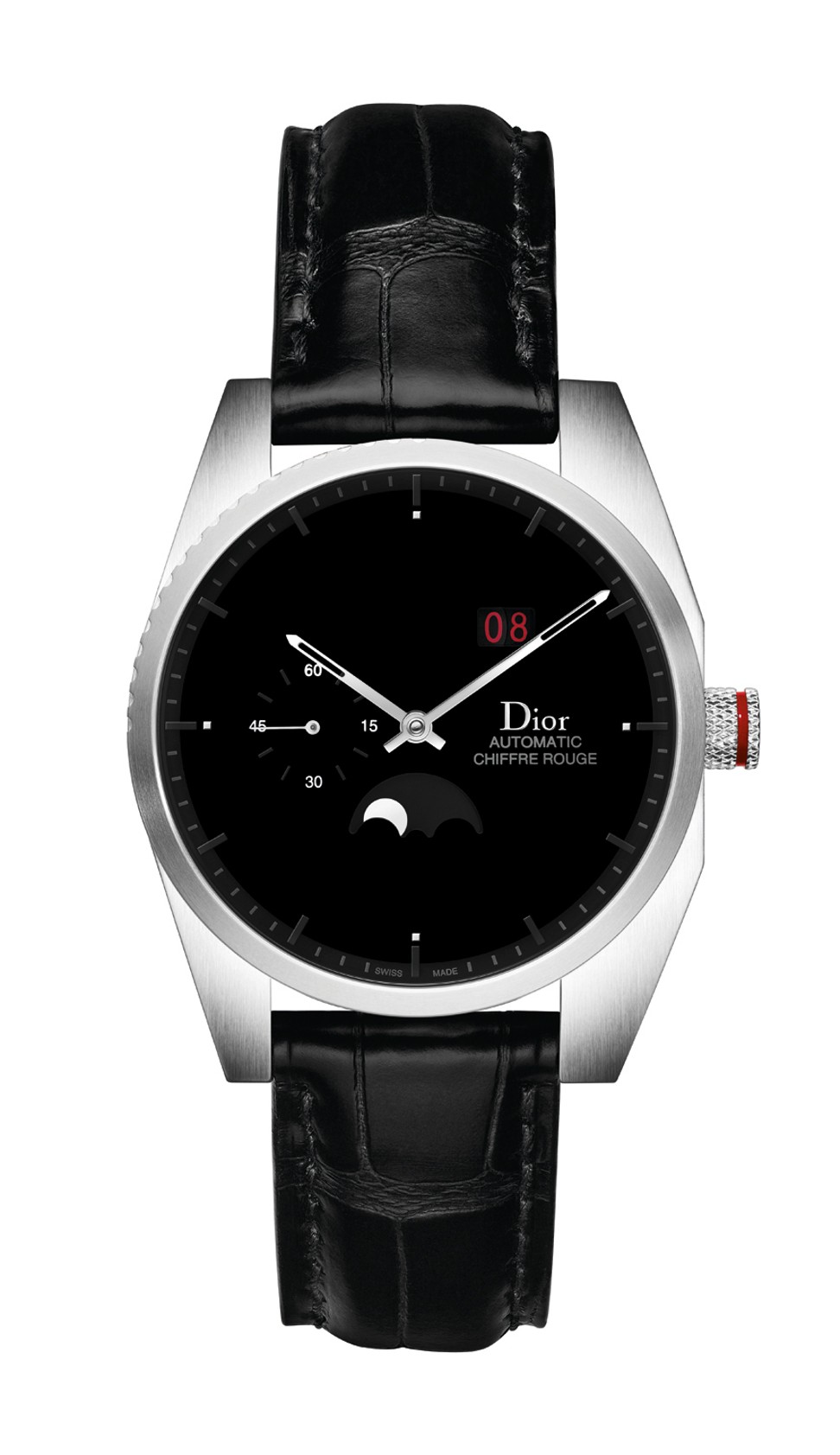 Finally, we have something from Dior. There have been changes at the top at Dior Homme, with Kim Jones coming in as creative director but the watch department has seemingly been kept at arm's length, with a focus that seems to be on keeping things simple and elegant, as seen here with the Chiffre Rouge C03.
The eye is immediately drawn to the black lacquered dial, which has matt-black indices for a bit of texture and gives subtlety to the moonphase indicator at the six o'clock position. This emphasis on black means the red date indicator pops. The steel case is sized at 38mm and inside is an Elite 691 calibre by Zenith, adding a bit of horological know-how as well as style.
The watch is limited to 100 pieces and priced at HK$67,900.