If this column is known for one thing beyond watches, it's tenuous themes, and this week, as a salute to the late great Aretha "Natural Woman" Franklin, and for a healthy change of pace, we're going to look at women's watches. Yes, I said women's watches, not ladies' watches, and if you don't know why, well, I can't help you. Hint: it's kinda sexist.
While I'm pontificating, it's quite remarkable how many of the biggest watch companies still use the term "ladies' watch", but then these brands peddle mechanical movements that have barely changed for hundreds of years, so we shouldn't really be surprised.
Women have always been an afterthought for watchmakers, the rationale being that men tend to be the main customers. But if you only ever design watches for men and your women's offerings are just men's watches reduced in size, well, I'm no business genius, but you're not really even trying to cater to 50 per cent of the population. And those women who do buy watches end up buying the better designed men's watches, which makes the brands think they are on the right track. And so it continues.
I'll get off my soap box now.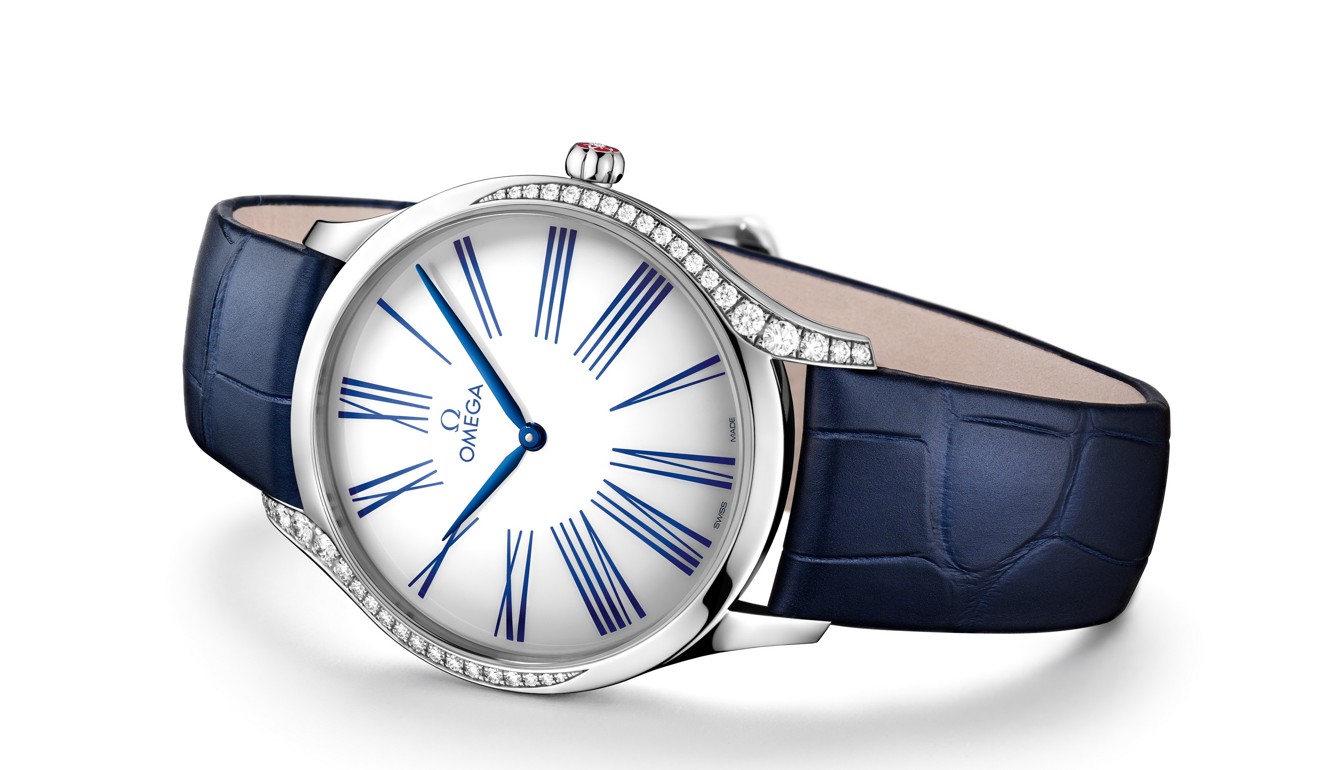 We'll start this week with Omega's De Ville Trésor, a wonderfully elegant and classic dress watch. Omega's Constellation line usually sucks up all the oxygen, but the Trésor's simplicity, clean and modern design make it the ideal watch for those who prefer things understated. I'm a big fan of the elongated Roman numerals, which set this watch apart.
The Trésor name first appeared in 1949, with Omega reviving it in 2014, with a co-axial movement. Alas, there's no such fancy-schmancy move­ment inside, rather a Calibre 4061 quartz movement that keeps the size and price down (marginally) and has a solid battery life of 48 months.
Another big plus is that the watch comes in two sizes, 36mm and 39mm, so it will appeal to women who want something more classical in size or a watch that fits like a men's watch, as is the fashion. The bezel is embedded with diamonds and the case comes in two materials, the stainless steel (HK$36,300/US$4,624) or Omega's patented Sedna gold (HK$70,800).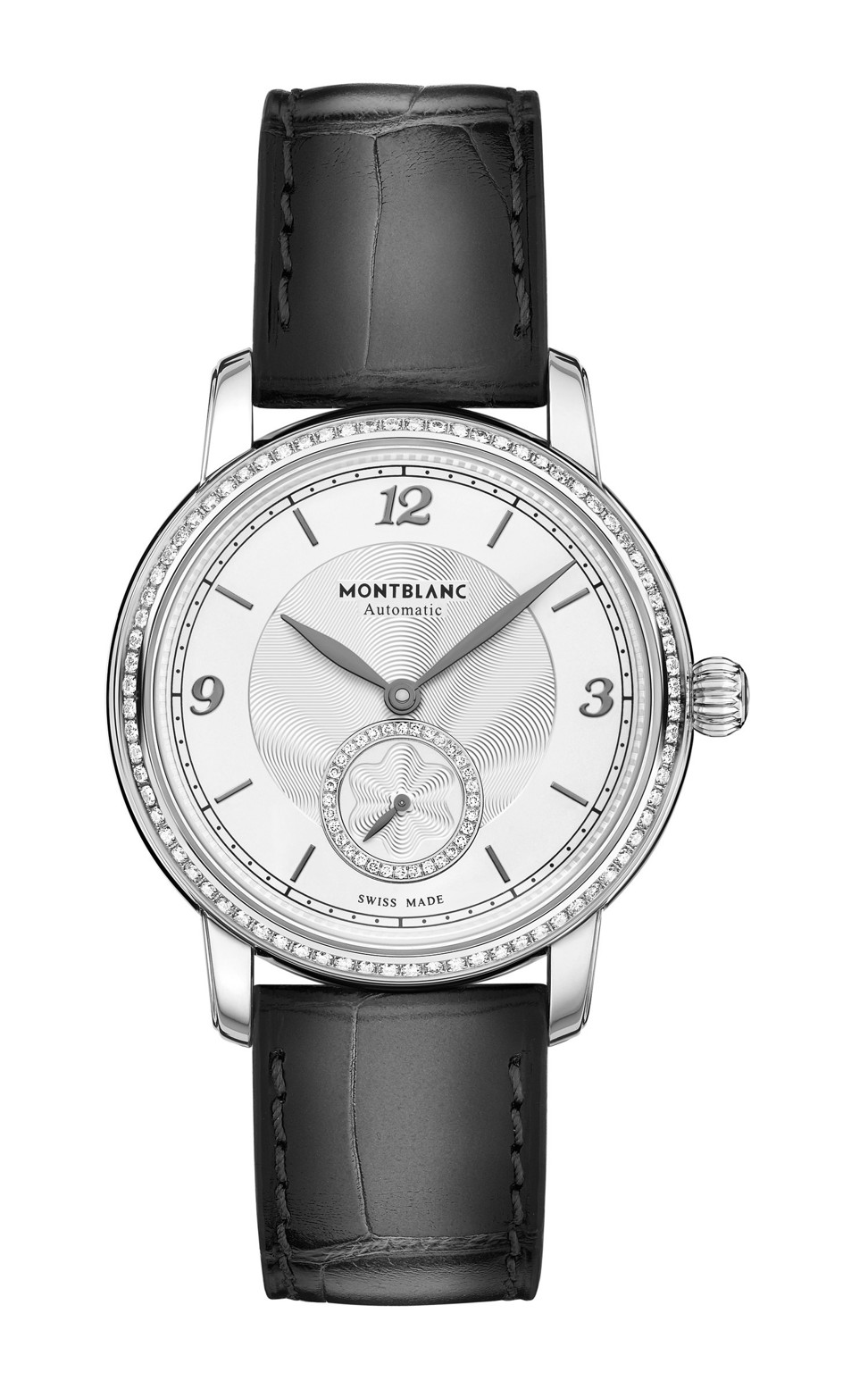 Next, we have the Montblanc Star Legacy Small Second, another classically inspired wristwatch with lots of nice little motifs that give it a feminine touch. Once again, the dial is pretty clean and, like the Trésor, there's a diamond encrusted bezel (76 diamonds at 0.5624 carats), but here Montblanc has upped the ante with a diamond-lined small-second indicator at the six o'clock position.
The eye is drawn to the guilloché pattern at the centre of the watch, which is a lovely counterpoint to the diamonds. I'm not a huge fan of logos on dials but Montblanc has been pretty subtle in placing its rounded-star logo as a machined pattern within the small-seconds counter.
Inside is an auto-matic MB 24.16 movement, with 38 hours of power reserve, and the watch comes with a wonderful hand-painted Sfumato alligator strap from Montblanc's own leather factory in Florence, Italy. The 36mm steel-case version is priced at HK$43,300, but there's an all-steel no-diamonds version priced at HK$22,000 and, at the opposite end, a gold one for HK$58,900.
Finally, we have something with a bit more oomph: the Tag Heuer Formula 1 Lady. Egads, again with the "lady"!
Anyway, this watch is part of Tag Heuer's established line of racing watches, but, personally, I'm having trouble seeing the racing elements here. What I do see is the elegant design and the pop of colour both with the mother of pearl on the dial and the turquoise leather strap – there's a whole selection of brightly coloured leather straps to choose from.
Again, the bezel has diamonds, which isn't me linking it to the previous two watches but something I think that looks pretty cool and, yes, there is a non-diamond version. The watch comes in two sizes, 32mm and 35mm, and inside is a pretty standard and reliable quartz movement. The Formula 1 Ladies is priced at US$2,150.