I'm a big fan of boxing. The "sweet science" has had bad press in recent times and, let's be honest, the Ultimate Fighting Championship and all that mixed-martial-arts jazz is steal­ing its thunder, but boxing still has its charms and one of my favourite things about it, aside from all the punching of course, is the nick­names. The greatest belong to Alexis "The Explosive Thin Man" Argüello (he was thin, you see) and Rendall "The Boxing Binman" Munroe (his day job, natch). I, too, had a nickname growing up. I was known as Abid "Snake Hips" Rahman. Not in the ring, mind, rather on the football pitch due to my pen­chant for ball-hogging and trying fancy-dan tricks.
These days I have the turning circle of a bus, my sporting career is well and truly over, but I feel I need another nickname more in line with writing this column. Thus, hence­forth I shall be known as The Chronomaster.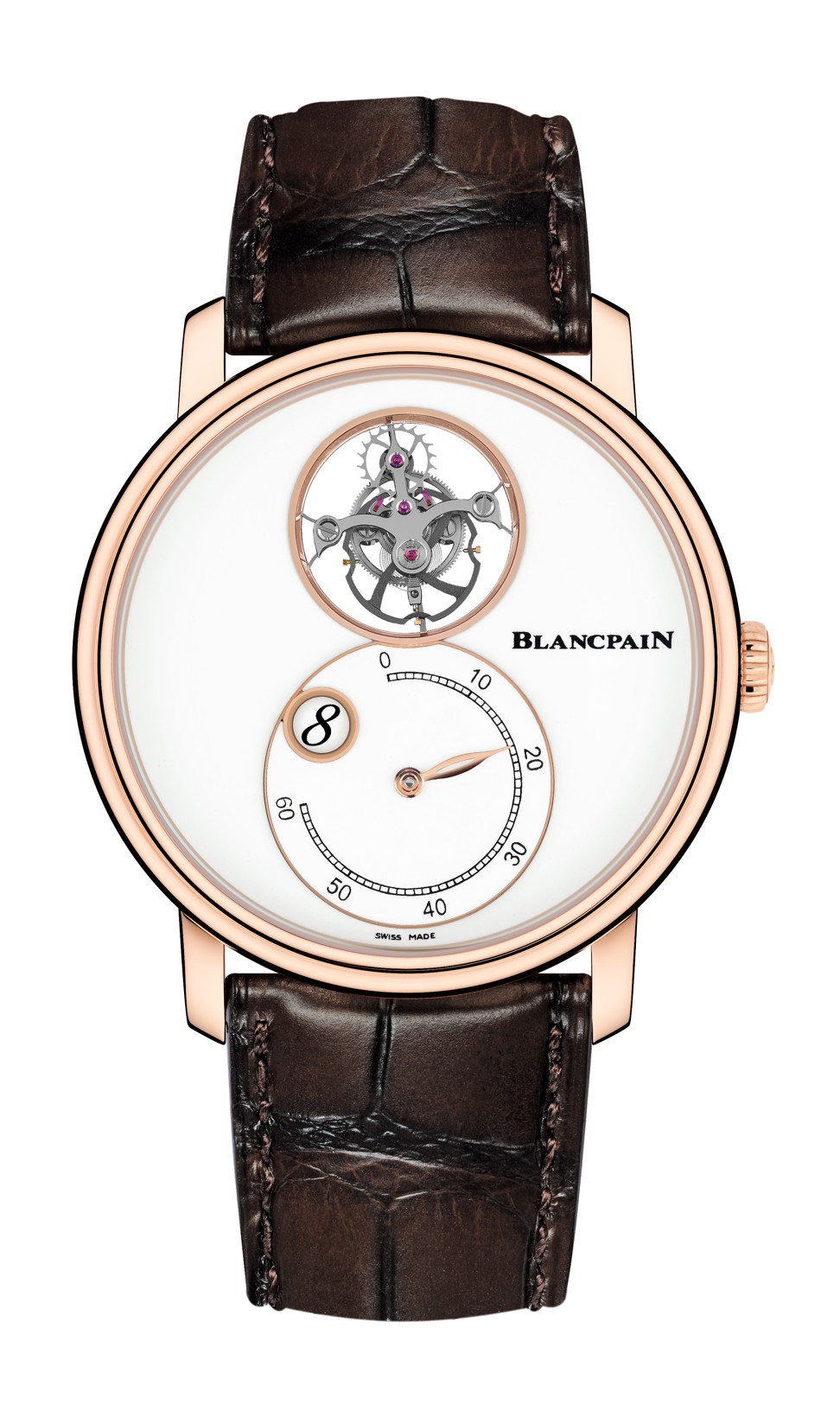 Right, on to the watches! This week, The Chronomaster (that's me, remember?) has been looking over the watches that were shown at the World Brand Piazza exhibition, part of the Hong Kong Watch & Clock fair, which closes on September 8. The exhibition focuses on the highest of high horology, with price tags that might only attract the 1 per cent but if you're a watch nerd you'll certainly appreciate the beauty, engineering and craft. My first pick is Blancpain's breathtakingly beautiful Villeret Tourbillon Volant Heure Sautante Minute Rétrograde, which is a lot of French words that mean "amazing."
The Villeret collection is Blancpain's most traditional and what puts the brand among the elite of Swiss watchmaking, and it's easy to see why. This watch has classic styling but also minimalist modern elements, it's simple but also incredibly complex. But what you're probably thinking is how do you tell the time? Well, all those French words in the name mean this is a jumping-hours and retrograde-minutes watch, so the numeral indicator on the dial shows the hours that "jump" when they change and the 0-to-60 subdial is the minute indicator, which resets itself after 60 minutes.
To add to the complexity, Blancpain has installed a flying tourbillon. The case is sized 42mm and made of red gold. Inside is a 260MR movement with a stellar 144 hours of power reserve (that's six days). The watch is priced at a princely HK$1.2 million (US$153,000).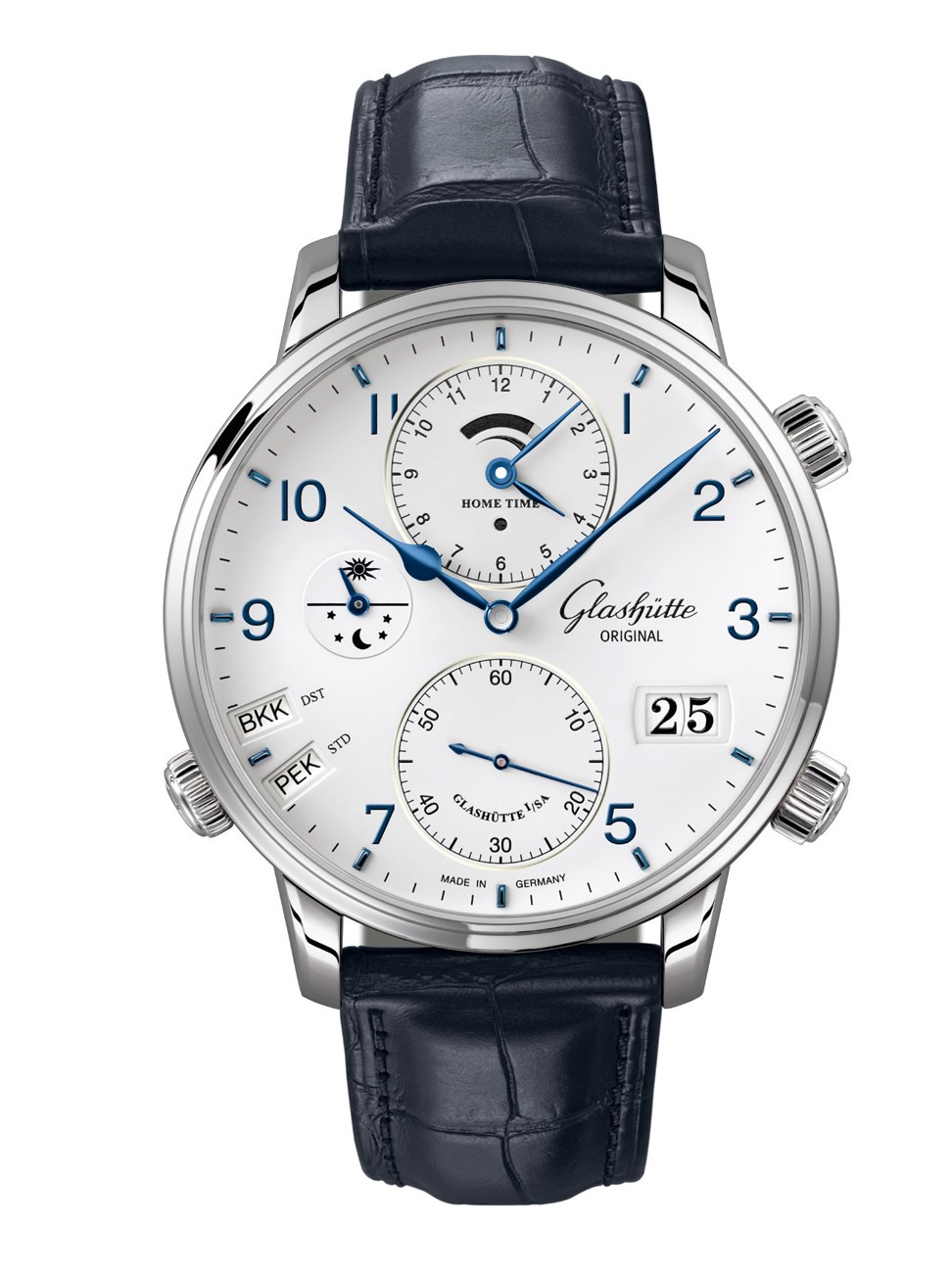 Something more affordable, if you consider HK$175,000 affordable, is the equally beautiful Senator Cosmopolite from Glashütte Original. The German watch­maker is famed for its tech­nically excellent timepieces but this watch is a looker, too, and feature-packed.
Aside from standard hours and minutes, there is a power-reserve indicator, a small second dial, an oversized date indicator and, most clever of all, a 35-city world-time indicator that at any one time can tell you your "home" time and the daylight savings and standard times of two other places including those countries that have annoying ½-hour and ¾-hour differences (I'm looking at you India and Australia). For those who travel a lot, this could be the ideal watch once you get the hang of all the different push buttons and indicators.
Inside is an in-house calibre 89-02 movement, which is first class and has a 72-hour power reserve. The case is sized at 44mm, which is on the big side but unsurprising given the number of features, and is made of stainless steel.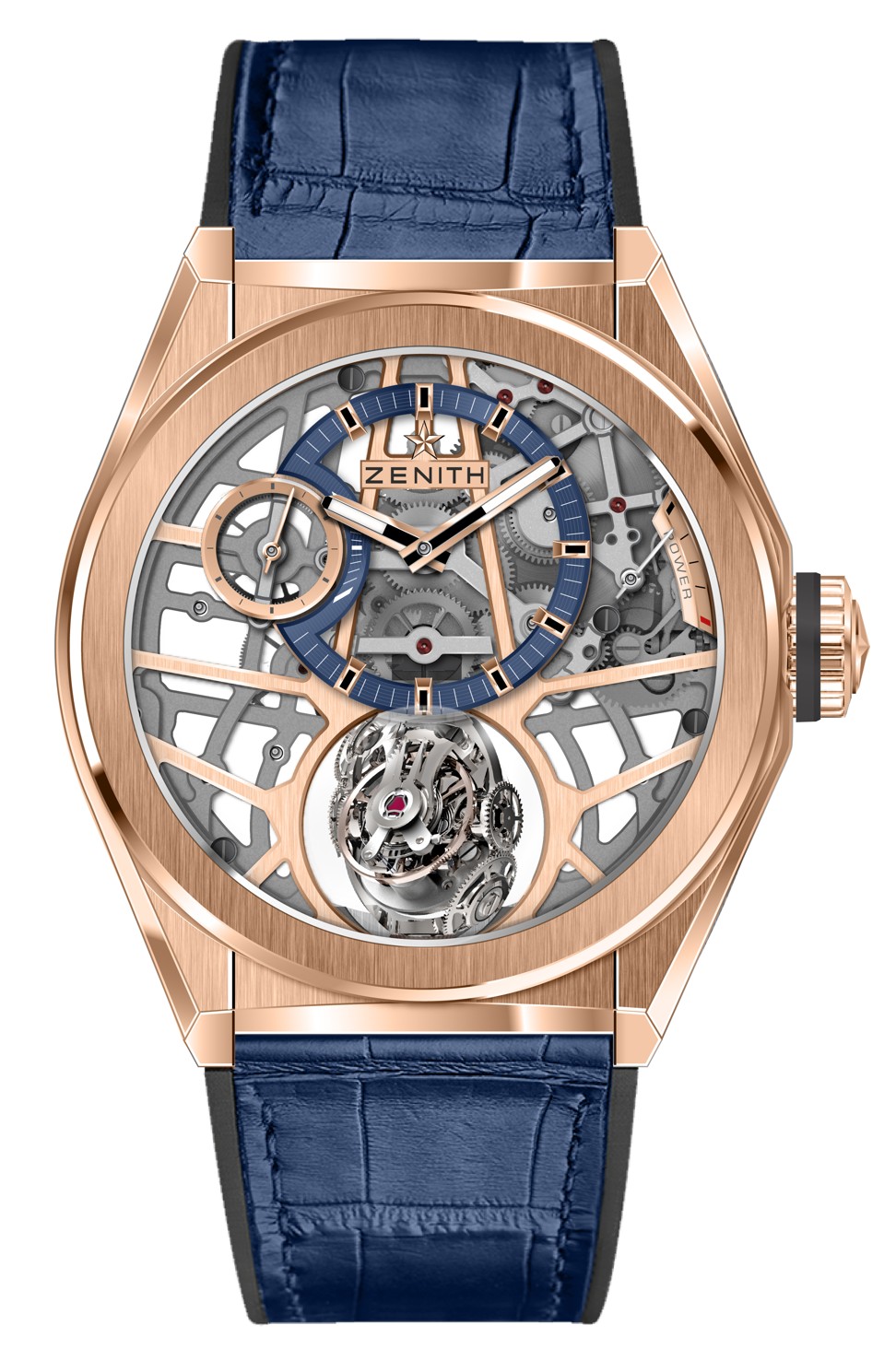 Finally, we have the Zenith Defy Zero G, a watch that definitely needs a nickname, or any new name, as the current one is terrible. It alludes to the gyroscopic "Gravity Control" module that sits at the six o'clock position, designed to negate the effects of gravity on the movement and, theoretically, help the watch keep more accurate time.
Whether it works in practice is redundant (your phone keeps better time) but it looks incredible in full flow, and has been lovingly finished. The rest of the dial is openworked, revealing the El Primero 8812 S movement, and it adds to the overall celebration of craftsmanship. The gold case is sized at 44mm and the watch is priced at HK$899,500.