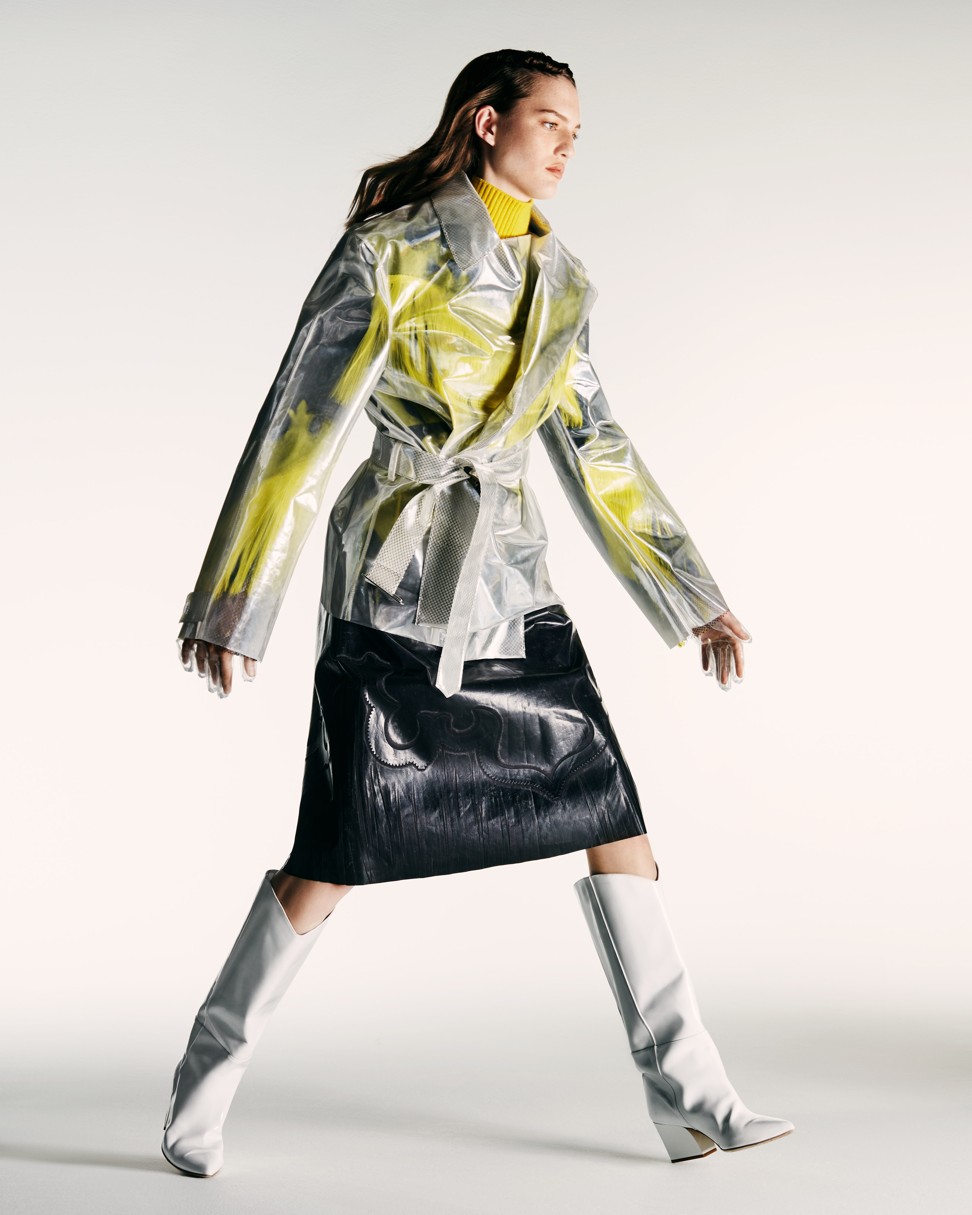 Hologram jacket and polyester skirt, both by Maison Margiela (inquiries: 2840 0318). Knitwear (HK$9,800) by Fendi. Clear vinyl gloves (HK$980) by Wing & Weft. Leather boots (HK$7,809) by Tibi.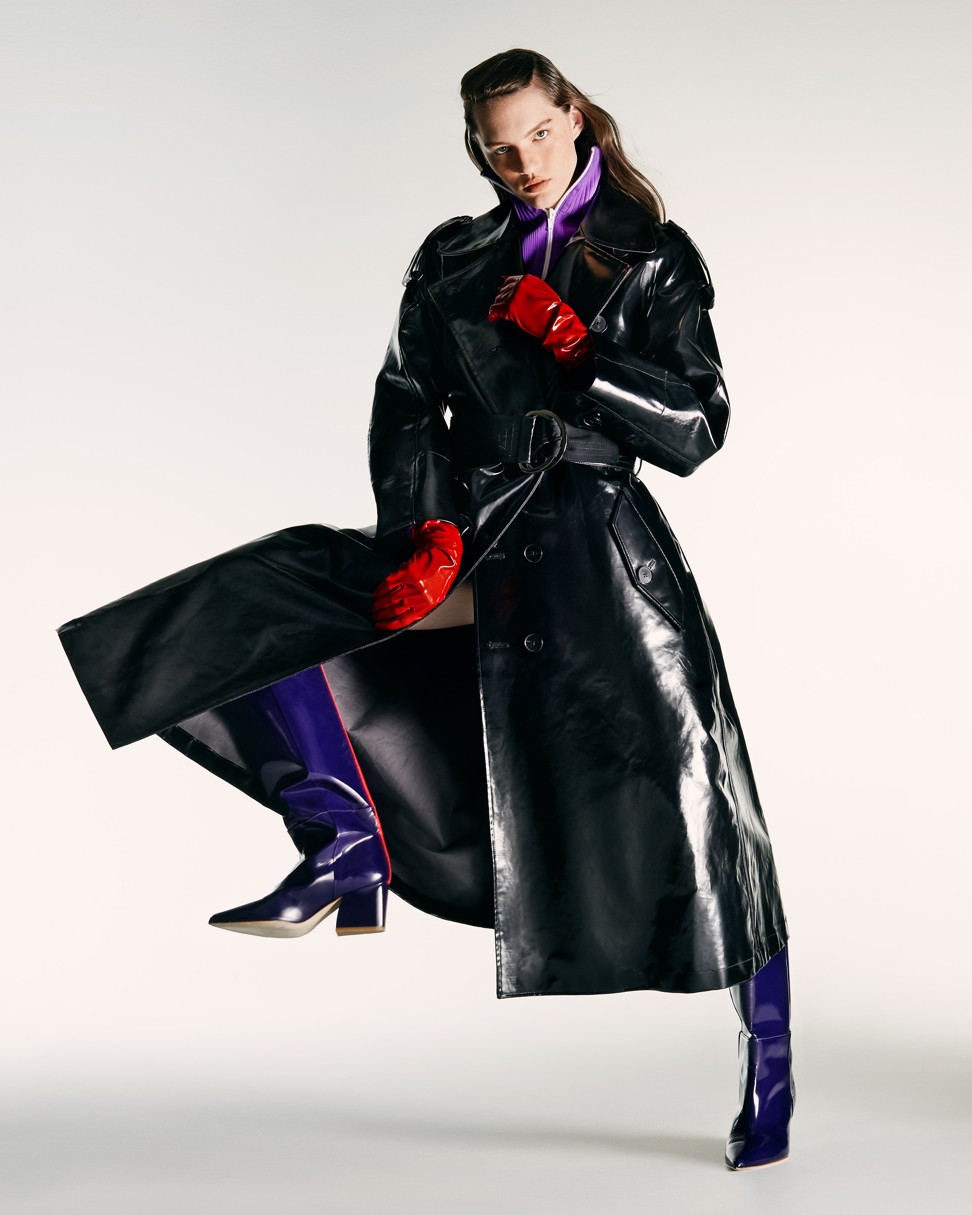 Trench coat by Tome NYC. Zip-up cardigan (HK$4,670) and leather boots (HK$7,809), both by Tibi. Leather gloves (HK$2,157) by Wing & Weft.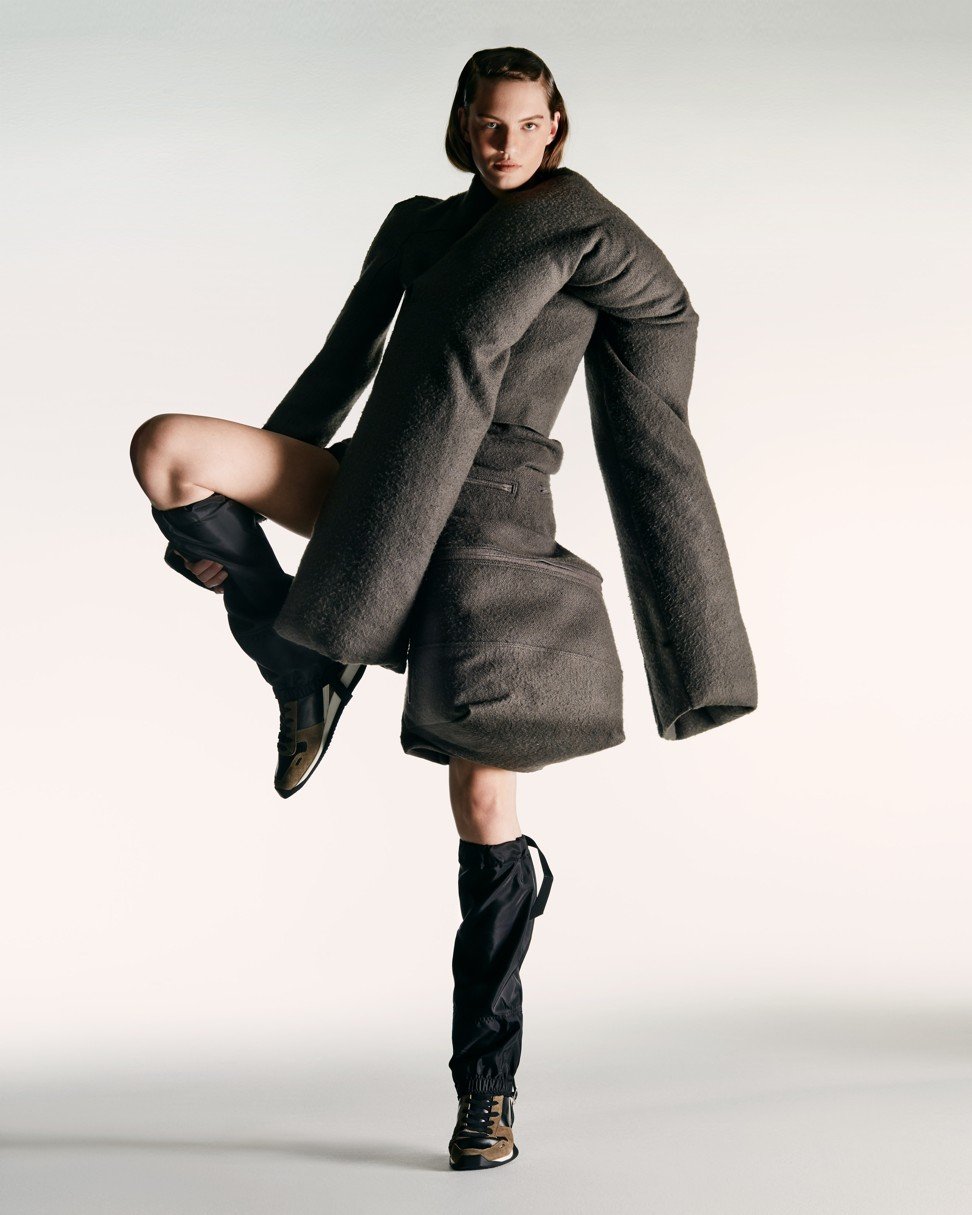 Cropped jacket with tube-shape detail (HK$30,994), tunic (HK$7,852), boxers (HK$7,990), cargo chap (HK$13,300) and runner shoes (HK$5,985), all by Rick Owens. High gaiters (HK$353) by Outdoor Research.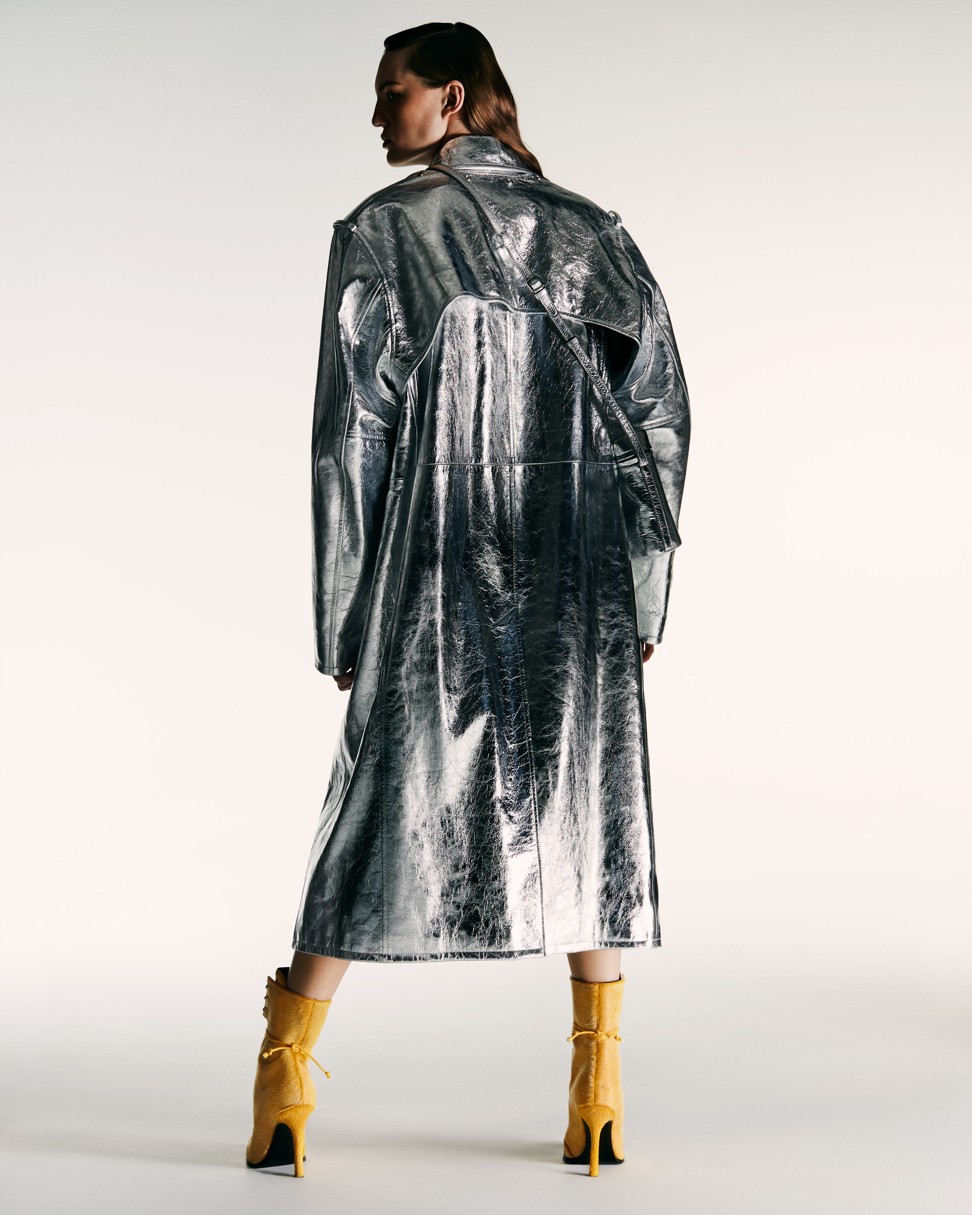 Leather biker coat, crossbody bag and pony boots, all by Calvin Klein 205W39NYC.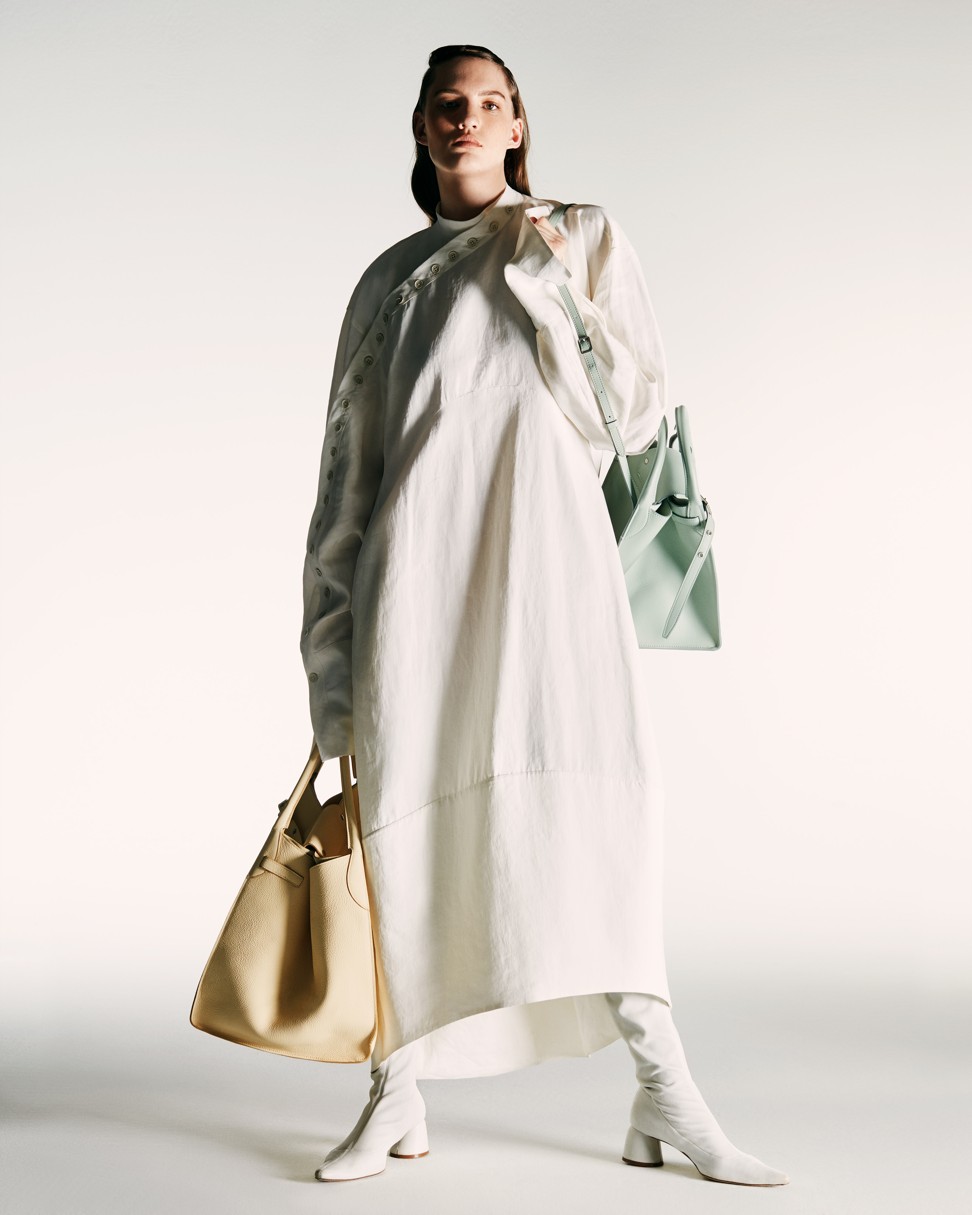 Dress by Jil Sander (inquiries: 2113 5288). Almond calfskin bag (HK$24,000) and cream calfskin bag (HK$30,500), both by Céline. Over-the-knee boots (HK$11,515) by Ellery.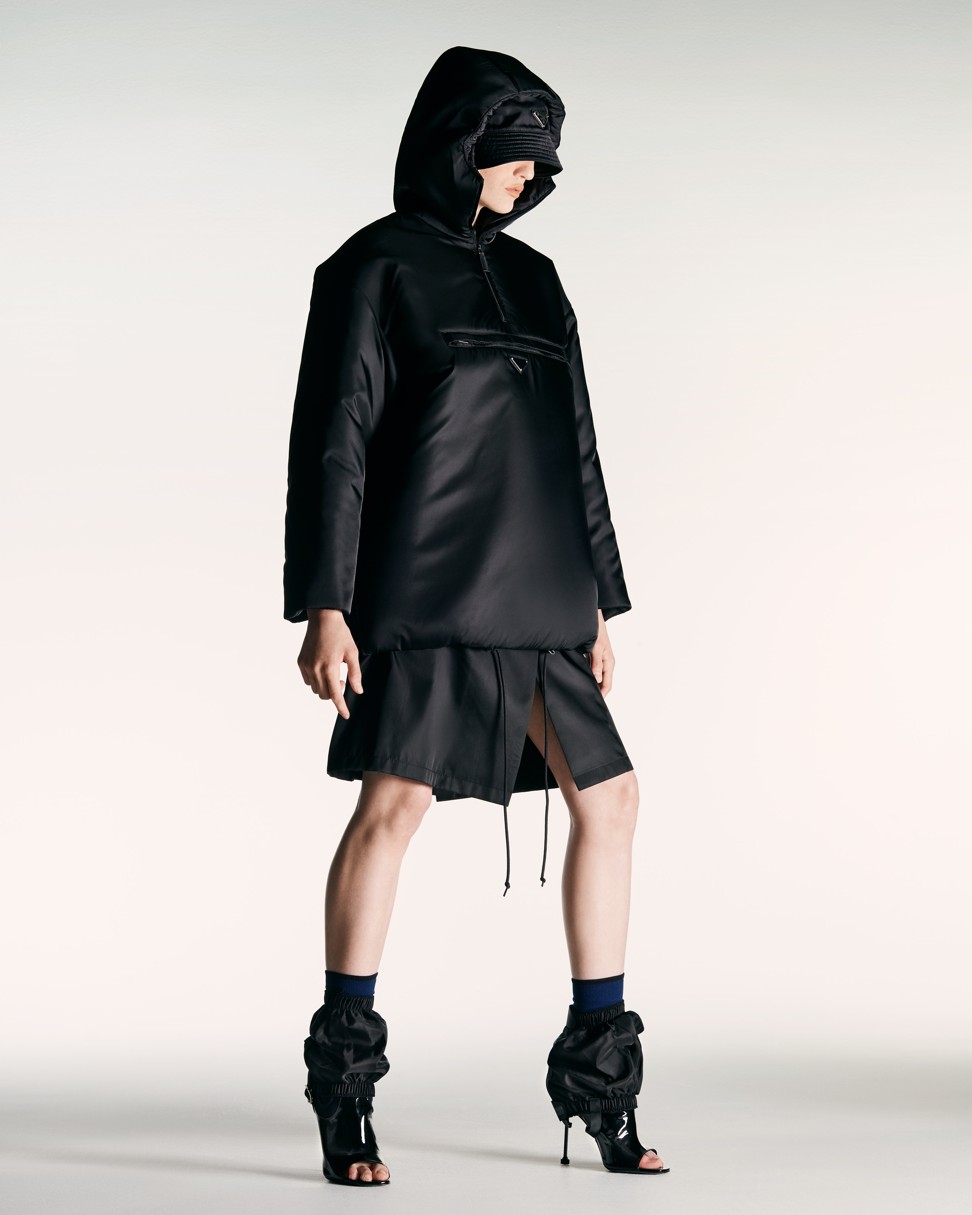 Hooded pullover (HK$14,850), bucket hat (HK$2,400), skirt (HK$8,200), socks (HK$1,350) and shoes (HK$9,700), all by Prada. Gaiters (HK$267) by Rei Co-op.
Photography Conan Thai
Styling Raul Guerrero
Hair Kazuto Shimomura
Make-up Mark De Los Reyes
Fashion assistants Sarah Perillo and Desiree Gonzalez
Photo assistant Bryan Liston
Model Izzy Wild at the Industry Model mgmt