I love handbags and I'm in a position to be buying designer ones that cost HK$10k! What can a non-millionaire woman wear and still get some fashion respect?
Bag it Up, Mid-Levels
The Dictator rules: HK$10,000? Who are you kidding? If you are hankering after a current-season bag from a major fashion house, you'll need HK$20,000, maybe even HK$50,000. And we're not even talking about iconic bags such as the Hermès Birkin. (Hundreds of thousands depending on the vintage and type of leather.) If you could get off the waiting list, that is. Lucky for you, the "it" bag is a thing of the past. Sort of.
Now, you'll get major fashion cred for carrying a brand known to few, offering fabulously designed bags for about HK$3,000 to no higher than HK$8,000. Wandler is the epitome of this new category. Founded last year by Elza Wandler, the Amsterdam-based brand has quickly become a favourite thanks to the unexpected shapes and colour range of its Italian handmade bags. Start with the trapeze-shaped Hortensia, available in mini to big sizes (HK$6,300 and up; Lane Crawford).
You should also consider bags by the now well-known New York label Mansur Gavriel (HK$3,900 and up), which was founded by Rachel Mansur and Floriana Gavriel in 2012. London's Danse Lente, by Youngwon Kim, is another amazing discovery you could try to claim. Start with the deceptively simple, geometric Phoebe shoulder bag in mixed leathers (HK$2,458 and up; Net-a-Porter). Sharing the geometric aesthetic and colourful leathers of bags of this ilk is Nico Giani, by Tuscan designer Niccolò Giannini, who also has an eye for 1950s and 60s vintage (HK$2,627 and up). Still haven't found the one? Try Polène, Sézane, Linjer and Building Block.
---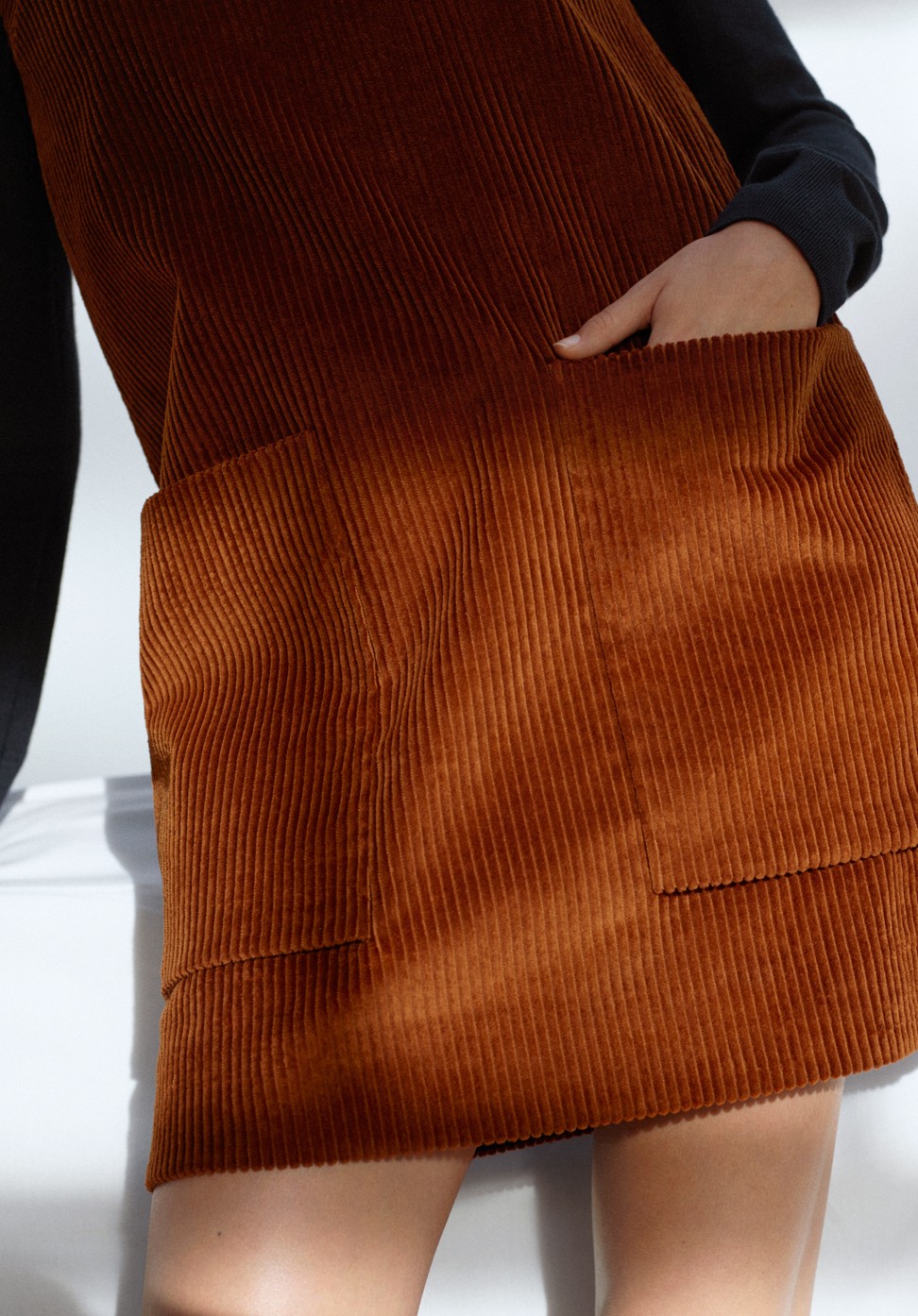 I'm excited to introduce corduroy back into my wardrobe, but I'm not sure what to buy without having the 70s call to ask for their clothes back!
Pull the Cord, North Point
The Dictator: How droll. Actually, it's the goal of quite a few fashion insiders to perfectly channel that corduroy look of the 1970s. It was made beautiful by women such as British singer Jane Birkin, who, let's face it, would have looked good in a brown paper bag.
For a head-to-toe corduroy look, first and foremost, there is the jacket-and-trousers combination. Rosie Assoulin takes it up a notch with her bright blue blazer (HK$9,231; Net-a-Porter) and trousers (HK$7,394), which flare dramatically from the knees out. Stella McCartney's Robin jacket (HK$9,700) is cropped, double-breasted and comes in a dark blue cotton corduroy; pair it with the pleated, relaxed-fit, Tina trousers (HK$7,500). Frame Denim has done it, too. Try its black, navy or green jacket in fine variegated corduroy that looks like pinstripes (HK$4,642) with slim- or wide-leg trousers (HK$2,490 to HK$3,587).
Affordable brand & Other Stories has nailed it with its corduroy blazer in rust or black (HK$920) matched with kick flare corduroy trousers (HK$506) or one of its mini to midi skirts in the same fabric. Alternatively, opt for the double-breasted corduroy blazer in navy or pink (HK$879), which can be worn with cropped wide corduroy trousers (HK$610). Theory changes things up a bit with a teal corduroy cinched trench (HK$4,667) and corduroy blend leggings in the same colour (HK$2,000). You could also try Sies Marjan, Ulla Johnson and Saint Laurent. What you should not try is some sort of 70s patois. Not groovy.