Why did you specialise in eyewear? "I've always loved sunglasses and have been collecting them since I was young. For me, it was about pursuing a passion. Eyewear is the only fashion accessory that both reveals and conceals at the same time, which means it's fun to play with.
"When I launched, in 2013, there were few brands that specialised in creative eyewear. Today the whole game has changed, with luxury and even small brands offering well-made glasses at competitive prices. Eyewear itself has gone from functional to becoming a fashion statement."
What makes your brand different? "Since the begin­ning, we have tried to think outside the box. This has meant coming up with fun concepts such as our magnetic system, which allows the wearer to play around with their look. Our earliest design was a pair of cat glasses with detachable magnetic ears."
What inspires your designs? "My dreams! I dream about all these characters that don't exist in the real world. Then I take these crazy ideas and try to interpret them in a way that's functional yet different. This has led to styles with unicorn horns and vampire fangs. Our latest design features a magnetic ridge across the top of the frame, to which you can attach any letter of the alphabet and a hashtag."
What are the challenges of being a Hong Kong brand? "We were lucky as we were picked up a few months after we launched, by Colette [in Paris], which was my happiest day ever. Back then, I felt I needed to go back to the United States to launch the brand because it was the only way people would respect us in Asia. Today, things have changed. Thanks to social media, everything and everyone is being drawn closer, which means there are no more boundaries. Where you are based doesn't matter any more as long as you have a great product."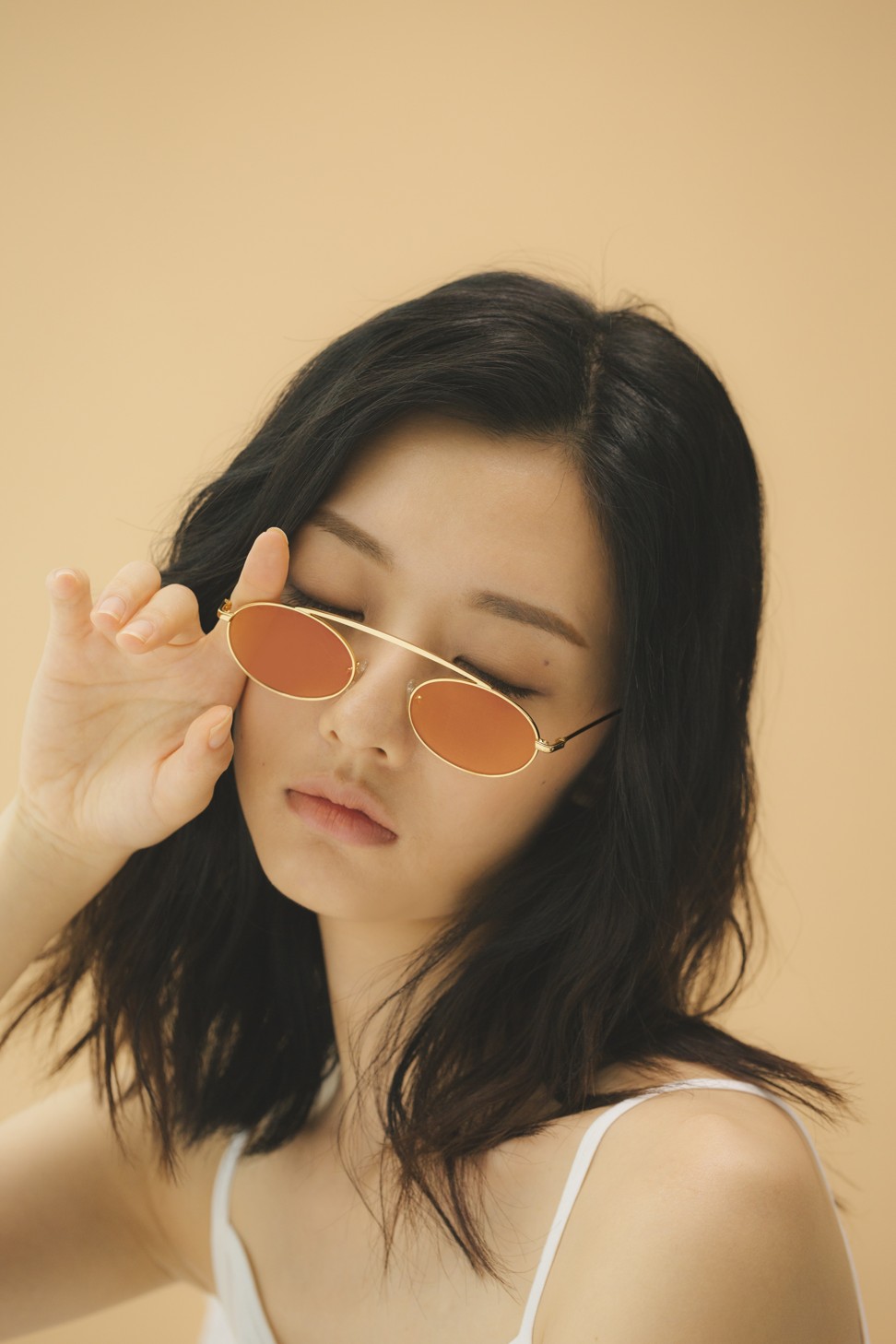 What eyewear trends are you most excited about? "People are talking about such things as augmented-reality glasses but I want to keep the line relatively classic while working around our signature magnetic strip.
"In the past two years, 1990s micro baby glasses have come back, so we've included a few styles in our recent collection. I've also noticed a lot of accessories are popping up, including eyewear chains. We are also seeing sporty trends like the Oakley styles. Eyewear is closer to catwalk trends than ever before."
What next? "Two years ago we did an interesting collaboration with an artist in Los Angeles, who made sunglasses out of ceramics. I loved the fact that it wasn't just commercial and that we were exploring the idea of glasses as wearable art. I want to do more of this!"