This week we're going to look at watches in movies, primarily as a back door way of focusing on the acting talents of one Tom Hardy. You see, Tom has a film out at the moment called Venom , which, on the face of it, is quite ridiculous even for a comic book movie.
Panned by the critics, it is, however, brilliant. No, seriously. It is so silly it's worth watching and that's all down to Mr Hardy. It's almost like he's in a different movie, a rom­com if you will, from the rest of the cast, and at one point he even makes out with himself. Comedy genius.
There is a link to watches here and for once it's relevant, in that Hardy is wearing a Bremont in the film, and insisted on doing so, and not for product placement reasons, apparently. Being the "method" sort of actor, Hardy felt that his character, a young scruffy tech journalist with a patchy employment record, would wear a Bremont.
Ordinarily I would cry cynicism, but Hardy is so eccentric a person I'm totally willing to believe he went that far into his research. The piece Hardy wears is the U-2/51-JET, a brooding black-case, black-dial and black-strap number inspired by aviation watches from the 1940s and 50s, which suggests Hardy liked all the black, but the timepiece is certainly a looker, with its distinctive blue hands and generous luminescence on the numerals.
Features wise, it only has a date window; the 43mm case comes in hardened steel and houses a modified BE-36AE movement with 38 hours of power reserve. The watch is priced at HK$38,950.
From Hardy we move on to another British actor, one who isn't half as interesting as his name – Benedict Cumberbatch. Despite his impressive thespian credentials, his stint as Sherlock and that recent turn as Patrick Melrose, Cumberbatch is most famous for playing Doctor Strange in the Marvel cinematic universe.
In the film's 2016 debut, the Jaeger-LeCoultre Master Ultra-Thin Perpetual Calendar plays a rather large role – that is, it's part of the story. The watch itself is a beautiful dress watch that fits perfectly with the Lamborghini-driving character of Dr Stephen Strange.
As the name suggests, the watch is an engineering marvel, featuring not only an ultra-thin mechanism but also the vaunted perpetual calendar function (day, date, month and year) and a moonphase indicator.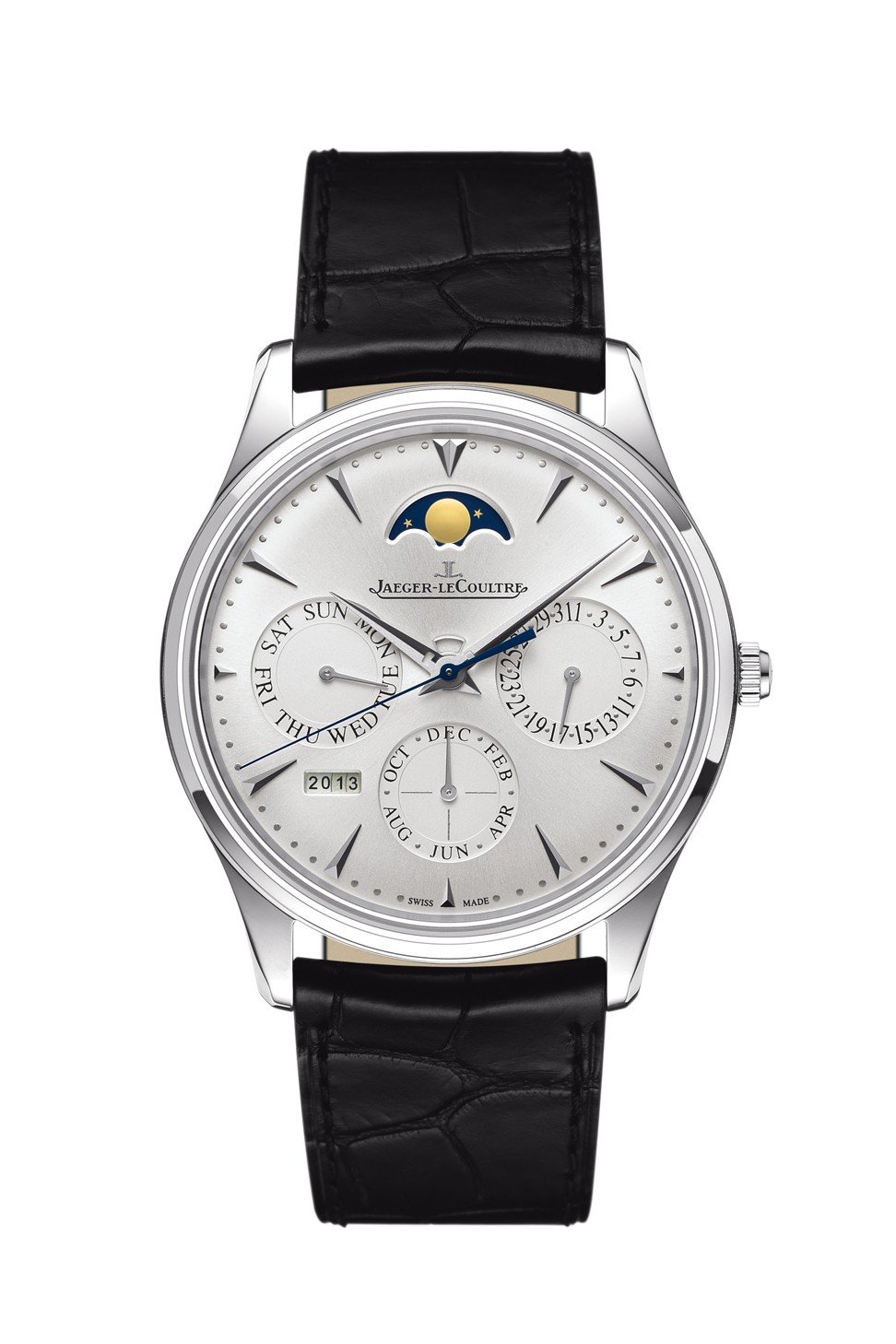 The stainless-steel case measures 39mm and 9.2mm in thick­ness and inside is an in-house 868/1 move­ment. A high-end timepiece commands a high-end price tag and despite its steel case the watch will set you back HK$257,000.
An honour­able mention goes to Li Bingbing's massive watch in The Meg. In a film stuffed to the gills with huge sharks and dive watches (I spotted an IWC and a Seiko in there), Li's Carl F. Bucherer Patravi ScubaTec (US$9,800) stands out, mainly because it is sized at 44.6mm and she lacks of the wristy fortitude of Jason Statham. The watch is so big it deserved a mention in the credits.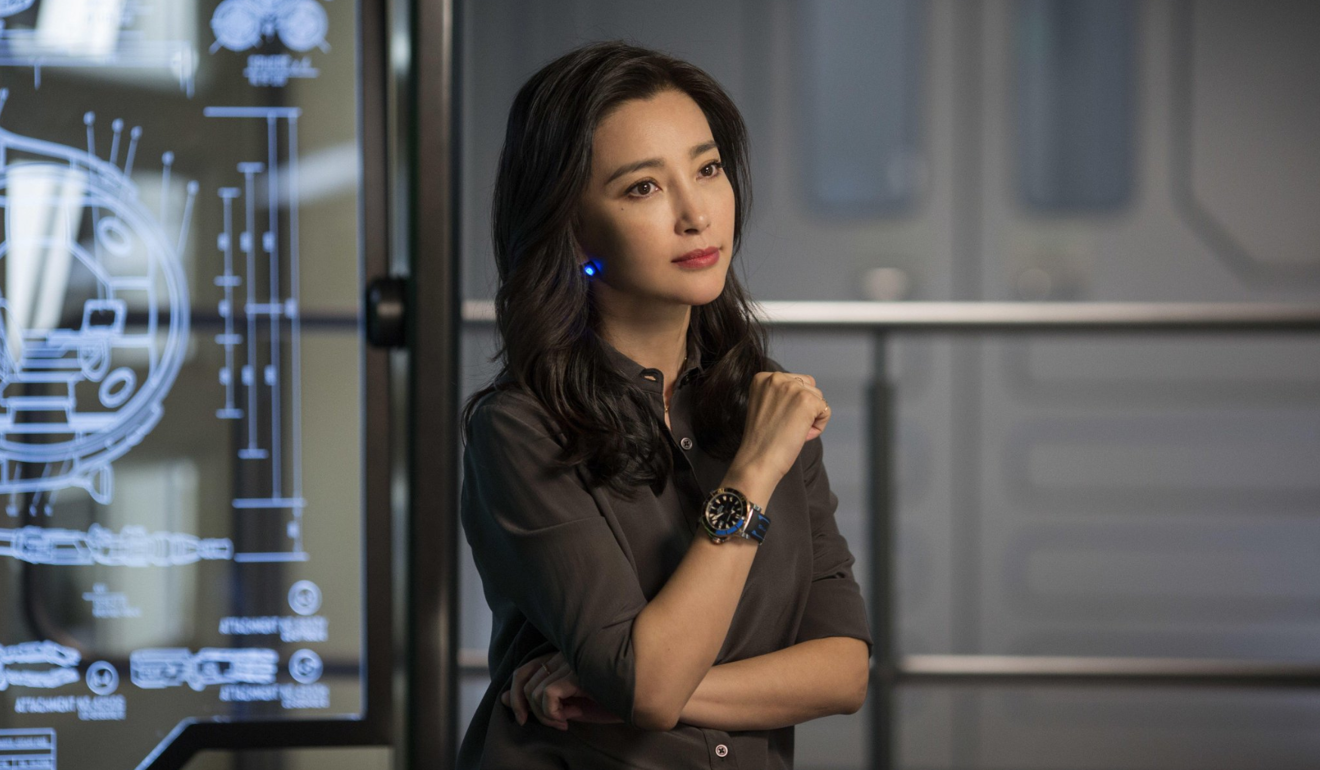 Lastly, we have the Omega love fest that is Ryan Gosling's awards contender, First Man. This simply brilliant film about the first lunar landing has been a magnet for watch nerds because of the number of Omega's in it (three wristwatches and one stopwatch appear on screen, in case you're interested).
The centre­piece, in a horological sense, of course, is the famed "Moonwatch", the Speedmaster ST 105.012, worn by the crew of Apollo 11. There's no point in pretending otherwise, I absolutely love the Speedmaster line and the Moonwatch is one of the greatest timepieces ever made.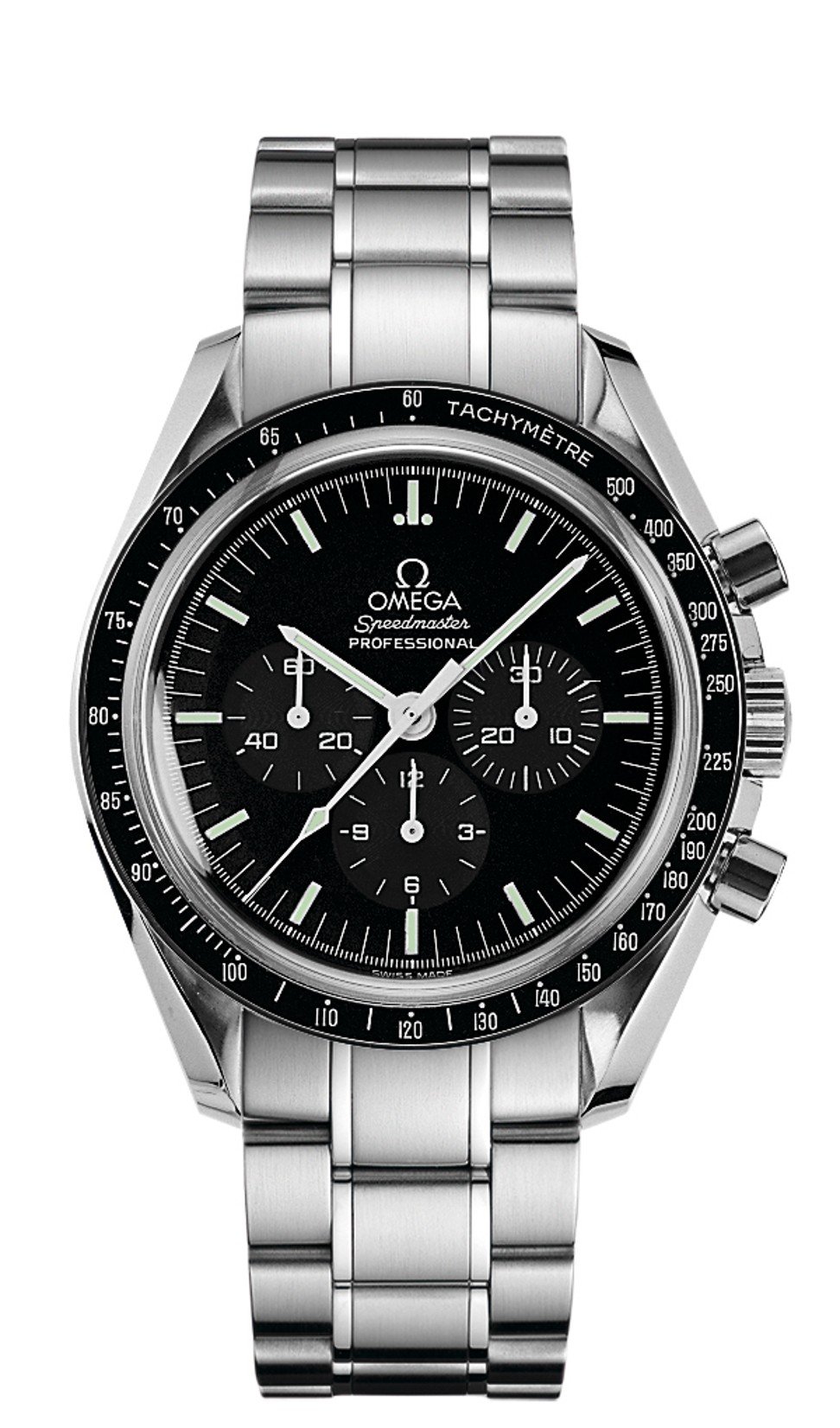 You can't buy the original, unless you have stacks of money, but the modern iteration, the Moonwatch Professional Chronograph, is a gem and features a 42mm steel case and bracelet, that famous black dial face with the three chrono­graph sub-dials, the tachymeter scale on the bezel that probably only astronauts ever used and the legendary calibre 1861 movement. Even if you buy it new, it's a piece of history. This watch is priced at HK$39,000.