Help! I've been invited to my first winter wedding. I usually wear a pretty flowery dress to such things and I have no idea what to wear in the cold. Also, I like to find something colourful so I don't have to worry about buying shoes, bag and hat to match. Now what?
Out in the Cold, Sheung Wan
The Dictator rules: Good point. Because floral fabrics wither and die with their real plant counter­parts, don't they? Oh. Wait a minute. They don't. Stop being so silly and find yourself a winter floral dress.
Let's focus on long-sleeved dresses, even though you'll probably be so warmed indoors by the heating, alcohol and excitement/social anxiety of the wedding that you'll wish you went sleeveless. Appropri­ate hem length is, sadly, no longer heeded and you could get away with a mini dress and tights, but please do explore the joy and glamour of a sweeping maxi dress. It's the right thing to do.
Needle & Thread is an easy first choice, with designs so bridal, you might risk being mistaken for a member of the bridal party. Take the risk with one of its ethereal tulle gowns (HK$4,200; Lane Crawford). Do you know the Parisian label Ba&sh? You should. Every season, it puts out fantastic floral dresses, including the long-sleeved Joie with a gold-flecked, floral print (HK$5,880; Times Square, Causeway Bay; or free shipping at www.ba-sh.com.
London brand Paisie should be on your list, too. It does pretty floral, maxi wrap dresses in yellow or navy, among other things (HK$1,075; www.wolfandbadger.com). At the high end, you'll find gorgeous examples by Erdem, Etro, Dolce & Gabbana and Leonard. But you don't sound like that kind of customer – yet.
---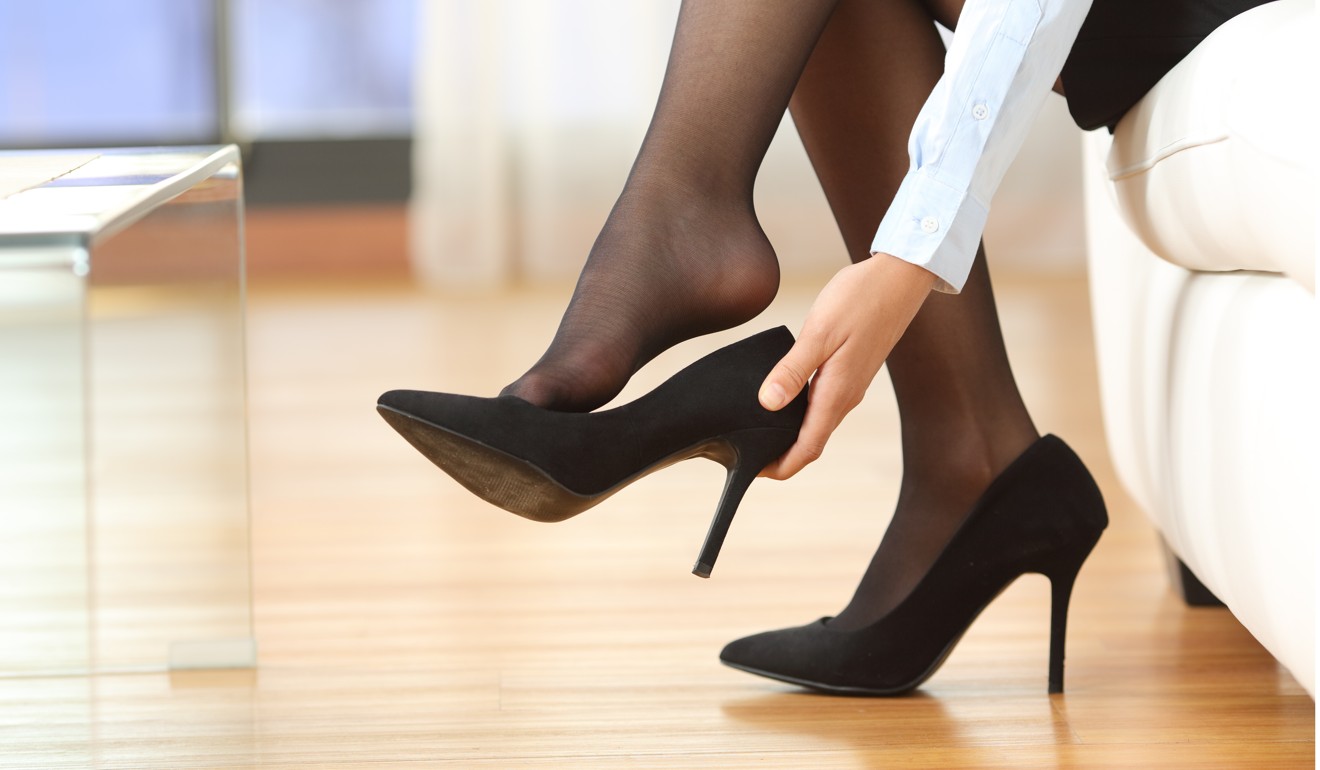 It's finally that time of year when I can face wearing stockings again! I'm now reminded, though, of how annoying it is to walk around with your foot slipping about inside your shoe. Do you have any good hacks for this?
Giving the Slip, Central
The Dictator: What is this, the 1800s? Well, have I news for you. You don't have to wear hosiery at all. In case you didn't know, women have also been emancipated from the tyranny of corsets and even bras for quite some time. (Although we would encourage you to harness those mammary glands anyway. They just look better.) Some women like the shaping or warming effects of stockings and tights, so who are we to judge?
You can continue to wear your favourite brands of who-are-you-kidding "flesh" tone stockings by inserting a foot pad inside the shoe. Purpose-built ones are sold by that clever company Foot Petals. Try its slip stoppers (HK$75 to HK$245; Harvey Nichols). Or you could do as the royals do, and wear stockings with non-slip grips on the soles. Google "Kate Middleton stockings", and you'll learn that she wears Barely There Non-Slip Tights from John Lewis (HK$50). They come in nude, natural tan or black seven denier with special grips on the soles. Calzedonia has 15 denier non-slip tights in nude or black with clear gel dots under the feet (HK$169).
We didn't see Marks & Spencer's Autograph collec­tion 5 Denier Bare Invisible Sheers with slip-resist soles in-store, but you can find them on its website in natural tan or suntan (HK$99). Who knew so many companies made such a thing? Well, here's one more. Rising Star makes a two-pack of its 6D Non-Slip Sole Luxury Velvet Pantyhose (HK$151; www. zalora.com.hk).