I start the work day looking crisp and tucked in but quickly become dishevelled. My biggest issue is with blouses riding up and becoming untucked. What's my problem? Do I need different, longer or bigger shirts?
Coming Undone, Central
The Dictator rules: Oh, the fun I could have with you. If I were to let the top Google search results fix the problem, you'd find yourself in the most hilarious contraptions. Take, for example, the Tukz (HK$353; tukz.com), a variation on Spanx in black or white, fashioned with four clips called shirt garters. There are some astounding solutions on offer for women and men out there, mostly involving modified garters or underwear. The Tuck-N-Stay belt (HK$156; beltaway.com) takes a simpler approach, with a single belt worn over your shirt but under your waistband. Is it too simple to suggest you tuck your shirt into your undies? Let's get serious.
Bodysuit tops are about to change your life. From high fashion to high street, designers are revisiting the blouse bodysuit. We love Jil Sander's cream high-neck bodysuit (HK$7,917; Net-a-Porter). The crossover, wrap-effect style is having a moment, beautifully expressed in Caroline Constas' wine-red bodysuit with thong bottom (HK$3,335; Net-a-Porter). British royal favourite Tuxe sells 30 types of bodysuit top (HK$666 to HK$1,723; tuxebodywear.com).
We've been working under the assumption that you want long sleeves. However, that is not all there is. Pinko has a cap-sleeved bodysuit with a tie at the neck (HK$1,958; farfetch.com). Zara offers bodysuit blouses in solid colours, animal prints, polka dots and foulard prints (HK$199 to HK$359). There's also an extensive selection at H&M, from basics to glitter and velvet (HK$149 to HK$399).
---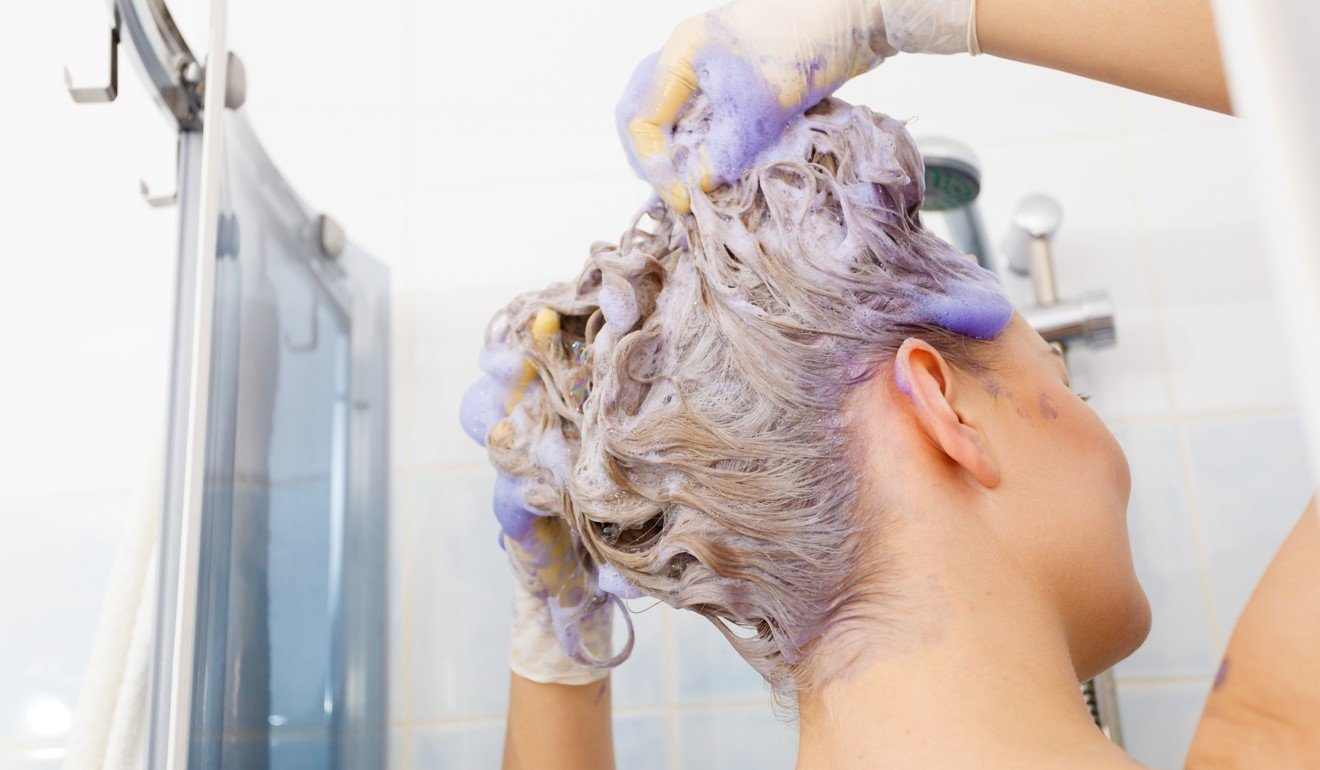 A woman I met at a party went on and on about how I should get a purple shampoo. I was a bit embarrassed to talk about it in front of my date, but can you tell me more? I just had my "natural" blond redone, so not sure I want to be adding purple to it!
Purple Daze, Stanley
The Dictator: Oh, my dear blonde reader, that woman could not care less about your hair! She was vying for your date, using a pathetic, and hopefully unsuccessful, ploy, believing that putting the spotlight on your faux locks might redirect your man towards her. She may have been insulting your hair as fake, but she did have some facts right. A tiny amount of purple transferred onto blonde hair will coun­ter­act any undesirable brassy tones.
Beauty brand Rahua has the purply Color Full shampoo (HK$290; Joyce Beauty), made with a plant-derived colour complex plus Amazonian oils and minerals, which promises to be colour-preserving, hydrating and strengthening.
Philip B makes the Icelandic Blonde Shampoo (HK$420; lanecrawford.com), which it claims can correct tone, eliminate brassiness and brighten hair. OGX products, which you can find in any ParknShop, Sasa or pharmacy, include a Lavender Luminescent Platinum Shampoo (HK$43 and up) that promises to remove brassi­ness while hydrating with lavender oil and camomile extract.
Lush's Daddy-O purple shampoo (HK$100 per 100 grams) is composed of violet leaf, lemon, organic lime juice, toothed wrack seaweed, fine sea salt and extra-virgin coconut oil. Together, the ingredients are said to revive silver and blonde tones. You can even follow up with its Sugar Daddy-O solid conditioner (HK$110 per 100 grams).