Hell's bells! If you didn't already know it, we're fully into movie awards season. Actually, the "for your consideration" campaigning started months ago – Lady Gaga has been gunning hard for that best actress Oscar since the cloying, mawkish A Star is Born came out. Now I've got nothing against Gaga – indeed, I quite liked Poker Face when I was a young lad – but if there's any justice in the world (and we all know there isn't) then Olivia Colman should win the top actress prize.
Not only is Colman brilliant as Queen Anne in The Favourite, it would be a just reward for being brilliant in lots of other things, in particular Peep Show, which to my mind is where Western comedy peaked. Feel free to write in and disagree with me, I probably won't read the messages. All comments are closed.
Right, shall we talk about watches now? This week, we're going to look at women's jewellery watches fit enough for Queen Anne herself. Actually, the reason I wanted to focus on jewellery watches was down to seeing this dazzling piece from London-based jeweller Backes & Strauss, the Piccadilly Renaissance Ballerina Rainbow.
I'll confess, I'm not a big jewellery watch person. I can appreciate the craft and the aesthetic merit, of course, but I'm not totally au fait with all the cuts and clarity jargon involved. Leaving aside my ignorance, even I can see this is just an incredible timepiece to look at and more so when you consider how it was put together. The watch, a cool £140,000 (US$177,000), comes with a 33mm white-gold case that's been set with, wait for it, 1,301 gem­stones for a total of 18.95 carats. Of those gemstones, 233 are white diamonds and 1,068 are multicoloured sapphires. I've just listed a lot of numbers there, but they don't really do justice to the craftsmanship and wow factor of this watch.
Features are not really what this watch is about, but Backes & Strauss has eschewed the quartz movement you find in typical jewellery pieces and put in a pretty standard mechanical one. Jewellery watches can rarely be elevated to art pieces – after all, many brands take an existing design and just slap on a few diamonds here are there – but in this case, I'm willing to concede the point.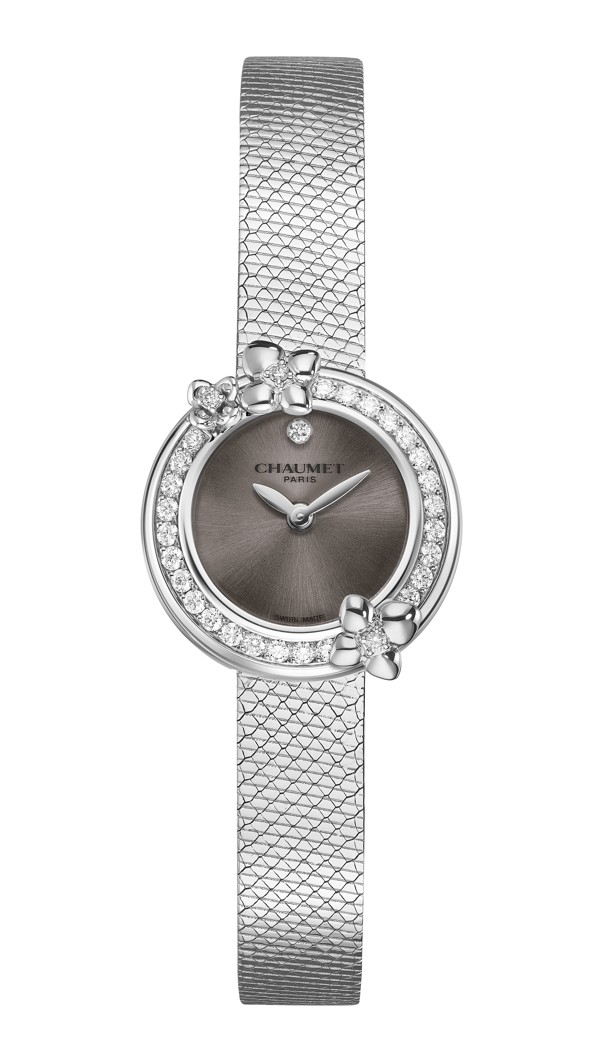 Anything after the Ballerina Rainbow is going to be a comedown, but sometimes less is more and that's the case with the Chaumet Hortensia Eden. A more classic and restrained jewellery timepiece, it is delicate on the wrist and easy on the eye. Coming in a 21.5mm white-gold case, the watch has a stainless-steel Milanese mesh bracelet, which works from a design per­spective and also, I imagine, keeps the price down, too.
The pictured watch features a taupe lacquer dial with a sunray finish, but there are plenty of variations if this isn't your thing. The watch has 27 brilliant-cut diamonds (0.4 carats) set into the dial, with the three stainless-steel flowers featuring a further three brilliant-cut diamonds (0.026 carats).
A beautifully rendered piece, the Hortensia Eden is priced at HK$42,100 (US$5,400).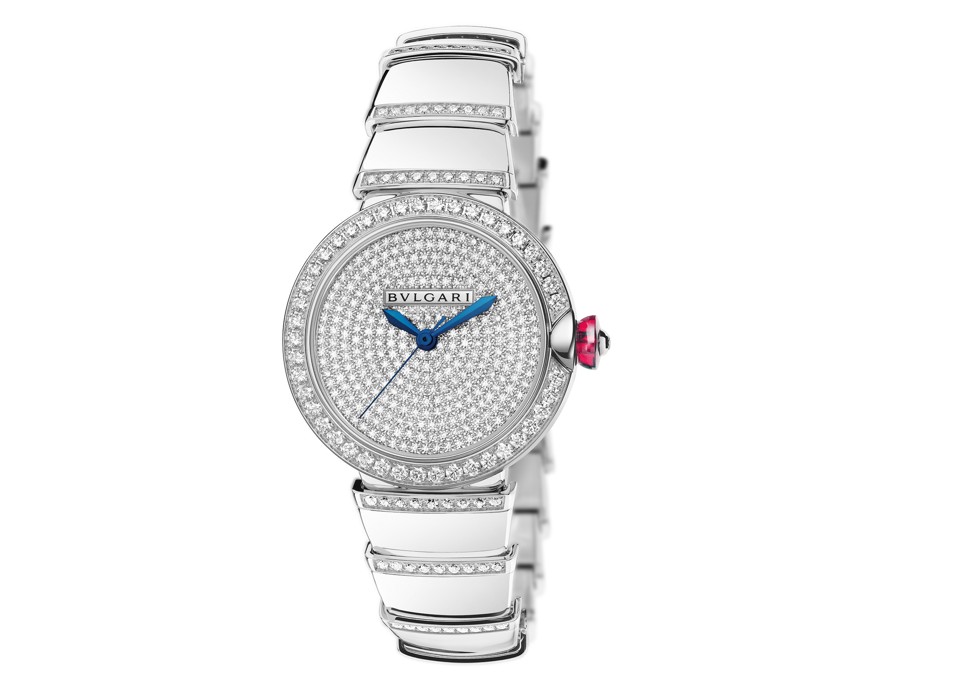 Finally, we have a Bulgari jewellery watch and, you know what? It's not a Serpenti! Yes, there's more to Bulgari's women's jewellery watches than the all-conquering Serpenti, namely the rather fetching Lucea. Sure, it's eye-catching and perhaps technically easier to make but sometimes a straightforward watch is an ideal platform on which to show off the gemstones, and that's the case here.
This iteration features a 33mm white-gold case (which, like the Backes & Strauss, houses a superfluous automatic movement) and diamonds, diamonds and more diamonds on the full pavé face and between the links of the bracelet. I don't have the exact number of rocks on this watch – Bulgari, strangely, did not furnish me with that info – but there's a lot and there's also a rather lovely cabochon-cut pink diamond on the crown.
The bejewelled Bulgari Lucea is priced at HK$465,000.