You were born and raised in Kore a. How did you end up studying fashion in Paris? "When I turned 19, I had to make a decision about my future. One of my happiest moments as a child was when I was designing clothes for my dolls. I chose to study in Paris because it is the capital of fashion.
"I ended up working at [Paris-based fashion house] Balenciaga, where I learned not only tech­niques but more about the importance of passion and infusing it into everything you create. That to me is the true essence of artisanship."
The fashion market in South Korea is booming. Why did you not launch your label there? "The trend in Korea right now is for contemporary brands, and what I do is the opposite. If you look at ancient Korean culture, we have this history of couture. In fact, many women would make their own garments at home, by hand.
"I also wanted to draw on my family's heritage. We come from an area called Gimhae, which was a source for gold. During the Middle Ages, my family were gold crown makers, so my heritage is strongly linked to decorative arts and craftsmanship. Being a Korean based in Paris gives me a different point of view from other designers as well."
As a Korean designer, is it important to align yourself and your brand with the world of K-Pop? "I love K-pop, it's powerful – but it will take a bit of time for me to connect it with what I do. I have had many requests from K-pop stars wanting to wear my designs, but I am against giving anything away for free. We don't do massive production. I want to work with those who understand that what we do is unique and rare, and that they feel special when they wear it."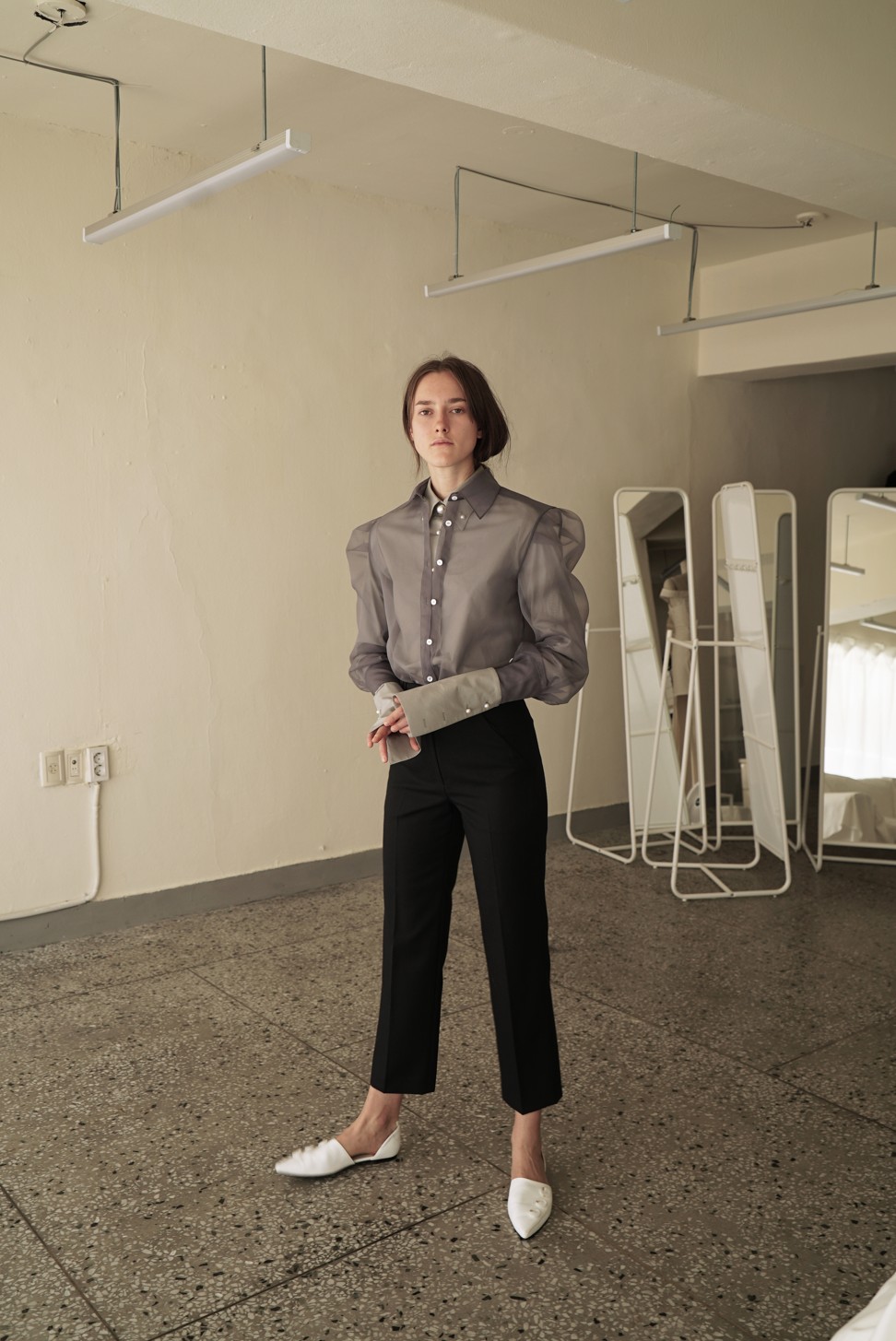 What influences your aesthetic? "My work combines influences from both my Parisian and Asian roots. For me, the silhouette and fabric is always changing and I try to be playful, unique but still elegant. I want to make a woman appear sexier but in an elegant way."
Describe your latest collection. "The current resort collection includes the Venus series, which features men's shirts with feminine details, such as big pearl buttons. The shapes can change completely thanks to styling tricks. Another series, called Guifei, has been super popular on Instagram and that is made from organza fabric. It's a play on layering and transparency – I love how the fabric absorbs the spirit of the wearer."
Available at Harvey Nichols in Hong Kong