Designers Laura Kim and Fernando Garcia of New York-based brand Monse on how fashion can survive Covid-19
Fashion
The duo behind experimental label Monse met while working at Oscar de la Renta, where the pair are now creative directors
They discuss their power as a pair, how they have adapted during the pandemic and the future of the fashion industry
It's smack bang in the middle of what should be New York Fashion Week when I find myself enjoying a leisurely Zoom call with Laura Kim and Fernando Garcia, founders of fashion label Monse and creative directors at Oscar de la Renta. Traditionally, fashion week is the most gruelling time of the year for designers, but, because of the Covid-19 pandemic, this is no longer the case.
"Some people would hate the fact that we are locked down and have to spend more time at home, but we are basically living in Laura's idea of euphoria," jokes Garcia, before Kim chimes in defensively.
"Hey, I do miss fashion week," she protests. "OK, I'll admit it – I am antisocial and love the fact I don't have to go anywhere. It also means I have more time to cook."
Kim's social media feed may feature more images of her artful food creations than fashion currently, but that does not mean either she or Garcia are in less demand.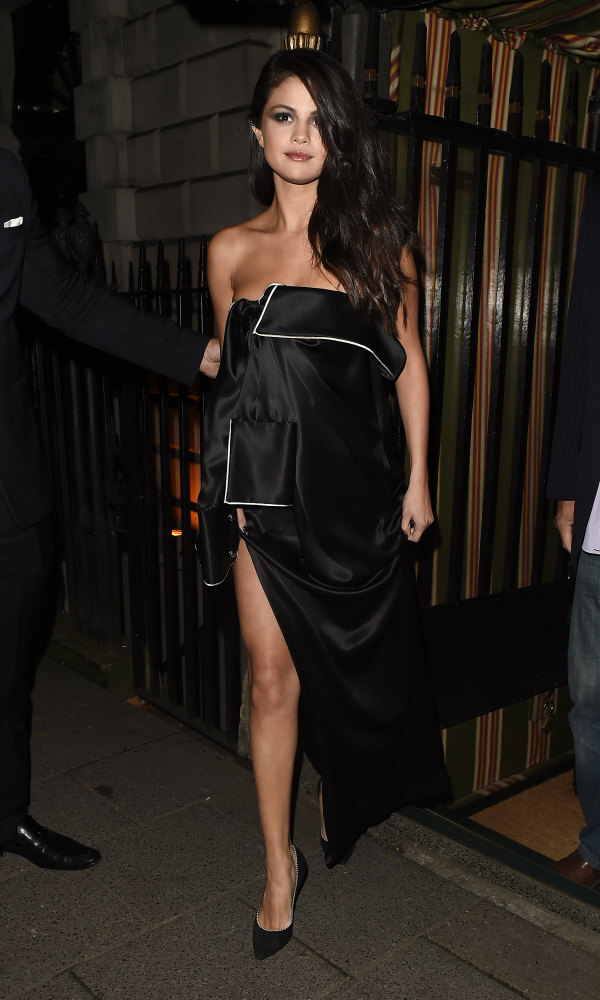 Since they launched Monse, in 2015, the brand has made headlines thanks to its fresh take on easy elegance – think deconstructed menswear-inspired shirting, asymmetrical cuts and sexy knitwear. Hailed by industry insiders as the "new Celine", it is a cult favourite with the fashion and celebrity set. Kerry Washington, Amal Clooney, Kate Hudson, Selena Gomez and Taylor Swift have all worn Monse.
"Laura is the sweetest and hardest working person out there," says influencer and friend Tina Leung. "She has an eye for creating and putting together beautiful yet effortless looks. She and Fernando didn't get where they are today by sheer luck. It was a combination of extremely hard work, perseverance and amazing talent."
Six years on and Instagram is still crammed with Monse or Monse-inspired items that cool girls have made part of their daily uniform. As the cherry on top of their success, Kim and Garcia also secured a gig as creative directors for Oscar de la Renta – a brand that brought them together when they worked there before founding Monse.
While fashion design duos are a dime a dozen – Dolce & Gabbana, Viktor & Rolf – not all are as well matched as Kim and Garcia. Kim was born in South Korea but moved to Canada when she was nine years old. Her maternal grandparents worked in textiles and she has fond memories of them cutting fabrics and sewing clothes for her.
She went on to study fashion design at the Pratt Institute, in Brooklyn, New York, even though her parents warned her the industry "wasn't glamorous and involved working in a factory". After an internship with Oscar de la Renta, she landed a full-time job with the Dominican-born, New York-based designer.
Creating my own line was always my goal. You can say I was the Monse girl even before I started working at Oscar

Laura Kim
Garcia did not have any familial ties to fashion, but fell in love with clothing by watching old films. He was expected to take over his father's hardware business in the Dominican Republic (where he was born and raised), but he managed to convince his parents that he needed to continue his studies.
He ended up at Notre Dame University, in Indiana, where he chose to major in architecture to please his family, and dabbled in fashion during his free time. After graduating he was confident enough to wangle an introduction to de la Renta, a fellow Dominican, through a personal contact.
"The first time I met Oscar I showed him my sketches and almost immediately he started talking to me about Laura. I was 20 years old and about to enter my dream job, so I had no clue why he was telling me about this random woman," says Garcia.
"Oscar always had this amazing sense of intuition, so I think he obviously knew something. Eventually he paired us together in his design studio and she became the yin to my yang. I was all about the fantastical and evening wear while Laura was more focused on practicality and what women wanted to wear every day."
Although their working styles were in sync, they did not share the same vision for their future.
"Creating my own line was always my goal," Kim recalls. "You can say I was the Monse girl even before I started working at Oscar. When I asked Fernando if he wanted to do something together, he refused – his [goal] was to be a creative director of an established house.
"I, on the other hand, didn't want to report to anyone. I also knew I was running out of time to figure out who we were as designers independently. If I waited any longer, I would miss that chance."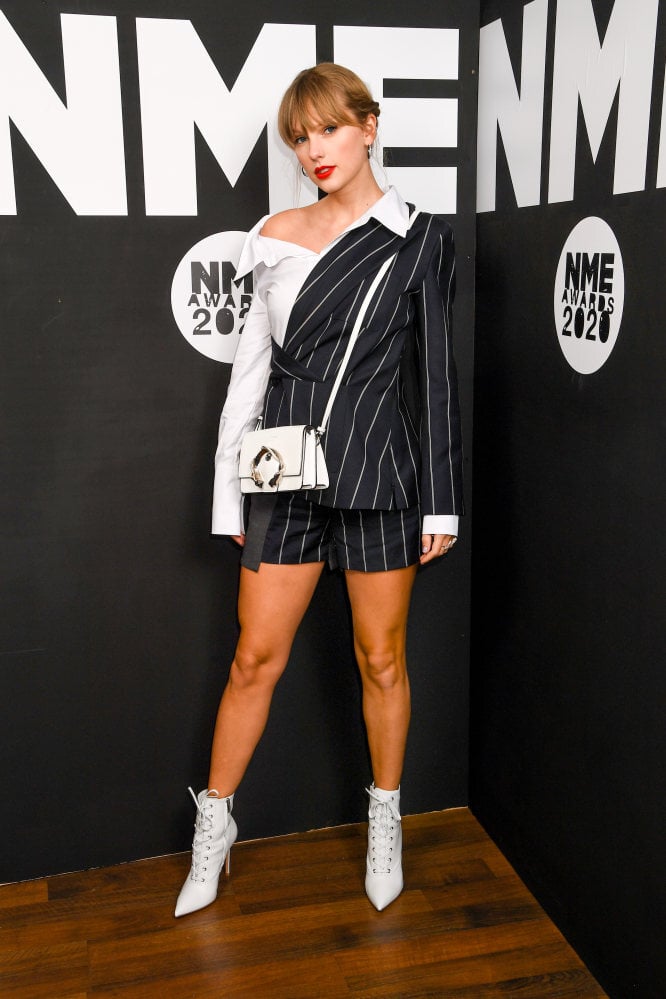 Fortunately, Garcia came round and they took a leap of faith and established Monse, naming the brand after Garcia's grandmother.
Many emerging brands struggle with building a network of suppliers, stockists and supporters, but Kim and Garcia say working at Oscar de la Renta gave them a real advantage.
"We met so many people at Oscar that supported us, which continued when we went out on our own," Garcia says. "For example, a few weeks before our first show I happened to see [former New York Times fashion critic] Cathy Horyn as she was walking by Eataly.
"I chased her down, told her we were launching our own line and we went for sushi. She's been one of our cheerleaders ever since. We also stalked [former] Net-a-Porter buyer Sarah Rutson on LinkedIn and they bought the collection immediately."
The brand is very much about New York City and is very much a melting pot of cultures, like us personally

Laura Kim
As Monse's profile began to rise, the duo's careers came full circle when they were given the opportunity to rejoin Oscar de la Renta as creative directors in 2016 (de la Renta died in 2014). The decision to take on the role was a no-brainer, they say.
"We consider ourselves fortunate because we can apply different sides of our brains to either label," Kim says. "At Monse we are deconstructing and experimenting, while at Oscar we have access to the most luxurious fabrics. I love that we can have two sides – in fact, I need both sides."
Garcia adds: "At the beginning, it was very daunting, and it took us time to find out who the Oscar girl was. It was only when we infused who we are as people, and what we see every day, into the brand that the buyers responded. It was also important that our clients knew what they could expect from each label – there is no need to muddy the waters."
Then the pandemic hit, turning everything on its head. Budgets were slashed, so even though they were creating four collections a year for Monse, the number of pieces was cut by at least 50 per cent.
They were also forced to get creative and delve into their leftover stock of cotton, shirting, khakis and suiting fabric, which they upcycled into a new collection. With the fate of fashion week hanging in the balance, they also decided to present their latest collection using a different format.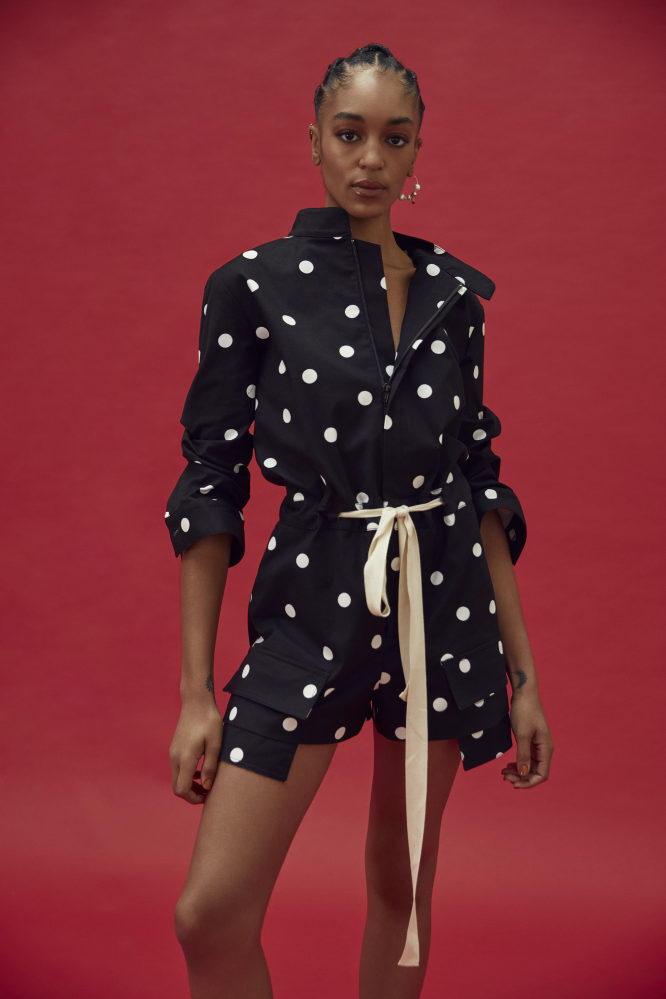 "We've been photographing the collections and showing them to buyers first. That way we are only producing items the buyers like. It streamlines the whole process and gives a consistent message to the press and customers.
"One lesson we learned from Oscar is that it is all about the power of the product. If you create a beautiful product, people don't care if it's necessary or expensive," says Garcia.
That is not to say they think fashion week should be done away with completely. In recent years, there have been mutterings about the relevance of New York Fashion Week, especially when compared with its glitzier counterparts in Paris and Milan. But Kim and Garcia are not ready to give up on it just yet.
"From the beginning, everything we create comes from a New York perspective – it's all we know," says Kim. "The brand is very much about New York City and is very much a melting pot of cultures, like us personally. I don't have any interest in moving to Europe and want to produce everything here."
While the jury is still out on fashion week, the duo says there are bigger issues that need to be tackled before the industry can recover. Top of Kim's list is discounting, which is unsustainable environmentally and emotionally, and also pushes designers to create more unnecessary products. They also acknowledge not all brands will survive the pandemic, but they remain hopeful for those that do.
"During the last recession, designers such as Alexander Wang and Phillip Lim flourished because they capitalised on a new concept that did not exist in the market back then," says Kim. "Surviving comes down to knowing what's needed in the market at that exact moment. That was what made Monse a success in the first place."