Fashion
Get more with myNEWS
A personalised news feed of stories that matter to you
Learn more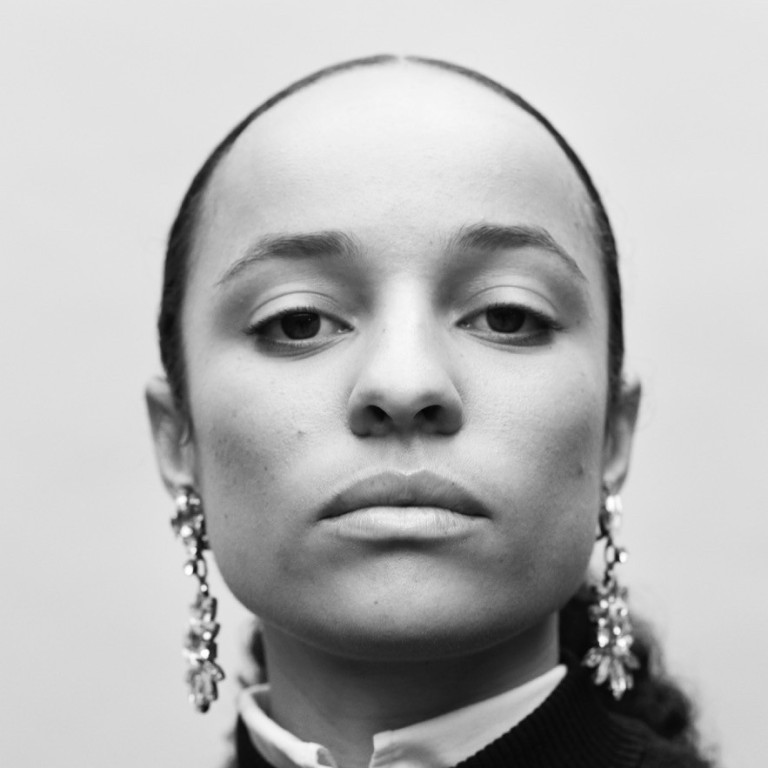 British designer worn by Meghan, mentored by LVMH: meet Grace Wales Bonner, maker of timeless tailored pieces and clothing for the 'new normal'
It was Delphine Arnault of Louis Vuitton who said the Londoner had 'great potential in womenswear', and Meghan Markle wore Wales Bonner to baby Archie's debut
Subtle and timeless are words used to describe her designs, and Wales Bonner says: 'Working with tailoring is like having a conversation with history'
There are a few words that seem to accompany every article about British fashion designer Grace Wales Bonner: quiet; thoughtful; understated.
Whether describing her outfits or her elocution, the consensus seems to be that Wales Bonner is a woman of composure, but on the day of our Zoom chat, she seems distracted.
Maybe it's because she is going on holiday the next day, or maybe it has to do with this
interminable pandemic
. Plus her patchy internet has reduced us to audio-only, which means there will be no rundown of what she is wearing and no observations about whether she is wearing make-up.
Not ideal for fashion's sake, but for someone who did not want her first name in the brand name because, as she has noted in the past, it is not about her, this arrangement might be her preferred scenario to explain how she is "the product of growing up in London and its multiculturalism".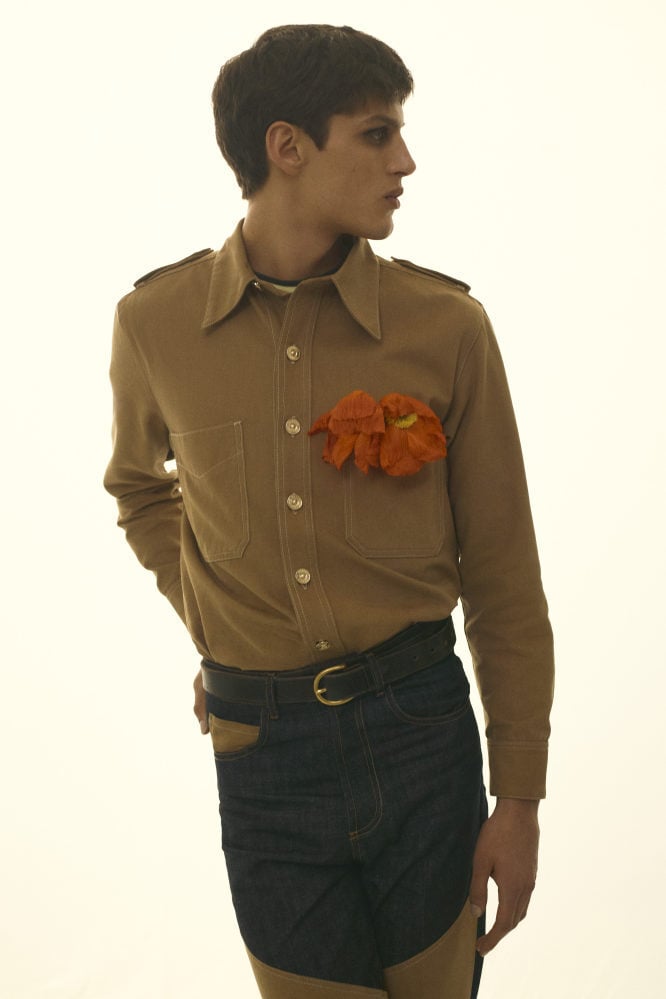 After her white English mother and Jamaican father separated, Wales Bonner spent much of her teens riding the bus between her mother's home in Dulwich and her father's in Stockwell, taking in a colourful cross-section of the British capital en route. The city's influence can be seen in such pieces as the Stockwell Dashiki shirt from her spring/summer 2021 Essence collection, which, like much of her oeuvre, explores the history of the African diaspora.
Book-smart and ambitious, she might have become a historian had she not been accepted by one of the world's top art schools to study fashion. "I wanted to either go to Saint Martins or do something else completely," she says. "Those were the two options, really."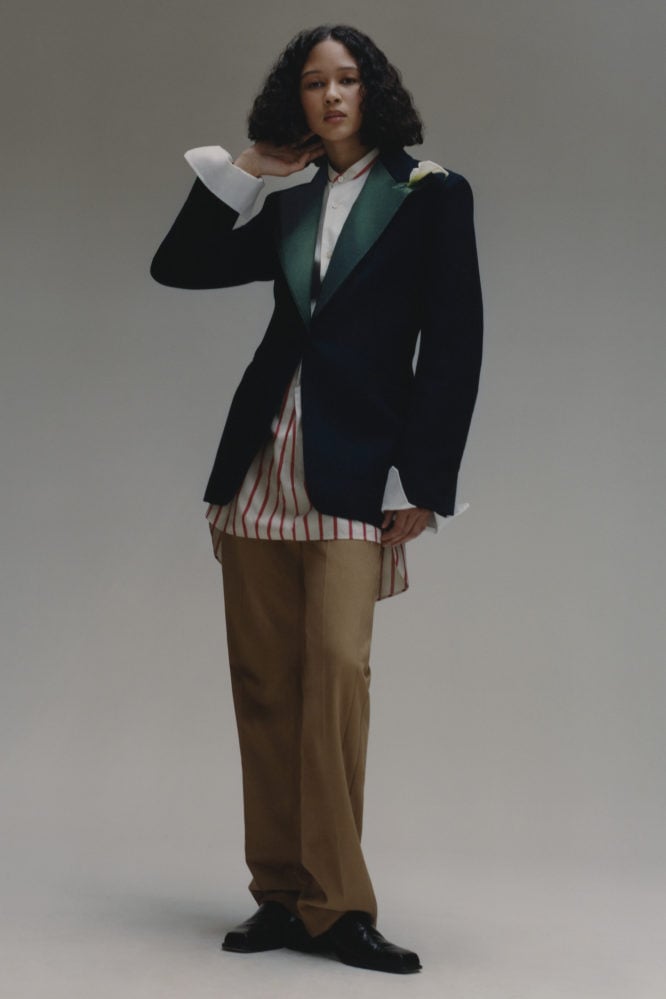 Inspired by the contemporary designers who were coming out of Central Saint Martins and illustrious alumni such as
Alexander McQueen
, Wales Bonner soon realised she did not necessarily need to narrow her interests and could adopt "a broader perspective to fashion and find a way to bring every­thing together somehow".
Which she did. To go alongside her graduate collection, Afrique, in 2014, Wales Bonner voluntarily produced a 10,000-word dissertation titled "Black on Black", which looked at the work of such artists as Charlie Parker, Jean-Michel Basquiat and Kerry James Marshall. The collection won her the L'Oréal Professionnel Talent Award while the dissertation earned her a personal commendation from the dean at Central Saint Martins.
After graduating, Wales Bonner launched her namesake menswear label in 2014 and was awarded Emerging Menswear Designer at the British Fashion Awards in 2015. The following year saw her scoop up the third annual LVMH Prize for Young Fashion Designers, judged by an all-star panel that included
Karl Lagerfeld
and Marc Jacobs, which netted Wales Bonner €300,000 (US$352,000) and a year's mentorship from the French luxury group's executives.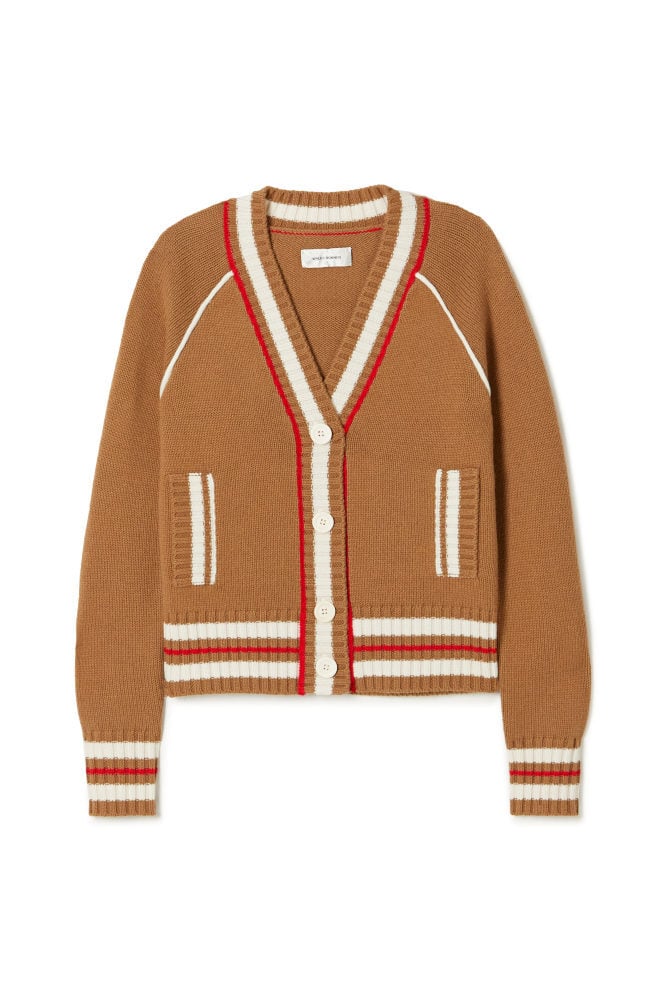 Delphine Arnault, executive vice-president of Louis Vuitton and the woman behind the LVMH Prize, told the press in 2016: "Grace Wales Bonner has a unique vision and point of view. And the work that she does on the tailoring is very interesting. The way she uses the embroidery, the cuts are perfect. But the jury also thinks that she has great potential in womenswear."
In fact, it did not seem to matter that Wales Bonner did not officially sell women's clothes. Women were buy­ing her pieces and luxury retailers were stocking them in their womenswear sections. Part of it had to do with zeitgeist, as more designers played with
unisex clothing
and blurred the line between menswear and womenswear. Does Wales Bonner think that in the future, we will look back on such binary terms as outdated?
It is clear that she does not deal in sound bites, nor does she indulge in pontification. Eventually, she says, "I guess I design in a specific way that is just really open to having people interpret those things. It's always inspiring to see how people imagine things and transform them in the way they wear them. So … yeah, I'm not sure. I guess it's a personal, individual choice to choose which clothing resonates."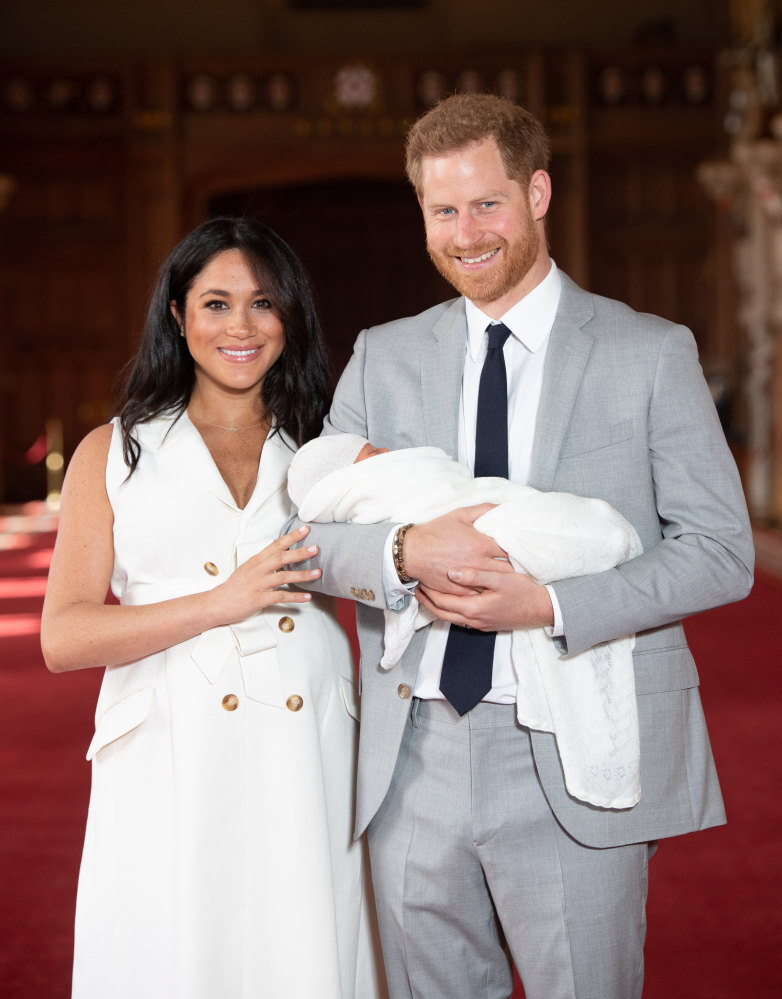 Despite increasing demand, it was not until June 2018 that Wales Bonner expanded into womenswear proper with a 12-piece capsule collection. Critics and consumers rejoiced.
Today, the brand can count among its fans the Duchess of Sussex,
Meghan Markle
, who wore Wales Bonner for baby Archie's official debut, in 2019. The significance of that choice – Britain's first mixed-race royal wearing a dress by a mixed-race British designer – was not lost on the world's media.
But it is not only boundary-breaking royals who wear Wales Bonner. Libby Page, luxury online retailer Net-a-Porter's senior market editor, describes the Wales Bonner woman as having "a modern approach to dressing, really favouring the subtle details and timeless approaches".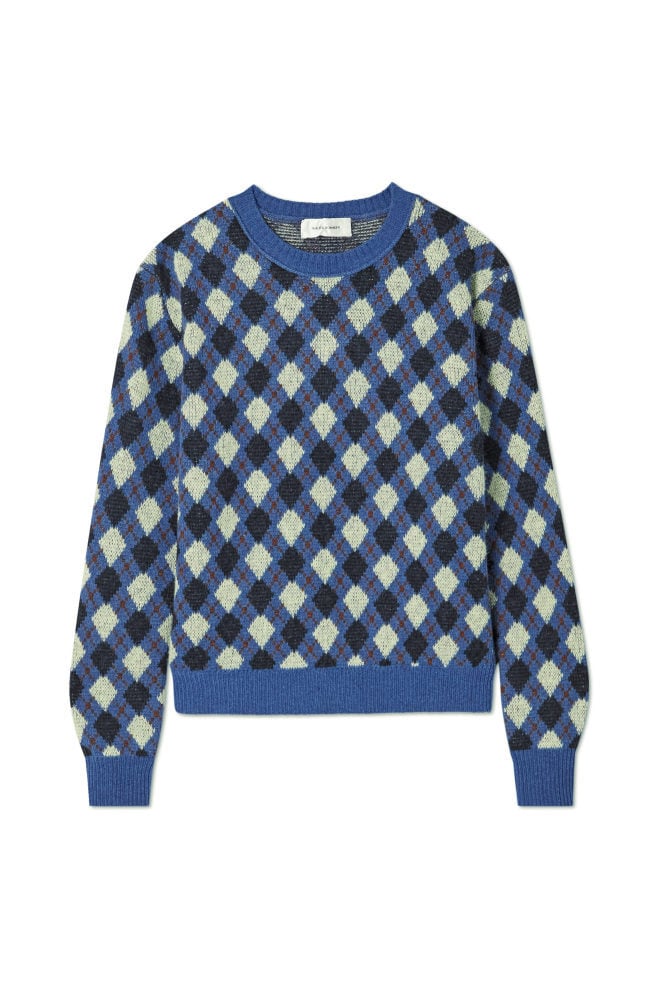 "The sporty, laid-back approach of [Wales Bonner] menswear has perfectly translated to its womenswear collection in such a natural way. Its knitwear pieces are key for this season, and we're in love with the traditional shapes and techniques which have been given a modern update.
"Examples of this include the argyle sweater and the college-inspired cardigan," she says. "Craftsmanship is an integral part of the collection, and this can be seen this season via the crochet dress – we are sure this will resonate with the Net-a-Porter customer as they look to buy something truly special."
As for the designer herself, "I like wearing tailored jackets, shirting and tailored trousers," she says. "I'm interested in craftsmanship and making, and I think that the suit and tailoring – in terms of representation – has an important role to play. Working with tailoring is kind of like playing with history or having a conversation with history, which I like.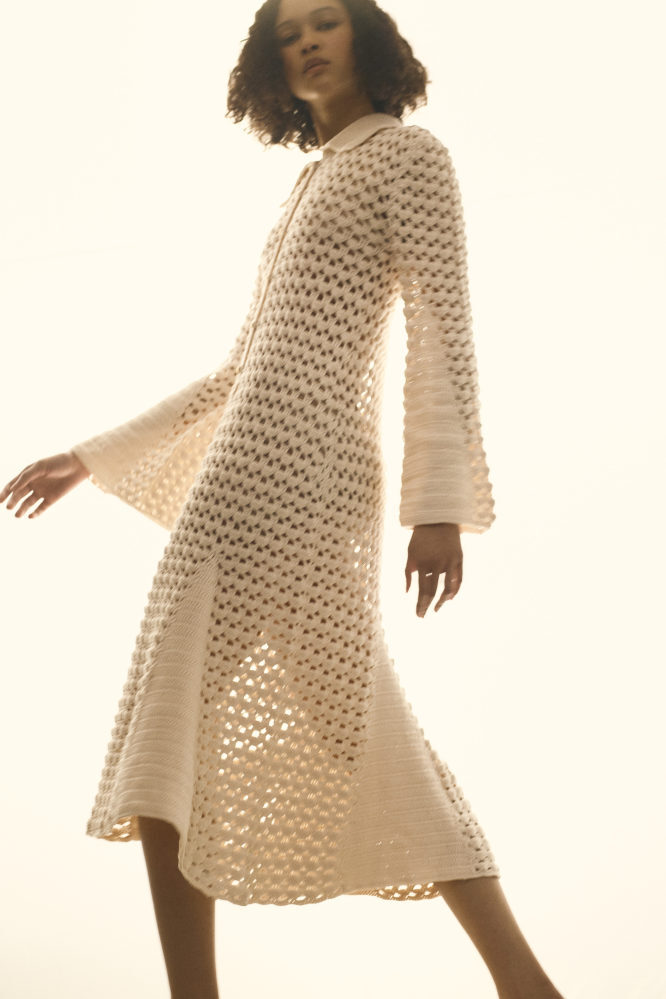 "I also like the fact that there's a framework within tailoring; I like to work within some kind of framework. It's not completely open. It's like there are areas of clothes that are continuous [throughout the decades]."
Autumn/winter 2020 marked her first collection in an ongoing collaboration with Adidas Originals, a sportswear line featuring retro polos, wide tracksuit trousers and reworked Nizza trainers. It was hailed by GQ as "the best designer collaboration going".
And sportswear is by no means a step down.
"I always try to bring some kind of elegance or elevated sensibility to what I create," says Wales Bonner. "It's interesting working with Adidas, or working with sportswear, because I feel like old sportswear is actually really beautifully made and romantic – almost tailored.
In a way a tracksuit, it's still a suit
. If there's a way you can make something elegant that you can wear every day then that's exciting to me."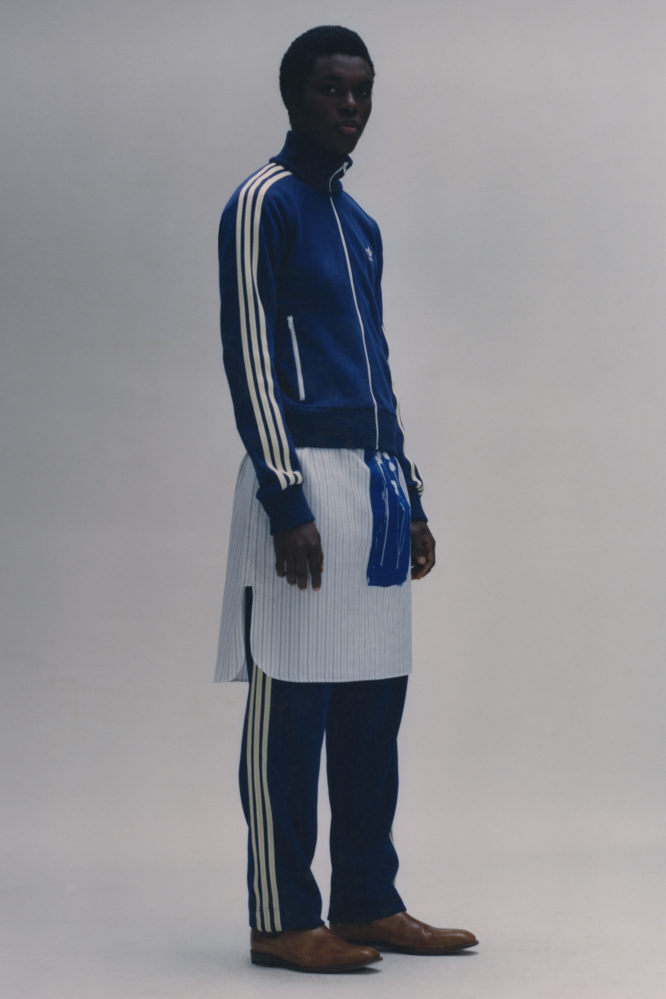 All this has merged into Wales Bonner creating clothes for the "new normal"; relaxed enough for working from home while also looking great on a video call; clothes that explore gender and identity in the least gimmicky way possible; clothes that are joyful at a time when many things are not.
What more could we want from our wardrobe than that?