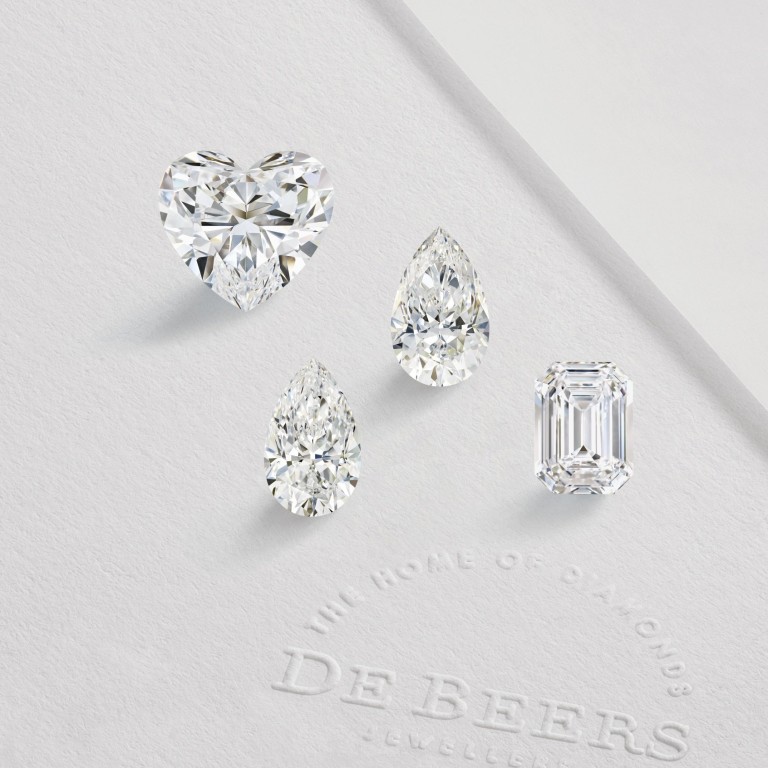 POST EDIT: De Beers 1888 Master Diamonds collection, now in Hong Kong, brings out the beauty of one-of-a-kind stones with intricate craftsmanship and planning
A range of 19 stunning stones, cut from eight rough gems mined in Botswana and Canada, are presented in the 1888 Master Diamonds collection by De Beers
The connection between art and beauty is explored in a collaboration with illustrator Cecilia Carlstedt, who has created art for each piece in the collection
This article is presented in partnership with De Beers.
Honouring its legacy of diamond expertise and beauty, De Beers is presenting the 1888 Master Diamonds collection, comprising 19 stunning stones in myriad cuts ranging from five to more than 26 carats.
Each De Beers diamond is a result of intricate craftsmanship and meticulous planning, and the brand stays true to its commitment to beauty by being involved in every step of the craft. For this collection, the jeweller has transformed eight rough
diamonds
, ranging from 35 to 130 carats, into 19 precious stones. It took De Beers experts almost three months to plan each cut in order to bring out the full beauty of the diamonds.
This remarkable transformation from raw stone to dazzling diamond is now on display in an exhibition at De Beers' Central boutique, where you can follow the journey of the precious stones, from
Botswana
and Canada to Hong Kong, through photographs and videos.
The close connection between art and beauty is also explored in a collaboration with illustrator Cecilia Carlstedt, who has created bespoke artwork for every piece in the 1888 Master Diamonds collection. Carlstedt has employed a palette of blue and white in her abstract paintings to portray dazzling rays and opulent refraction, conveying each diamond's unique character. An artwork by Carlstedt will be included as a gift with each diamond purchase.
De Beers also has a bespoke design service that allows clients to create unique pieces of jewellery with the help of experts. Buyers have complete autonomy over the piece, right from the selection of the diamond to the design. Be it classic settings or De Beers' signature Lotus and Adonis Rose designs, clients are free to create a piece of wearable art that truly reflects who they are.
The 19 diamonds in the 1888 collection have been transformed from eight rough gems from De Beers' mines in Botswana and Canada. The largest polished diamond in the collection, at 26.07 carats, came from a 64.94-carat rough stone from the Victor Mine, in Ontario,
Canada
.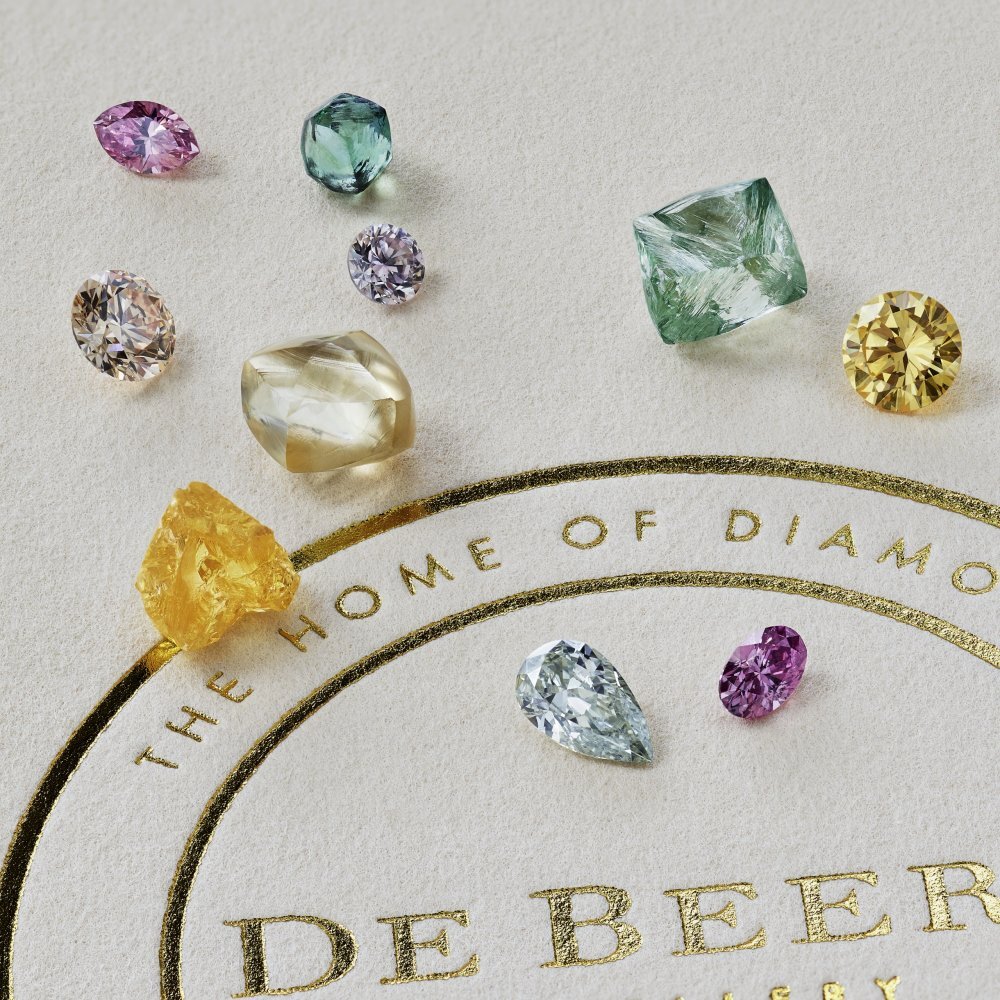 Canadian diamonds are a testament to resilience as they are found in extremely hostile environments on expeditions in sub-zero temperatures. When unearthed, these diamonds show a naturally frosted surface that cannot be found anywhere else.
The resulting emerald-cut diamond encapsulates this pursuit of refinement. Stepped facets of the diamond's rectangular shape create depth while evoking a hall of mirrors, as light rays criss-cross with one another. This cut also makes the diamond appear even larger than it is.
As stones are transformed into stunning jewels, De Beers gives back to the communities that made this possible with the Building Forever programme, empowering more than 10,000 women entrepreneurs across southern Africa and preserving biodiversity to combat
climate change
. De Beers' latest project, Tracr, is a
blockchain
platform that tracks each diamond as it travels through the supply chain.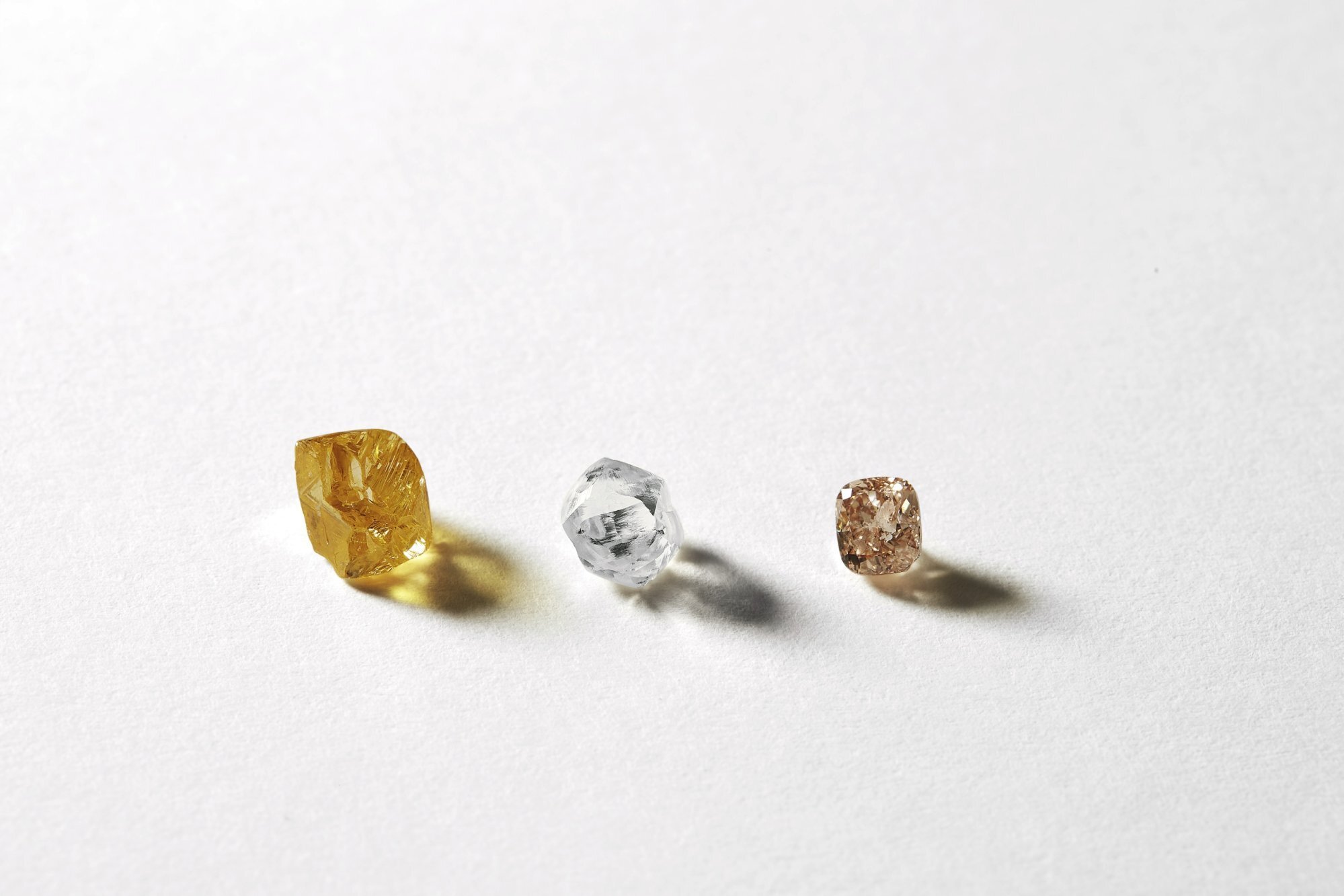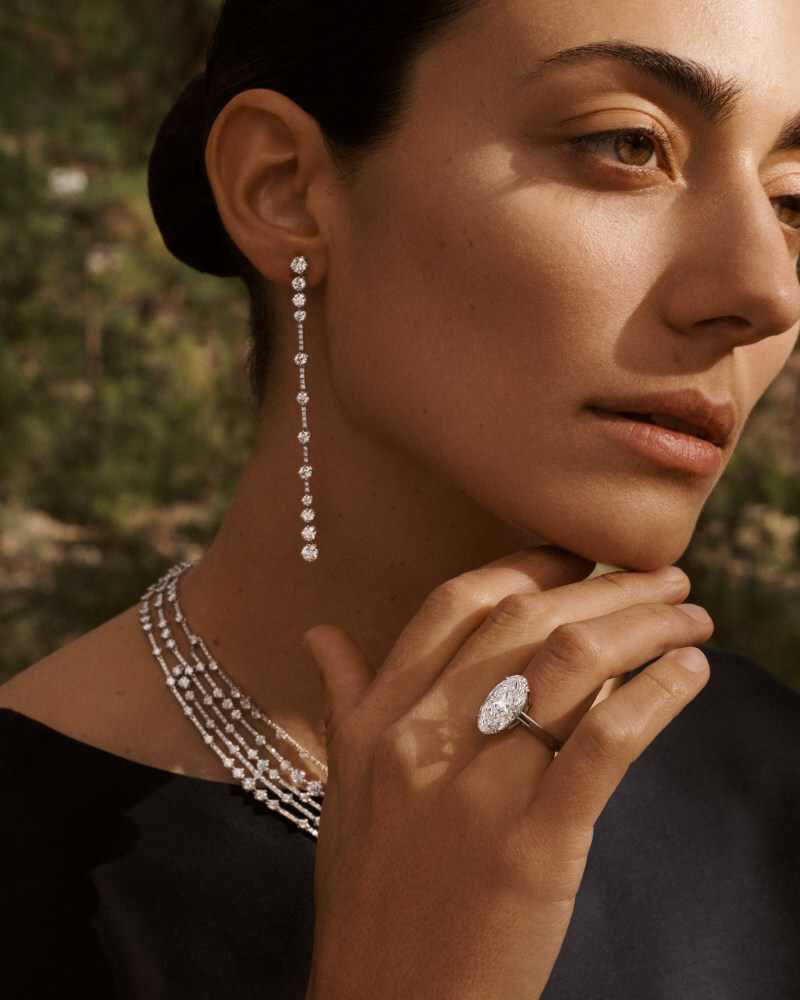 Eight of the diamonds in the 1888 collection came from two extraordinarily large rough stones from the Jwaneng mine, in Botswana. A rough diamond weighing 121.87 carats produced an impressive 12 diamonds after three months of planning.
Four diamonds from this lot are included in the 1888 collection. At 21.55 carats, the largest one has been selected as an 1888 Master Diamond. De Beers chose to forego a pear cut for this stone, instead producing an oval diamond, which is rare for this size. Graded at the highest D colour, this diamond is a shining example of De Beers' unparalleled craftsmanship.
Flawless both inside and out, a 10.33-carat pear-shaped diamond from this lot is a stunning specimen of purity and clarity. De Beers' craftsmen sought to emulate nature when polishing the stone, with light rays passing through it unimpeded creating a radiant effect.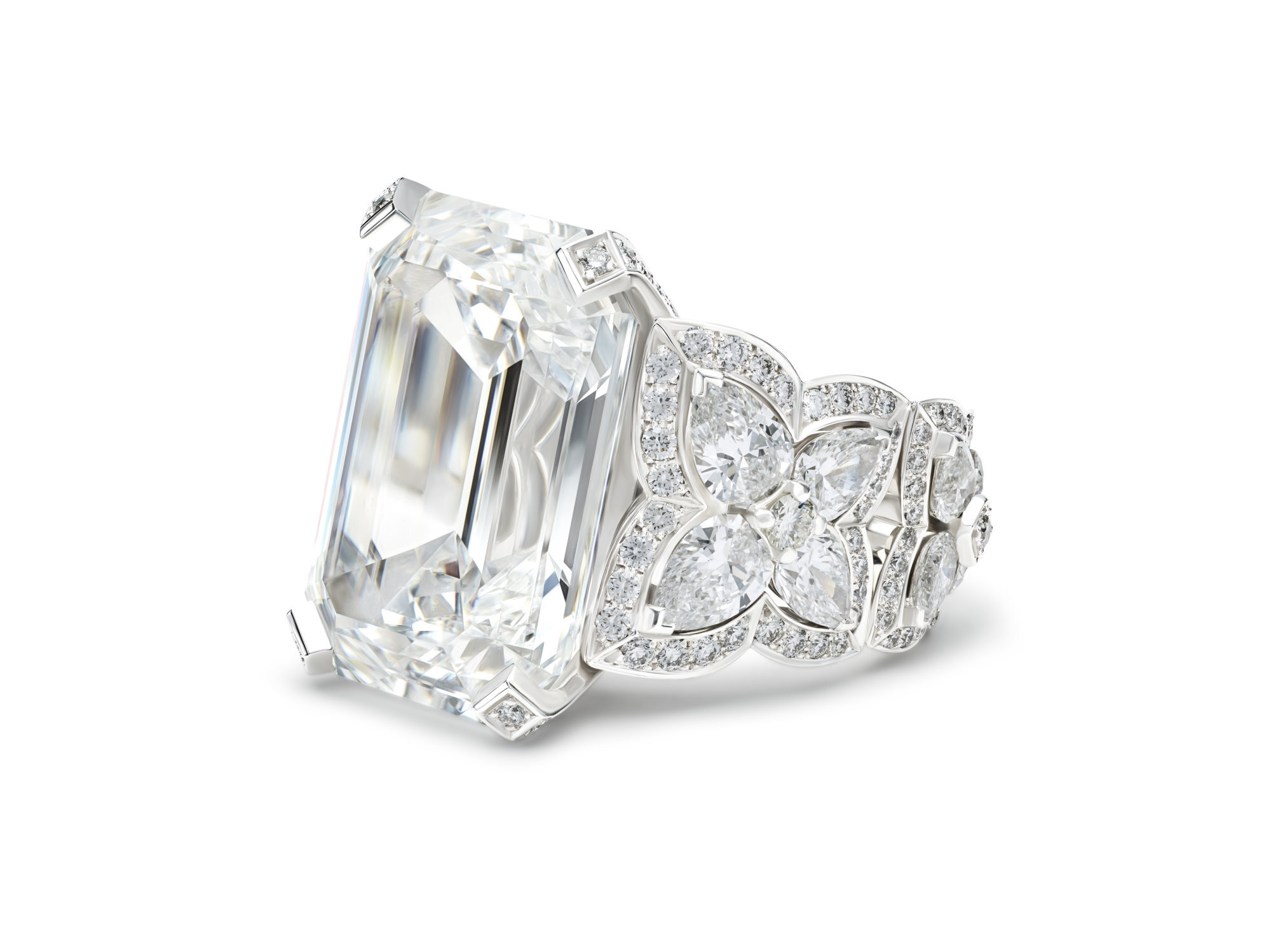 The other extraordinary find from the Jwaneng mine is a 129.71-carat rough diamond that produced 10 polished stones of the highest colour, D. Four diamonds weighing over 10 carats from this yield are featured in the 1888 collection. The first is the only heart-shaped diamond in the collection. This cut is one of the most difficult to master. A heart-shape specialist was called in to polish this flawless, romantic-cut diamond of 18.03 carats.
A pair of asscher-cut diamonds, at 10.05 carats each, highlight the rarity of the collection. Flawless stones of the highest colour in the asscher cut are extremely rare. These two square gems embody the best of both worlds – the immaculate symmetry of round diamonds and the mesmerising depth of step cuts in emerald-shaped diamonds. Reflecting light in its signature black-and-white stripes, the asscher-cut diamonds evoke vintage elegance like no other.
Lovers of both vintage and modern styles can find a diamond to suit them in this collection that transcends time and trends.
De Beers' "The 1888 Master Diamonds" High Jewellery Exhibition is on at De Beers, Landmark Atrium, Central, until October 24. Call 2118 2321 to book an appointment. You can also book an appointment
here
.