Fashion
Get more with myNEWS
A personalised news feed of stories that matter to you
Learn more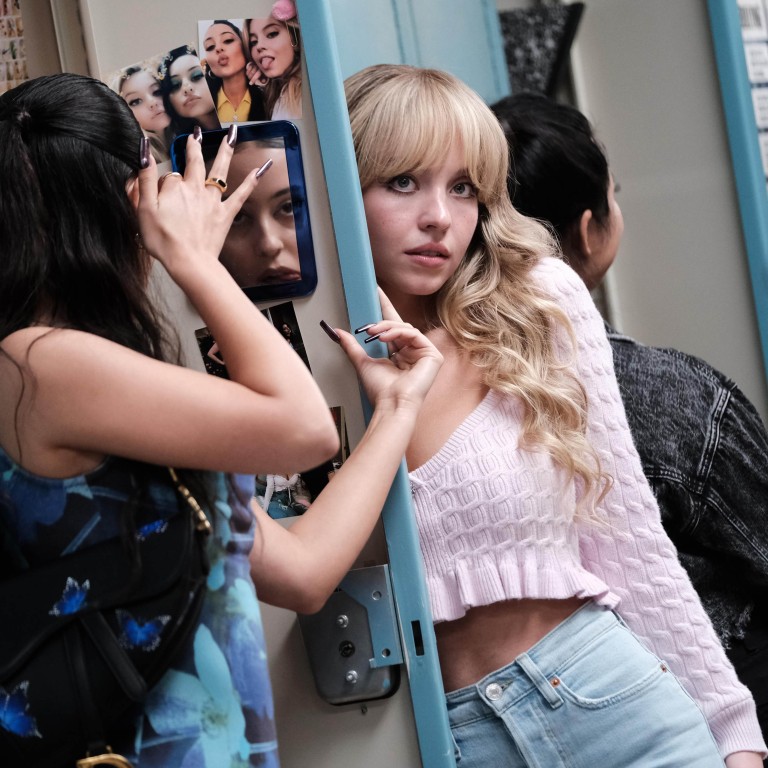 In HBO's Euphoria, fashion and make-up communicate who its Gen Z characters are and what they want
Since Euphoria debuted in 2019, the cast's wardrobe and make-up choices have been admired as much as its storyline, and have driven spikes in online search
Zendaya's Rue mixes urban attire and vintage, Kat's vibe is edgy yet feminine, Jules loves layering, Maddy is daring and Cassie likes ladylike but sexy looks
It's been a long time since the world of entertainment has seen such an impact as the one made by the TV show Euphoria.
The popular HBO show has broken some of the network's audience records, but, ratings aside, its stamp on today's fashion and beauty universe has redefined what the industry looks like thanks to its characters' irreverent, visionary and unexpected looks.
Euphoria follows the lives of a bunch of teenagers growing up in the online era and experimenting with drugs, sex and the pitfalls of social media. It reveals the behind-the-scenes of a generation that exists and discovers the world through constant internet exposure, embodying a sense of liberation and fluidity that represents Gen Z to a T.
The show depicts Gen Z as a generation that's not afraid of taking risks and being themselves to the fullest, either sexually or in regards to gender identity.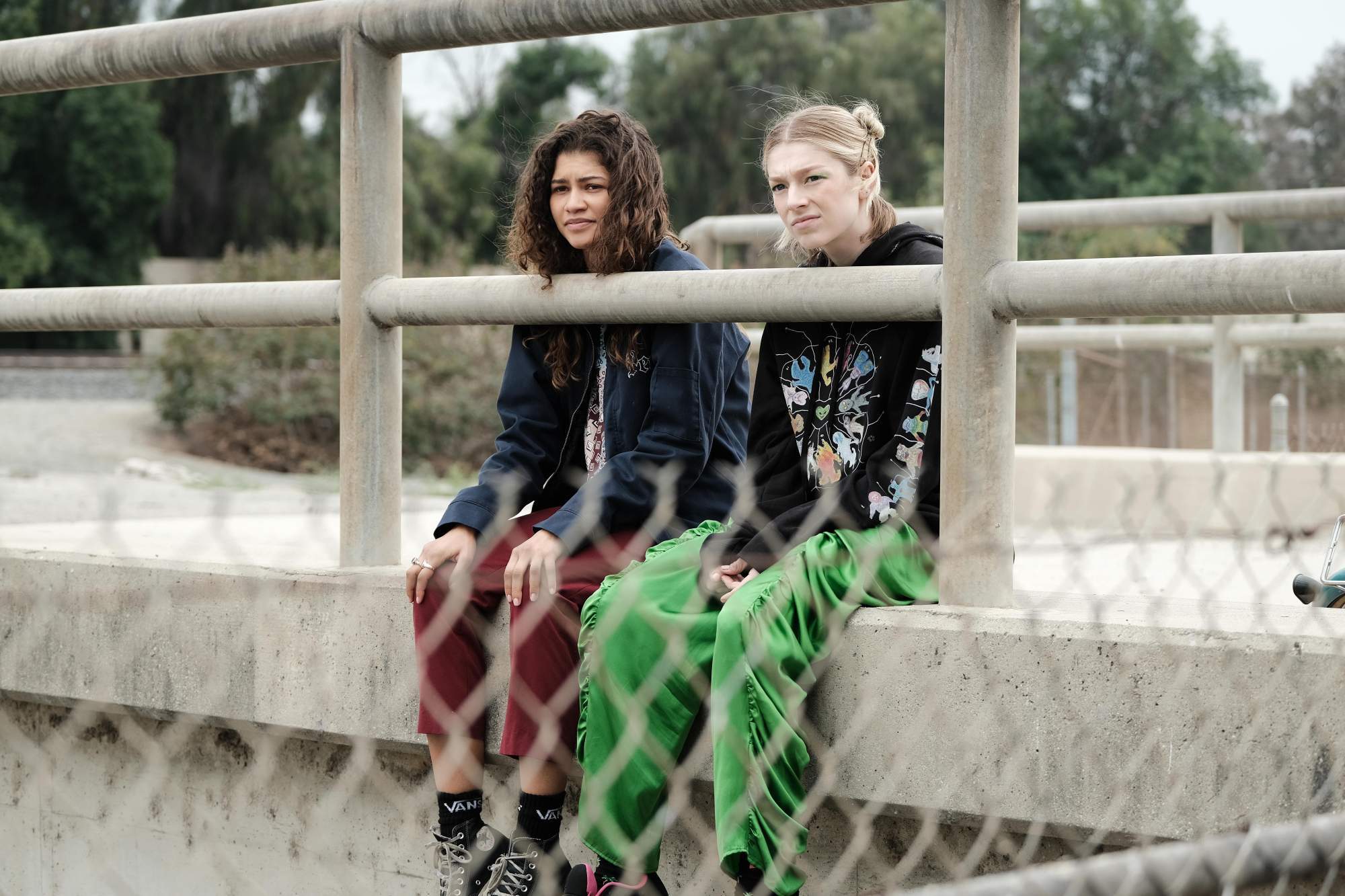 Since Euphoria saw the light of day in 2019, the cast's make-up and wardrobe choices have been just as admired as the storyline. From igniting trends like eye gemstones, graphic eyeliners and cut-out clothes to serving as inspiration for Halloween parties and even weddings, in the Euphoria world everything goes.
In a recent interview with fashion trade publication WWD, the show's costume designer, Heidi Bivens, spoke about how every character's make-up and outfits mirror the journey they're going through. "It's all about having fun with it and not overthinking it and just having free rein of expression, more than the first season, which was still really establishing who these characters are," she said.
As soon as season 2 hit the screen in January this year, online searches linked to the characters' styling rose dramatically. Searches for "lace-up heels" and "black cut-out dress" went up by 125 and 890 per cent, respectively, because of Maddy's outfit during a New Year's Eve party scene. Other looks such as Cassie's blue strappy dress, Kat and Lexi's puff sleeves, and Jules' mesh tops were high in search engine Google's rankings.
But it's not all about clothes. Euphoria's head of make-up, Doniella Davy – who's launching her own line, Half Magic, in May – thinks the popularity of the show's looks resides in its expressive boldness.
"The make-up needs to visually communicate the characters' emotional states of mind; the looks give more insight into that character in that moment," she said in an interview with W Magazine, where she defined the essence of Euphoria's make-up as "emotional glam".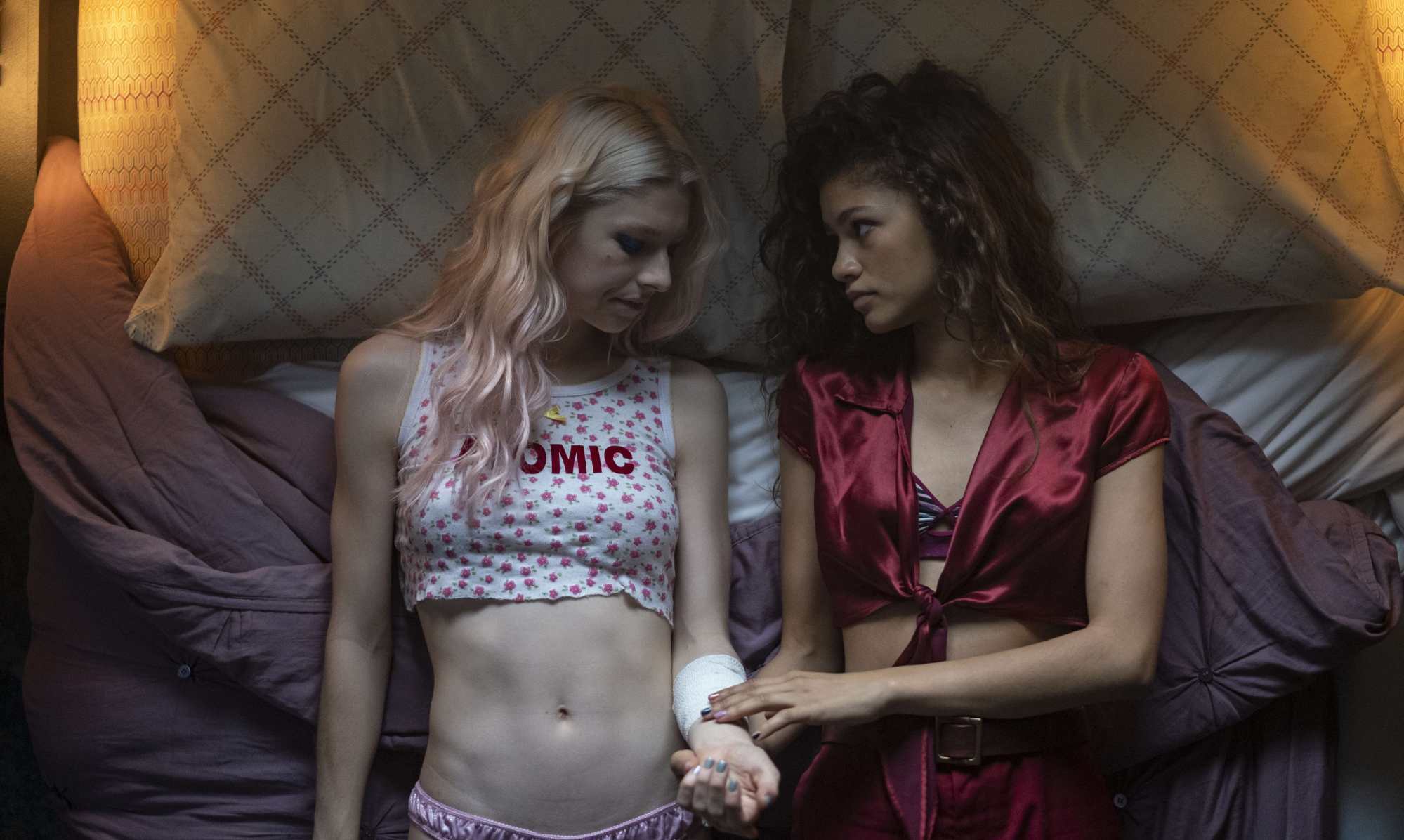 Thanks to the show, bright eyeshadows, bold eyeliners, rhinestones, retro nude lips and lots of glitter have become mainstream for beauty lovers, influencing red carpets, social media, and even fashion week.
For the characters, fashion and make-up work as channels to communicate who they are and what they want, even when they're still not sure about what that is.
For instance, Rue – portrayed by
Emmy-award winner Zendaya
– continually pushes the lines of gender social constructs by combining trippy urban attire with vintage, baggy, slouchy pieces that focus on ease and low maintenance, showing how effortlessly cool her character is.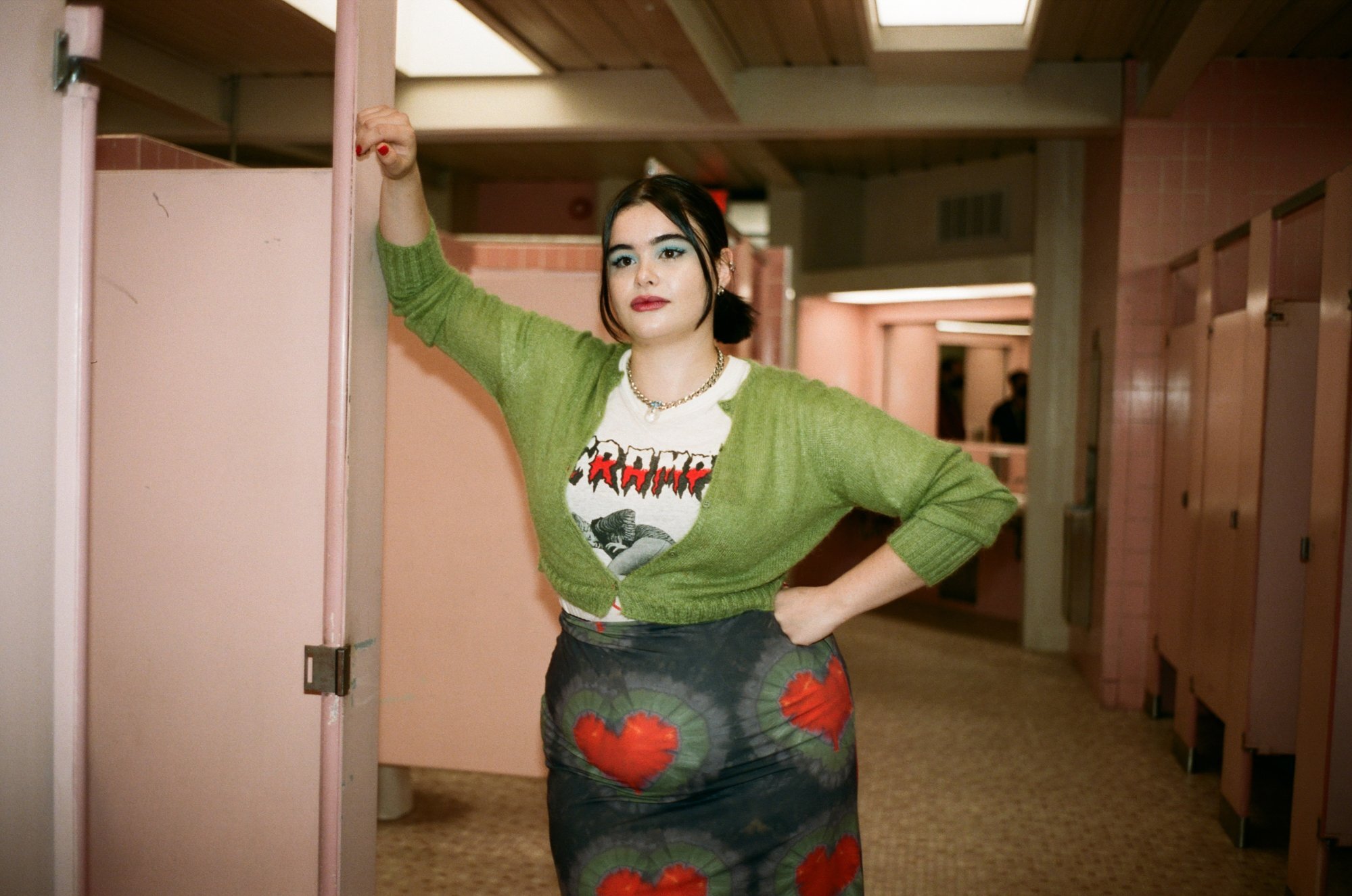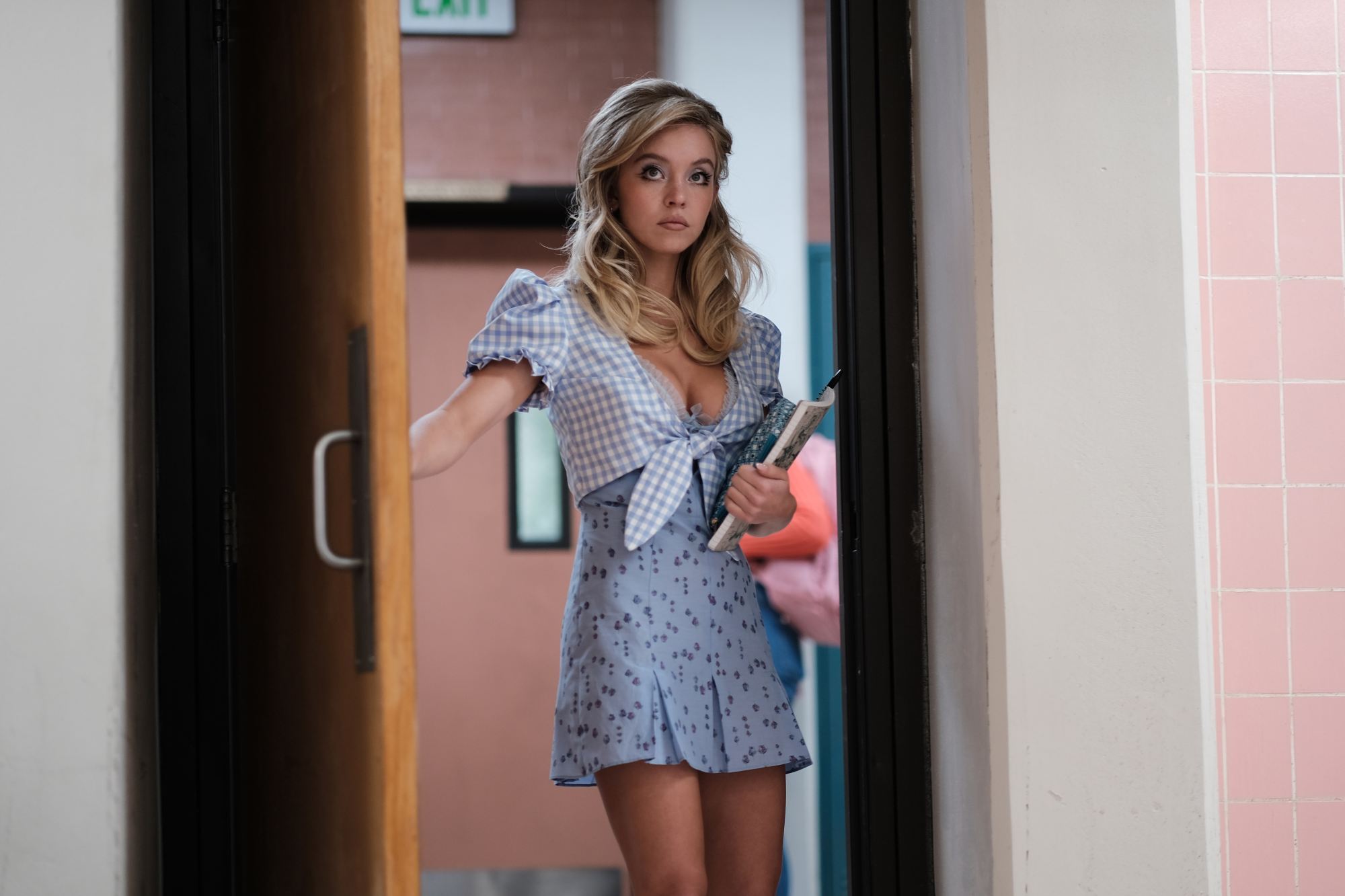 In contrast, Kat – played by Barbie Ferreira – has seen a substantial style evolution throughout the show. The corsets, bold make-up, latex and chokers of season 1 were accoutrements of someone she wanted to be, but in season 2 she tries to find her authentic self in edgy-yet-feminine looks that are still sexy and enigmatic but more down-to-earth and mature.
Jules' (Hunter Schafer) straightforward style explores who she is through her fashion and beauty choices, mixing her particular affinity for layering with chunky shoes, e-girl-inspired accessories and bold prints.
That vibe sets her apart from characters like Cassie (played by Sydney Sweeney), who makes her fashion choices based on what she believes men want from her and what femininity must look like. Her ladylike-yet-sexy style is a weapon to show herself as a stereotypical "good person" that hides her questionable choices.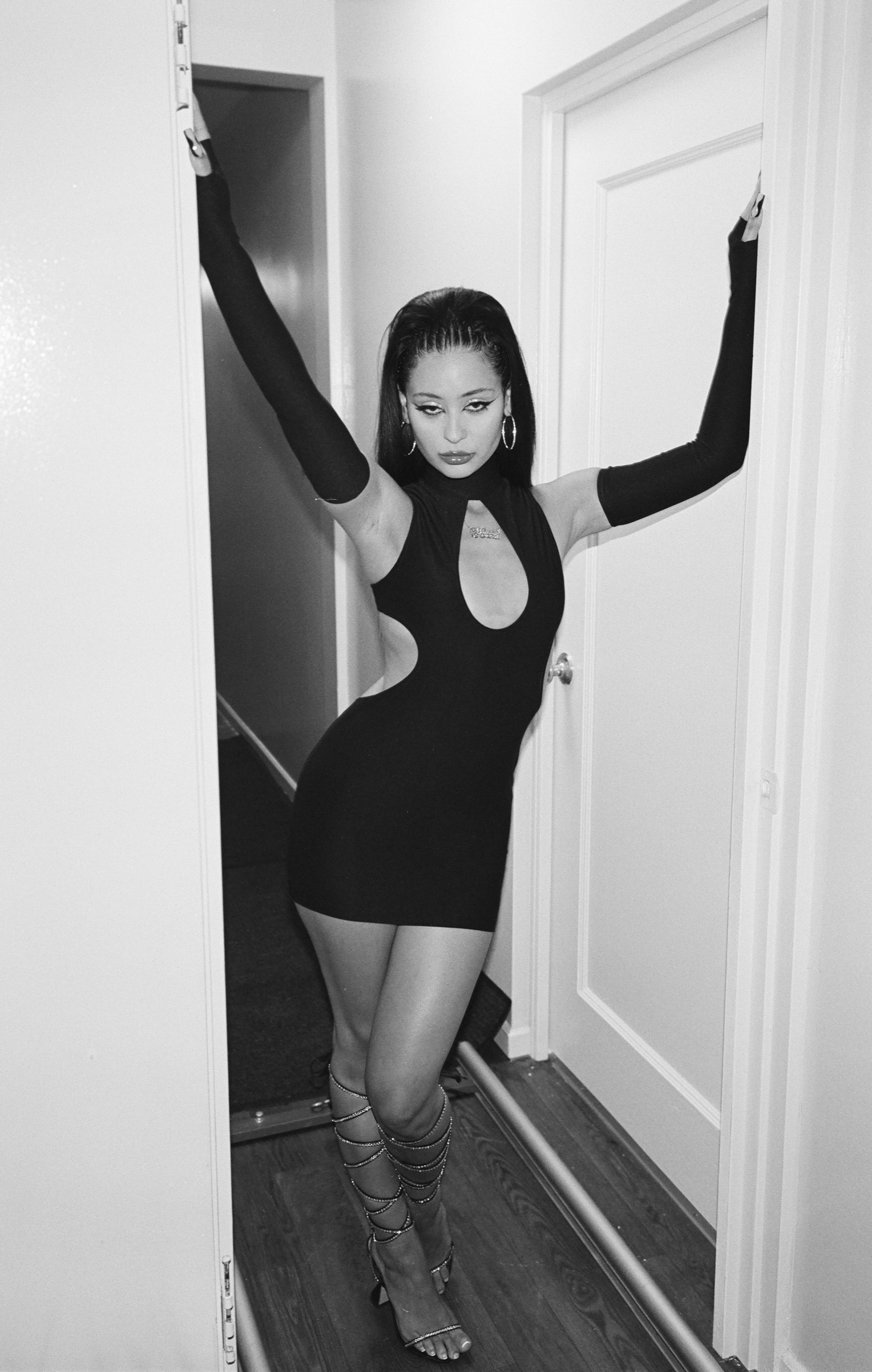 As for Maddy (portrayed by Alexa Demie), her wardrobe reflects her ambition and tough nature. The show's It girl owns a daring sense of fashion that fits her bold personality, always taking risks, never afraid of showing a little skin, and catching everyone's attention with her retro-vibe get-ups.
According to social media platform Pinterest's most recent report, there's a booming interest in the make-up, hairdos and manicures seen on Euphoria, and it keeps growing as more episodes come out.
In a way, this phenomenon represents Gen Z's power. Whatever they're obsessed with at the moment, anything they tag as cool and trendy will sooner than later spread around until the whole world is into it.
Euphoria Season 1 and 2 are available on HBO Go.