Fashion
Get more with myNEWS
A personalised news feed of stories that matter to you
Learn more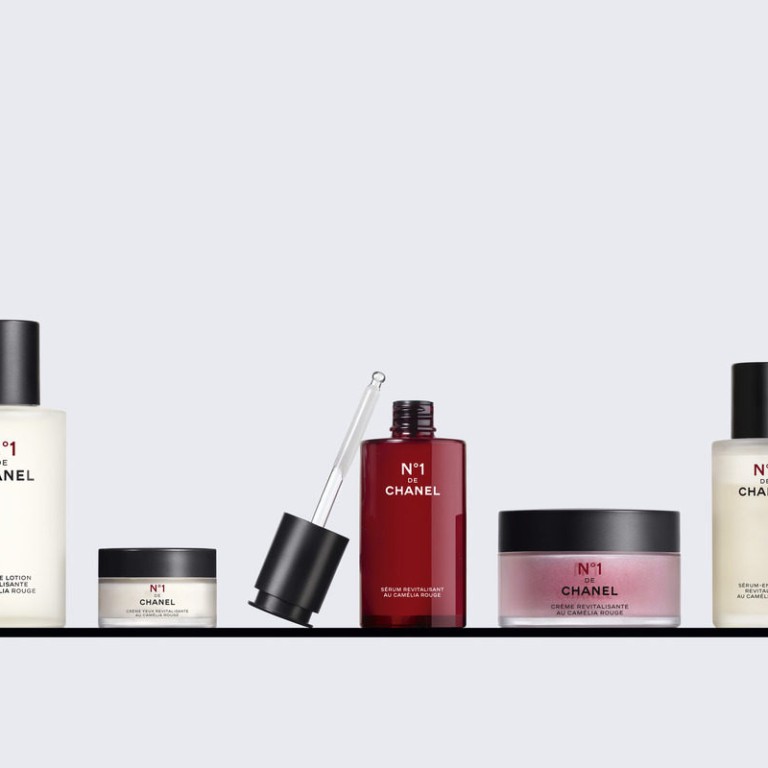 POST EDIT: N°1 de Chanel skincare's magic lies in the red camellia flower – the sustainable luxury line uses every bit of Coco Chanel's favourite bloom
We go behind the scenes at Chanel to learn of the development that went into skincare line N°1 de Chanel, which harnesses the properties of the camellia flower
The sustainable line is 'about anti-ageing but in a way that people can relate to', we learn, and about prevention, correction and keeping skin healthy
The camellia is one of Chanel's most recognisable symbols. The flower was Gabrielle "Coco" Chanel's favourite.
She used it to embellish the label's iconic tweed jackets and even recreated it as a piece of jewellery. Today, Chanel's shopping bags come with a dainty paper camellia attached to them.
Chanel's
skincare range has been using the camellia as an ingredient for its products since 1998. While the connection with the history of the brand and that of its founder is obvious, the application of the flower in skincare is based on years of research and development in Chanel's state-of-the art laboratories, as Armelle Souraud and Nicola Fuzzati explained in a recent interview in Paris.
Souraud is the international scientific communication director of Chanel Beauty and Fuzzati the director of innovation and development for cosmetic ingredients.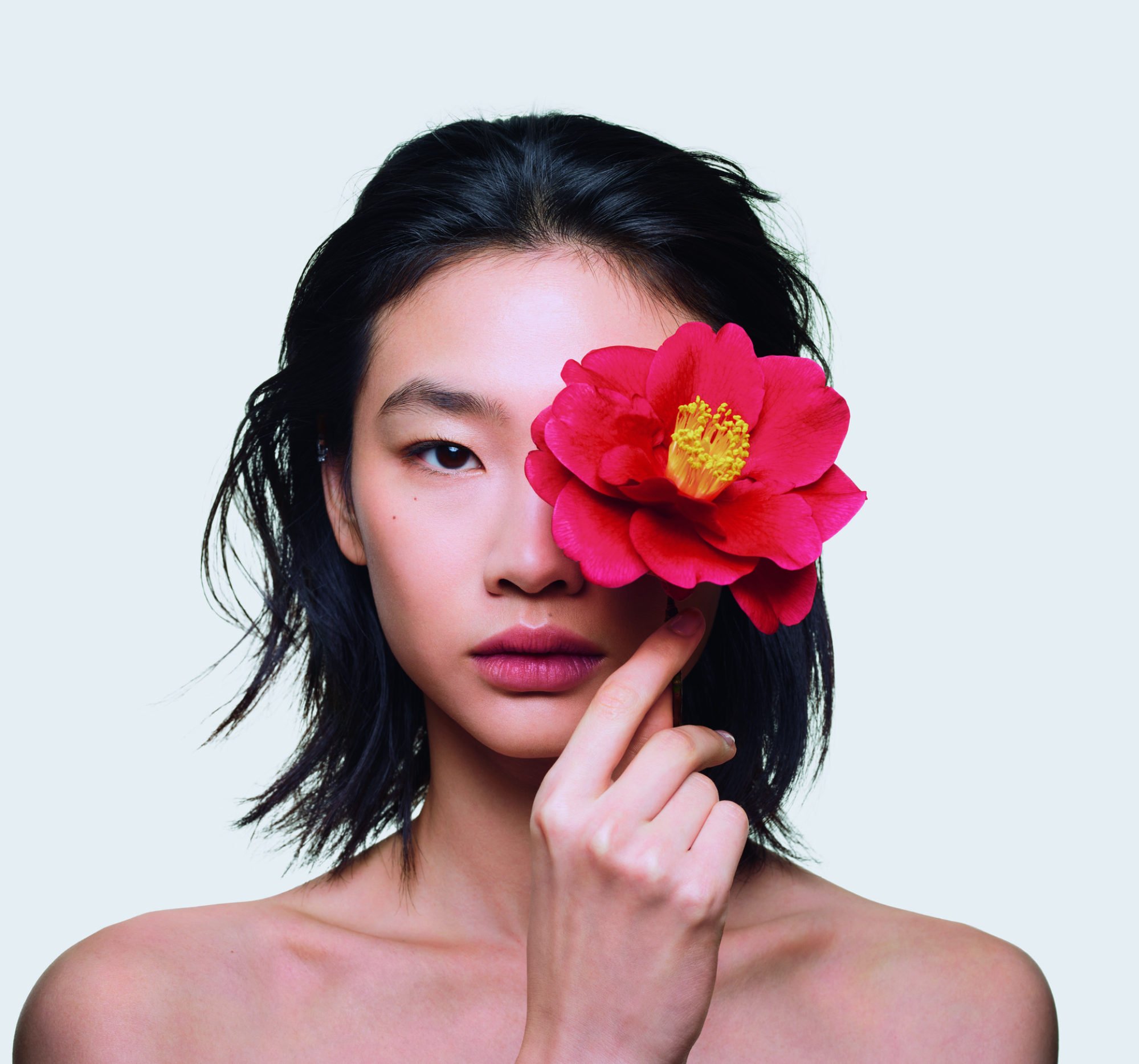 They spoke on the opening day of Jardins, Jardin – a pop-up space in the French capital's Tuileries Garden to showcase the plants and flowers behind the development of N°1 de Chanel, a line of products that harness properties of the red camellia and which took almost five years to develop.
"We discovered that the flower would blossom and survive in the winter so we did an analysis of the chemical components and found molecules that have antioxidant properties and we felt we could use them in skincare," explains Fuzzati, who has a PhD in chemistry and years of experience studying the composition of plants.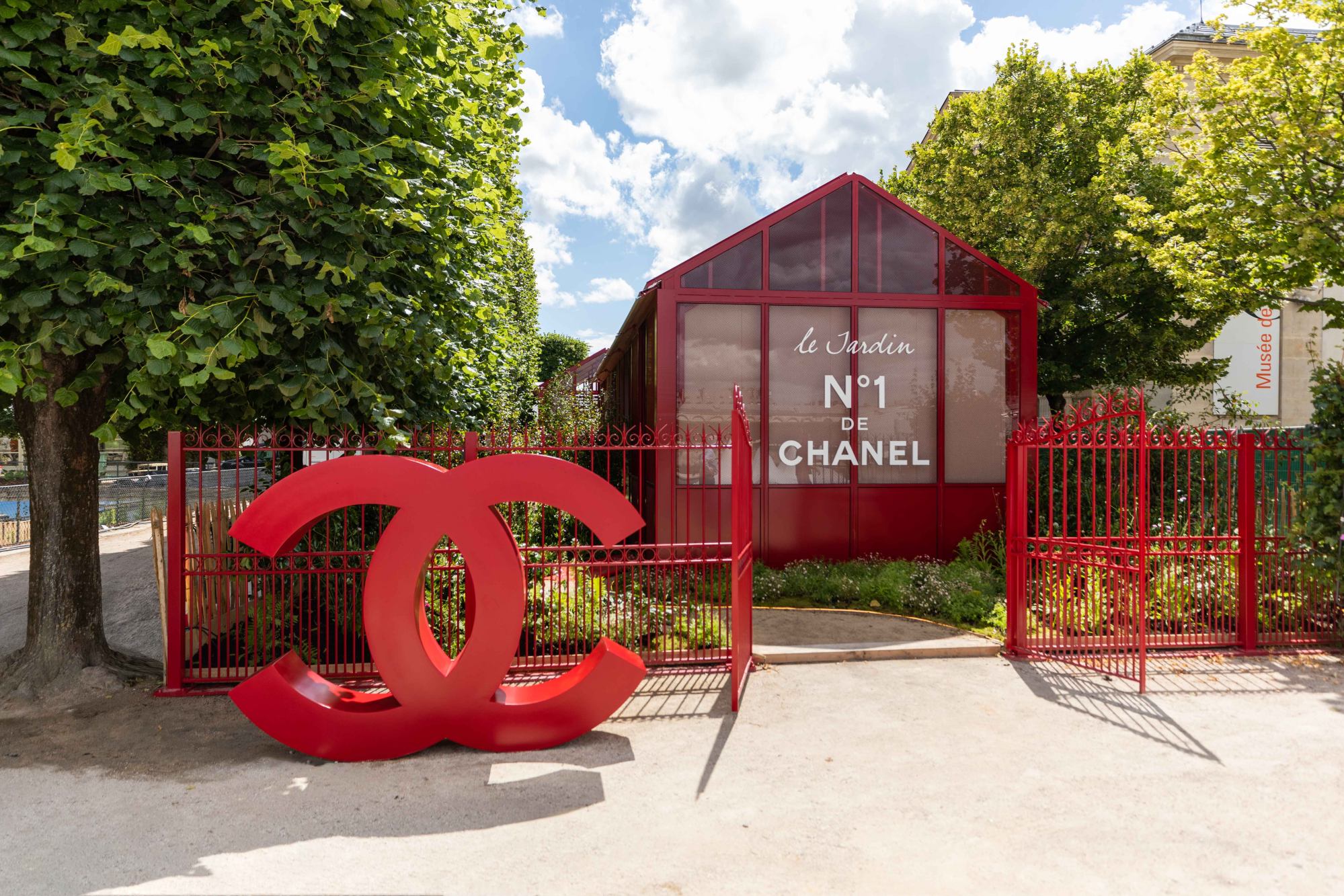 "The objective was to develop an expertise; it's not just because there's a connection between Chanel and the flower," adds Souraud. "When we started, 20 years ago, it was because the camellia has these unique properties. It's important to have a deep dive and focus on one ingredient."
Building a strong signature in its skincare, much like Chanel has done in fashion and fragrance – items such as the
2.55 bag
and the Chanel N°5 perfume are beloved icons that need no introduction – is the goal of Souraud, Fuzzati and the Chanel skincare teams, who unveiled N°1 de Chanel earlier this year.
Souraud explains that about a decade ago, Chanel started to do research into senescence, the process of growing old, and more specifically on the connection between the loss of vitality of cells and its effects on skin.
Senescence is accelerated by factors such as stress and UV rays, which slow the renewal process of cells, making skin lose vitality and eventually leading to signs of ageing.
"We found out that the red camellia extract really worked at the source of ageing," says Souraud. "It's very efficient and we saw great results on the five signs that ageing women are concerned about: loss of firmness, wrinkles, pores, elasticity and radiance."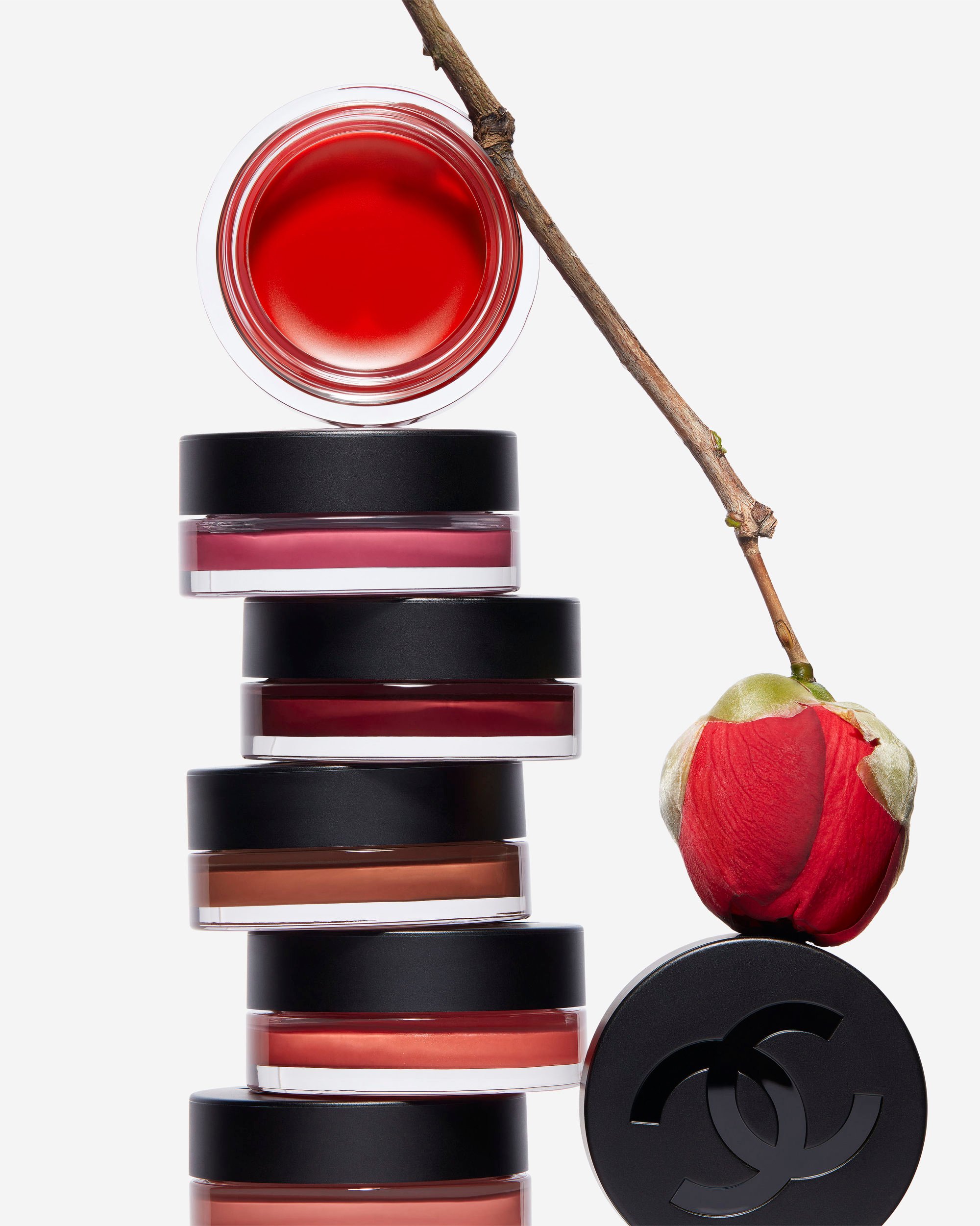 The concept of ageing has changed dramatically over the past few years – these days it is less common to hear terms such as "anti-ageing" in the beauty industry – and Chanel has also been talking about the effects of time on skin in a more inclusive and holistic way.
"It's about anti-ageing but in a way that people can relate to," says Souraud. "It's about preventing and correcting. It's a question of healthy skin and to be you at your best. It was very important to offer this holistic approach, a new way to talk about beauty.
"We wanted to go deeper; this is what women are expecting today. It's not that it wasn't like that before but we took it a step further with N°1 de Chanel."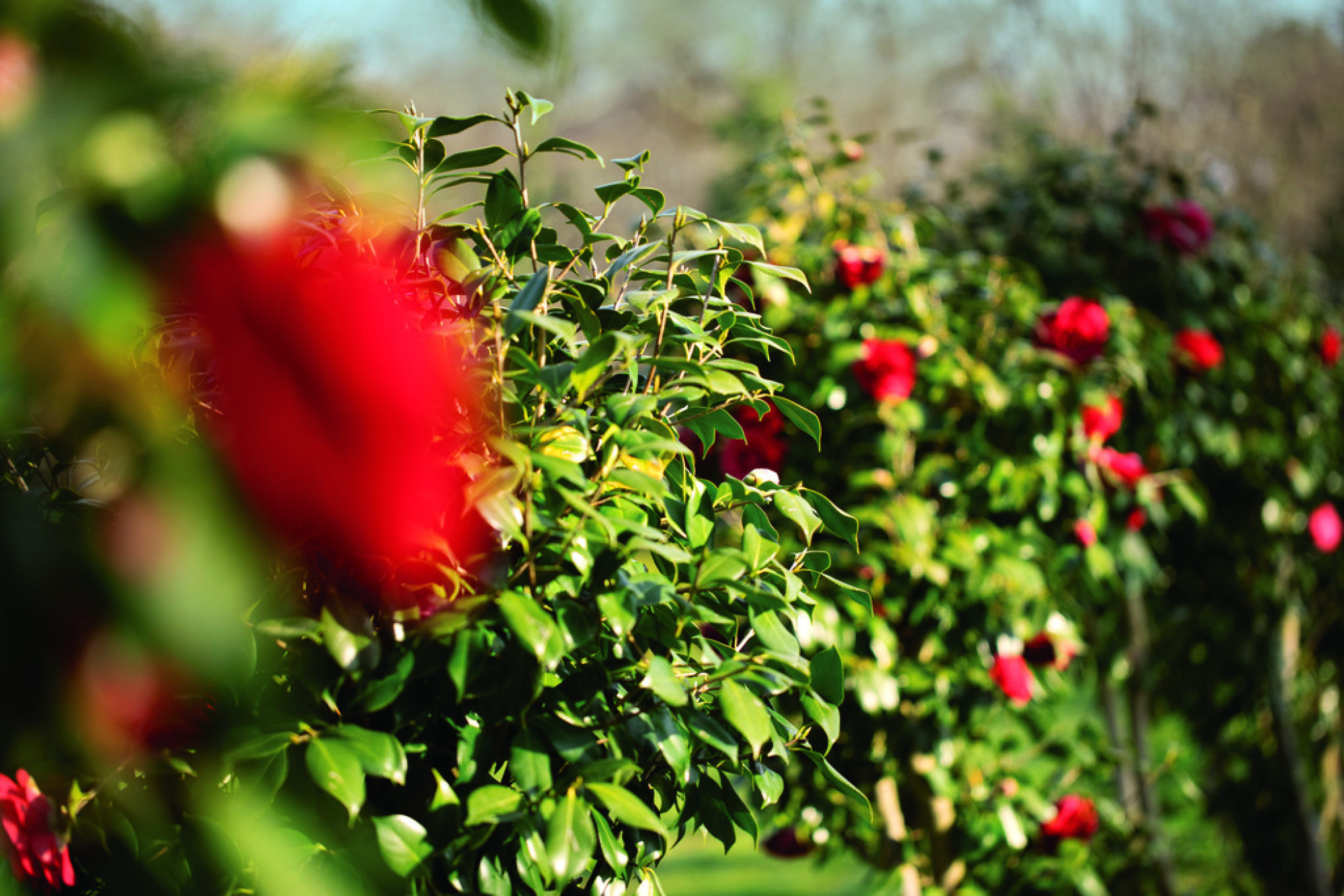 The brand, which operates laboratories in Paris and Gaujacq – a town in southwestern France where it grows 2,000 varieties of camellia – aims to combine luxury, efficiency and
sustainability
with this new range.
Dedicated to plant conservation, the open-sky laboratory in Gaujacq allows Chanel to study and research the camellia in its natural environment.
Experimental growing techniques and crops preserve and enhance the natural qualities of the camellia and have even made previously endangered species such as butterflies thrive again in the natural ecosystem where Chanel sources its key ingredients.
"When people choose a product today they want something that's efficient, brings a lot of pleasure and is safe for the skin," says Souraud. "At Chanel, we try to find a balance between efficacy and sensual pleasure and, obviously, responsibility."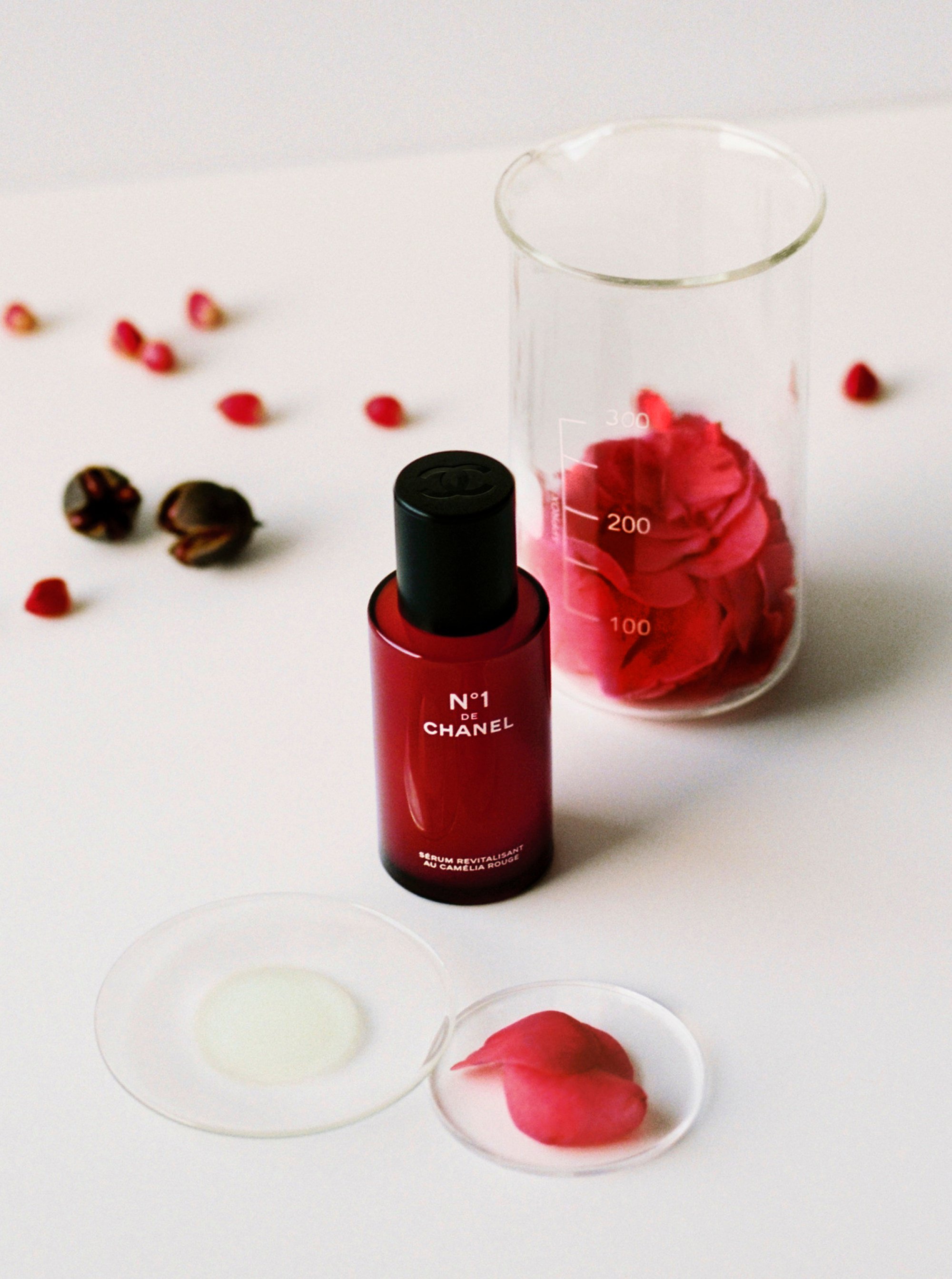 The latter is a key feature of N°1 de Chanel, which was created with sustainability in mind from the outset.
Every part of the camellia is used. The caps of each product's vessel, for instance, are partly made with the bark of the camellia plant so that nothing is wasted. The containers are refillable and do not come with paper instructions but a QR code that gives access to information.
Souraud says that achieving the level of luxury Chanel is known for while also keeping things sustainable was a bit of a challenge but something that she and her team embraced when conceptualising and later developing the range.
"The luxury element and sensual pleasure of the products are not compromised and are compatible with the sustainable aspect," says Souraud.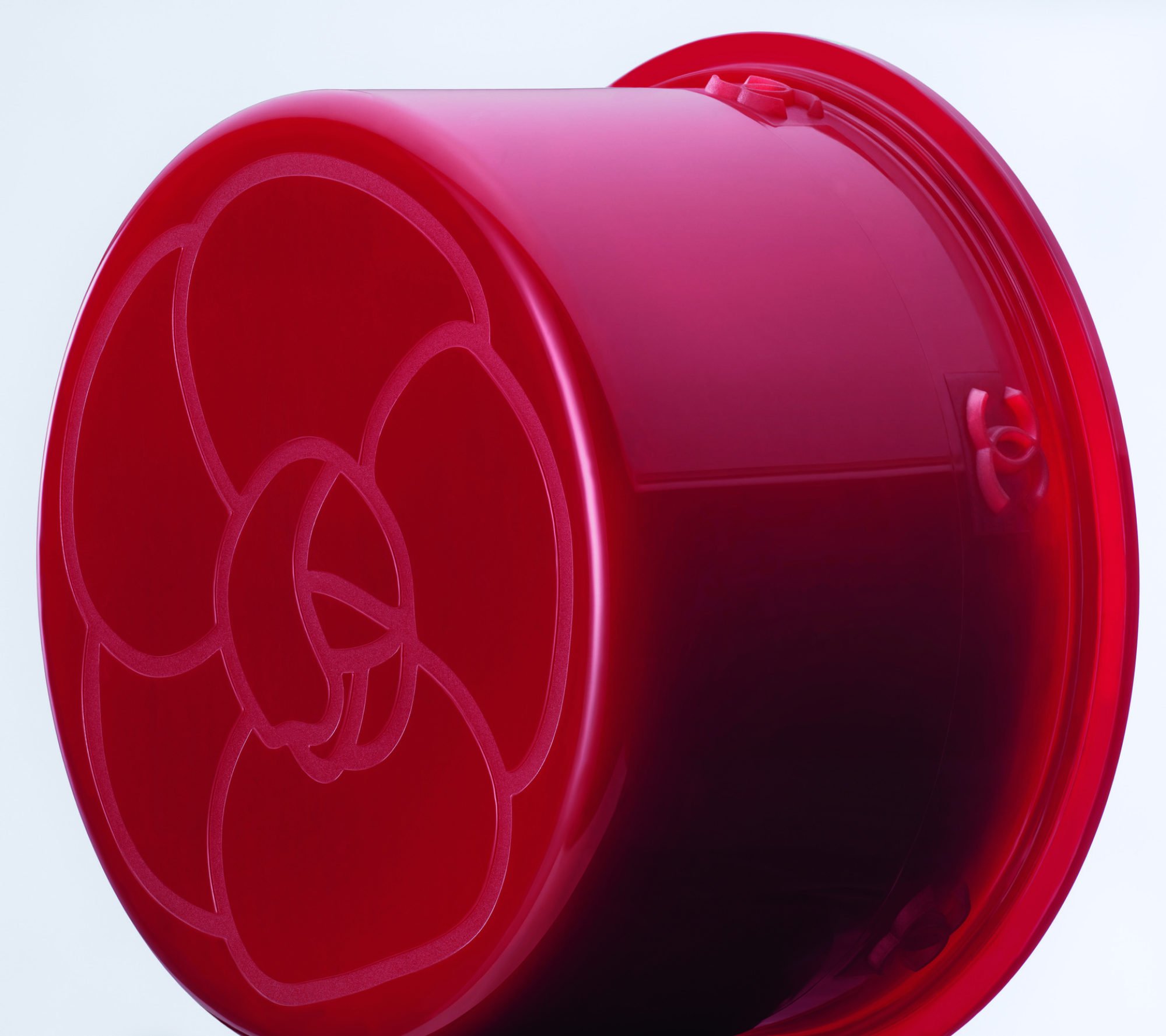 An example of Chanel's focus on offering a luxurious experience was the creation of a signature fragrance for the collection, which was developed by Olivier Polge, Chanel's renowned in-house perfumer. The camellia flower, Fuzzati says, has no scent but Chanel still wanted to create a pleasurable experience, which is why it enlisted Polge to develop a fragrance mist for it.
The range's hero product is the Red Camellia Revitalizing Serum, formulated with 95 per cent natural ingredients, but the line provides a comprehensive routine, starting from cleansing, with the Red Camellia Revitalizing Powder-to-Foam Cleanser, all the way to make-up, with the Red Camellia Revitalizing Foundation and the Red Camellia Lip and Cheek Balm.
Souraud describes Chanel's beauty philosophy as not about appearance and anti-ageing, per se, but more about feeling good in your own skin and enjoying the ritual of beauty. N°1 de Chanel is both effective and results-driven but also a luxurious and sensory experience to be enjoyed, she adds.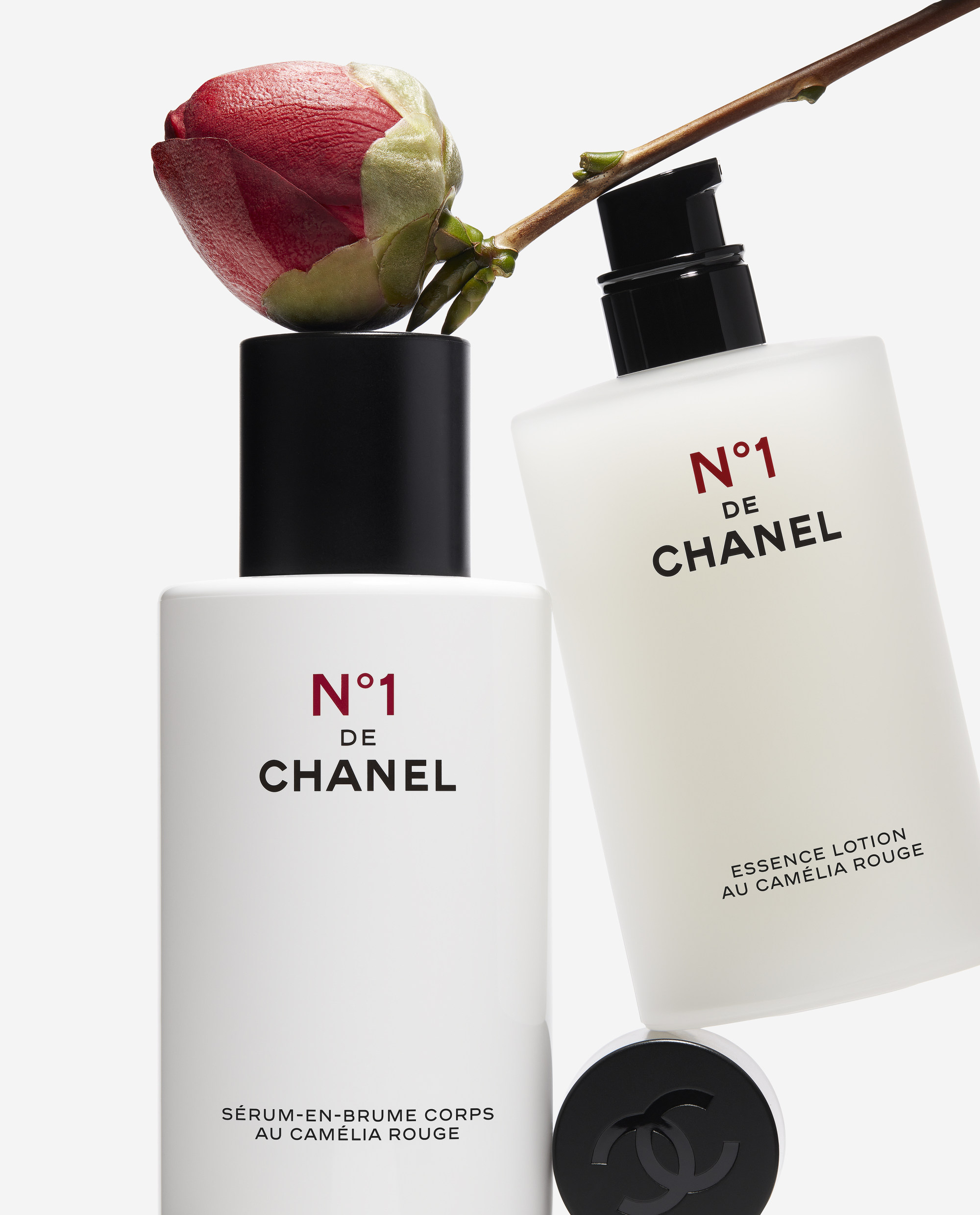 "We believe that ageing is a natural process and just want to help women age gracefully, like
Coco Chanel
herself," says Souraud. "A skincare product is invisible; nobody will know which skincare you're using and it's in your bathroom so it's very intimate and for yourself. You do it for you and that brings a lot of power and confidence.
"Make-up enhances but skincare is the first step and is very important because it's a way to connect to yourself. There is a big connection between the brain and skin, and if you look better you will feel well and start the day with a smile."