The power of pink in fashion: Zendaya, JLo, Kim Kardashian show that post-pandemic, everyone is thinking pink
Fashion
Worn by everyone from Zendaya to Jennifer Lopez, Blackpink's Jennie and Anne Hathaway, pink suits all, Valentino's Pierpaolo Piccioli told British Vogue
It is easy to imagine that Maggie Prescott, the fashion editor in the 1957 film Funny Face, would be in "conniptions" could she have witnessed the dominance of pink this year. As she sings in the film, "Banish the black, burn the blue and bury the beige. From now on girls, think pink!"
Valentino's Pierpaolo Piccioli took up this mantle when he debuted his internet-busting autumn/winter 2022 collection earlier this year, with almost every look rendered in the eye-popping Pink PP he made in collaboration with Pantone.
Worn by everyone from
Zendaya
to Simone Ashley, Dua Lipa and Nicola Peltz Beckham, the colour suits all, Piccioli told British Vogue.
"Pink PP is the result of research and of a necessity," he said. "I just needed to put all my hopes and dreams and basically everything that makes me feel good into a colour."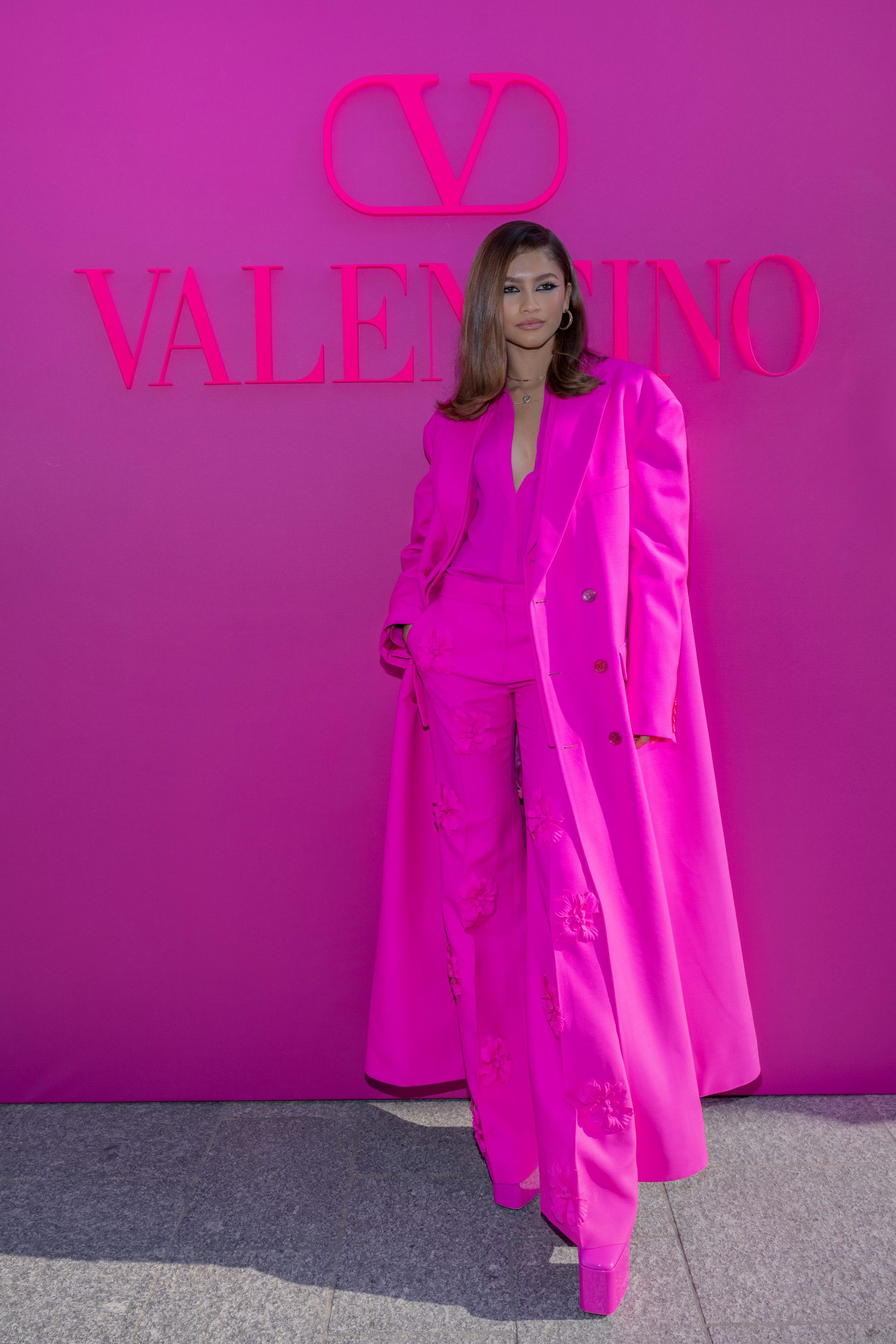 In the same interview, Piccioli also unpicked some of pink's long-held associations – that
it is too girlie
, or too loaded, or simply too much.
"Pink can be delicate, sensual, hedonistic and irreverent," he said. "This shade does its best when freed from every cultural meaning, such as the traditional association with girlishness or punk, or its original use by clergymen. Pink has the quality of being strong without actually wanting to; it is the perfect metaphor of poetry: gentleness and disruptiveness."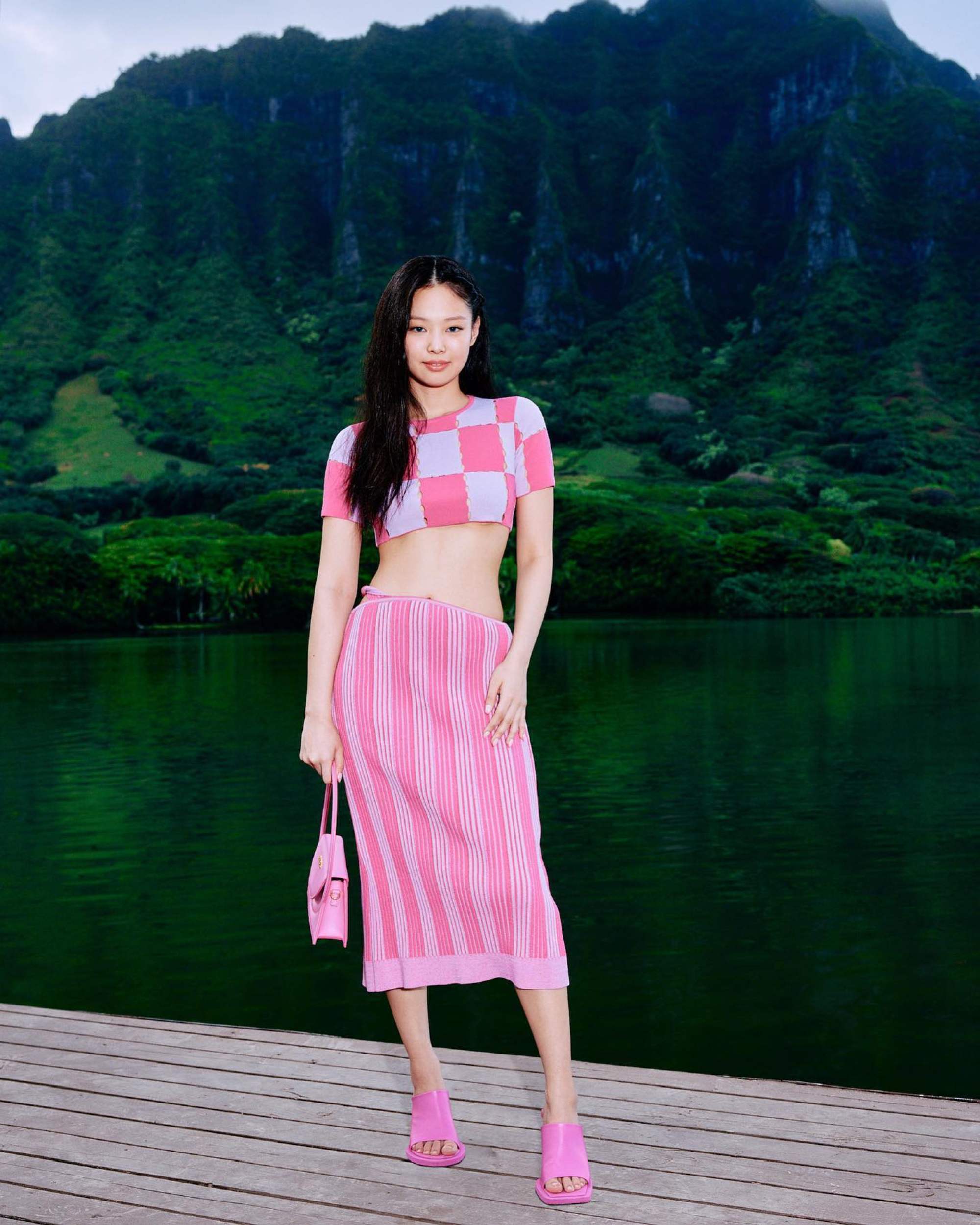 Shades of bright pink have been spotted everywhere in the past few seasons, from Versace to Alex Perry, Alexander McQueen, Halpern and Jacquemus (whose
hot-pink runway through a lavender field in Provence, France, in 2019
, will remain an eternal influence). At Copenhagen Fashion Week last month, shades of pink, from strawberry to bubblegum, were spotted at Ganni, Saks Potts, and Baum und Pferdgarten.
It makes sense as we feel our way out of the pandemic that there is an affinity with all things bright and beautiful.
Australian fashion designer Alex Perry, worn by everyone from Jennifer Lopez to Miranda Kerr, says pink is "intensely joyous. I think we have taken colour for granted, but now more than ever we need it. We need its vibrancy, optimism and the unmistakable effect that colour, especially pink, has on our sense of well being. It is able to change our mood, and lift our spirit."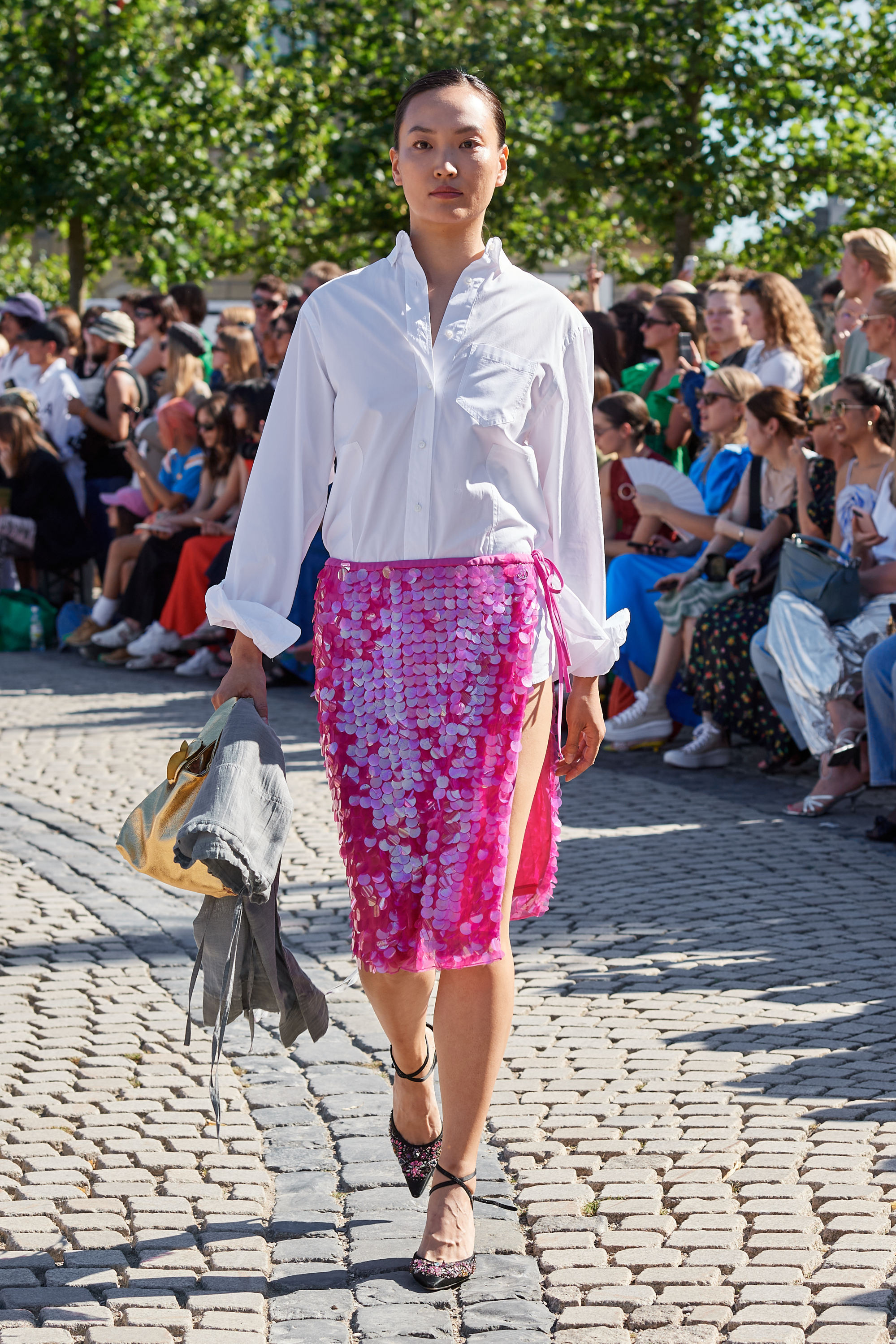 "I have always loved working with pink, to be specific, the brighter, more shocking, the more neon, the better. My reference points as a design student were of course
Yves Saint Laurent
, his consistent homage to fuchsia in his haute couture collections has left an indelible imprint on my design psyche. Mexican architect Luis Barragán is my non-fashion inspiration, his masterful use of brilliant colour and light inspires me endlessly.
"Pink in its strongest incarnations signifies luxury, strength, glamour and intense beauty."
Sara Maggioni, head of womenswear at trend forecasting agency WGSN, says there are many reasons for pink to be trending (and why, back in 2020, the agency forecast that it would be).
"The reason this colour is thriving right now, and why we predicted it, is because it has an energising quality," she says. "It's fun, it's bold, yet it has a familiarity to it, it's not scary or inaccessible like other vibrant shades. It allows people, many of whom have been wearing
sweatpants and loungewear
for the past two years, to make a 'go big or go home' statement about being out and about again in the outside world."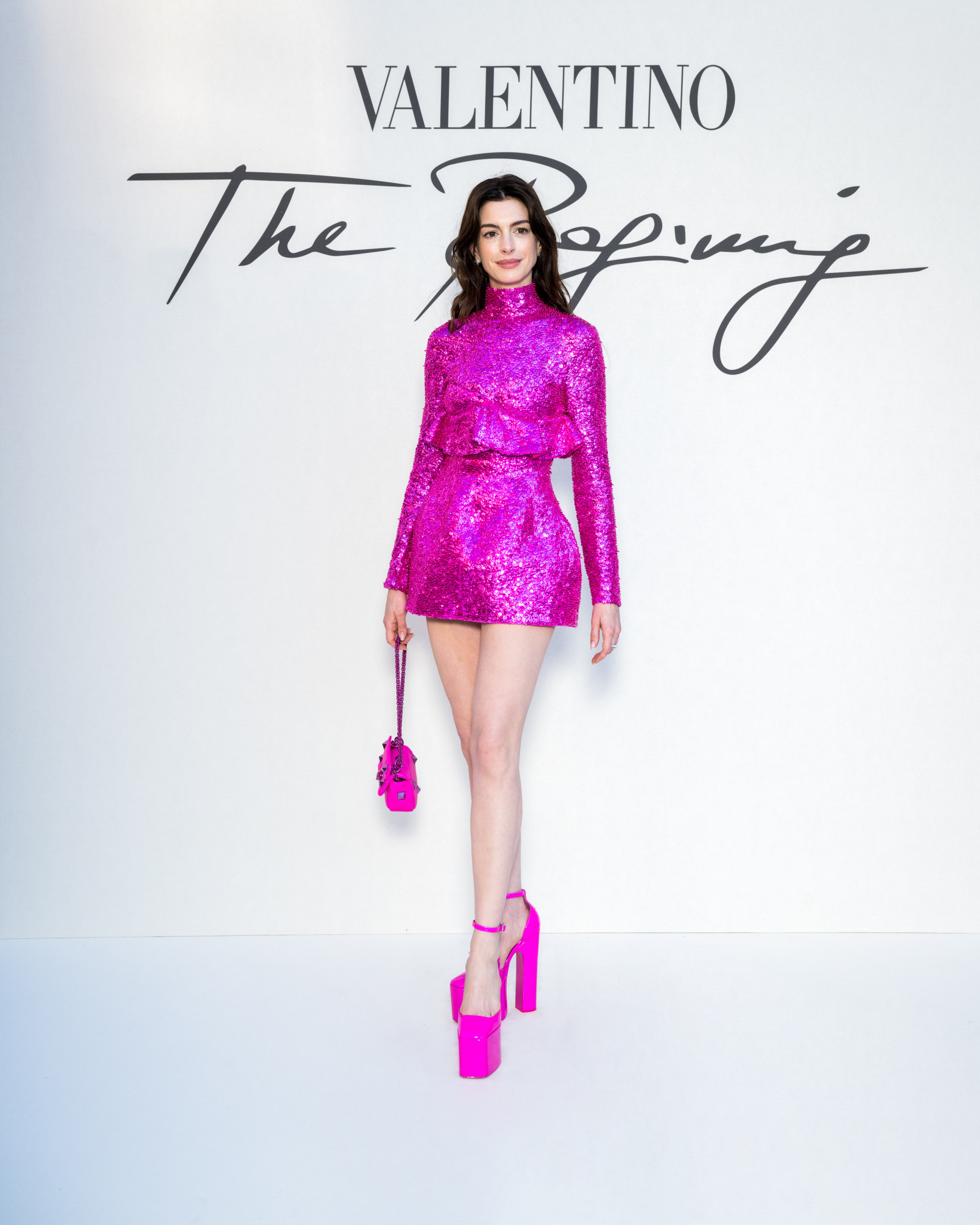 Pink has been worn by everyone from Madame de Pompadour, the chief mistress of King Louis XV, to Marilyn Monroe. It is a colour that has always been potent, with the capacity for subversion.
In fashion it has included couturier
Elsa Schiaparelli
's infamous Shocking Pink through to the salmon hue of the mid-2010s. It has been claimed by punks and protests – who can forget the pink "pussy hats" on the Missoni runway at Milan Fashion Week in 2017?
And while in some countries such as India, pink has always been worn by men as well as women, it is interesting to see its vibrant return, at a time when ideas of "femininity" and "masculinity" and strength and weakness are being recalibrated. As Piccioli said, it is gently disruptive. And anyway, seven-time Formula One champion Lewis Hamilton certainly looks as fetching as Zendaya in the new Valentino Pink PP campaign.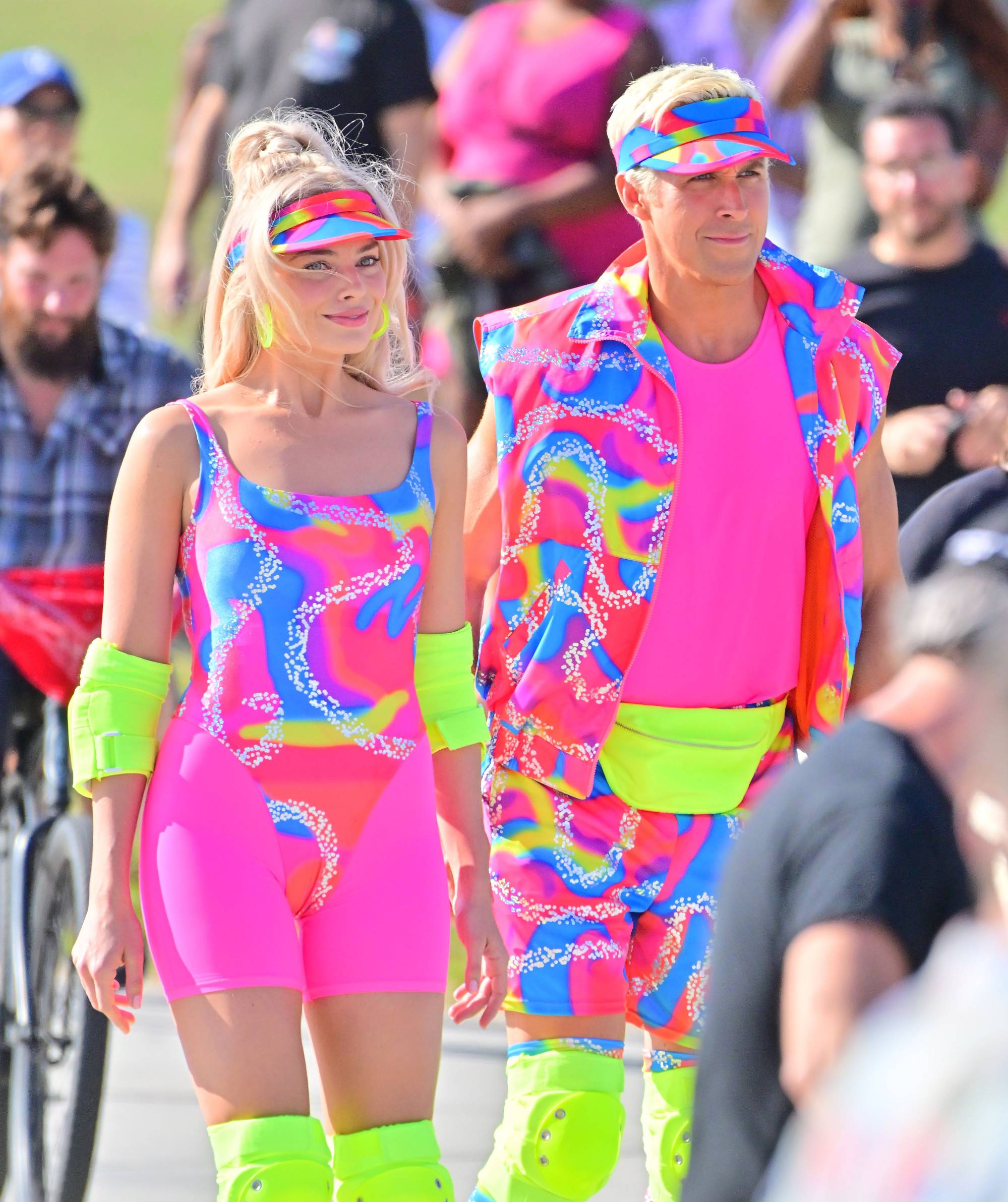 The influence of pink runs parallel with Barbie being restored to her rightful place as a style icon, thanks to film director Greta Gerwig's forthcoming take on the plastic fantastic career woman. The set photos of Margot Robbie and Ryan Gosling as the ultimate power couple are sure to be timeless.
In the TikTok world
, where micro-trends and "aesthetics" bubble up with dizzying speed, "Barbiecore" has been particularly enduring in 2022. Videos with the hashtag #barbiecore have been viewed more than 50 million times on the platform. What is it?
That is open to interpretation, but it often includes pink, miniskirts and matching accessories. Then there is "bimbocore", a hyper-feminine aesthetic that takes apart patriarchal definitions of femininity and focuses on dressing for yourself, a "modern act of feminism". Mostly though, it's about weaponising the ways in which women have been underestimated.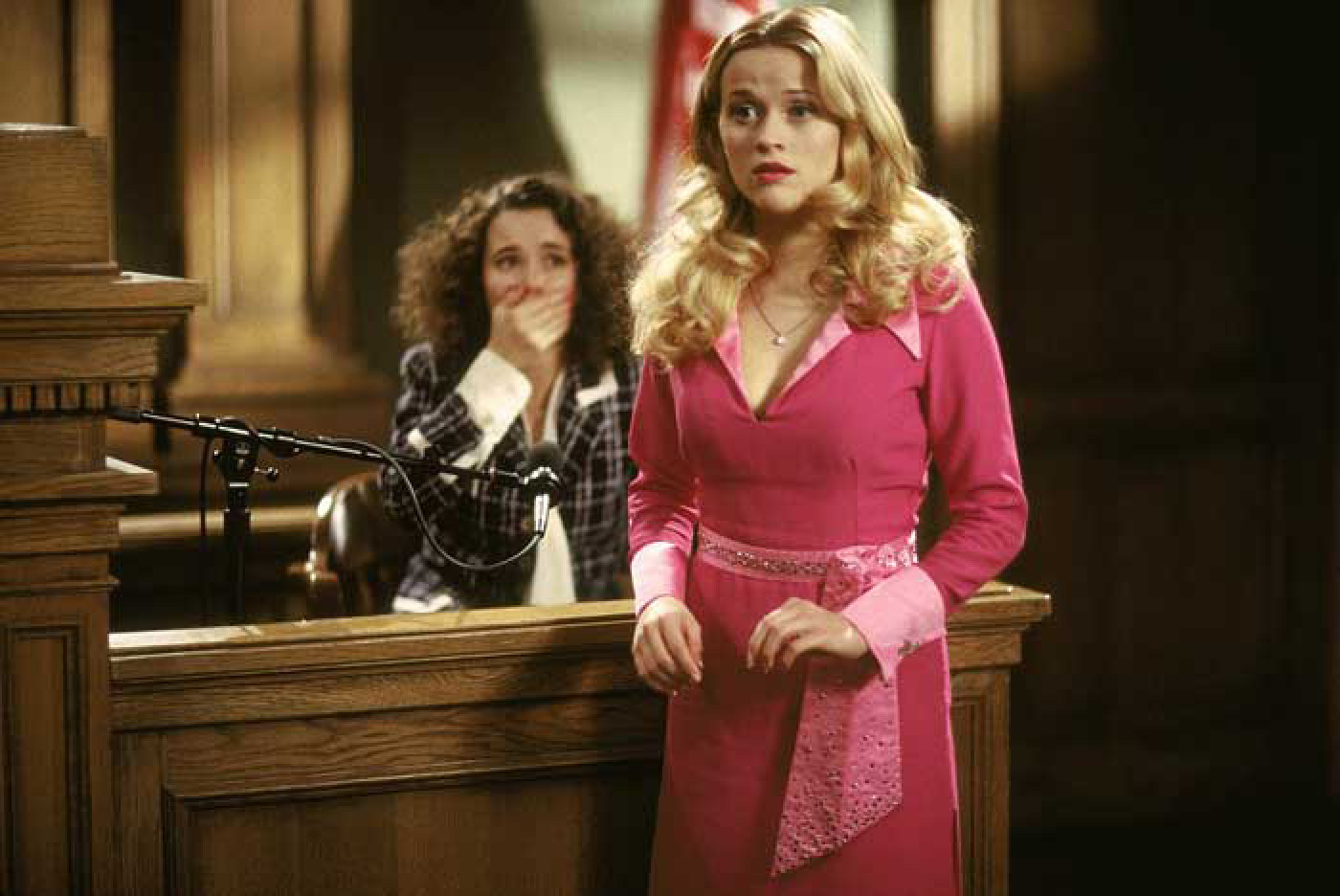 And a Hollywood heroine for the movement? Well, Legally Blonde's hot-pink-clad lawyer Elle Woods of course, first played by Reese Witherspoon in 2001 and set to make a comeback for a third movie, co-written by Mindy Kaling.
The influence of what Maggioni calls the "sassier aesthetic" of hot pink, "is driving a cultural 'reclaiming' of female sensuality and past 'bimbo aesthetics'", flipping them on their head and referencing elements of girl power attitude typical of '90s and early 2000s Bratz dolls, and girl bands such as the Spice Girls.
"Nostalgia in particular is a key factor here, especially for a new demographic who romanticise these past times and are experiencing 'anemoia' [nostalgia for a time they've never known]."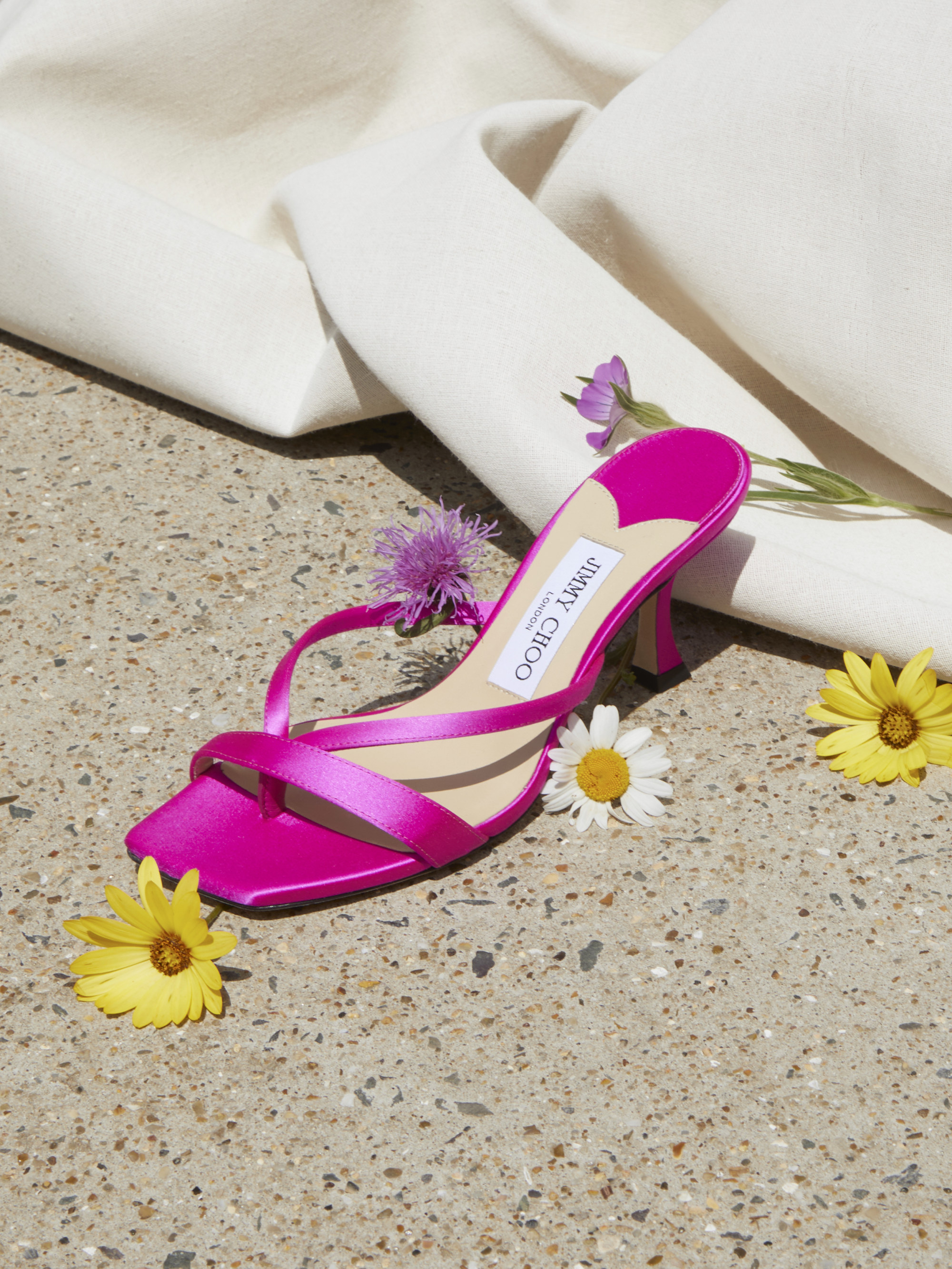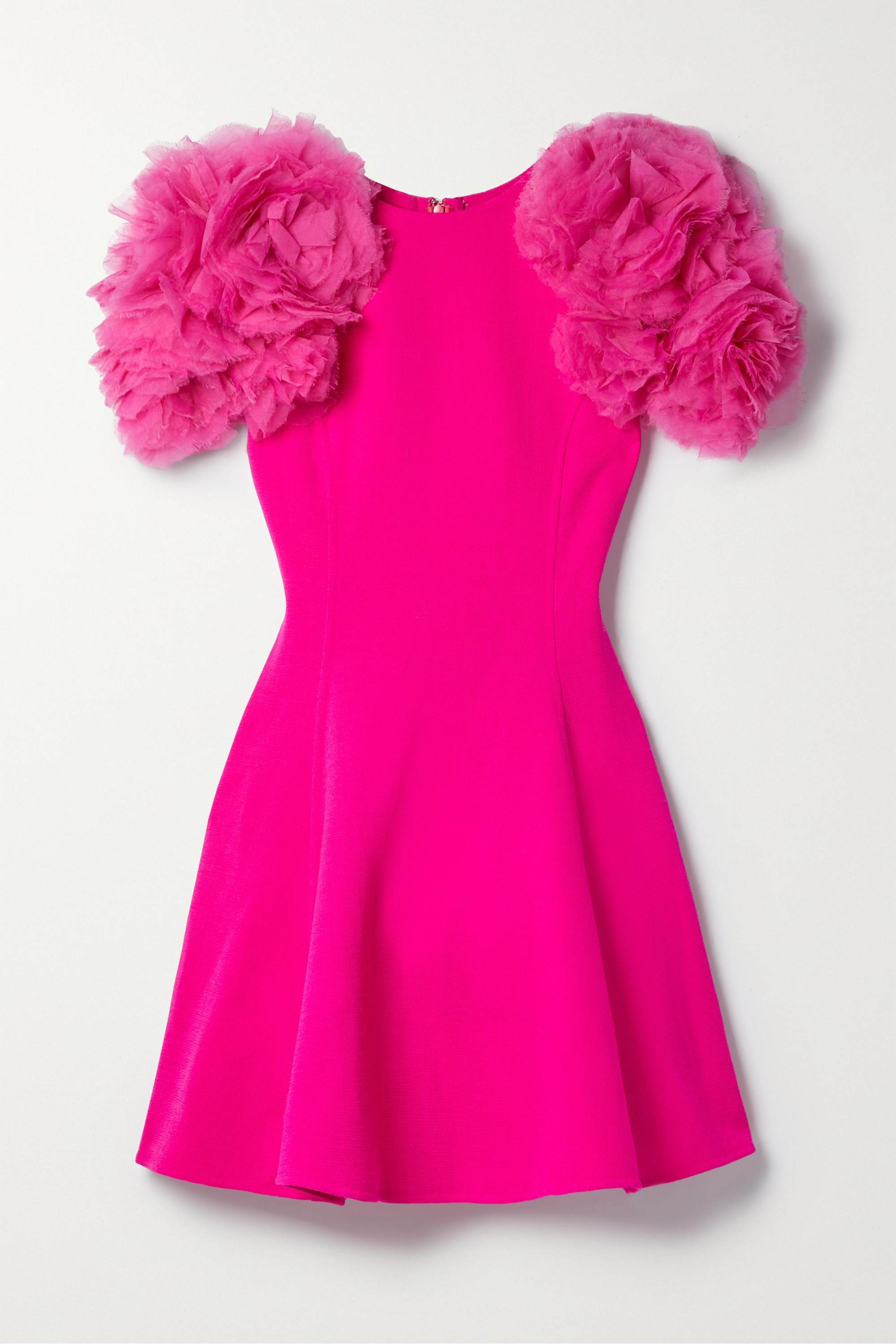 April Hennig, chief merchandising officer at Moda Operandi, says the luxury retailer is trending up 77 per cent in sales of pink this year compared with 2021. Liane Wiggins, head of womenswear at Matches Fashion, says the retailer has increased its investment in "pop colours" by 50 per cent for autumn/winter 2022.
The popularity of pink, says Hennig, speaks to the way it has evolved as a hue, but also how it is interpreted. "Pink is delicate yet strong, feminine yet genderless," she says.
"Designers have elevated the shade from something that could come off as quite girlish and young to a grown-up statement of power and confidence. The beauty of pink is the immense range it lives in – it will undoubtedly continue to play its role in fashion, whether pale and pastel or deep and vibrant, as the trend continues to shift from season to season."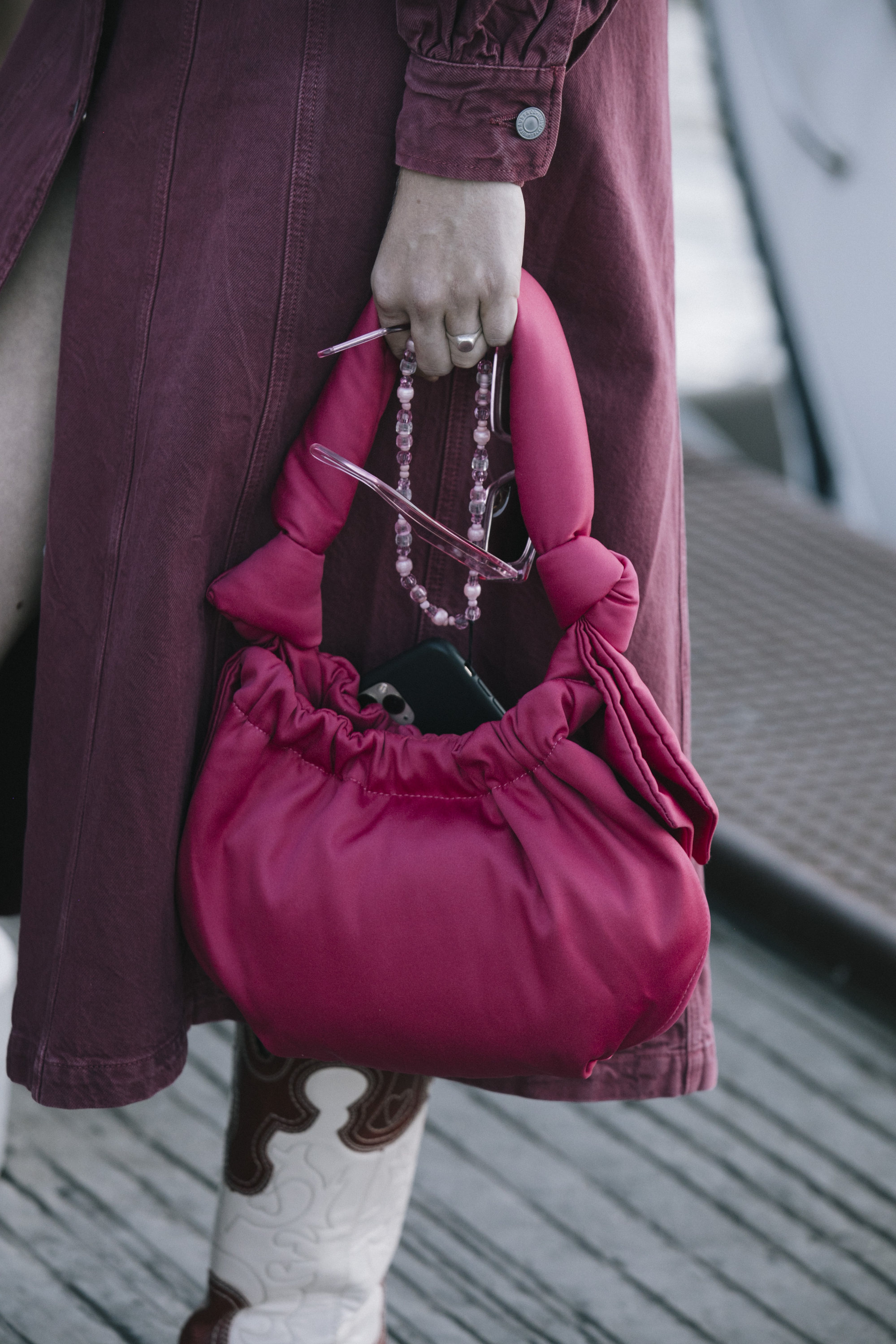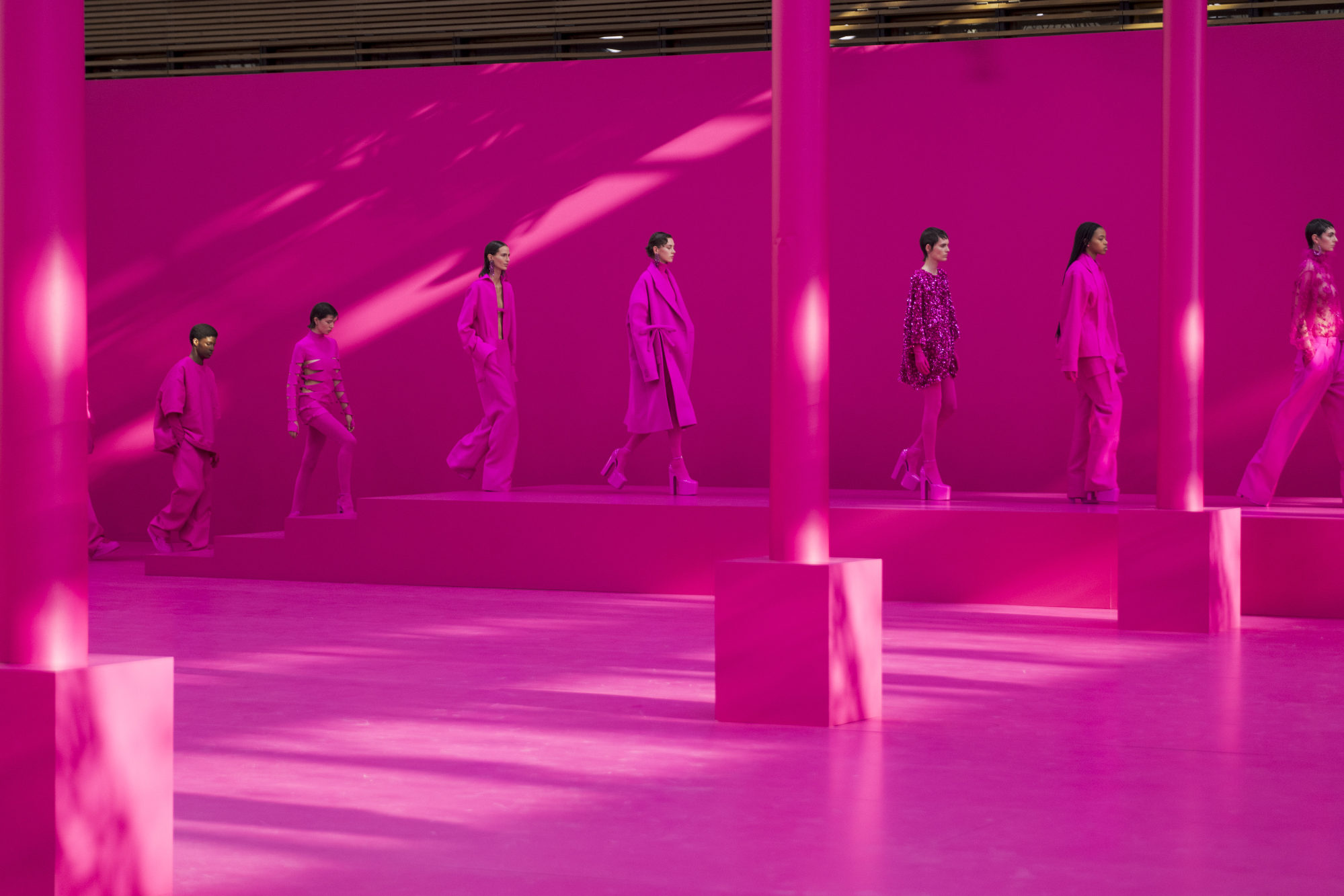 Libby Page, senior market editor at Net-a-Porter, says pink has never strayed far from fashion and pop culture's nerve centre: "From Barbie dolls to iconic films like Mean Girls and Legally Blonde, pink has been a huge part of pop culture and fashion. For autumn/winter 2022, Valentino challenged any ideas that pink can only be girlie and feminine."
Page adds that pink has never really been her colour, but she is reconsidering. If you are feeling the same, now might be your time to think pink.
"There are tonnes of experimental styling tricks when it comes to wearing pink," says Page. "Step out of your comfort zone with Alexander McQueen's statement tailoring, delivering a column of colour, or stick with neutral ready-to-wear and add pops of pink through your accessories, such as Jimmy Choo's fuchsia Maelie satin mules."
Ultimately though, the reign of hot pink this year is a hyper-saturated reminder of the joy of fashion, its capacity to subvert expectations, and that to underestimate anybody donning the colour will be done at your own peril.