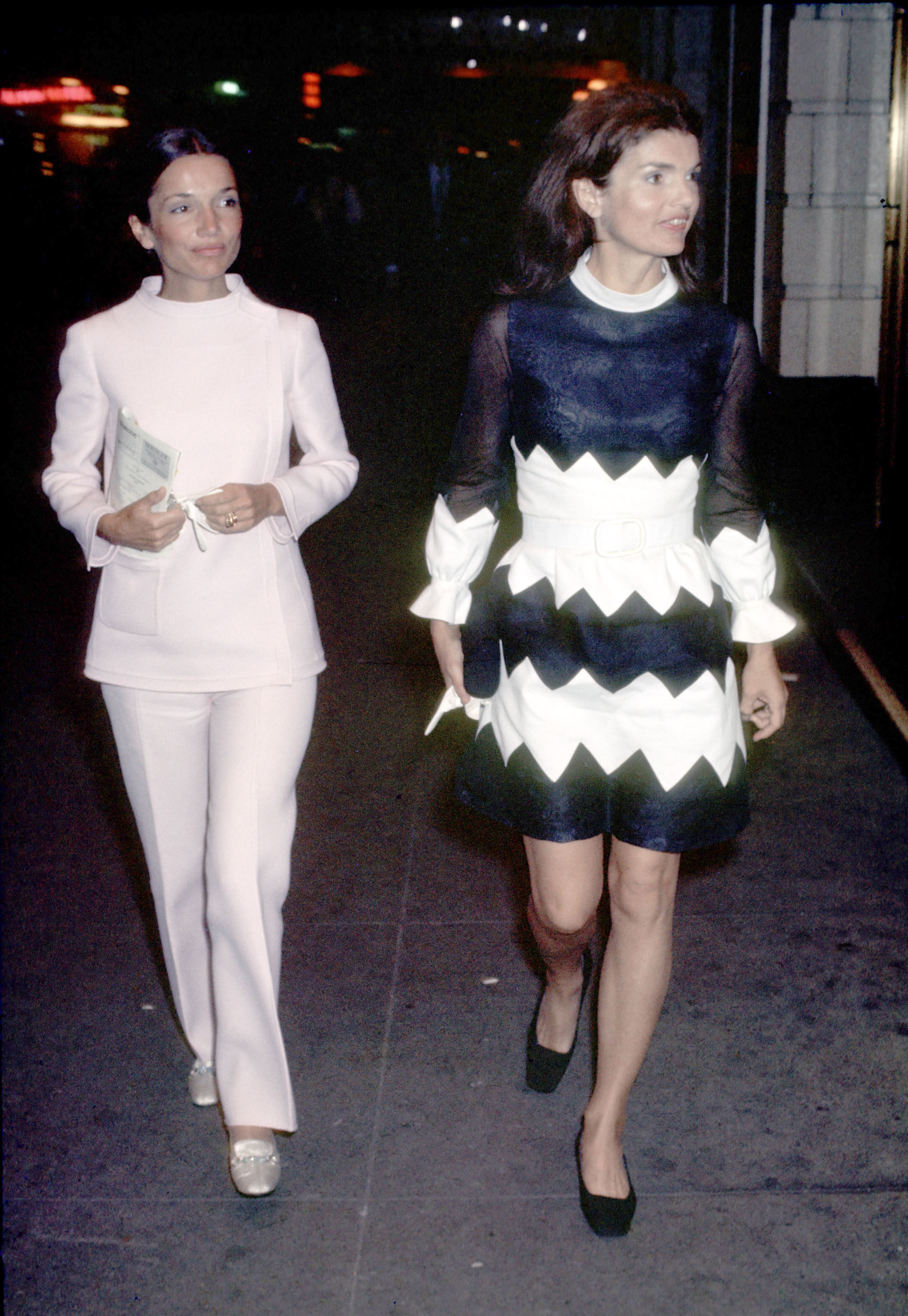 'Return of elegance and glamour': polished, empowering fashion pieces inspired by Truman Capote's 'swans' define 2022/23 autumn/winter couture show season
Fashion
A clique of powerful post-World-War-II women 'collected' by author Capote lived for and held sway over fashion and style at couture houses such as Balenciaga
These 'swans' – 'calm above water, paddling furiously beneath' – inspire its creative director and rivals at other houses, and a Ryan Murphy TV series
The Balenciaga autumn/winter 2022/23 haute couture show held in Cristóbal Balenciaga's original salon in Paris in July gave a nod to a particularly glamorous era.
Creative director Demna Gvasalia took the shapes and silhouettes Balenciaga was best known for in his mid-20th century heyday and made them relevant for today's couture client.
This beautiful and sometimes discombobulating collection would certainly have pleased author Truman Capote's "swans": the post-World War II society women who frequented Balenciaga's shows and sometimes bought out the entire collection.
A glamorous and an immaculately honed personal style – in everything from outfits to napkins – was this clique's raison d'être.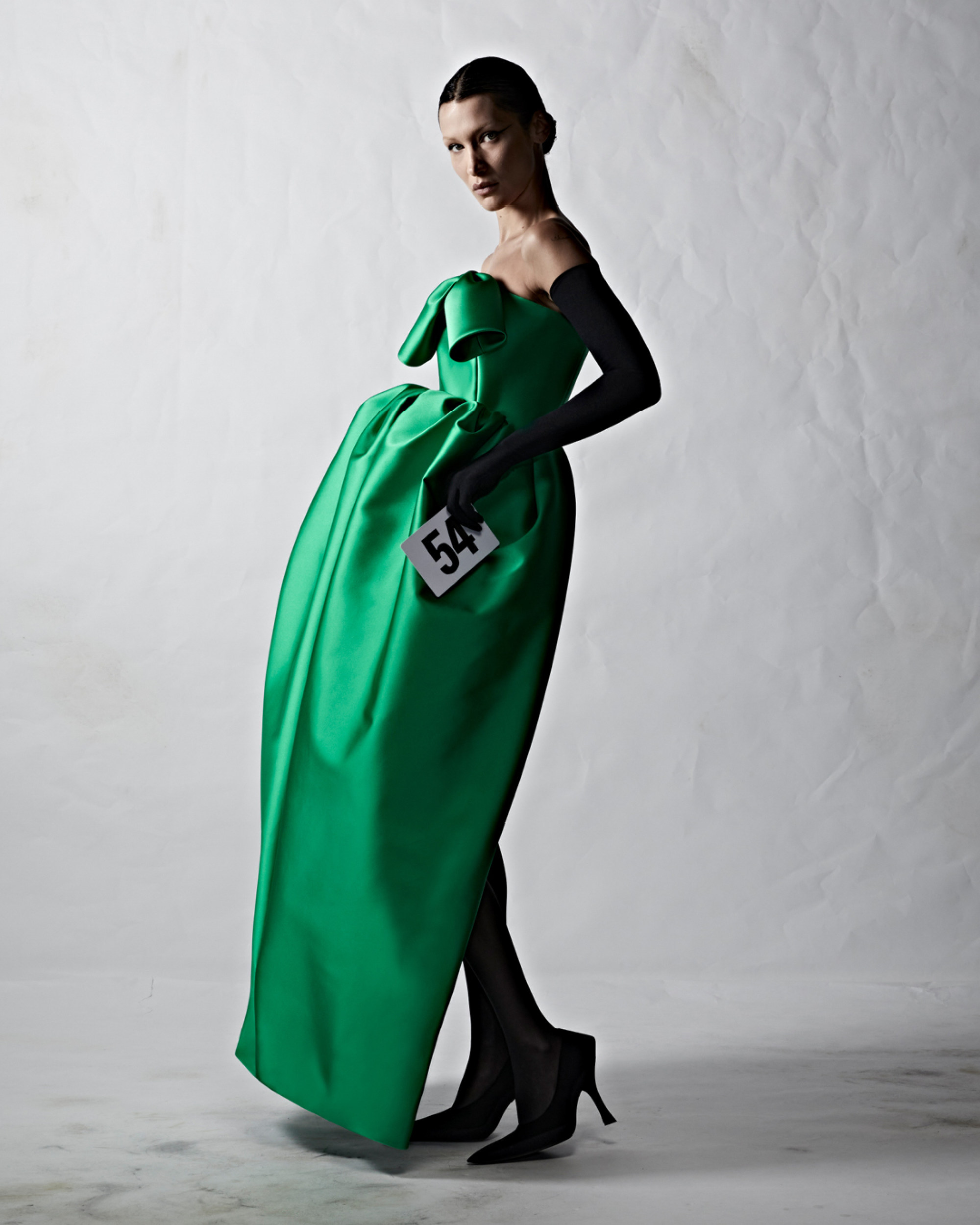 The ultimate ladies who lunched, the swans included:
Lee Radziwill, eternal style icon and sister to Jacqueline Kennedy Onassis;
C.Z. Guest, a favourite of photographer Slim Aarons (whose speciality was "attractive people doing attractive things in attractive places");
Italian princess Marella Agnelli; and
Mexican-born Gloria Guinness, who Women's Wear Daily once called "the ultimate".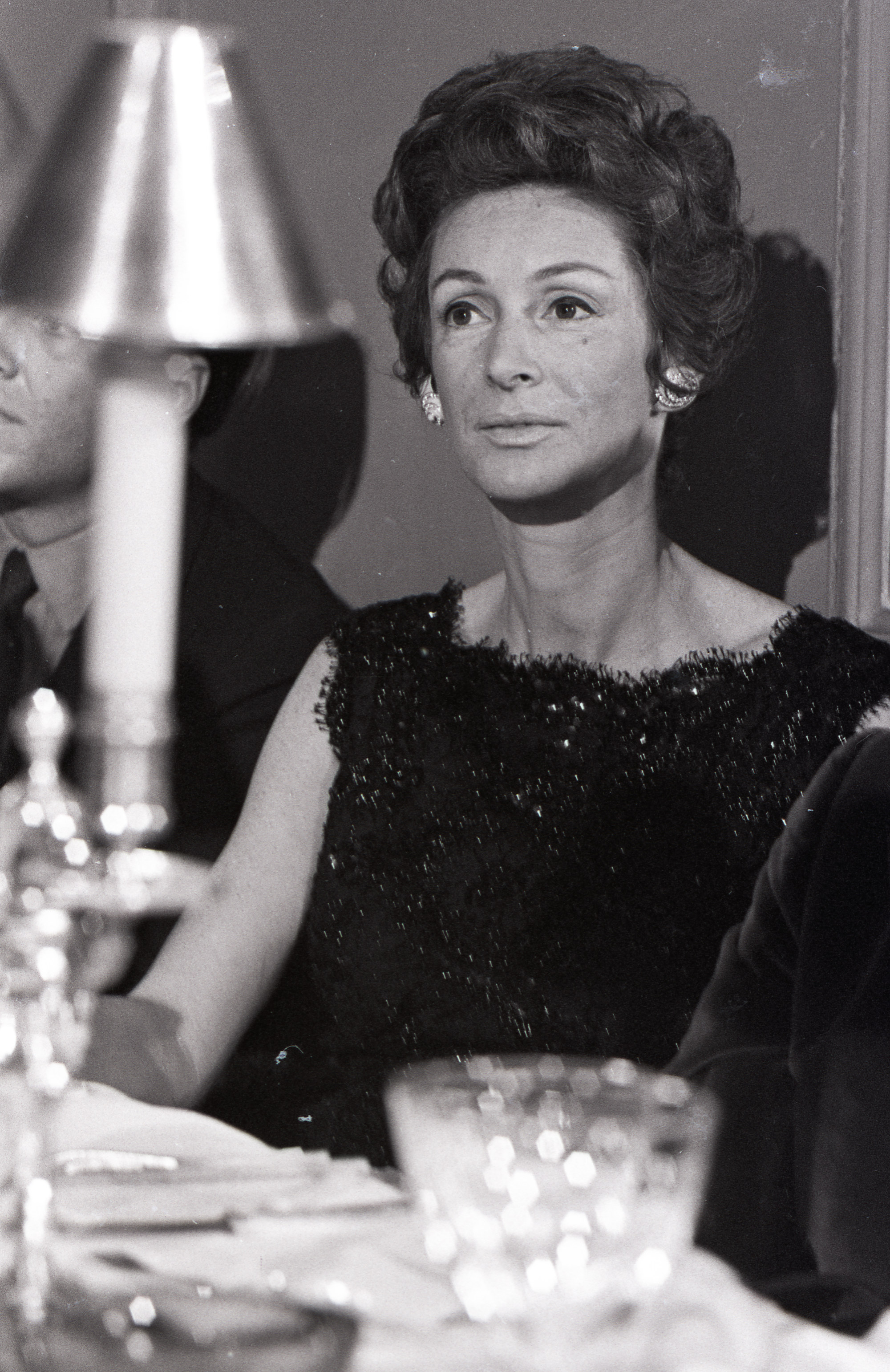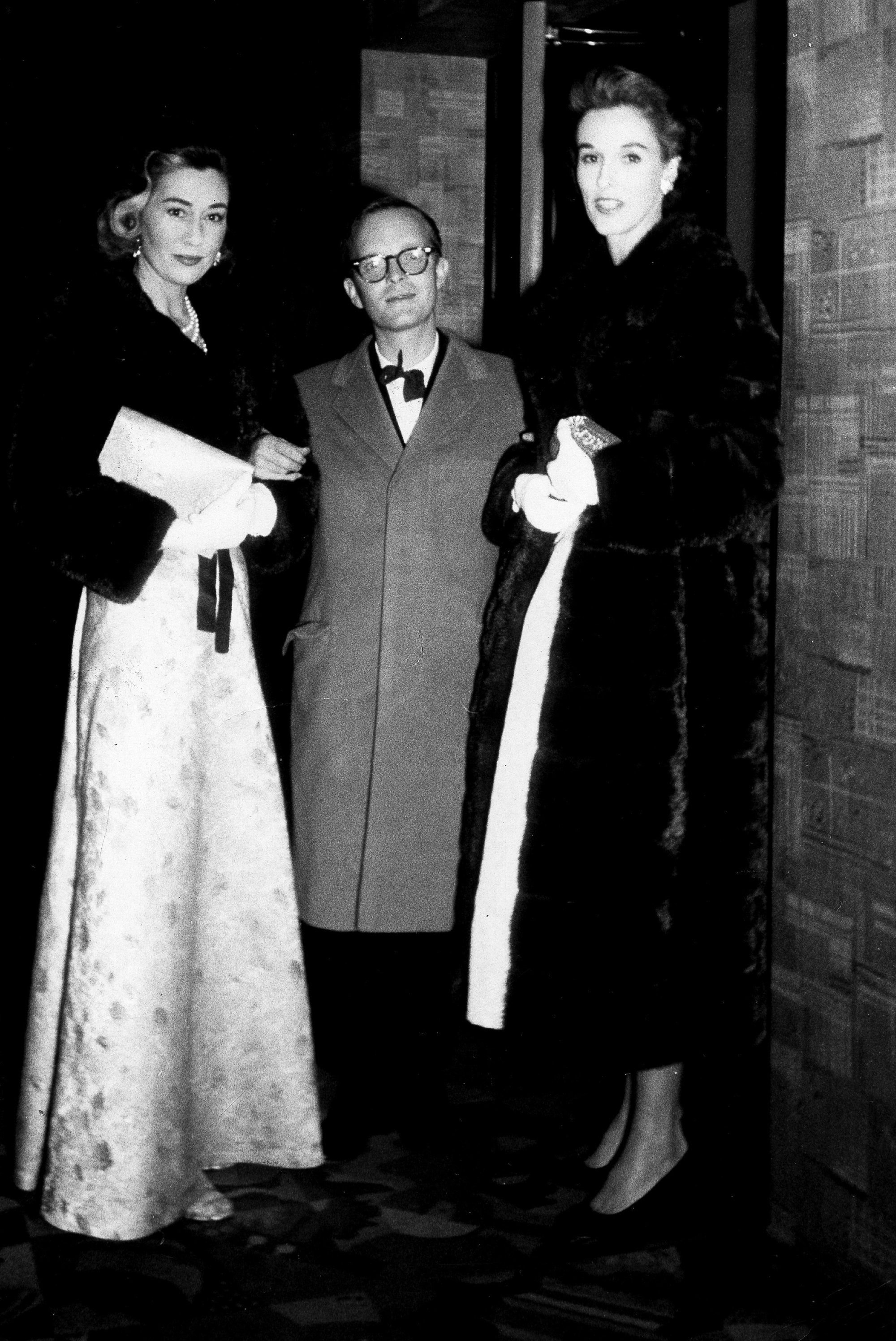 Capote "collected" these dazzling women, cosying up to them as their trusted companion and trading confidences; it's a scene set to be given the Ryan Murphy treatment in the next instalment of his glossy television series Feud: Capote's Women, which begins filming this year. Naomi Watts is signed on to play another notorious clique member, Babe Paley.
Adapted from Laurence Leamer's bestselling book Capote's Women, the series will introduce a new generation to the incredible hold this group had on the fashion and style of the time.
As equestrian, gardening writer and home decorator par excellence Guest once said: "Style is about surviving, about having been through a lot, and making it look easy."
Surely no phrase better sums up how to approach style today. But if elegance is back, it's not how we knew it. It's always had steeliness and discipline, but elegance today has more depth.
"The swan: calm above water, paddling furiously underneath," says Lauren Santo Domingo, founder of luxury retailer Moda Operandi (and certainly a modern- day swan, with her unparalleled elegance in both style and mind).
"She makes even the most tricky and challenging moments appear entirely effortless."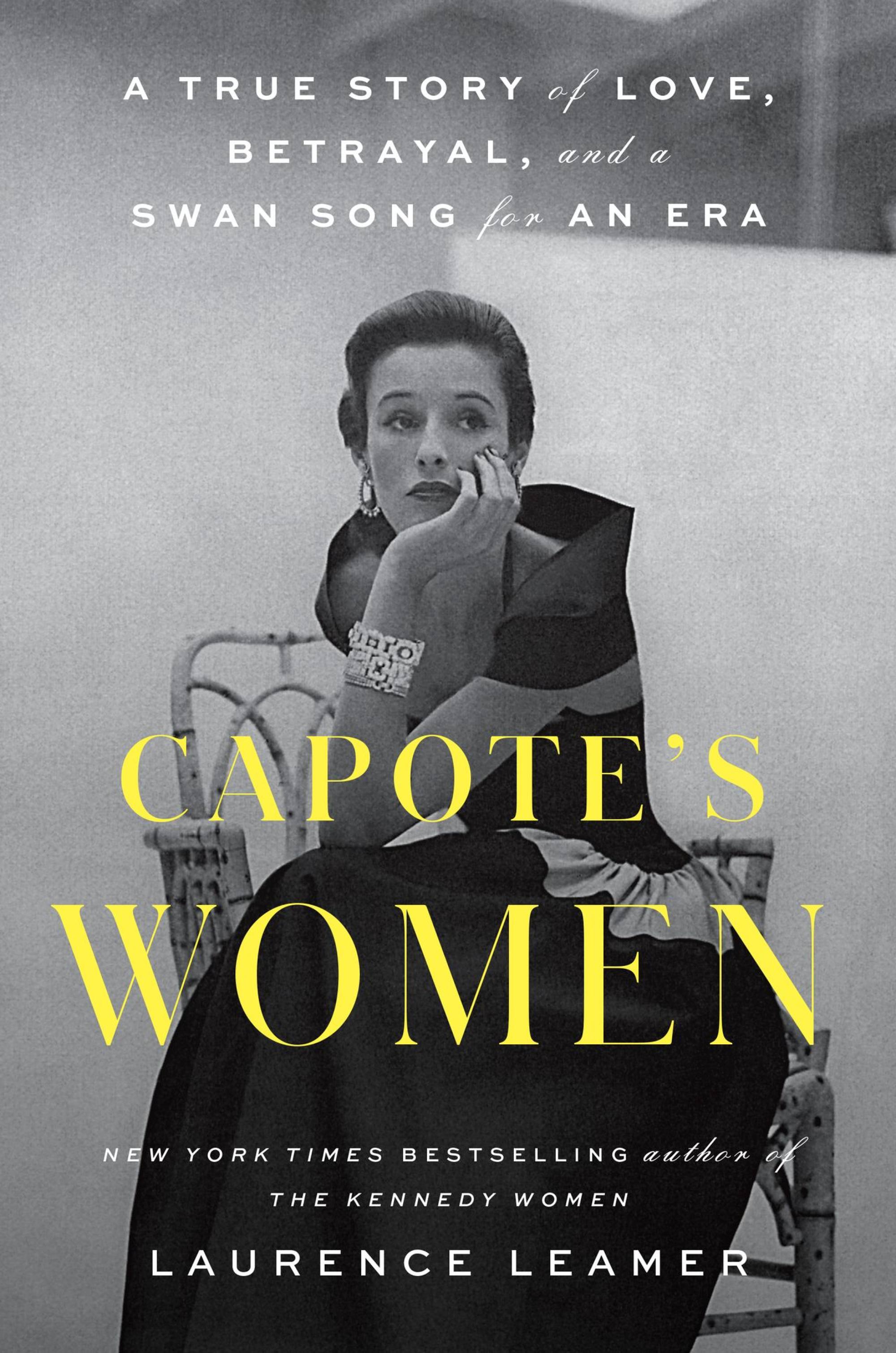 Leamer, who says the reaction to his book has been astonishing, reveals he was drawn to write about these women because like many of us, he found them "fascinating", especially because their perfect facades were, well, just that: facades.
"The illusion to maintain their lives, when sometimes they were miserable, their husbands cheated on them and were not nice," he explains, "that was the world, they made their own lives.
"Elegance, a natural sense of style and a sense of superiority – as I wrote in the book […] they pretended they didn't realise everybody was watching."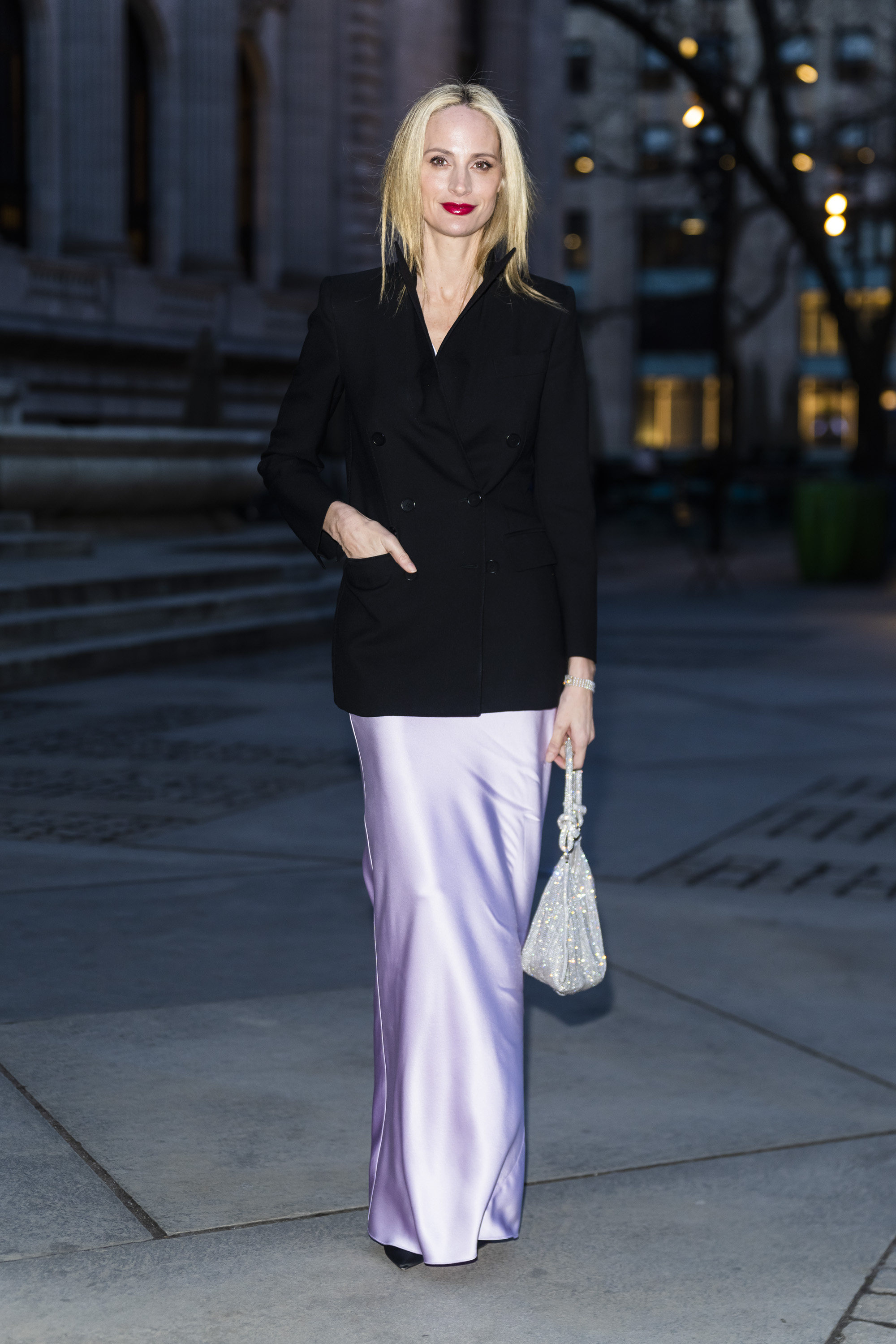 Paley, once a fashion editor at Vogue and married to William S. Paley, the founder of CBS, was a fixture on the international best-dressed lists. When she knotted a silk scarf around her bag, women everywhere followed suit.
Gloria Guinness, with homes all around the world, worked for a time as a contributing editor at Harper's Bazaar, where she coined aphorisms such as "chic cannot be taught".
Last year, Max Mara's creative director, Ian Griffiths, enlisted Ginevra Elkann, a granddaughter of Marella Agnelli, to direct the video for the luxury Italian house's cruise 2022 show.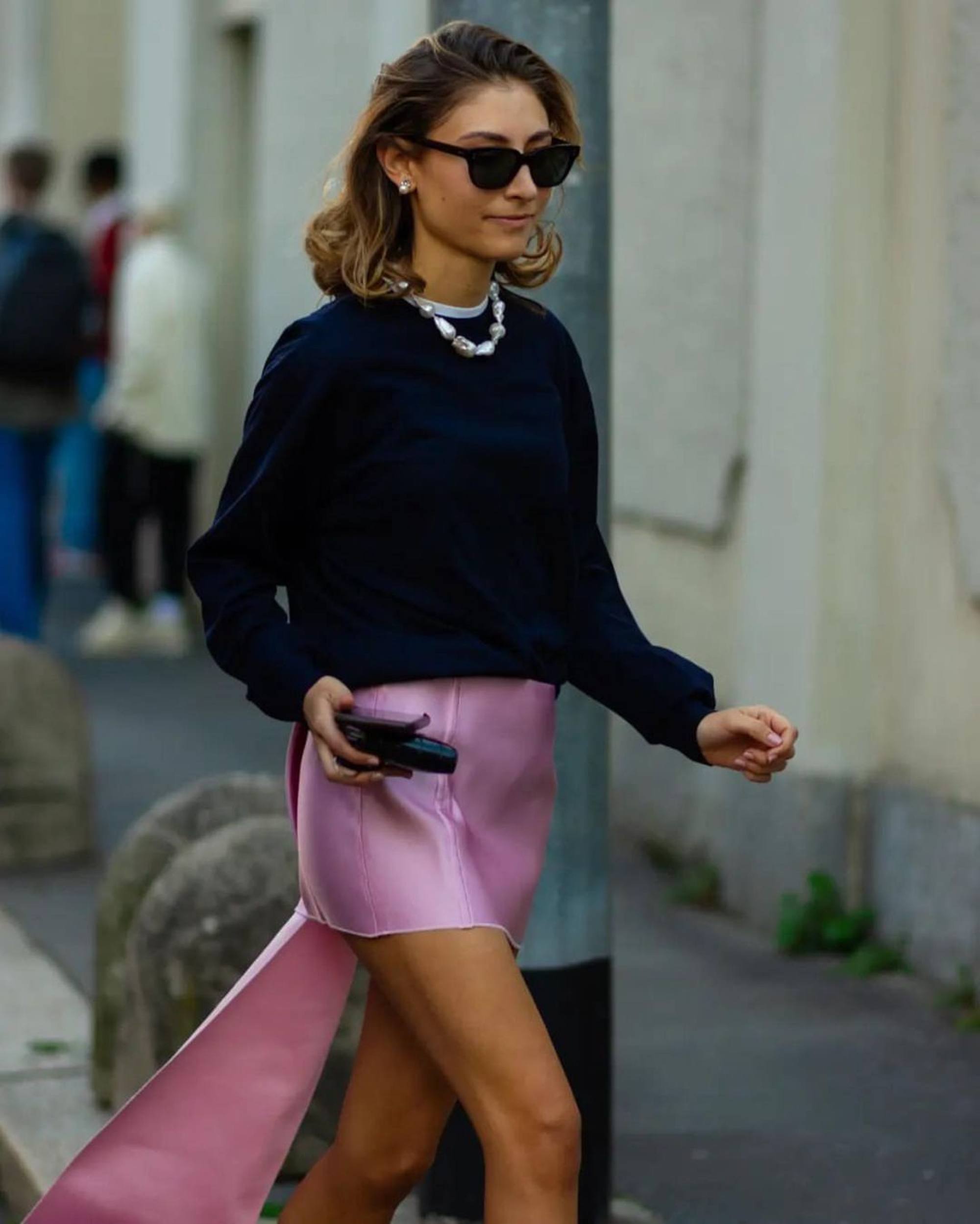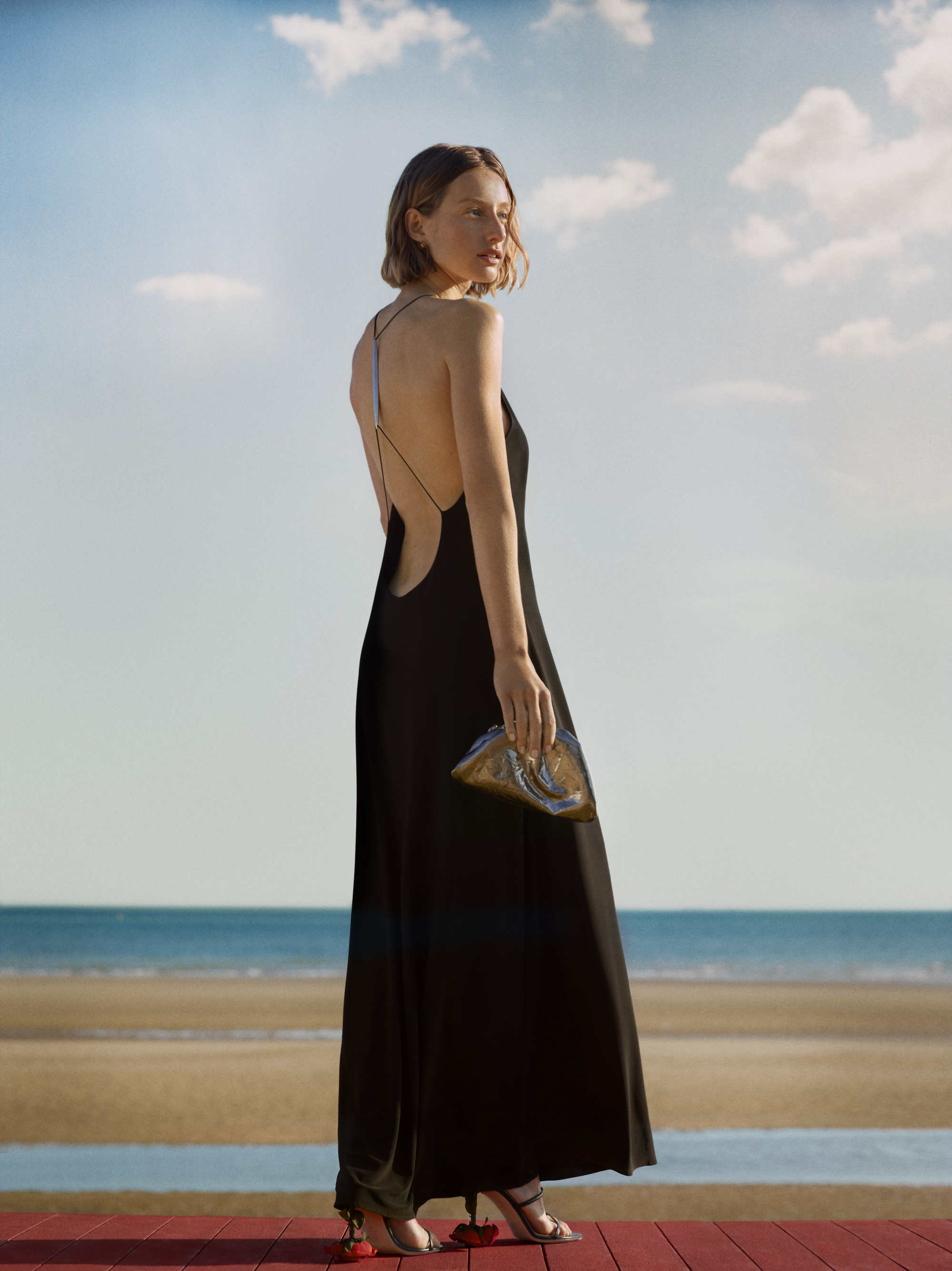 Staged on the Italian island of Ischia, the collection took inspiration from the elegance of the swans, as well as the island itself, where Capote wrote Local Color (1950), after spending a languid few months there.
Griffiths said at the time: "The modern Max Mara Swan has a way more complicated life than Truman's swans did. But still, she wants elegant clothes with a sense of ease. Ginevra also reminded us how her grandmother's concept of elegance was based on simplicity."
On social media, influencers such as Jenny Walton and Vogue shopping editor Lilah Ramzi mix vintage designer pieces with headscarves and pearls, creating looks to suit a chic and unflappable modern-day swan.
On TikTok, amid the chaos of competing trends and aesthetics, there are plenty of tips on how to dress more elegantly (and how to look more "expensive"). The best thing about TikTok in that regard is its proving that elegance is open to interpretation, and not only for a small coterie of incredibly privileged society women.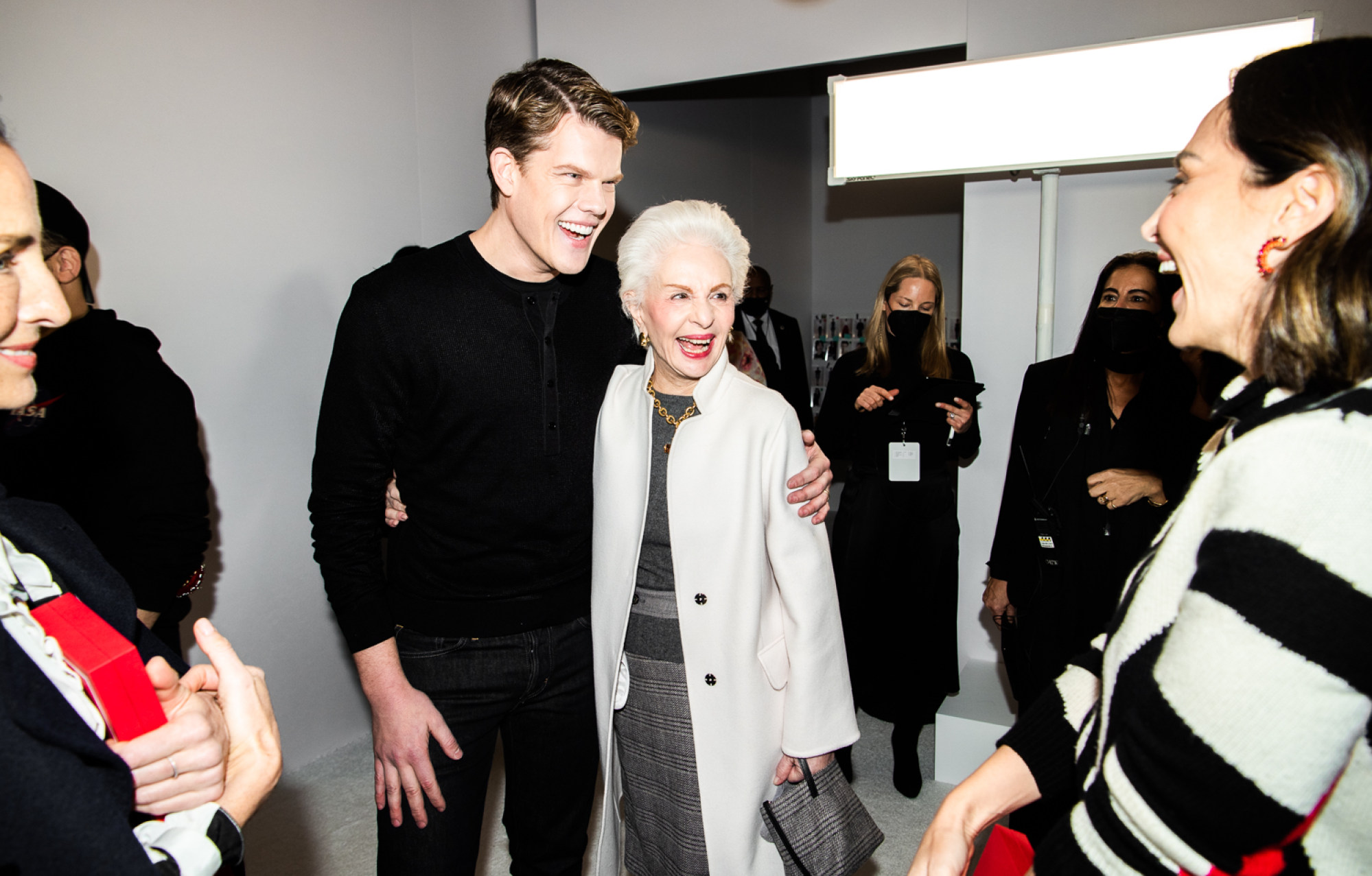 Wes Gordon, creative director at Carolina Herrera – founded by the supremely elegant Carolina Herrera in 1980 – says he has always been drawn to the swans era. His joyous and feminine designs honour Herrera's vision but in a way that feels right for today's sophisticated woman living in a complicated world.
"I've always been drawn to this era of glamour, of taking care to dress up and looking your best and most beautiful," he says.
"These ladies defined elegance and beauty in their time, and Mrs Herrera was one of them. I love looking at images from her time at events with Jacqueline de Ribes, C.Z. Guest, Andy Warhol or Lee Radziwill.
"When I see my friends get dressed up today, I am seeing a similar approach and return to glamour and an uncompromising vision of beauty. As we emerge from the pandemic, I think we're all craving the chance to dress up and feel our best."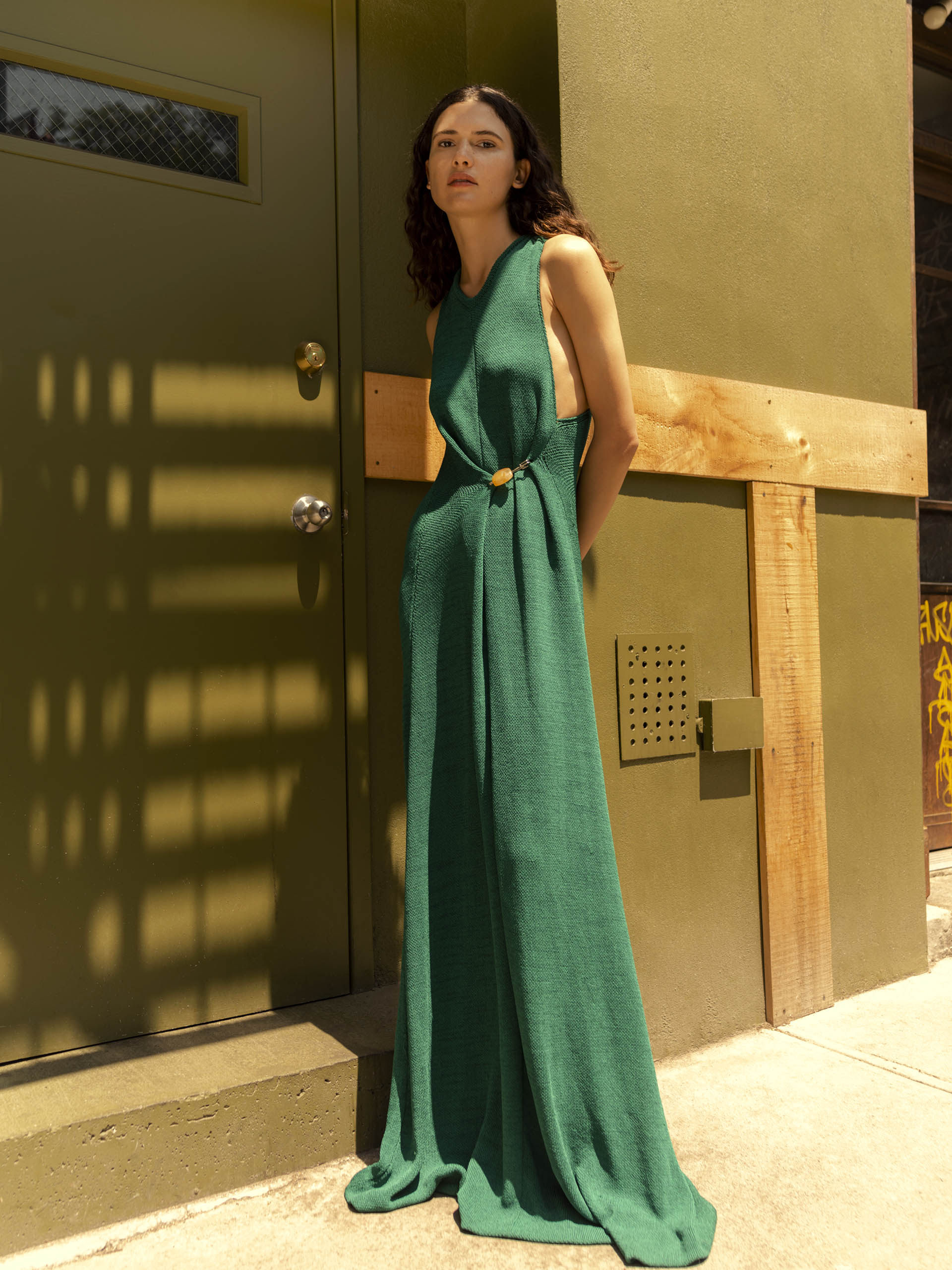 Gordon adds: "There's been a misconception that being elegant can mean boring or uptight, but I think being elegant can be an act of rebellion, or true self-expression.
"When I think of the swans of today, I think of a very diverse, influential group of women ranging in age and from all types of backgrounds.
"We've been so lucky to work with such incredible women ranging from Adele to Kamala Harris to Chinese superstars such as Joey Yung and Victoria Song."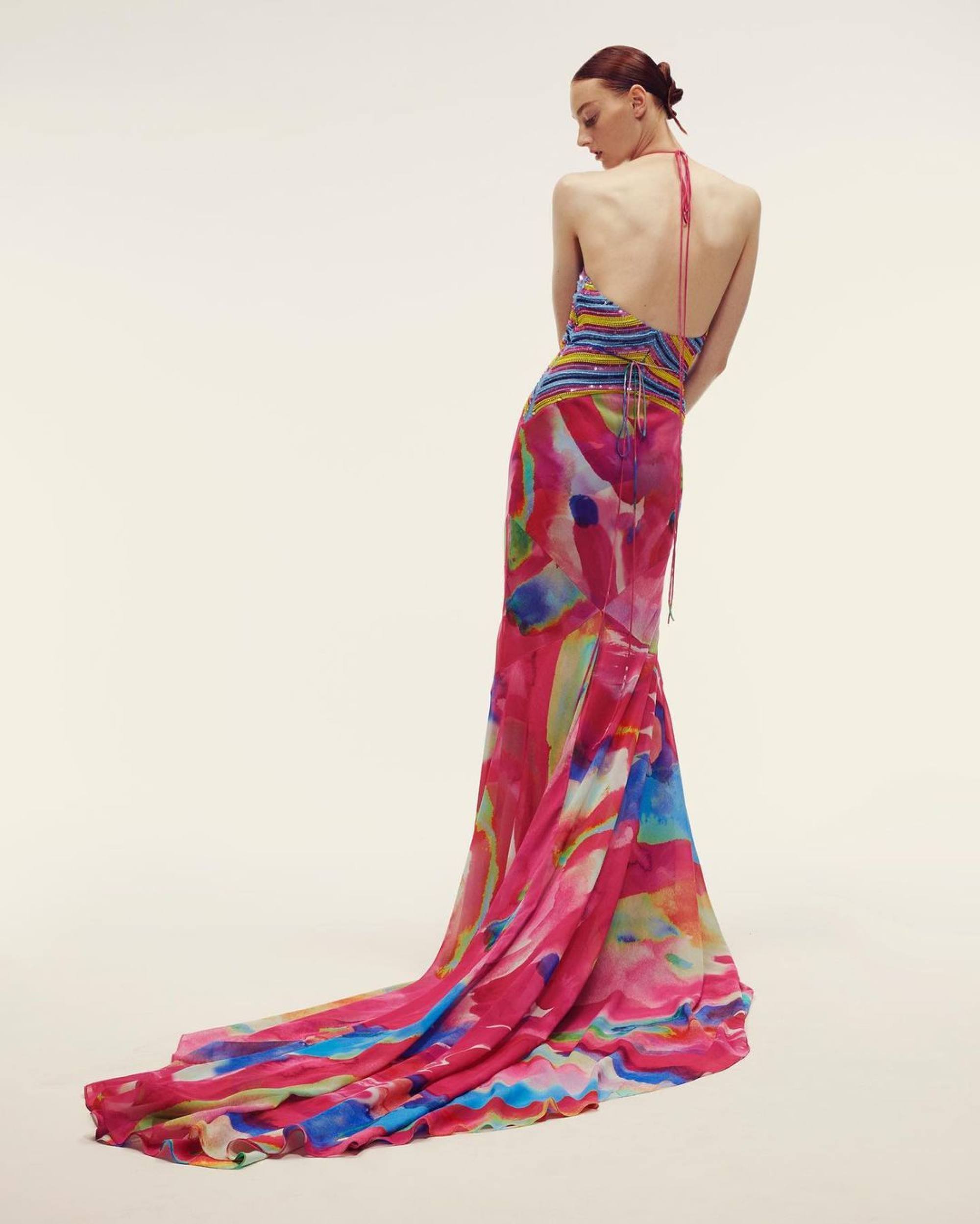 Libby Page, senior market editor at luxury online retailer Net-a-Porter, says the influence of the swans can be spotted in recent seasons.
"The return to elegance and glamour is emerging from the circumscribed living we've experienced in the past few years," she says. "Post-pandemic, designers and customers are experimenting with more optimistic colours and silhouettes, bringing more fun and joy to our wardrobes.
"Inspired by Truman Capote's coterie of glamorous female friends and some of the chicest women in high society during the 1950s and '60s, swan depicts the post-war world, much like the post-pandemic world now.
"'Trophy dressing' is one of the autumn trends that we identified, particularly cult evening wear pieces with luxurious fabrications, embellishments, sequins and shine – gowns and dresses that emotionally grab attention."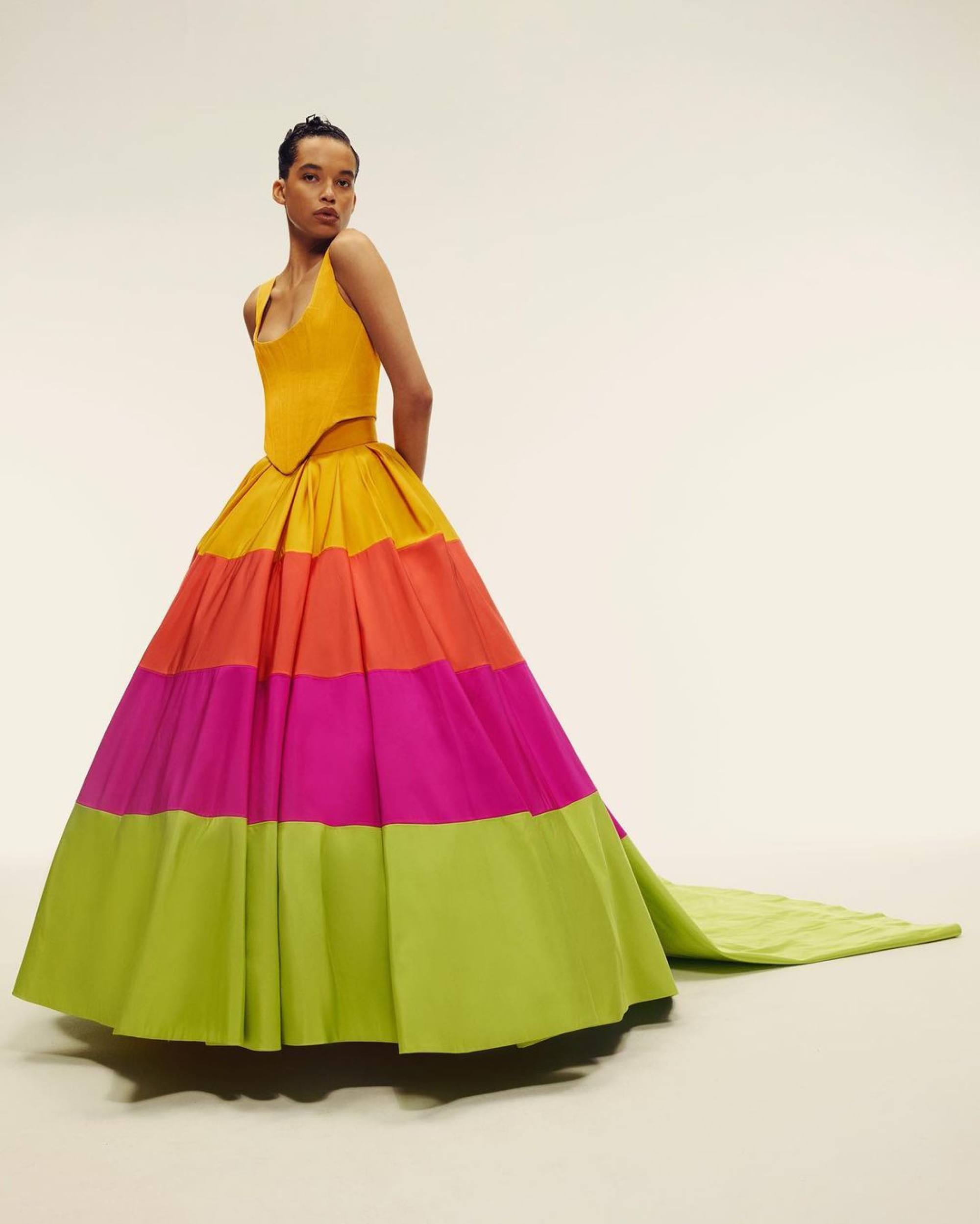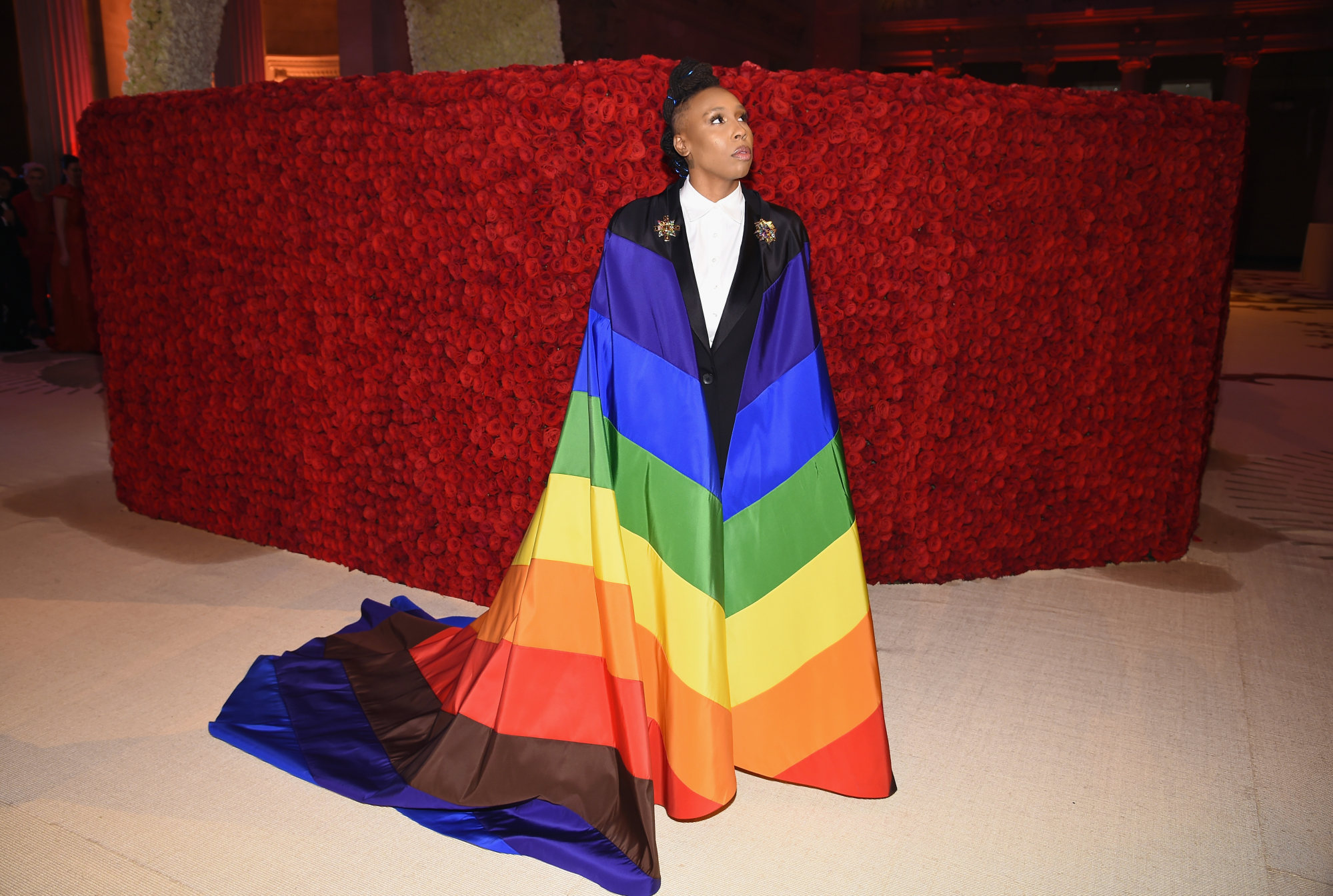 It is something that Matches Fashion has noticed, too. Liane Wiggins, head of womenswear at the online retailer, says its "occasionwear" category is continuing to grow.
"For autumn/winter 2022, the dressing up mood has evolved with designers embracing glamorous silhouettes, opulent fabrications, crystal shine and sequins," she says. "We want to be the destination for empowering pieces that delight and excite and have a strong sense of individuality."
Wiggins lists some of her picks in this category as Loewe's shiny bow sandals, Simone Rocha's rich velvet dresses ("it speaks to our artistic customer who dresses for herself") and the shine and sequins at Rick Owens and Emilia Wickstead.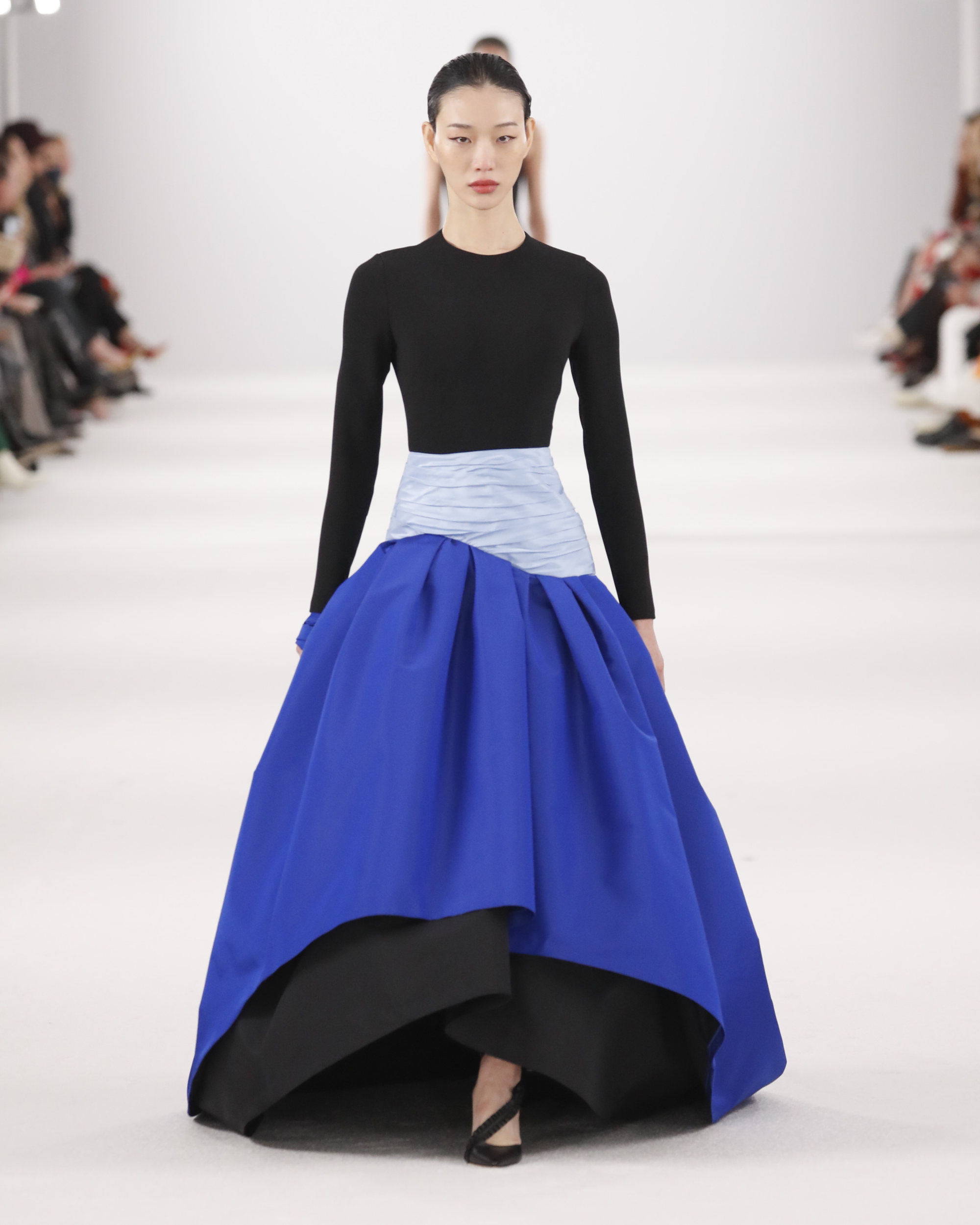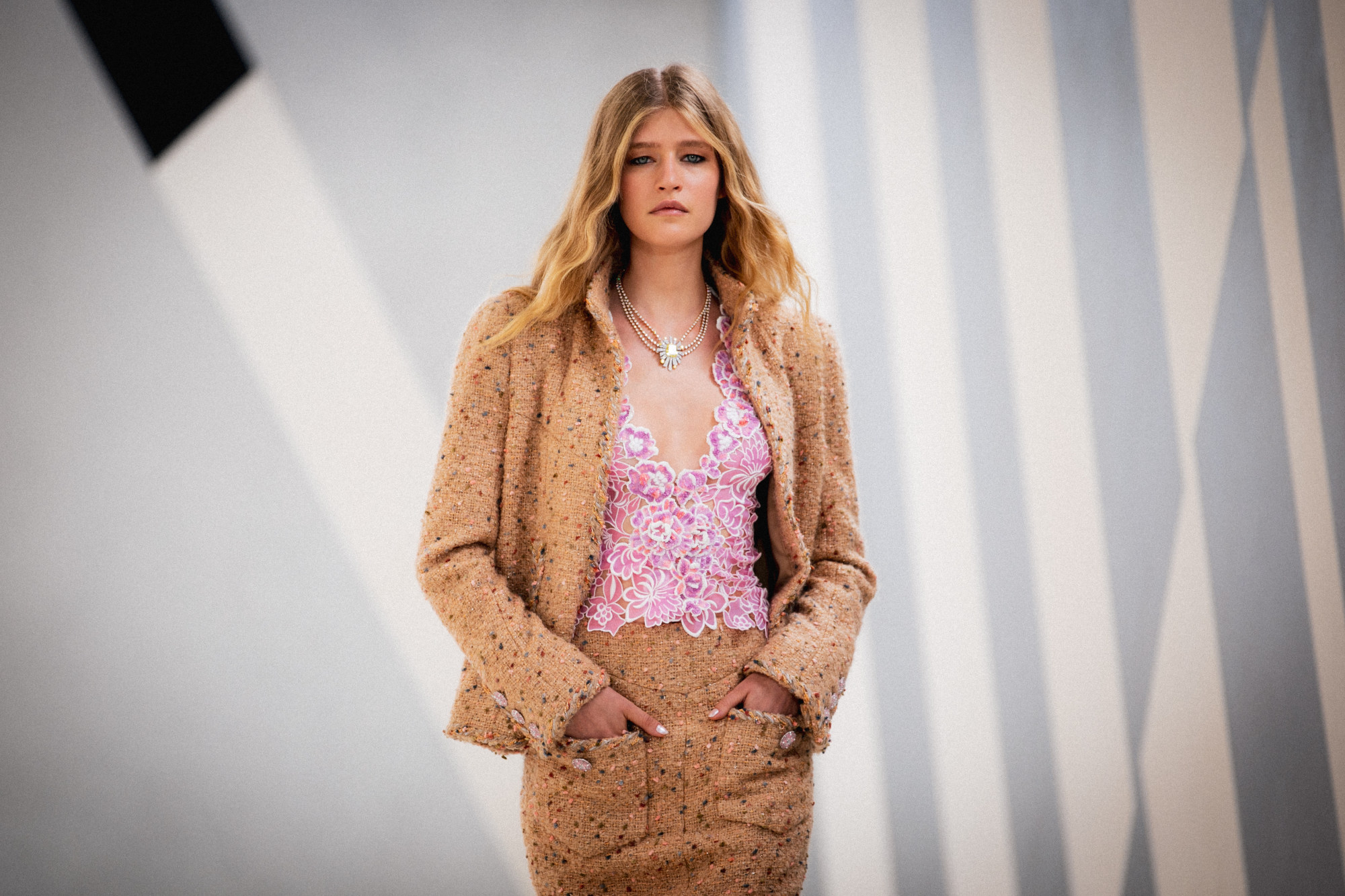 Page says that the swans' influence can be seen in the pre-autumn collections from Oscar de la Renta, Carolina Herrera, Khaite and Christopher John Rogers. The difference between now and then, she says, is in the details.
"[There are] modern updates such as cut-out details, statement buttons, bold stripes and hats," she says. "The looks are polished and sophisticated while embracing individuality."
Page pinpoints the likes of Miss Sohee and Grace Ling, designers who are part of the retailer's Vanguard mentorship programme, as furthering this aesthetic with modern takes on couture, impeccable tailoring and elegant silhouettes.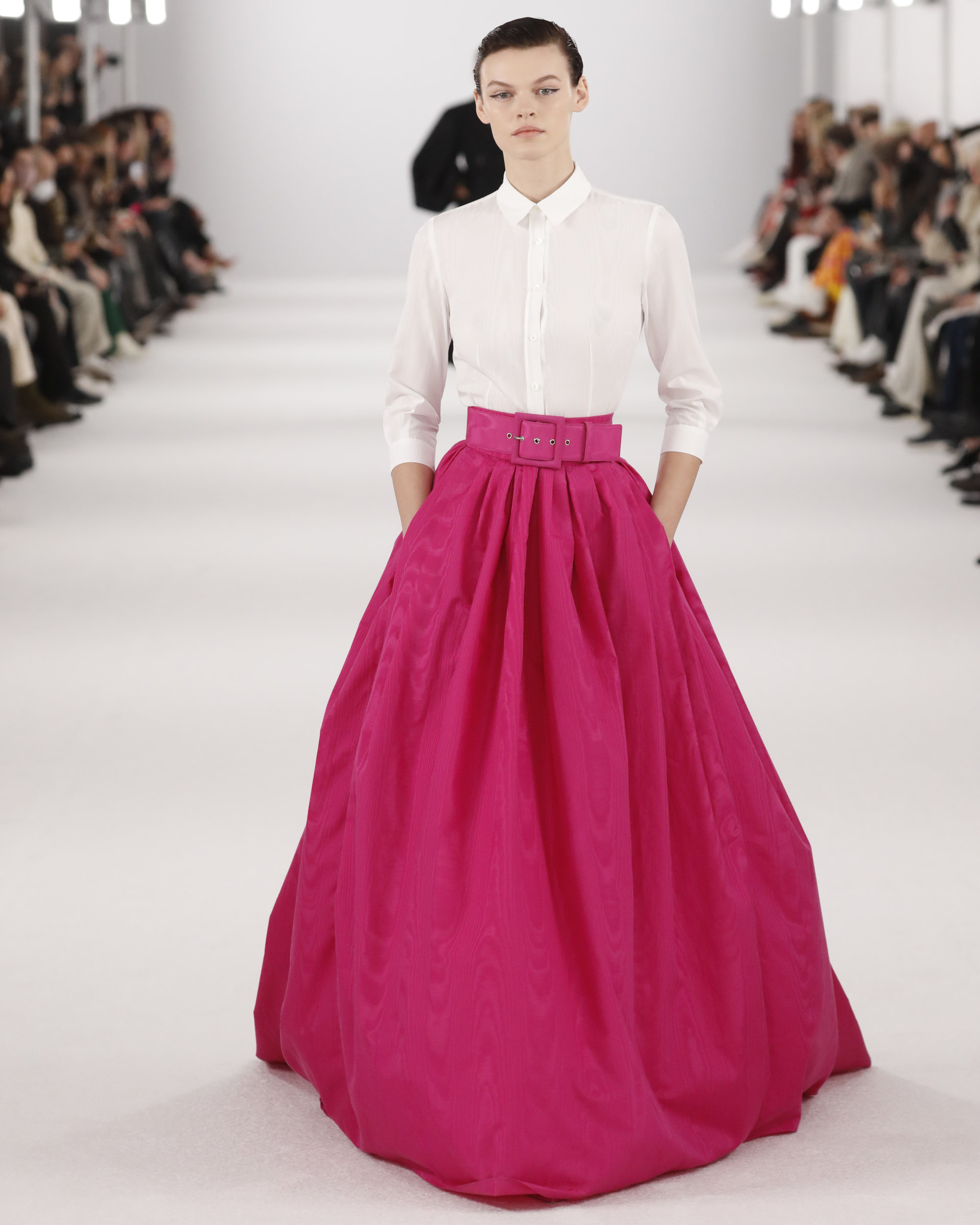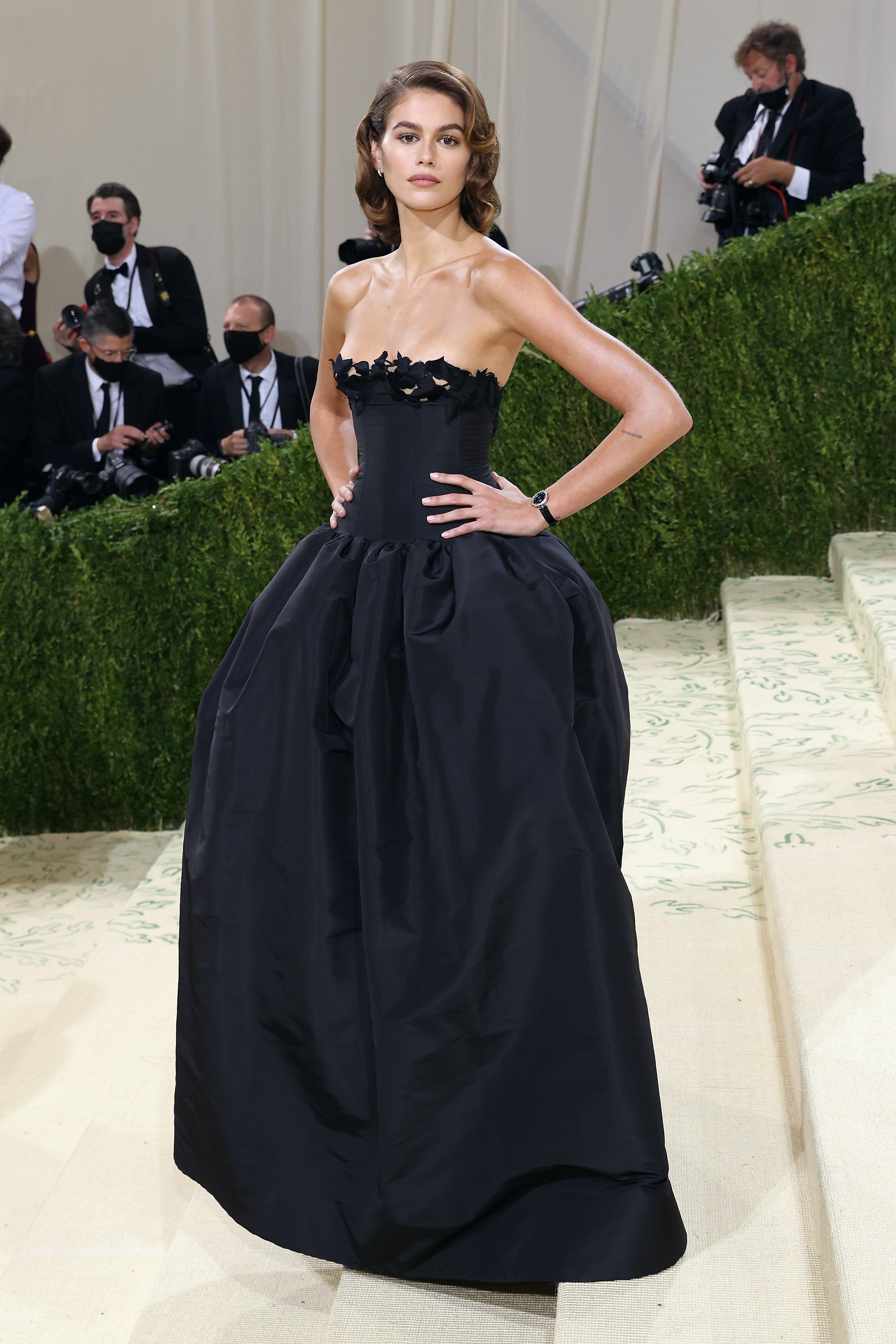 For Page, a modern swan is less about what she wears than what she stands for. "Anybody can be a swan," she says, "it's about owning your look and being confident.
"My colleagues and friends, they're all elegant in their own way. Elegance to me is about being kind and graceful in everything you do, thinking of others and moving through the world with kindness."
It's an idea that fits entirely with a missive from Coco Chanel, another arbiter of all things swanlike: "Elegance does not consist of putting on a new dress."