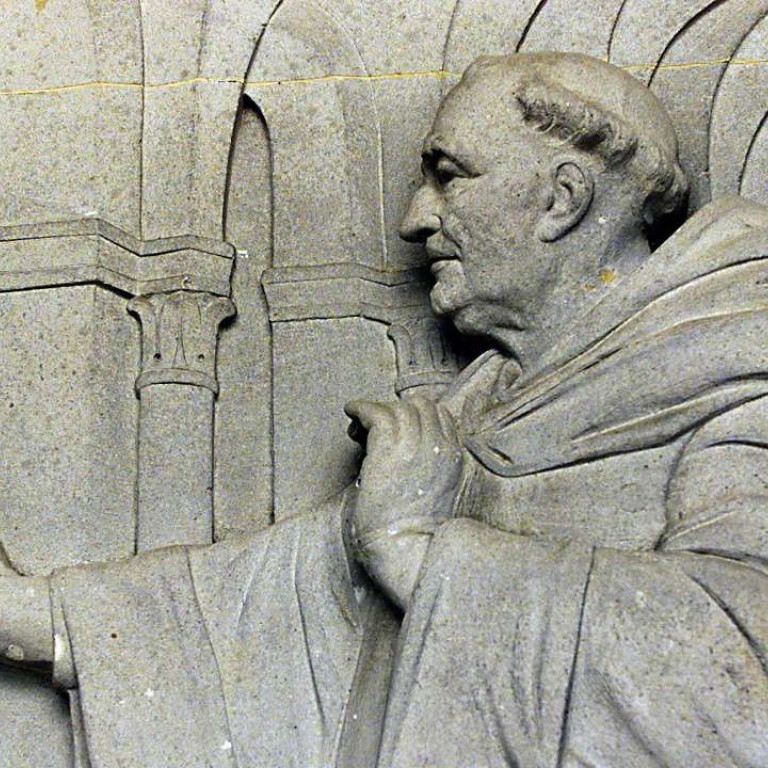 Opinion
The Corkscrew
by Nellie Ming Lee
The Corkscrew
by Nellie Ming Lee
Tête de cuvée, the best of the best champagne
These fine vintages are made from grapes cultivated from the best grand cru and premier cru vineyards and are named after very important people, so they are best enjoyed on the most special occasions
A tête de cuvée is a champagne house's top drop. It is made from grapes that have been nurtured and cultivated from its best grand cru and premier cru vineyards. It is made only in extraordinary years, when the cellar master deems the grapes to be of outstand­ing quality; most houses will not produce more than three vintages in a decade. These wines spend more time in the cellar than other cham­pagnes; at least seven years (non-vintage champagnes are usually aged for two to three years), which gives them time to develop their special character. Tête de cuvée bottles have extra detailing, to signify luxury and indicate covetability.
Producers name their tête de cuvée brands after important people. Moët & Chandon's Dom Pérignon, for example, was named after the Benedictine monk who is considered by many to be the father of champagne. Brother Dom Pérignon (1638-1715) perfected a number of tech­niques that were innovative and are still in use: blending grapes to main­tain quality and consis­tency; making a clear (colourless) wine from red grapes; using thicker bottles to prevent them from exploding under the pressure of the gas; and figuring out the best time to bottle the champagne to maintain the bubbles. Dom Pérignon the wine wasn't made until 1921 and, at first, it was shared only on special occasions within the Moët family.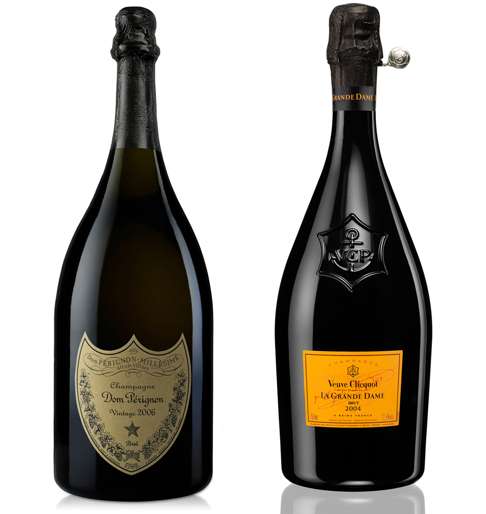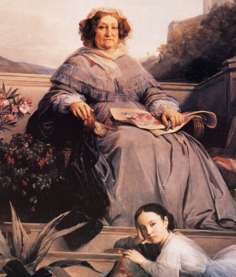 La Grande Dame, made by Veuve Clicquot Ponsardin, is named after Barbe-Nicole Ponsardin, who became a
veuve
("widow") at an early age and carried on her late husband, François Clicquot's wine business. She is credited with developing the remuage tech­nique by sacrificing her dining table – drilling holes into it to hold bottles, which were gradually turned upside-down to move the sediment to the neck, which was later dis­gorged, so the champagne would be clear. Nowadays, special racks are used.
A favourite of mine is Pol Roger's Cuvée Sir Winston Churchill. Pol Roger was the British prime minister's preferred cham­pagne and he was great friends with Mad­ame Odette Pol-Roger. After Churchill's death, in 1965, bottles of Pol Roger shipped to Britain were bordered in black, as a mark of respect. The first vintage of Pol Roger bear­ing "Cuvée Sir Winston Churchill" was made in 1975 and released in 1984. Most images of Churchill show him with a cigar looking solemn and gruff; I have a hard time imagining him with a glass of champagne in hand but hope a sip or two would have cheered him up.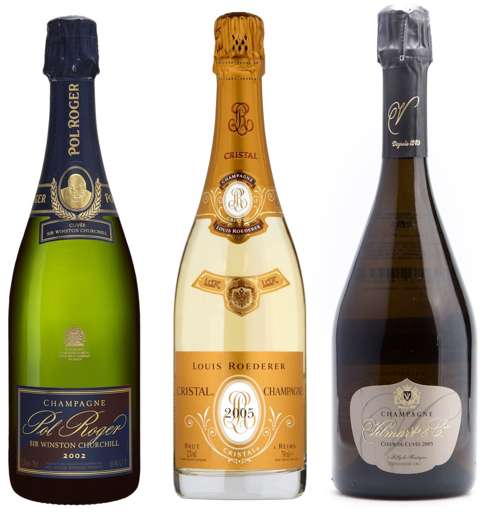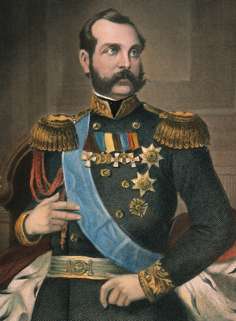 Louis Roederer's Cristal, in its distinctive clear-glass bottle (most champagne houses use a dark bottle) that doesn't have a punt (the inward curve on the bottom of the bottle that balances the pressure inside), was created for the pleasure of Tsar Alexander II of Russia, in 1876, so he could see the cham­pagne inside, assuaging his fear of being poisoned. It wasn't until after the second world war that the champagne was made commercially available. Every bottle is wrapped in clear gold cellophane to prevent ultraviolet light from affect­ing the colour of the bubbles inside.
Coeur de Cuvée is by Vilmart & Cie, a small-growers champagne house in Rilly-la-Montagne that has a cult following. The name means the "heart of the cuvée" and it was created in memory of the house's founder, Desire Vilmart. Today, the house is an adherent of ampelos (ancient Greek for "vine"), a holistic tech­nique for growing grapes without fertilisers, herbi­cides or insecticides that main­tains harmony between vineyard and vines.
Nellie Ming Lee is a food stylist and part-time sommelier studying with the Court of Master Sommeliers