Authors often dedicate their books to someone special: family members, mentors or others in their field who they admire.
Frog Michaels dedicated her cookbook, A Helping Hand, to her "wonderful helpers", Maricon Espiritu and Ginalyn Narag. It's a bilingual book (in English and Tagalog), aimed at making it easier for domestic helpers to cook dishes their employers might want.
In her introduction, Michaels writes, "A lot of people living in Asia and the Middle East (in Singapore, Hong Kong and Dubai in particular) are fortunate enough to be looked after by hard-working helpers who can generally turn their hand to anything – be it childcare, cooking or cleaning. Whilst nearly all have taken the trouble to learn English, there are a few inevitable occasions when things get lost in translation. After a few such misunderstandings, which were at the same time both stressful and hilarious (baking powder rather than bacon to go with our eggs for breakfast), I thought how great it would be if there was a cookbook that I understood and that helpers also understood, word for word, without any room for confusion. And so A Helping Hand was born."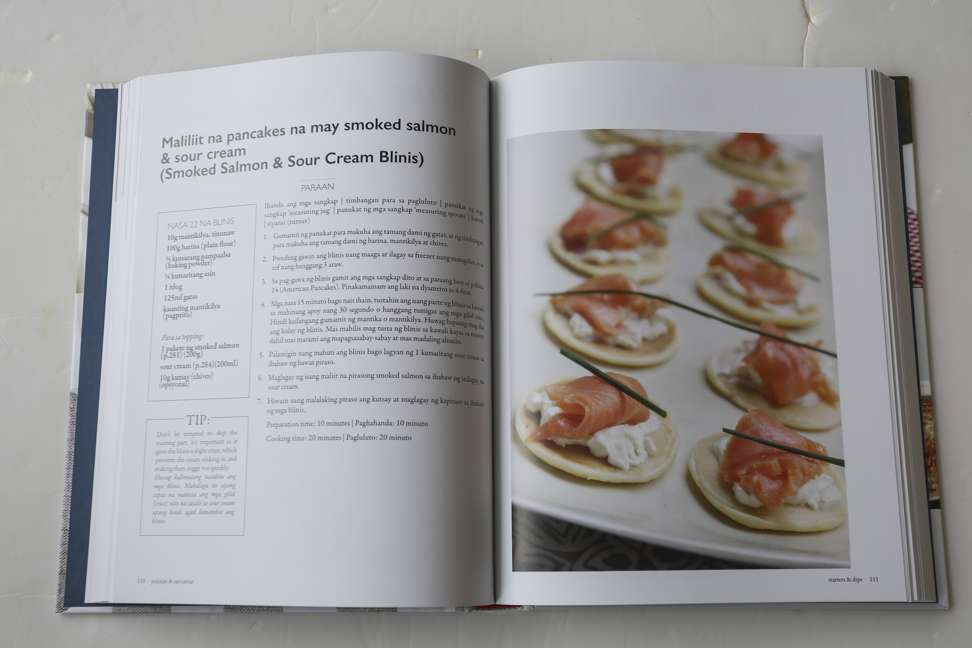 All the recipes in the book are in English and Tagalog (although I suspect the instructions in the latter are much more detailed), as is the index and the section showing photos of common ingredients.
Help your helper to cook up a storm with Spatu.La Hong Kong
Recipes are family-friendly, and a good mix of Western and Asian (her husband is Singaporean). They include full English breakfast, macaroni cheese, whole sea bass with zesty butter, mee goreng, potato dauphinoise, fish fingers, summer rolls, chilli chicken, smoked salmon and sour cream blinis, seared duck breast with ginger and honey, and iced berries with white chocolate sauce.
A Helping Hand is available in Bookazine stores in Hong Kong