With the title of the cookbook, Everything You Want to Know About Chinese Cooking, the authors have set expectations very high. Really – everything I want to know? That's a lot.
So, I decided to scour the book for recipes of dishes I've always wanted to make. Gold coin chicken? Check. There's a recipe for it, and it's the version I like, with marinated and roasted pork fat, pork meat and chicken livers on steamed Chinese bread (which the book also gives a recipe for). Eight treasures rice? Check. The savoury version is in there, although the sweet one isn't. Smoked duck? Check. There's also a short but excellent section on Chinese breads and pastries and detailed black-and-white photos of techniques, such as the Chinese method for cutting up a cooked chicken and pleating dumplings and shaping spring rolls.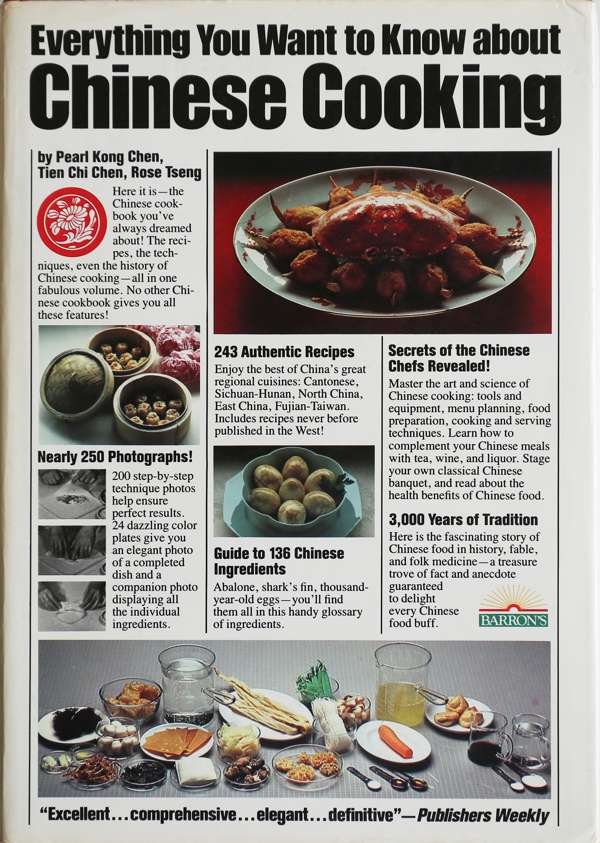 So, the book might not have everything, but it covers quite a lot, especially when you take into consideration the year it was published (1983) and the audience it was targeting (Americans). That's probably the reason why the authors give just a cursory description of sea cucumber, without any recipes, writing, "It is a pity that most Americans find their slippery, gelatinous texture objectionable," while in the recipe for mock bird's nest soup, they explain why they don't use the real thing: "Some diners may not cherish the fact that bird's nest is actually the dried saliva of South Sea swallows".
The Chinese cookbook you need: All Under Heaven by Carolyn Phillips
Pearl Kong Chen, who died in 2014, was considered one of the foremost authorities on Cantonese cuisine. In the introduction, the authors write: "The Chinese culture has been in existence for over ten thousand years. Chinese cookery has always been a special enjoyment to the Chinese people and serves to bind them together, keep them healthy and help them overcome calamities, natural or man-made. It is thus understandable that some Chinese may become so proud of their food as to think that Chinese cookery has long [since] reached perfection in total isolation, and is both unchanging and unchangeable. Serious scholarship disputes this extremist view.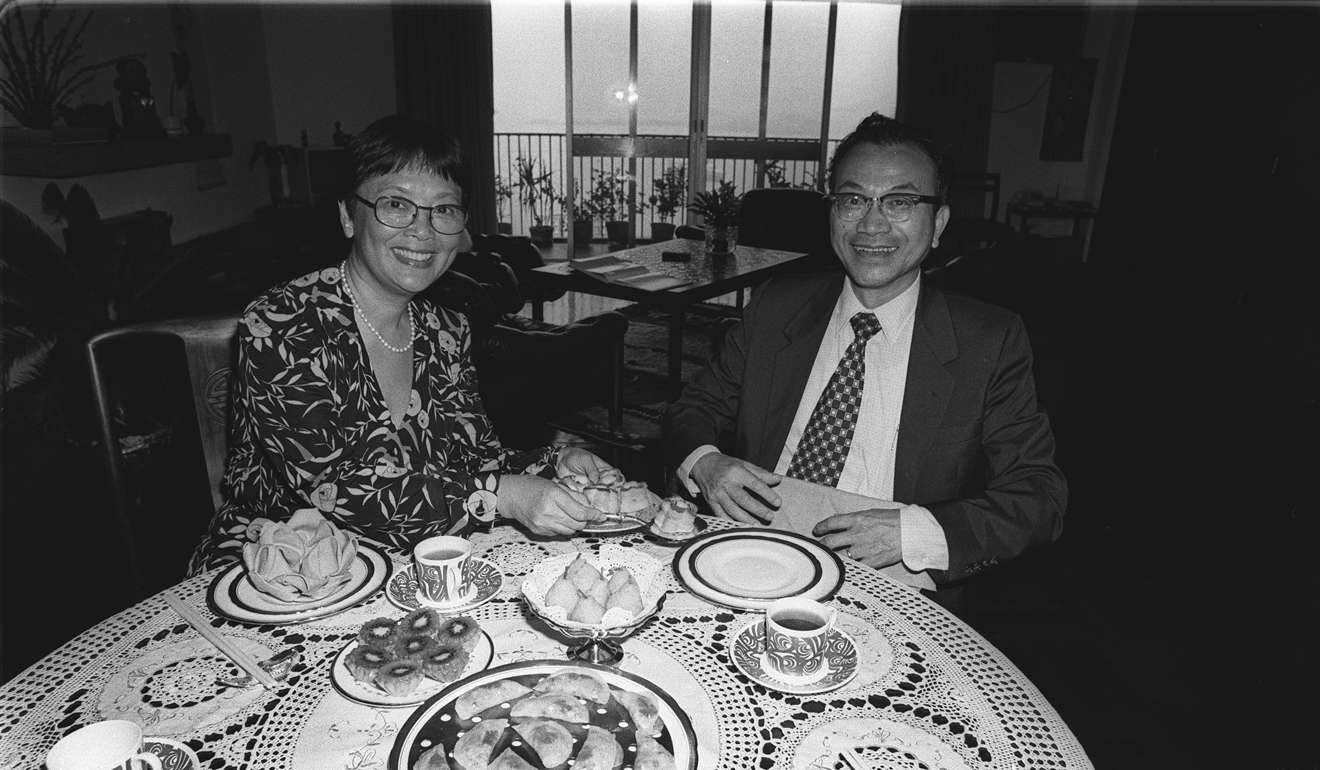 "For Chinese cuisine has evolved throughout history, and is still changing every day. One of the prime movers in this evolution has been external contact. It is hard to imagine a northern Chinese cooking without sesame oil, yet twenty-two centuries ago sesame was totally unknown to the Chinese; it was brought back from Central Asia by the great traveller, Zhang Xian. It would be even more unthinkable for a Sichuanese chef to do without red-hot chili peppers, imported directly from the New World only about four centuries ago. We can think of no higher praise for Chinese cuisine than that it is vibrantly alive, ever seeking to become even better than it already is."
Book: China's Food - A Photographic Journey by Reinhart Wolf
The book has recipes for steamed whole fish; braised abalone with black mushrooms in oyster sauce; spicy soy sauce chicken; red-cooked chicken with chestnuts; braised orange duck; fish-flavoured pork shreds; braised radish balls with dried shrimp; home-made noodles; and classic Chinese flaky pastry.