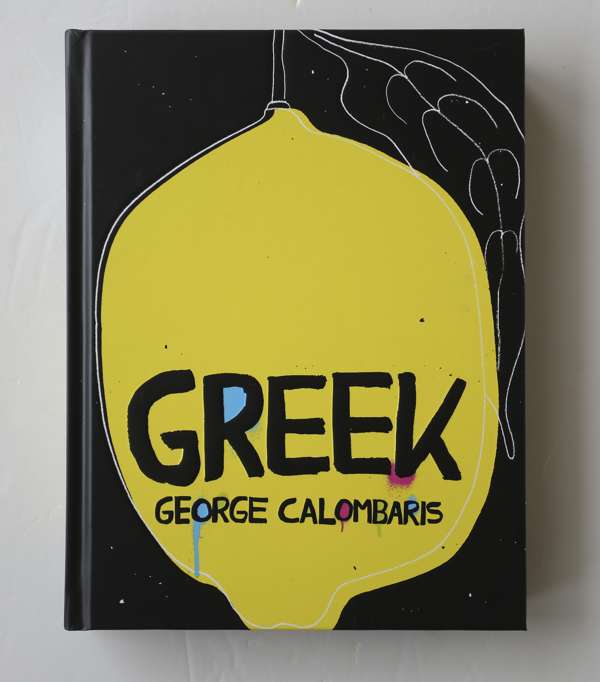 You can tell by the design of this cookbook (graffiti-like scrawls, bright primary colours and hand-written chapter titles and dish names) that it's not one of those intellectual exer­cises by a serious chef trying to show the world how creative they are, using the most up-to-date equipment and obscure ingredi­ents (although I can appreciate those books, too).
However, George Calombaris is a serious and respected chef – he owns restaurants in Melbourne (including the award-winning Press Club) and is a judge on MasterChef Australia. Top restaurateurs and chefs such as Marco Pierre White, Heston Blumenthal, Greg Malouf and Antonio Carluccio have contributed blurbs to the book, singing his praises (the funniest of which is by Claude Bosi, of Hibiscus, in London: "George Calombaris? Size of a garden gnome – heart of a green giant").
Alimentari, a cookbook inspired by dishes from a Melbourne deli
The photos of the food aren't overly stylised and look all the more delicious and tempting for that.
In the introduction to Greek, Calombaris writes, "I'm not a traditional cook. Far from it. People say to me, 'Oh, you're that Greek chef' but I'm not. I'm an Aussie and I cook Australian food. That's a can of worms right there: what is Australian food? Really, it's an amalgamation of all the food traditions that came to this country with the families who settled here. But because we're a young country and not locked into long-standing food traditions of our own we are able to play with it a bit, blur the lines and see what happens."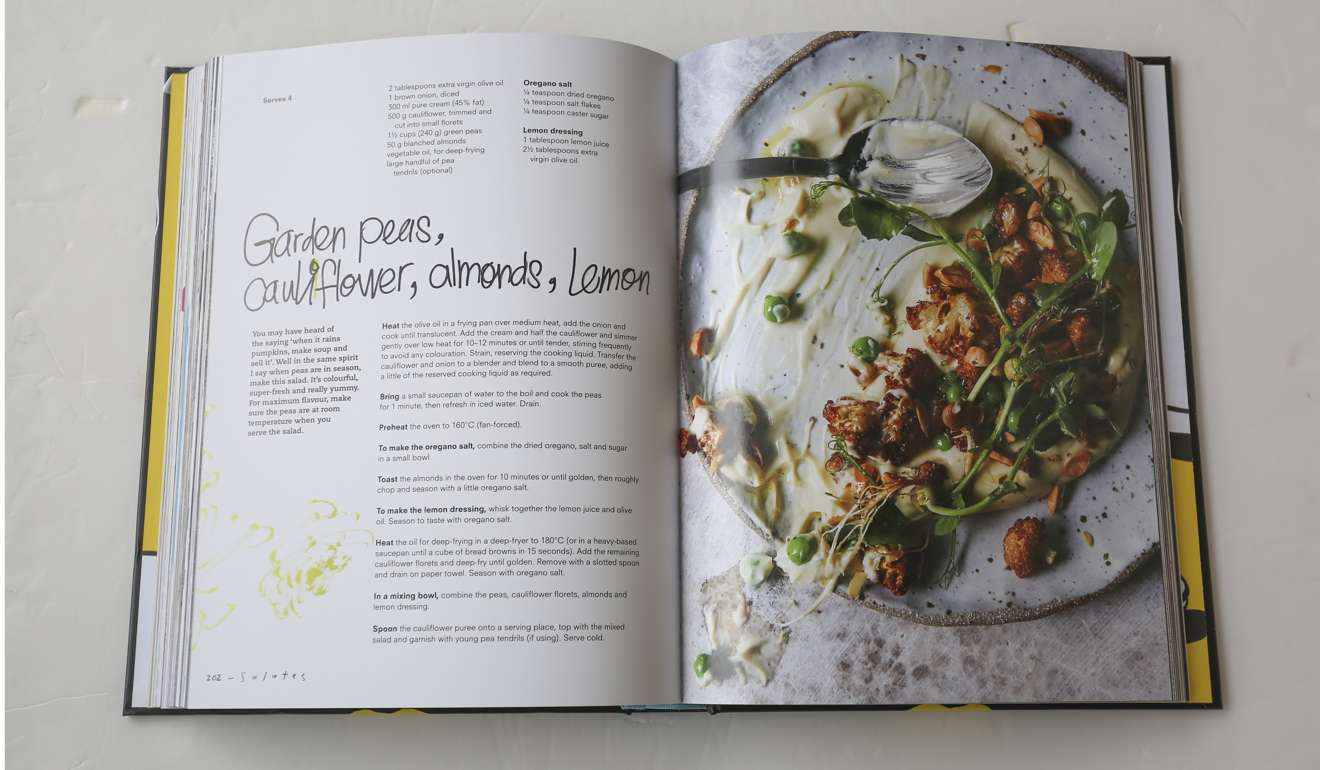 "This is my kind of cooking. While I respect the recipes that have been handed down over the generations, I love to break the mould. Take Greek salad: yes, it should taste like Greek salad, with the fruity extra-virgin olive oil, salty feta, ripe tomatoes, but why can't we push it in another direction? There's no reason why not, if you still respect where it came from. And that's what this book is all about. It's a snapshot of my mind and my heart, the people and the memories that have influenced me and the food they have inspired me to create."
An Italian cookbook specially written for Hong Kong cooks
The chef's ethnic background is diverse: his mother is Greek Cypriot while his Egyptian father was born to an Italian mother and Greek father. So, he writes, "Food at home was always interesting. One day it would be baked eggplant with mince, the next macaroni with fresh ricotta, and the next falafel with hummus. This was just normal for me, maybe even a bit embarras­sing as my school friends often thought my food was weird. It was only later that I would truly appreciate what I was inheriting."
How To Eataly - a Guide to Buying, Cooking, and Eating Italian Food
Greek reflects this multi­cultural cuisine that Calombaris ate while growing up. There are recipes for avgolemono and gnocchi; pasticcio; open pita kofta with mint and lemon yogurt; Cypriot keftedes; "my mum's chicken nuggets" (which come with the warning "where all is not as it seems" – the "chicken" turns out to be crispy lamb brains); spaghetti with anchovies, parsley and garlic breadcrumbs; slow-cooked lamb with miso eggplant; whitebait rolls with pickled carrot; prawn saganaki tortellini with tomato and mustard seed vinaigrette; and loukoumades with honey, Nutella and toasted hazelnuts.