Hongkonger Dorothy Ma returns to London, where she completed a degree in marketing and advertising, at least once a year, taking the opportunity to visit some of her favour­ite food shops, such as Spice Mountain, a specialist store in Borough Market.
"I always buy their smoked paprika – it's extra hot and has a smoky flavour," Ma says. "I haven't been able to find anything like it in Hong Kong. You can use it in all sorts of ways. I'll often sprinkle it on chicken and then pan-fry it for a quick week-night dinner.
"I also bring back marmalade from Fortnum & Mason, rose and elderflower tea from Selfridges, coffee beans from Monmouth Coffee Company, and herb vinegar and olive oil from Borough Market."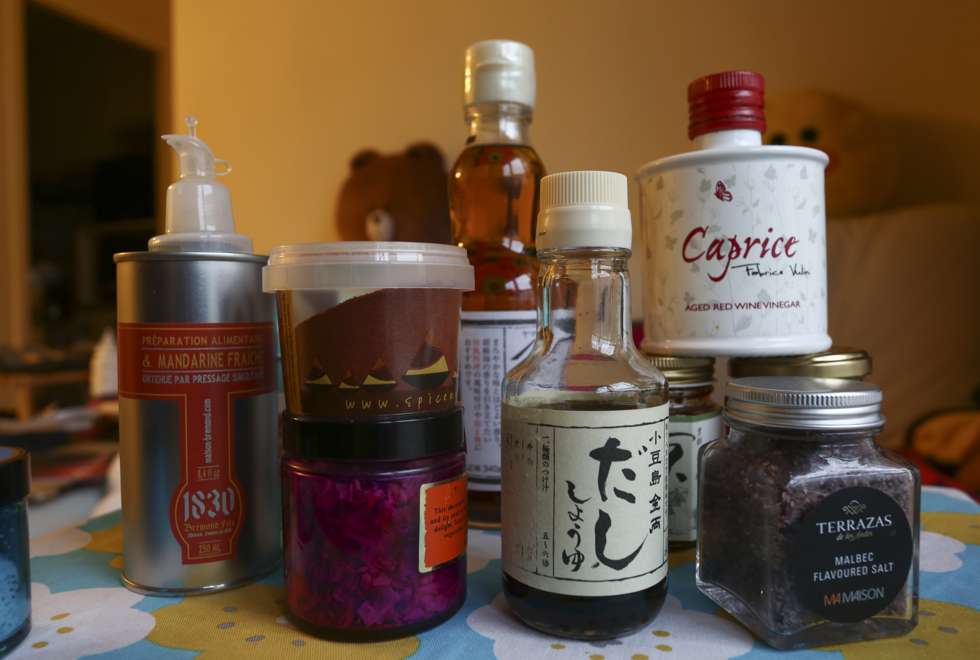 Ma works as a social-media consultant for restaurants, which entails generating awareness for clients through platforms such as Facebook and Instagram, and formulating campaigns to promote them through social-media influencers. She describes her job as a double-edged sword.
What does a Hong Kong health coach's pantry look like?
"I love to cook, and learning how to cook makes it easier to communicate with chefs," she says, but the long hours she works also mean she's had to come up with quick and easy recipes and shop for good-quality short cuts, such as bottled sauces. Another of her week-night go-to dishes is oyakodon, a common Japanese home-cooked dish of chicken and egg served on a bowl of rice. The sauce she uses, by Ebara Foods, saves her having to measure and mix ingre­dients such as dashi, mirin, sake, soy sauce and sugar.
What a vegetarian Hongkonger's pantry looks like
"I've tried a few different brands, and this is the most balanced in flavours of sweetness, saltiness and umami. It's easy to find – I buy it at Apita supermarket."
Ma often travels around Asia and has, over the years, found products she now swears by, such as tea blends by Taiwanese brand U Cha.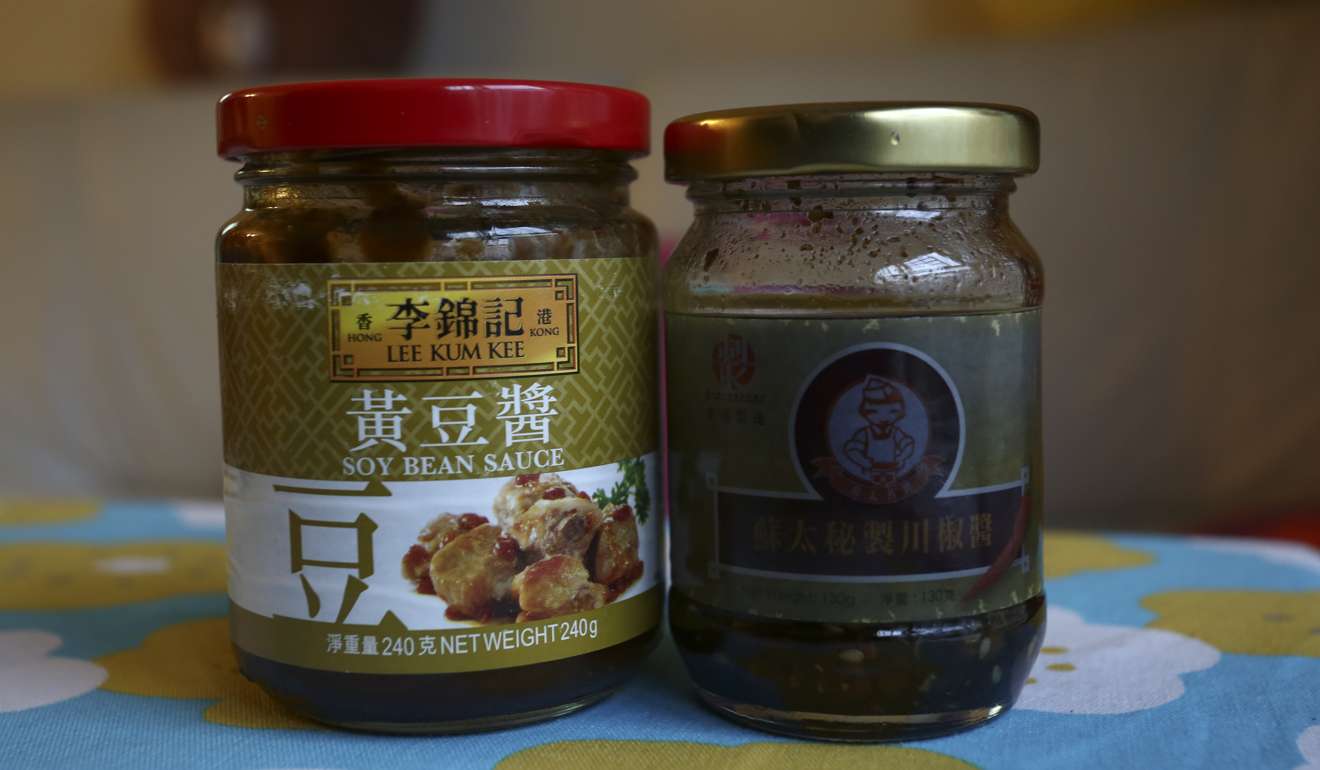 "I wasn't feeling well and was coughing when I went into the U Cha shop in Taiwan. The lady there suggested I try their mint oolong, and it was just what I needed. I could feel the coolness of the mint in my throat and in my chest."
Susan Jung's fuss-free weekday meals for busy families everywhere
Ma also likes the brand's rose tea, which is best brewed with milk.
Locally, she recommends sauces from an upmarket brand, Mrs So, which has a shop in Sai Ying Pun and is available in supermarkets such as City'super. Ma especially likes the brand's Sichuan pepper sauce.
"I really like spicy food. I use it to make mapo tofu, along with soy sauce, or add a little into a simple stir-fry of minced pork and eggplant."
Susan Jung turns to the pressure cooker for quick and easy short ribs
Another staple sauce is by a well-known local brand that's sold at almost every supermarket.
"Actually, it was chef Wong [Wing-keung] at Yee Tung Heen [at The Excelsior, in Causeway Bay] who put me onto that one. He used it in a dish of spare ribs and it tasted amazing. I asked him what he used and he seemed almost embarrassed to show me that it was Lee Kum Kee."