Serving something to eat with drinks is a pleasant way to start a dinner party. You want the dish to be fairly light, so your guests won't spoil their appetites, and it should be easy to eat, especially if they're standing around with a glass in one hand. This dish fits the bill.
I'll admit it's a bit of a pain, because it involves first salting quail eggs (which is easy, but takes time – prepare them at least three weeks in advance), then boiling and peeling them (this part is maddening, because they don't peel easily or cleanly). It does, however, make an impressive hors d'oeuvre for a small dinner party (you don't want to make it for a large dinner party, because of the aforementioned nuisance of peeling).
Salted Scotch quail eggs
My idea for this dish was to make the popular Cantonese dish of haam daan ju yuk beng – salted egg with steamed minced pork – but in a different form. Making it took longer than expected for practical reasons: while it's easy to buy salted duck eggs, you have to make salted quail eggs yourself.
You'd think that because of their small size, salting the quail eggs would be fairly quick, but it takes about three weeks, sometimes longer, for them to absorb a sufficient amount of salt. My mother taught me that when making salted duck eggs, you know when they're ready because the eggs, which become heavy with salt, sink to the bottom of the jar. It doesn't work the same way with quail eggs; I left mine for about five weeks and they still didn't sink.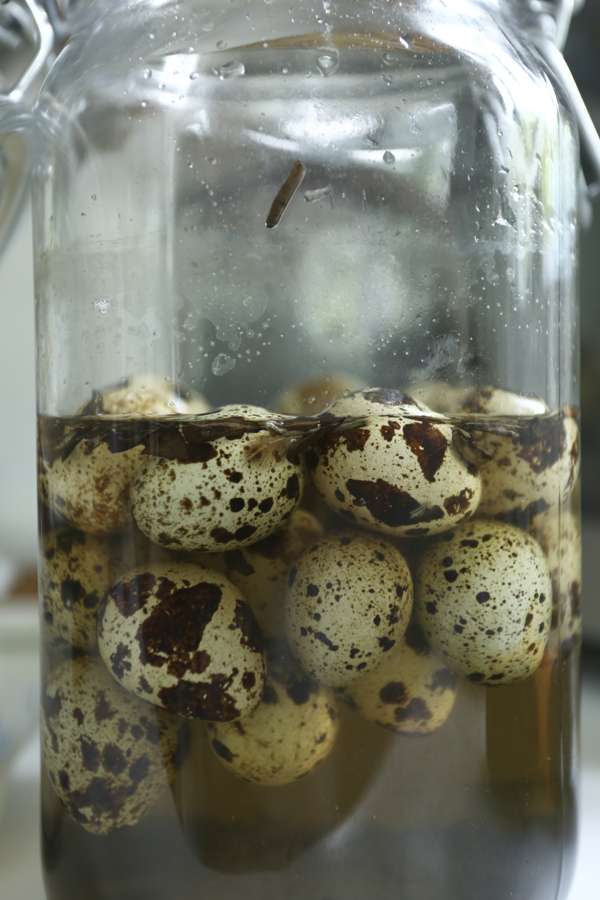 For the salted eggs:
150 grams fine sea salt
30 grams granulated sugar
600ml water
30 quail eggs

For the minced pork coating:
500 grams minced pork
10ml soy sauce
10ml rice wine
½ tsp granulated sugar
¼ tsp finely ground white pepper
1 heaped tsp cornstarch
60 grams cooked white rice
2-3 water chestnuts, peeled and finely minced
Panko, for coating
Cooking oil, for frying
Make the brine for the eggs. Put the salt and sugar in a pan, add the water and place over a low flame. Stir until the salt is dissolved, then bring to a boil. Turn off the heat and cool to room temperature.
Susan Jung's recipe for grilled quail with hatcho miso and yuzu
Put the quail eggs in a tall, narrow glass jar that's large enough for the eggs to "swim" in the brine. Pour the saltwater solution over the eggs. Put about 150ml of tap water in a plastic bag (the flexible type used for storing vegetables). Press out all the air from the bag and tie a tight knot as close as possible to the water. Put that bag in another bag and again, tie a tight knot as close as possible to the water. Place the bag directly on top of the surface of the brine – the weight of the water will help to keep the eggs submerged.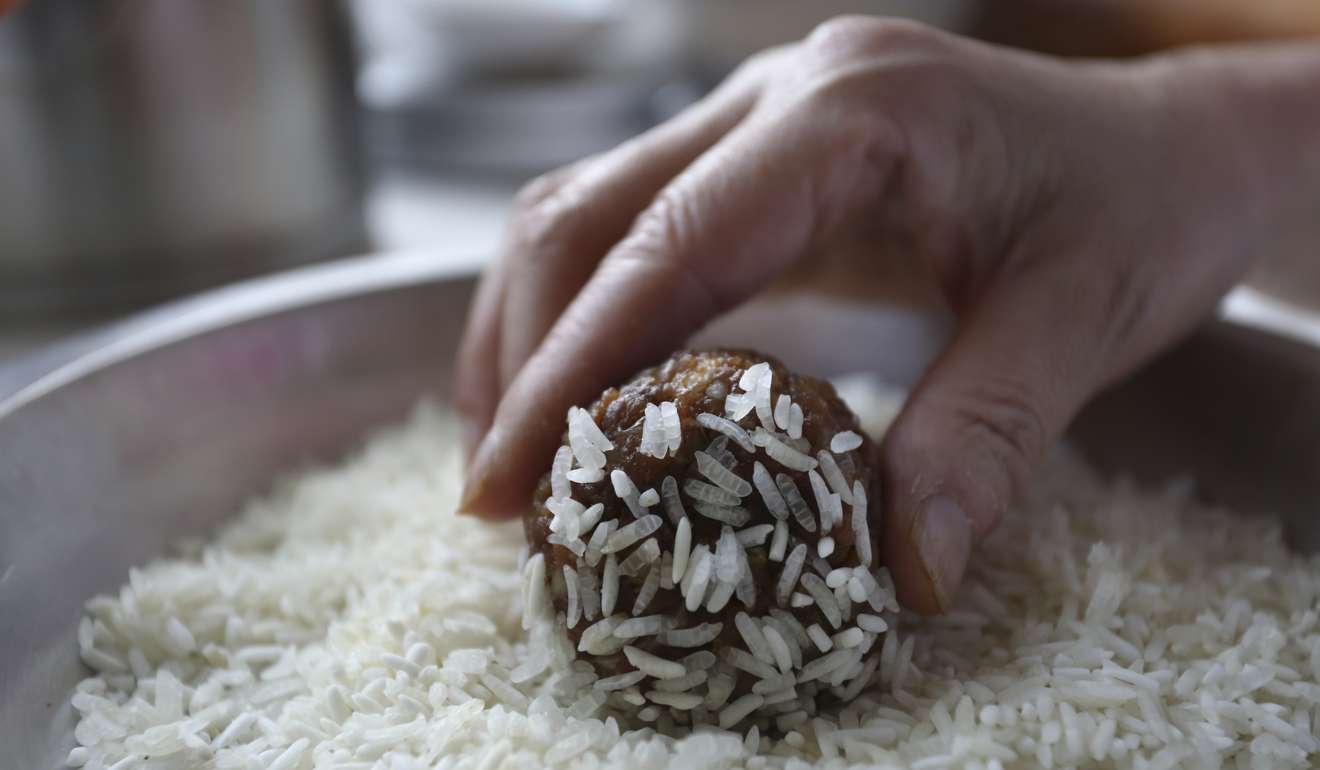 Leave in a cool, dark place for about three weeks, or until the eggs are sufficiently salty. Stir them occasionally, and start testing them after they've been soaking for about 20 days – crack one open and see if the yolk holds its shape and is no longer runny.
When the eggs are ready, prepare the coating. Mix the minced pork with the soy sauce, rice wine, sugar, white pepper and cornstarch. Stir in the rice and water chestnuts. Refrigerate the mixture while cooking and peeling the eggs.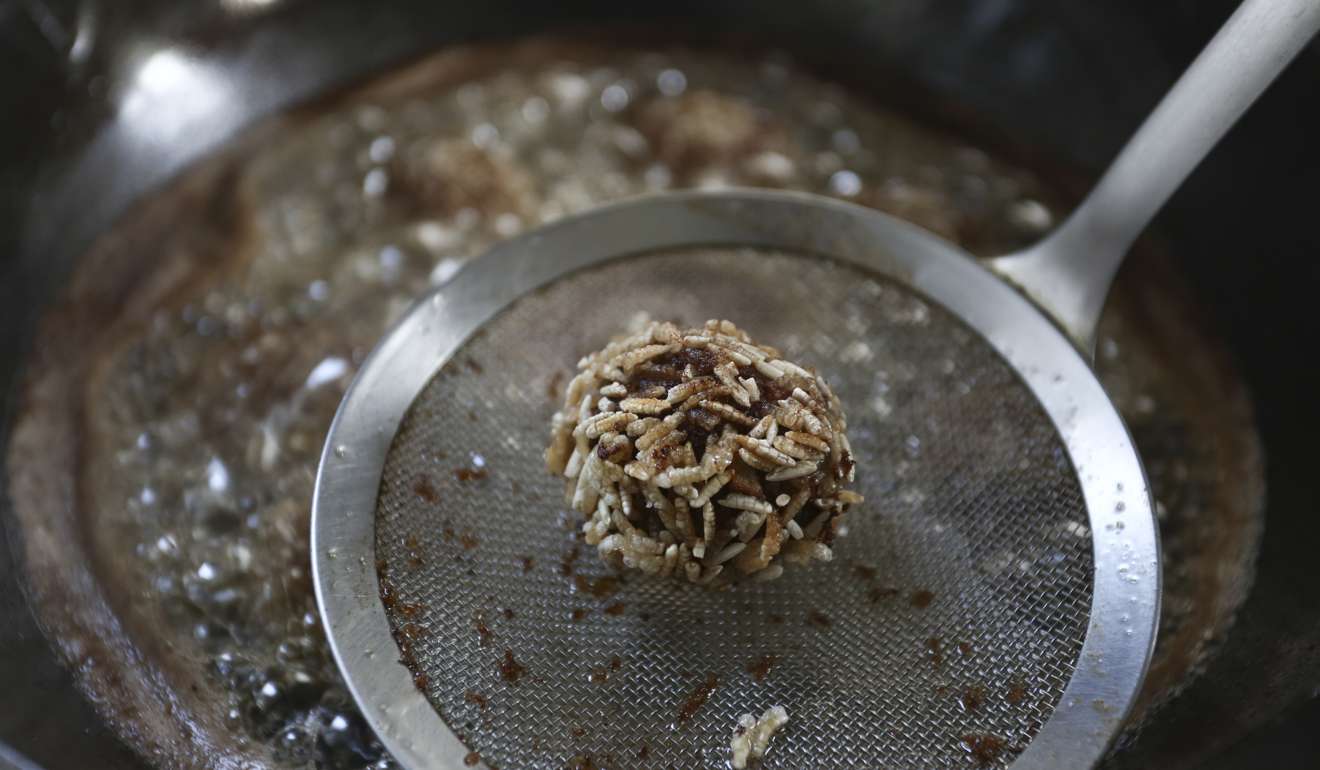 Remove the quail eggs from the brine and rinse them briefly under cool water. Put the eggs in a wide pan and add fresh water so they're covered by about 1.5cm. Bring to a full boil over a medium flame then turn off the heat, cover the pan with a lid and leave for two minutes. Drain the eggs and rinse with cold water. Put the eggs back into the pan, cover with cool water and add a tray of ice cubes (they are easier to peel when cold). Peel the eggs, then dry them thoroughly with paper towels.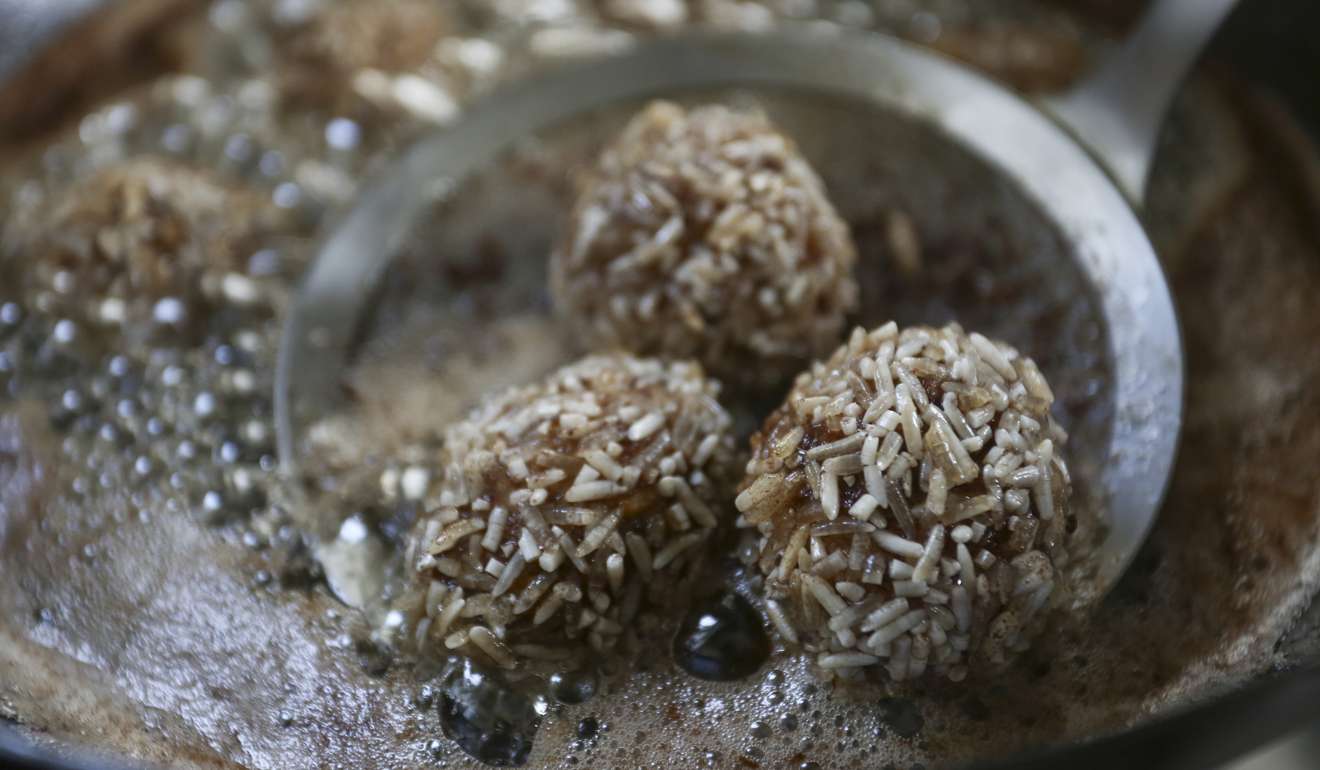 Cover each peeled egg with about 25 grams of the pork mixture. Pour panko into a shallow dish. Coat each pork-covered egg with the panko, pressing on them firmly so the breadcrumbs adhere.
Quail fried with vegetables, and grilled lemongrass quail
Pour oil to the depth of about 3cm in a wide, shallow pan. Heat the oil to 170 degrees Celsius and fry the eggs in batches; do not crowd the pan. Drain on paper towels and serve.
If you have leftover minced pork/rice mixture, shape it into small balls and fry them, then serve with a spicy chilli dip.