The "two souths" in the title of this cookbook refer to India – Kerala, to be precise, where Asha Gomez grew up in a "bustling community of three houses surrounded by banana plants, papaya trees and coconut palms located steps away from the Arabian Sea", and Georgia, in the United States, to where Gomez moved after getting married.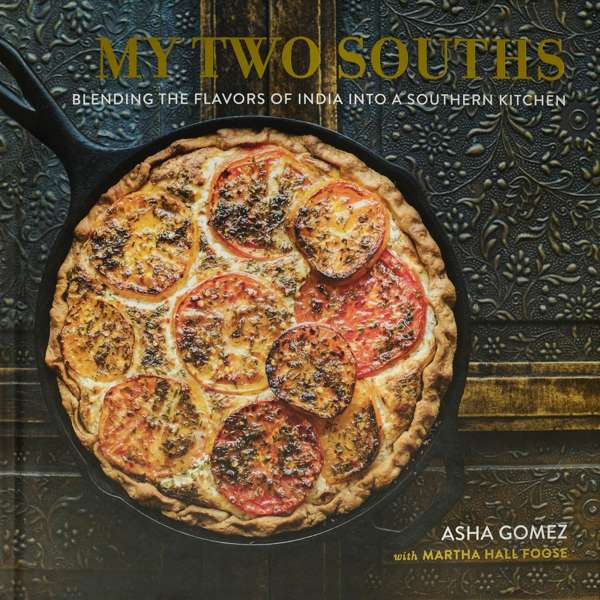 Gomez didn't set out to become a chef, much less one known for her blend of Indian and southern US cooking. She had grown up cooking with her mother and aunts, and, after the death of her father, moved to New York, where she helped with her mother's catering busi­ness in Queens.
She had wanted to be a beautician and, after relocating to Atlanta, Georgia, Gomez opened a spa where "at the end of clients' appoint­ments, I would go upstairs to my home kitchen and bring down a Keralan meal of vegetable biryani and thoran for all to share [...] It's funny: it was like I was running a secret Indian restaurant hidden inside a spa. Folks had to get a facial or a massage to eat my food. These Ayurvedic after-treatment parties nourished and awakened sensibilities and appetites in both my guests and myself."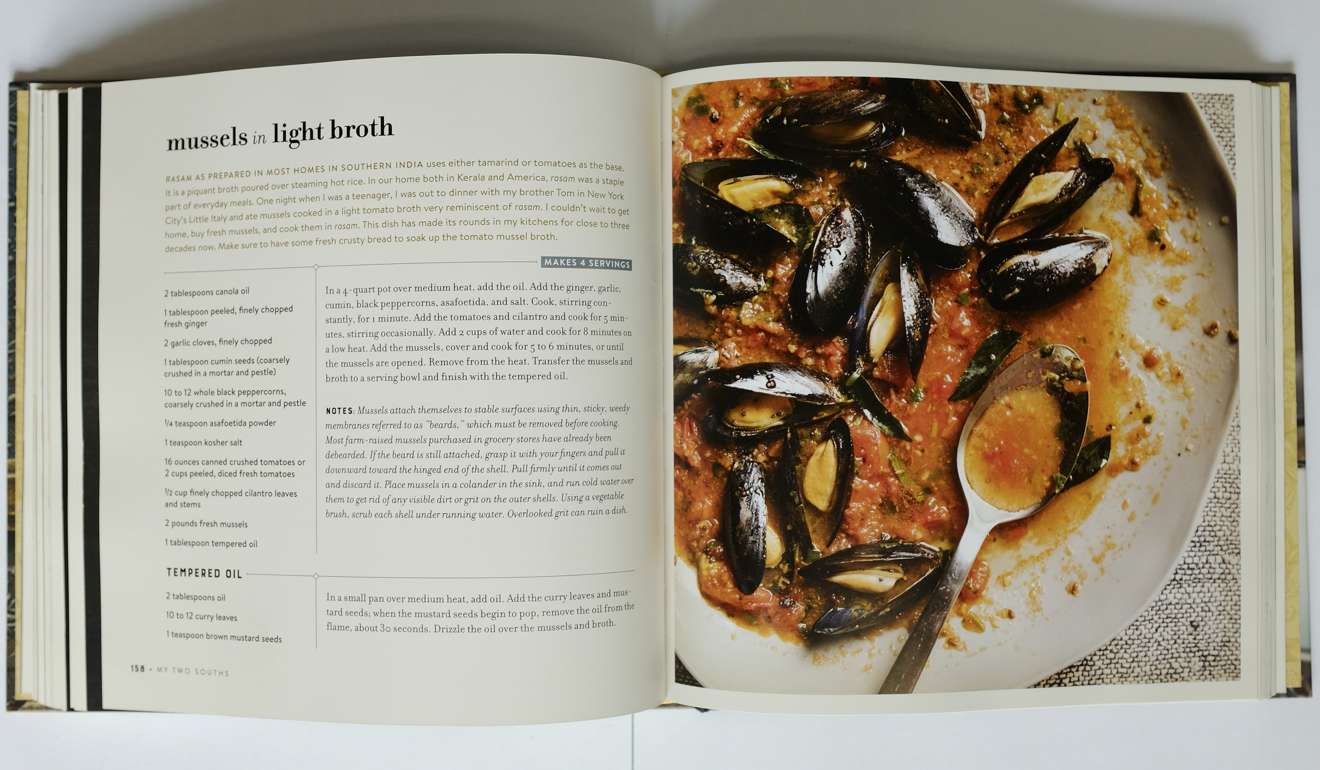 After the closure of the spa, in 2008, Gomez's clients missed the food as much as their beauty treatments.
"The plan to hold one or two supper club dinners before I opened my next spa morphed into a weekend event. Supper club dinners were selling out within minutes of being announced. I was forced to rent space in which I could cook for upward of two hundred guests [...] The menus featured riffs on American southern favourites and quickly became known as 'South by South dinners'."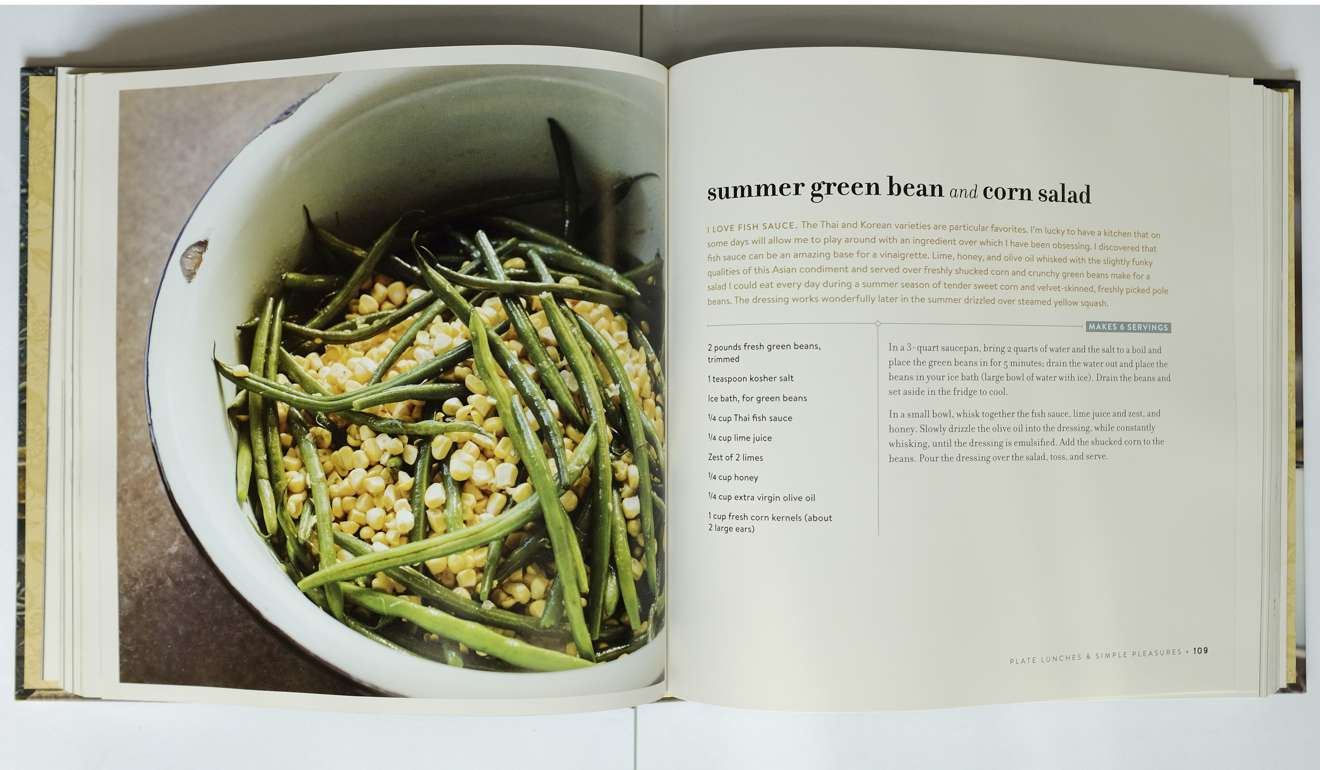 The results sound tempting (well, most of them; I'm not sure about the blood orange and black grape ambrosia – a Southern US dish that includes miniature marshmallows, even though this version has home-made maraschino cherries). Recipes include puffy ginger hoecakes (Gomez says that hoecakes remind her of Indian uttap­pam); fiery mango jam; turkey keema sloppy joes; green cardamom shrimp étouffée; mint masala roasted chicken with fennel and pota­toes; curry leaf and bacon hoppin' john; Kerala fried chicken and low country rice waffles with spicy syrup; Deep South goat biryani; red pepper flake Brussels sprouts pachadi; and orange blossom vermicelli kheer.