Why did you start cooking? "My parents had to work two shifts in a factory [in Singapore] to raise my brother and me. My mom cooked enough food for us to eat for lunch, dinner and lunch again. When I was 14 years old, I'd had enough of eating the same thing so I tried cooking myself. She didn't teach me – I just observed how she did things, used her existing recipe and then changed it so I could have something new to eat, and to remove the burden from my parents. I almost burned the house down when I mixed hot oil and water – but everyone has to go through that baptism. It was very scary but, luckily, my uncle was there and helped me put out the fire. My first dish was fried eggs with French fries and chicken stew. I got so much sh*t from my mom because I wasted so many potatoes cutting them into thick strips."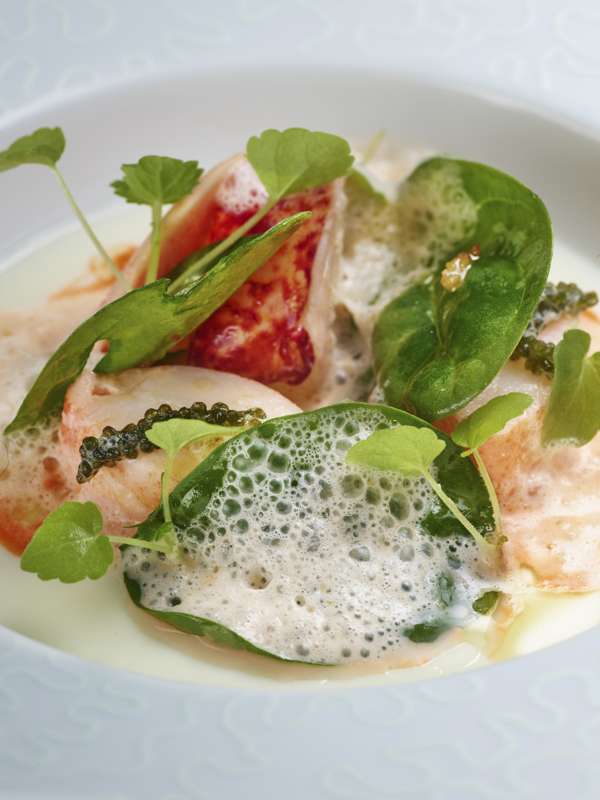 When did you know you wanted to be a professional chef? "I found a job in a Thai restaurant as a waiter. I was naive, thinking I could dabble in the kitchen, but I ended up washing plates. As a 14-year-old I loved the process of washing and stacking the plates. I was fired after a few days for spending too much time in the kitchen and not taking orders from customers. But it made me realise I liked the energy in the restaurant, the mood, the noise."
Tell us about your training? "At 16, I went to the Mandarin Oriental in Singapore, to apply to be a cook but ended up a butcher. The night before I started, I wondered if carcasses would hang on hooks, and if I had to run after chickens and ducks. But everything was filleted and all I had to do was portion out the meat. I spent three months there, learning how to handle knives, though I cut myself practically every day. I went to the hot kitchen asking if I could help. The Austrian chef saw I liked cooking and moved me there.
The learning started all over again – what is an auber­gine? After three months in the hot kitchen, I joined the FHA [Food&HotelAsia] Culinary Challenge held every two years. Everyone entered and I didn't want to be left out. I watched the others rehearse for two months and I practised. I didn't win, but I told myself I would win gold in two years. I started training, challenging myself, going to different outlets in the hotel to see how things were done and get feed­back from the chefs. I won gold [two years later] in 1996."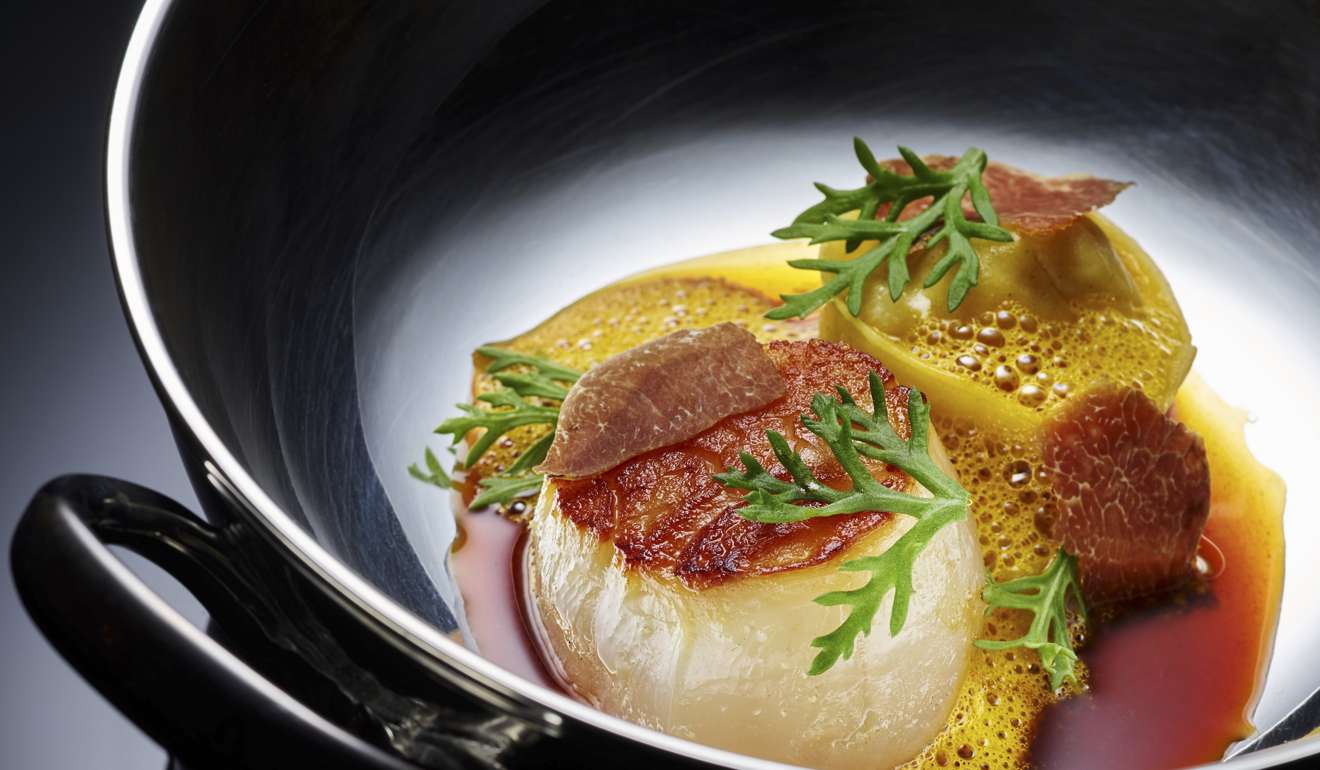 What attracted you to French cuisine? "When I was around 23 years old, a French restaurant called Tower Club, run by famous Singaporean chef Terence Chew, offered me a job. I was really surprised because I'd never done French food before. My friends thought I was crazy, but I thought, 'How bad can it be?' The first 14 months were hell – I was acting deputy and learning how to cook French cuisine while controlling the kitchen. I was there for three years."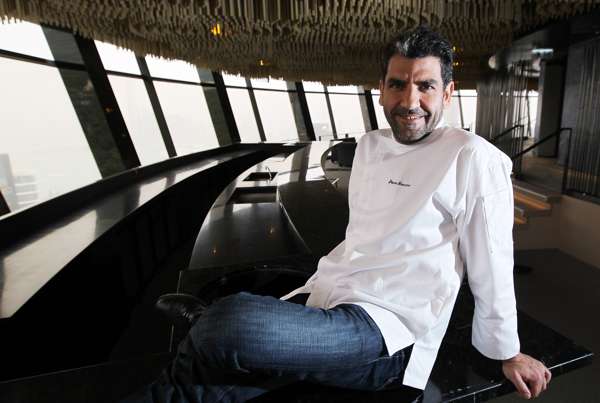 How did you and Spanish chef Paco Roncero meet? "I returned to the Mandarin Oriental [in Singapore] as the chef de cuisine of the French-Mediterranean restaurant. During the World Gourmet Summit, they arranged for Paco Roncero to be the guest chef at the restaurant. Molecular cuisine was a learning curve for me. After he left I kept doing what he taught me, or created something out of his concepts. Then a company wanted to open a restaurant doing full-fledged molecular like El Bulli, the first one in Southeast Asia, so I asked Roncero to be the technical consultant. Aurum was open for two years, but it never took off because no one understood the restaurant."
How did you become personal chef to Pan Sutong, the billionaire owner of Kowloon Bay restaurant Le Pan? "Eight years ago I was invited by a Swiss watchmaker to cook a six-course gala dinner for 100 people at Nicholini's, in the Conrad Hong Kong, and he was one of the guests.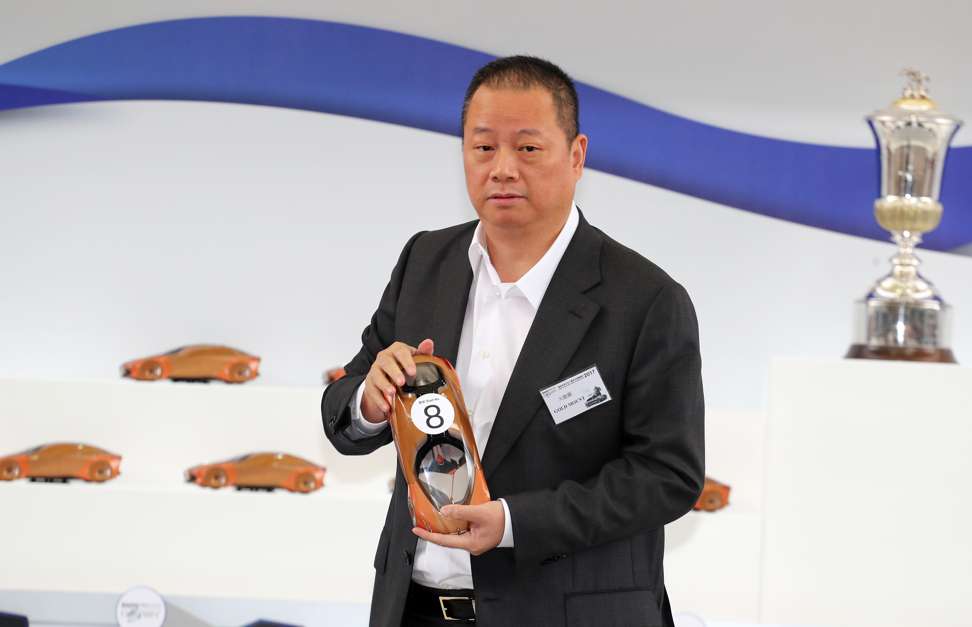 "He [later]invited me to go to Shanghai to cook a gala dinner for him. He invited me back to cook two more times. During that time he flew over to see me and asked if I would work for him. I said I was about to open a restaurant in Singapore and he said he'd open one for me. But before that happened, I managed the [fine-dining restaurant, also called Le Pan, at] Tianjin Goldin Metropolitan Polo Club [which Pan owns] for five years: for two weeks I was in Tianjin, two weeks in Hong Kong. It was tiring! I didn't cook for him every day; I have a team of chefs cooking for him. Sometimes we cooked for him in China, Hong Kong or Napa Valley [where Pan has a vineyard]."
What does Pan eat? "He likes premium ingredients; beef is one of his favourites. Simplicity for him is the best. Six years ago I was doing avant-garde dishes and he taught me food has to be real. When you cook for a group of businessmen, the produce has to be good and cooked to perfection."