Testing your wits in a wine competition can be nerve-racking, with contestants required to use their taste buds, palate memory and good old-fashioned intuition.
At the recent Ruinart Sommeliers Challenge, at the Four Seasons Hotel Hong Kong, the morning started with a lecture by the champagne house's chef de cave, Frédéric Panaïotis. The topic was rosé champagne, which accounts for about 10 per cent of total production in the Champagne region of France (in 1981, it was less than 2 per cent). A surprisingly large portion – 10.7 per cent – of that is shipped to Hong Kong, which is not far behind Japan's 13.5 per cent.
Panaïotis explained how the production of rosé champagne differs from that of red wine, as the goal is to maximise anthocyanins (the pink hues that are so cherished in a rosé), aromas and flavours.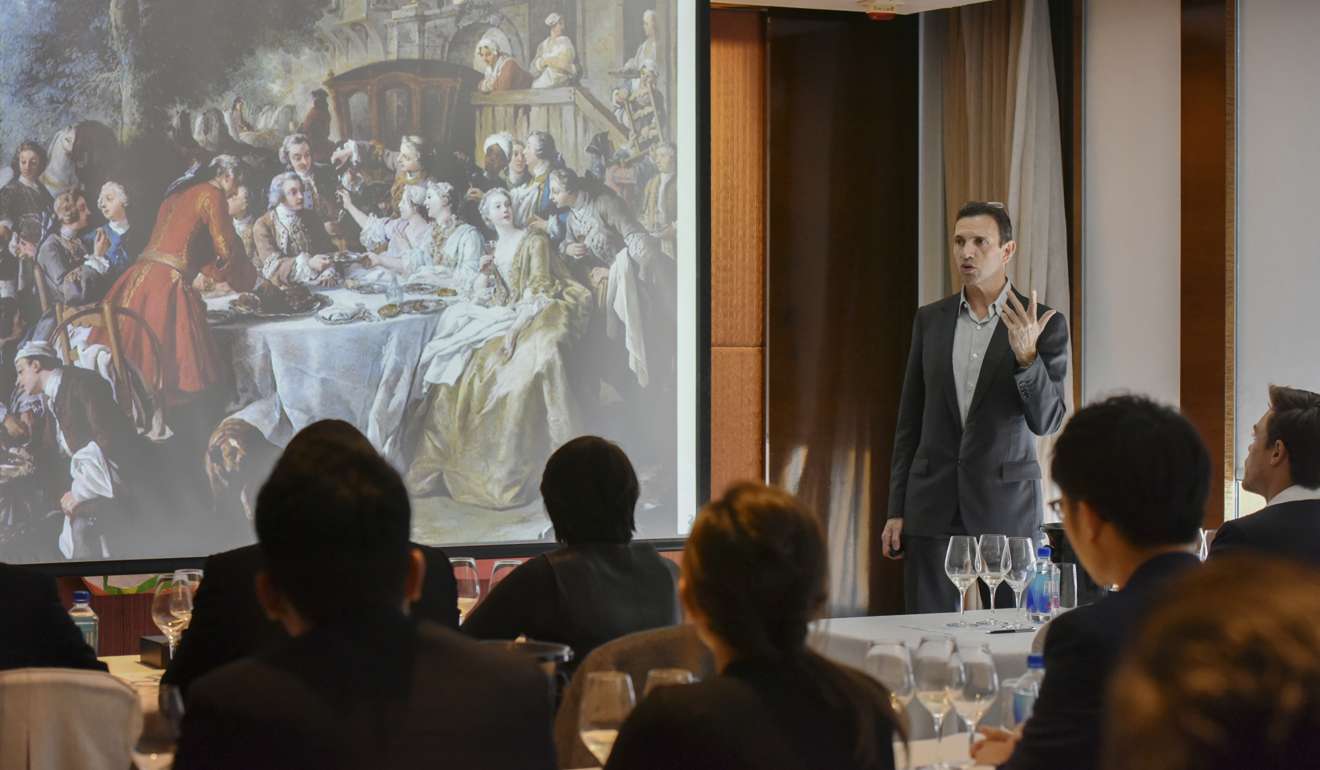 Then it was time for the competition: four glasses of wine were poured for each participant. We had 40 minutes to taste the wines, write tasting notes and suggest food pairings, describing why each dish would suit that wine.
All four wines were distinctive in colour, with a slightly pink-ish hue, except for the second one, which was so pale I described it as a white wine (I was wrong).
Three rosés riding the sparkling wine trend
Wine No 1: I described it as a rosé champagne, from Mareuil-Sur-Ay or Reims, made mostly from pinot noir. Five to eight years in age.
Pairing: sea scallop carpaccio with ponzu sauce and perilla leaves.
What it was: non-vintage Laurent-Perrier Cuvée Rosé, made from 100 per cent pinot noir from Tours-Sur-Marne.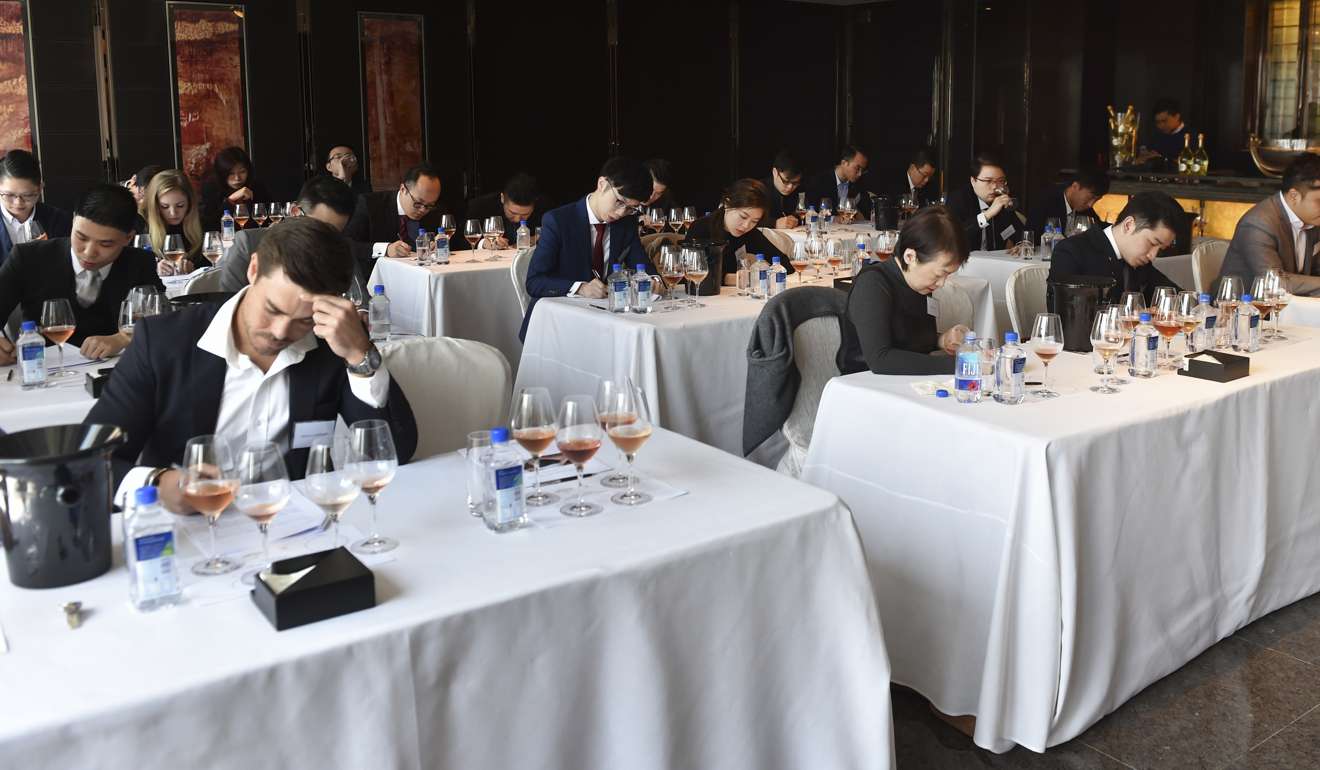 Wine No 2: the one I mistook for a white wine. Pale straw in colour with a watery rim. Floral with gentle hibiscus, ripe peach and apple with hints of pink grapefruit peel. Around three to five years in age. Perhaps a northern Italian pinot grigio from Alto Adige?
Pairing: a simple salmon ceviche to bring out the grapefruit notes.
What it was: a 100 per cent gris blanc – a rosé from the south of France, vintage 2014, by Gerard Bertrand.
Pop stars: taste test on 3 organic champagnes from Drappier
Wine No 3: a pale, slightly dusty pink. Slightly dried cherry and ripe apple fruit with a bit of red plum. Very little oak, some faded hints of vanilla along with earthy white mushrooms. A pinot noir rosé from the Loire Valley, five to eight years in age.
Pairing: Peking duck on a thin pancake with just the white part of a spring onion, julienned cucumbers and a schmear of hoisin.
What it was: a 2011 rosé from Yering Station, in Yarra Valley, Australia. Right grape, wrong continent.
Champagne and bubbles: why size matters
Wine No 4: dusty, slightly orangey salmony pink hue. Robust on the nose and palate with lots of flavours of ripe fruits – bold peach and nectarine, juicy red plums, honeydew melon and apples. Light oak, as I picked out vanilla and a touch of tropical fruit on the nose. A Tavel from the Rhône Valley, five to eight years in age, made from grenache, mourvèdre and syrah.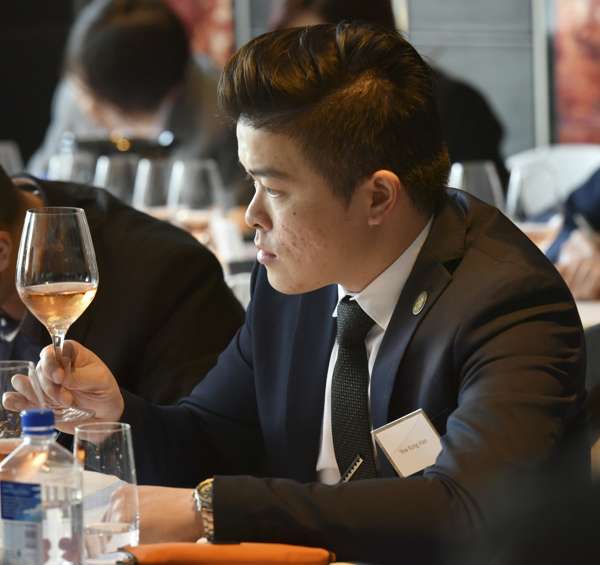 Pairing: Welsh spring lamb with a sea-salt and thyme crust, roasted with spring asparagus, endive, shallots and cherry tomatoes.
What it was: a 2012 Chateau de Pibarnon rosé from Bandol, France, made from mourvèdre.
We were scored out of 100. Panaïotis said I was close but no cigar. The winner – Han Yew Kong, chief sommelier at Galaxy Macau – was invited to spend a week in Champagne with Panaïotis.
Nellie Ming Lee is a food stylist and part-time sommelier studying with the Court of Master Sommeliers