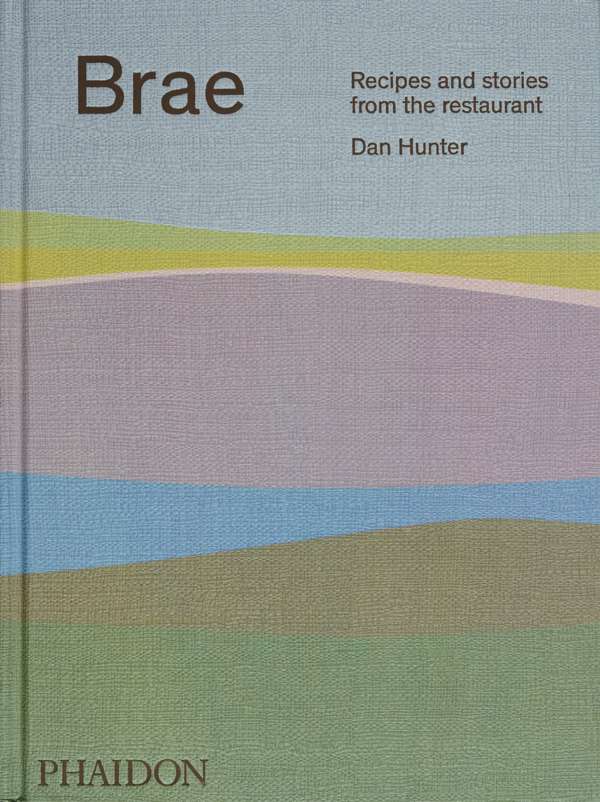 Brae restaurant is considered a must-visit for foodies in the Australian state of Victoria, even though it's in the small town of Birregurra – an almost two-hour drive from Melbourne.
Unlike many chefs who get "the calling" early, inspired by growing up in food-loving households, Dan Hunter didn't cook seriously until he was 24, when he took an apprentice­ship. His childhood meals were "mainly for fuel and sustenance rather than flavour or pleasure", prepared by a mother he describes as an "OK cook". Still, he writes, his mother insisted that the family eat dinner together. "She valued the act of sharing and being together and it was the only time in the day when we all had to be at the table. So, for a family who didn't seem to value the food in itself, we spent a lot of time sitting around the kitchen table. I think those mealtimes have played a big part in shaping the kind of cook I've become and, the truth is, once I fell into cooking, it was the act of eating and sharing time at a table with friends and family that initially kept me in it."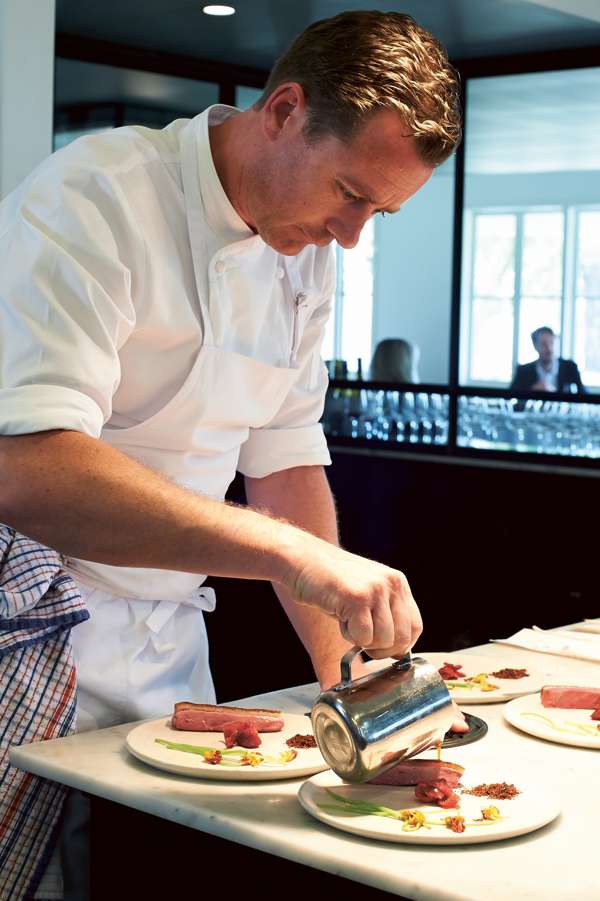 Of Brae, which opened in December 2013, Hunter writes, "I wanted our guests to pass through the front gate and immediately feel something: to drive up the driveway and be at ease; to notice the care that goes into the surrounding land and gardens and enjoy the results; to feel welcomed and cared for by our family; to find not only nourishment in the food but also in the gesture of hospi­tality; and for the entire experience to resonate with the same voice – cohesively, across the board [...]
"I love it that when you sit in the dining room at Brae, your outlook is across the land, across fruit trees and olives, with chooks and bees and veggies in sight, and you become aware of the fact that people work and care for that land, and of something real and wholesome [...] We made a decision not to preach to our guests about food provenance, but it's there in plain sight. You sit amongst it; it's visible."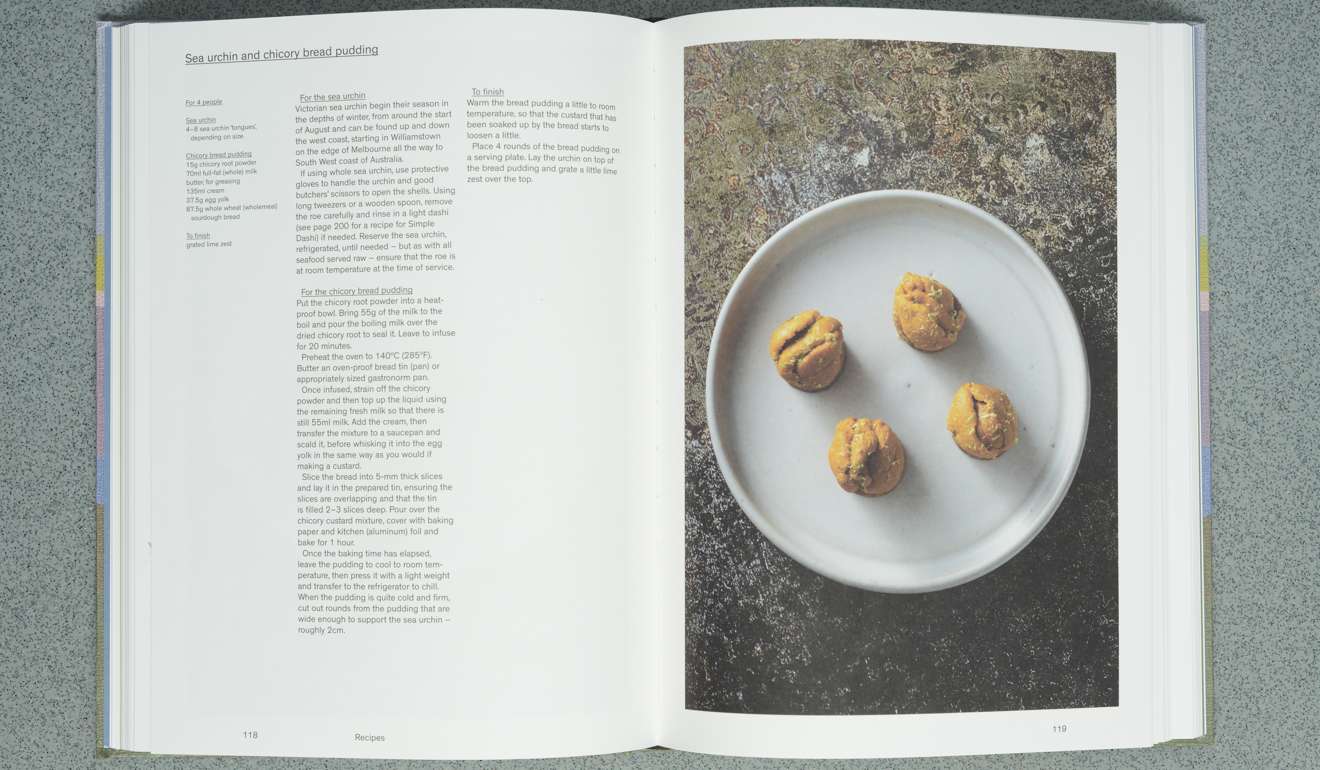 The recipes in the cookbook are less difficult than you'd expect from a chef of this calibre. Some of the ingredients might be hard to find but the techniques are fairly straightforward. Recipes include smoked eel doughnut and brook trout roe; sea urchin and chicory bread pudding; blue mackerel lightly cured with apple and nasturtium; egg yolk, potato and Jerusalem artichoke with sauce of comte and vin jaune; raw scallop and roasted cauliflower with cured kelp and black truffle; and apricot and vanilla with sheep's milk and Brae farm honey.