Why Hong Kong? "I want to challenge myself by opening a restaurant here. The quality of the ingredients is important in Japanese food and Hong Kong has very similar ingredients in the market, so the restaurant here can have comparable quality to Japan."
Tell us about the original Sanpi-Ryoron. "I started my restaurant concept in Tokyo 13 years ago. At that time there weren't many restaurants where you could eat a multi-course set meal at a casual price. The concept is very casual, where everyone is served the same thing.
"To keep costs down I kept the design of the restaurant simple, and I didn't need to hire many people, either. When you seat nine to 10 guests at the counter you just need one chef. Also, when you serve a set meal with several dishes, the breakdown cost for the ingredients is lower, and you only change the dish once every two weeks in Japan. In Hong Kong, we will change it monthly, so in the end there will be 12 [set meals] per year, using seasonal ingredients."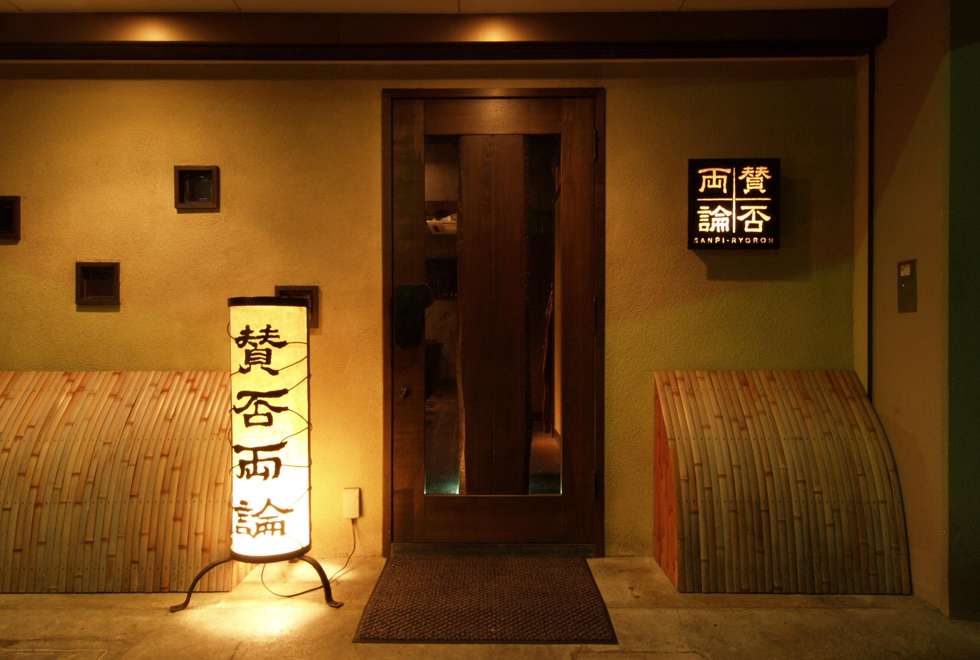 How did you get into cooking? "My father was the chef and owner of an izakaya [an informal gastropub], and I also wanted to learn how to cook. Every day my father made my school lunch, which was all food from the izakaya – no one else had lunch like mine.
Every day my father made my school lunch, which was all food from the izakaya – no one else had lunch like mine
"When the izakaya was busy, he would get me to help wash dishes [starting from] when I was in primary school. He was very strict even then. But now, looking back, it was a precious time because he was teaching me. After high school, my father introduced me to a traditional restaurant to work as an apprentice, learning various cooking techniques. I did that for nine years. What I learned was kaiseki style [a tradi­tional multi-course dinner], which is very different from izakaya."
Some of Hong Kong's top Japanese chefs reveal the secrets behind their signature omakase dishes
How did you start your own restaurant? "In 1998, my father passed away and I took over the izakaya for five years. After two or three years, regular customers started to leave and I began to modify what my father did. I was also thinking of opening my own restaurant.
"I started experiment­ing, combining kaiseki with izakaya, which is now the basis of Sanpi-Ryoron. I'd do things like yakitori with a fruit sauce, beef teriyaki with figs, or tofu made from ground sesame or vegetables. New customers, young ones, were surprised because on the outside it looks like an old izakaya, so they thought they were in the wrong restaurant.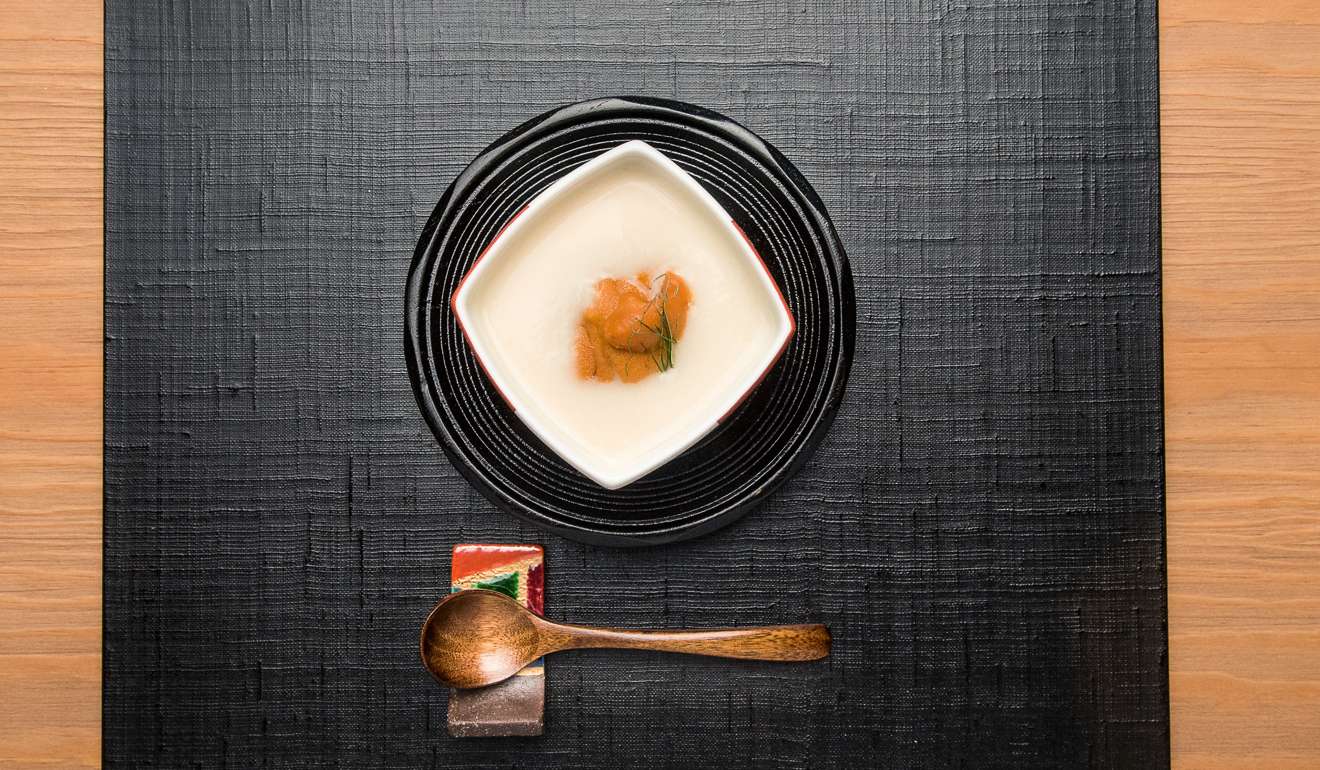 How do you combine flavours? "I'd get sugges­tions from chef friends who work at Chinese, Italian and other Japanese restaurants. I also experiment a lot. For example, I'd ask a chef in a French or Italian restaurant how to use cheese in Japanese food, or a chef in a Chinese restaurant what ingredients match shark's fin or how to cook it. I want to maximise the taste of the ingredients."
Singaporean chef Edward Voon talks about how he went from waiter to cooking for Hong Kong billionaire
You are on television a lot doing cooking demonstrations. Do you like doing that? "I enjoy it. On these shows I get to find more ingredients because I visit a lot of farms and go fishing. Also, it's my mission to tell young women who don't cook that Japanese food is actually not that hard to prepare. I try to make recipes easier or pick easy recipes for them to do. I choose ones where the ingredients are easily found in the supermarket, and don't need much seasoning."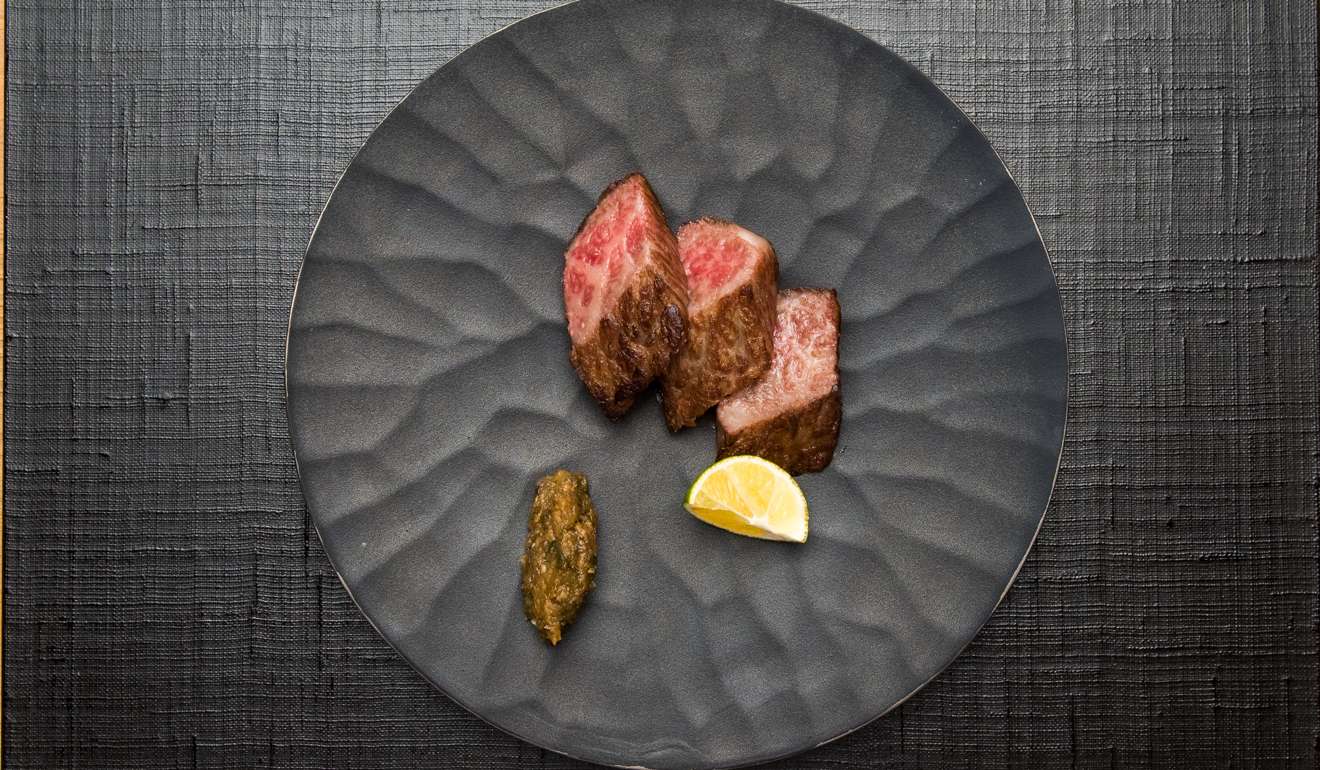 Can your children cook? "I have two daughters, one 19 and one 17, and a son who is 13. They don't know how to cook at all! In Japan on Valentine's Day, girls give chocolates to boys, and my daughters originally wanted to make the chocolates themselves but they turned out so badly I had to do it for them."
French chef Pierre Gagnaire on teamwork and the chefs he inspired, in Hong Kong and elsewhere
So you know how to make chocolate! "Originally I wanted to be a patissier. Before I worked at the traditional kaiseki restaurant, after high school, I watched a world patissier championship on television and it inspired me. When I worked at the kaiseki restaurant, I focused on Japanese desserts. So my desserts are pretty good."
It's my mission to tell young women who don't cook that Japanese food is actually not that hard to prepare
What is the most important advice your father gave you? "He said that to make money, say 10,000 yen, is really difficult. In an izakaya you can charge only 100 yen for one yakitori, which means selling 100 yakitori skewers. That means you have to work hard and be humble."