A lot of cookbooks concern them­selves only with recipes. There's nothing wrong with that, of course, because recipes are the whole point of cook­books. But if it's a book about a cuisine that the reader is unfamiliar with, he or she might want to know more about the hows and whys – information that a person of that culture might have learned from childhood but which is unknown to an outsider.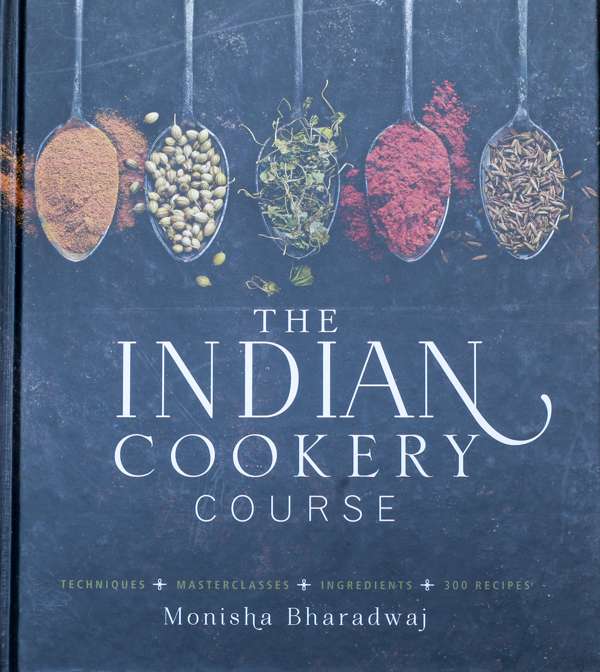 In The Indian Cookery Course (2016), Monisha Bharadwaj gives explana­tions (with plenty of photographs) of cooking techniques, regional foods, how Indian restaurant fare differs from the food served in Indian homes, the tenets of Ayurveda and vegetarianism, the flavours of the cuisine, and how to plan a balanced meal.
Bharadwaj trained as a chef in Mumbai (or Bombay, as it was known then) then emigrated to Britain in the 1980s to study journalism, going from a sunny, warm climate to London's famous fog. Upon arrival, "I knew that I'd have to cook a spiced Indian meal to warm up and set off in search of the right ingredients. In those days, grocery shops still had very seasonal vegetables and all I could see were parsnips, swedes and Brussels sprouts. Not what I was used to at all! Thankfully, I could buy a cauliflower and made my first curry with a few spices that I had brought from India. I learnt that in order to buy a variety of Indian ingredients, I'd have to go to an 'ethnic' area and so made my way to Southall. Imagine my delight upon seeing coriander leaves, coconut and turmeric – all ingredients that now, almost 30 years later, are seen in many supermarkets all over the UK."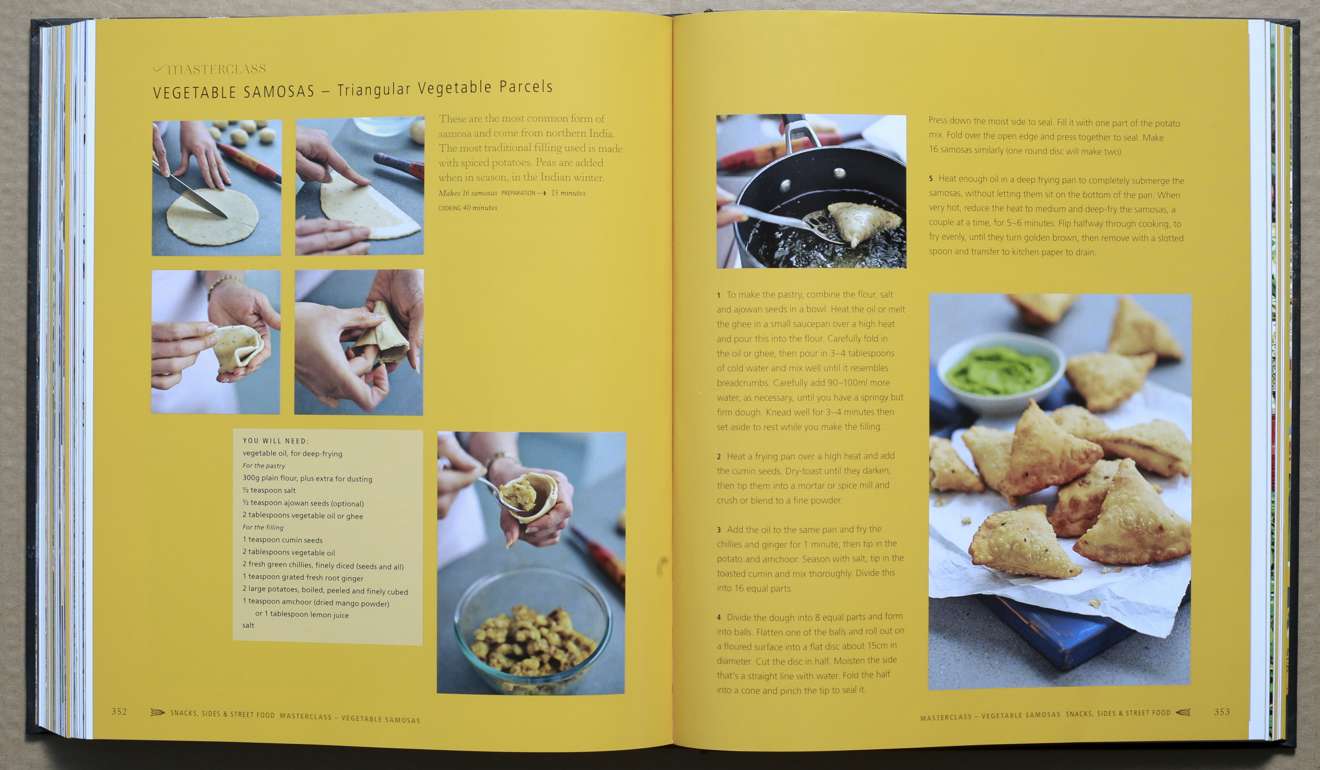 Even now, though, "The Indian food that is available in the UK is only a small part of a very vast and diverse cuisine. This has to do with migration: people from northern India, mainly Punjab, Gujarat and Bangladesh (which was part of India until 1947) brought their food to the West and adapted it to suit local tastes. Dishes were classified by heat – 'hot vindaloo' and 'mild korma' – and were named after cities that were important strongholds of the British Raj – 'Bombay Aloo' and 'Chicken Madras'. Neither of these dishes can be found in India! Today, as more people travel to India from the West, there is an appreciation of what lies beyond the samosa and jalfrezi."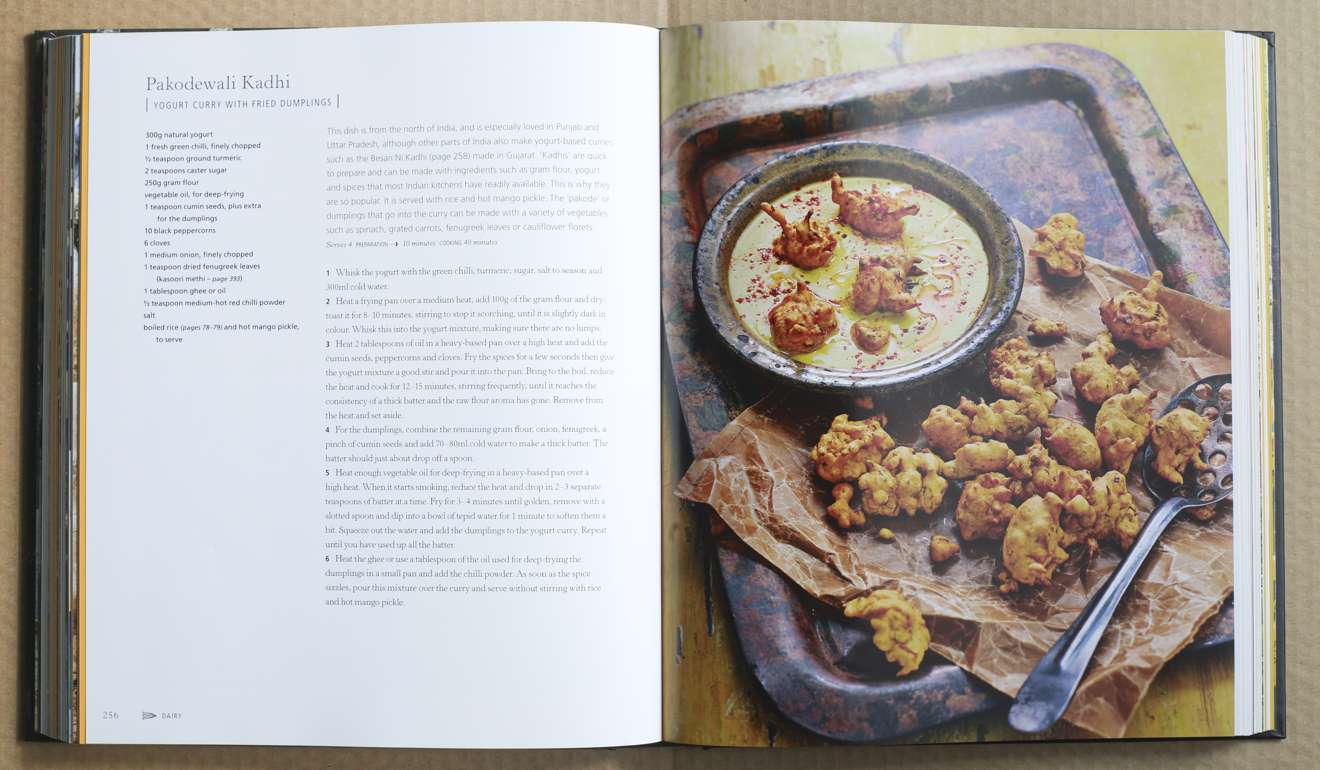 The book includes several "masterclass" pages that go in depth into topics such as rice, eggs, how to make butter and yogurt, and, my favourite – Indian breads. There are recipes for fried spinach bread; gram flour pancakes; crisp Sindhi-style bread; spicy beef with onions; fish and green mango curry; baked eggs with tomatoes; sweet and sour lentils; spiced stir-fried okra; sweetcorn salad with spices and coconut; fresh turmeric root relish; and spiced Indian rice pudding.