How did you get into cooking? "I wanted to be a chef from a young age – I'm the black sheep because my family is in the building trade. At that time, there was no such thing as a celebrity chef, though I watched TV's Keith Floyd. I enjoyed cooking at home with my mother, who was a really good cook, and I was already buying cook­books at a young age.
I started working in a pub when I was 12, but I didn't know how to start my career until I met the pub owner's son, who was a chef. I remember watching him make lobster thermidor and wondered, 'What is that?' He saw I was interested and suggested I go up to the guest house he worked at, in Maidenhead [west of London], and learn to cook. It was a whole new world for me – it was mascu­line, noisy, sweaty, with lots of shout­ing; it was so exciting. I worked there during my school holidays.
"When I told my parents I wanted to become a chef, they said I couldn't stay in Hastings [a town on the south coast on England], and that I'd have to go to London. I think they tried to scare me, but I thought, 'Yeah, OK.' At 17 I moved to London, where I did a two-year cookery course. I spent five years in the city."
Kitchens are very different now than they were then. It was a lot more aggressive, like the quick or the dead – if you didn't perform, you wouldn't be there the next day
You worked for Marco Pierre White in London. What was that like? "I was working at The Criterion [then owned by White] at the time. It was good fun, hard work – you had to be quick. I learned discip­line, to make sure that every­thing is the same all the time, thinking on your toes. It was big pressure for a 21-year-old. Kitchens are very different now than they were then. It was a lot more aggressive, like the quick or the dead – if you didn't perform, you wouldn't be there the next day. Before that I worked for Jean-Michel Lorain at Michelin-starred The Oak Room."
Why did you move to Australia? "I had always wanted to go there. I applied for a visa and it took a year- and-a-half to come through. I had no idea what I was getting myself into because I had no idea about the cui­sine. I had trained in European cuisine, which is rich food with heavy sauces, but Australian was more Asian-based."
Chef Riccardo di Giacinto on working under Ferran Adria and Marco Pierre White
What did you do when you got to Sydney? "I tried to get a job at Rockpool, with Neil Perry, but I was overqualified. I applied to many places and never heard any­thing for eight months so I made pizzas at the InterContinental Sydney. Soon after, I got a job as sous chef at Forty One restaurant – the place to be in Sydney at the time.
"Dietmar Sawyere was doing pan-Asian cuisine – Malay, Singapore, a bit of Japanese, Thai. But I thought pan-Asian was too confusing and wanted to find something that's distinctive rather than mixing flavours. Tetsuya [Wakuda] was doing something interesting, Japanese cuisine using Australian ingredi­ents. I started working there around 1999, when he was really hot."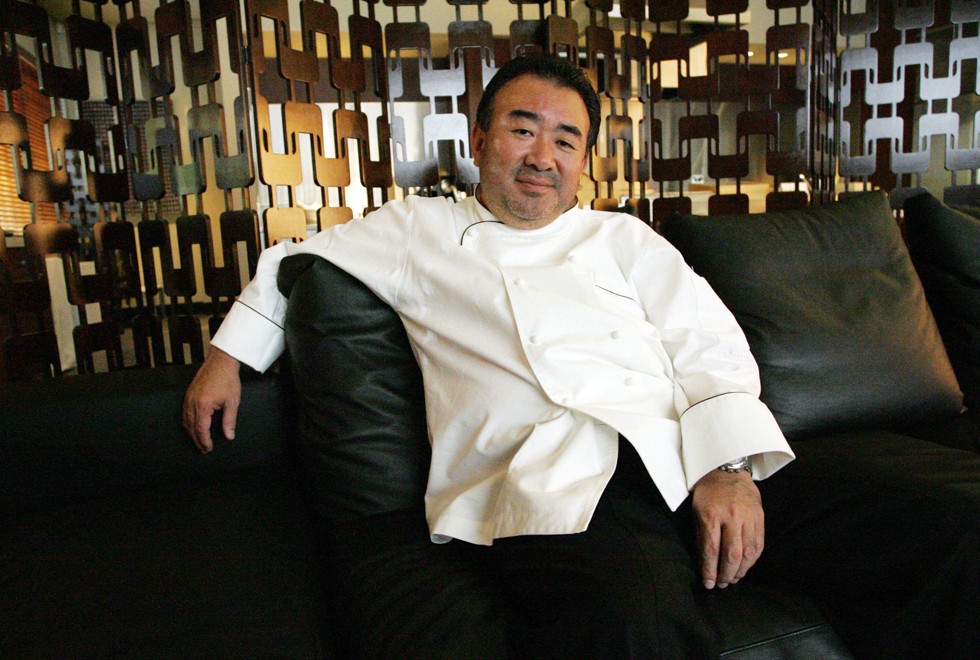 How did you get that job? "I had applied many times to work at Tetsuya's. Finally, a colleague told me her cousin, Vicki [now Benn's wife], was his assistant and general manager of the restaurant and she inter­viewed me and told him he should speak to me. He suggested I come for half a day and then come back for dinner. I came back at 6pm and stayed until 1am – it was the longest meal I had had.
"I started as a sous chef and had to learn Japanese fast; everything was very foreign to me. After six months he said, 'I want you to cook my lunch, only five courses.' After he tasted it, he said it was like he cooked it himself and made me head chef. I was there [on and off] for almost 10 years."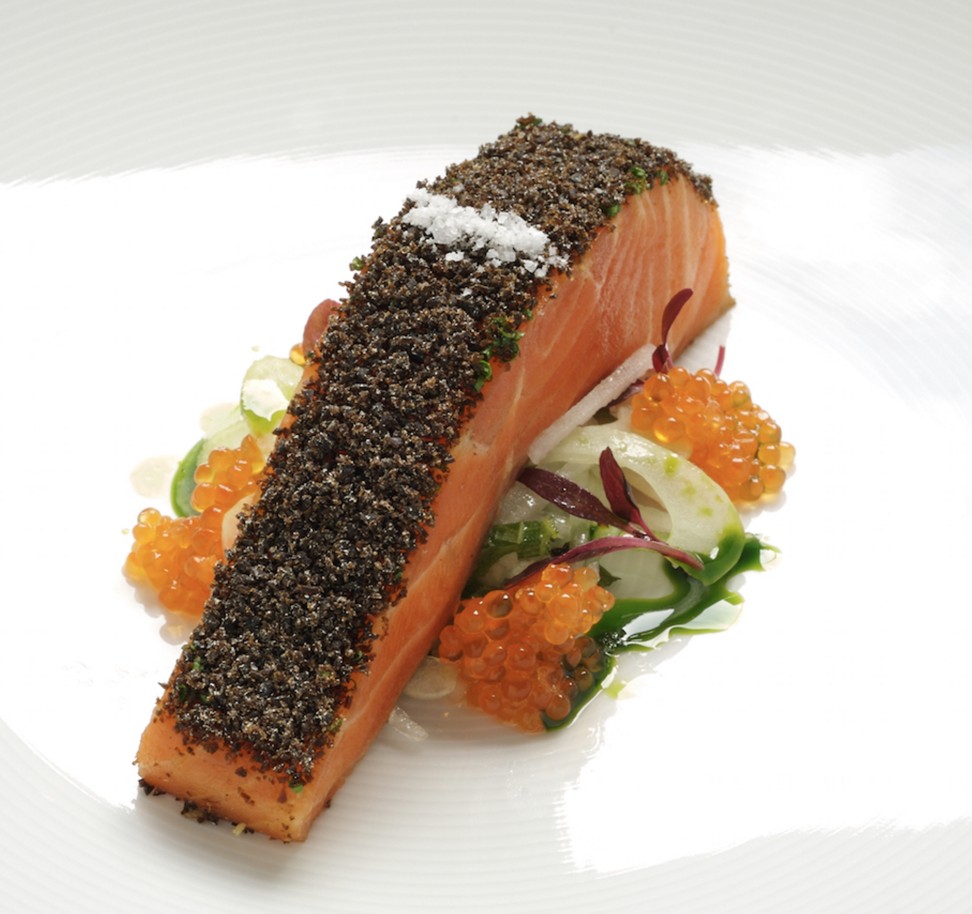 What did you learn from Wakuda? "Taste – how it's very important to under­stand how things should taste and why, and understanding how to use texture. His idea of texture is more subtle than mine, and it's about simplicity. I try to keep it refined and the flavours individual, and not too many of them."
Have you always wanted to open your own restaurant? "Before I left Australia to come to Hong Kong, in 2007, to do some consulting for Aqua Restaurant Group, I worked at a seafood restaurant called The Boathouse, in Sydney, and George Costi was the seafood supplier – he was a big player in the industry. He would joke about opening a restaurant with me, saying I was the best cook he knew.
Celebrity chef Neil Perry raves about Chinese produce on visit to Hong Kong market
"When I returned from Hong Kong I rang him up and asked if he was still serious about opening a restaurant and I was surprised that he was. We opened [Sepia] in 2009 during the global financial crisis, so it was a rocky start. But I started doing a tasting menu and that became very popular. We got an amazing review that led to a chef of the year award [from the Sydney Morning Herald Good Food Guide in 2011]. That was our turning point because, at the time, we didn't know who we were cooking for, but our audience told us."
Why is it called Sepia? "The site was where a grain company was, and there we found old photos in sepia. Sepia is also the colour created by squid ink calligraphy, used to ensure longevity as it doesn't fade. And in Latin 'sepia' means cuttlefish and squid is my favourite ingredient."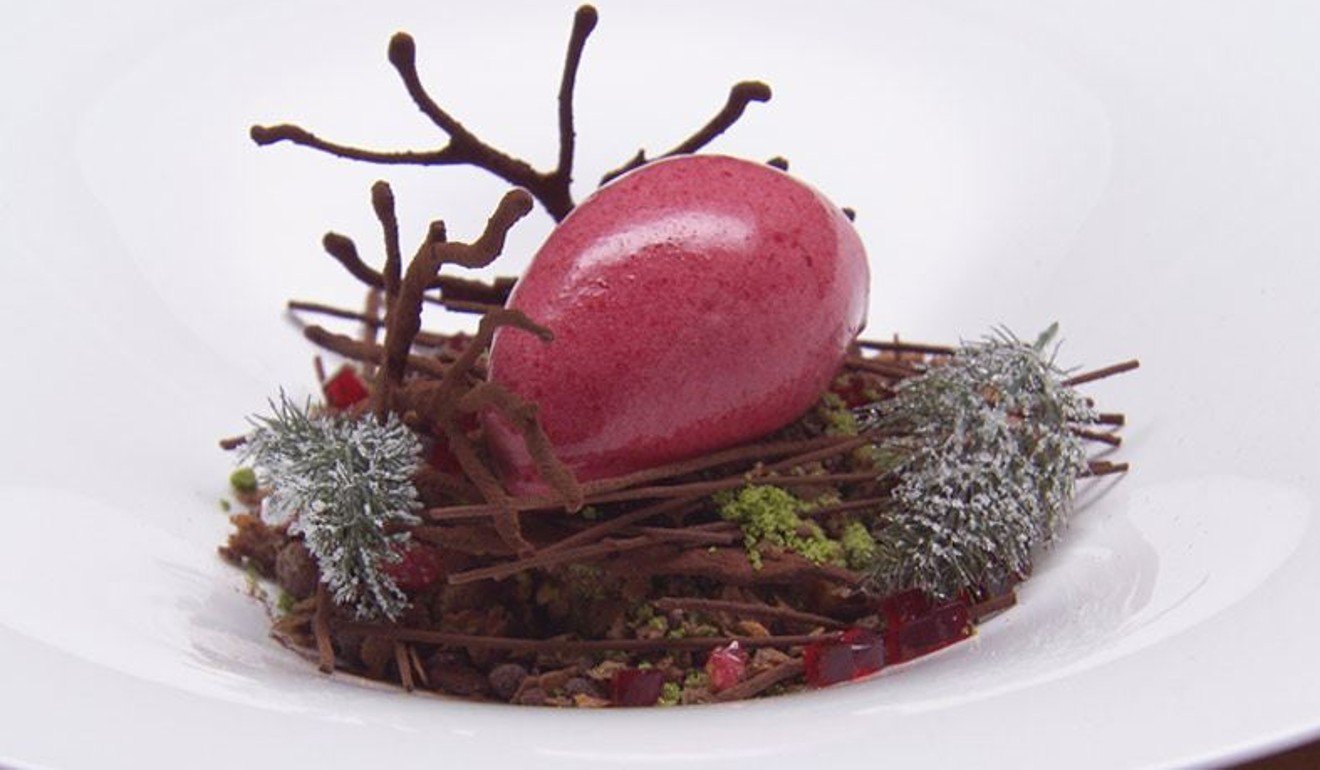 Tell us about your signature dessert, Forest Floor? "For our first anniversary I wanted to do a special dinner, but the pastry chef didn't know what to make. One night after service I started playing around with cream and built a dessert that looked like the forest floor. I thought back to when I was a child in the country, there was moss, textures, crunch, sticks, and the idea came together. I literally put a cherry on top and we changed it to a cherry sorbet."
What do you do when you're not working? "I've discovered gardening. And [he and Vicki] travel a lot. I go to Japan every year to find influences. I love seeing the products and it just makes you want to cook more and to do them justice."