Swiss chef Fredy Girardet is a revered name in French cuisine. His eponymous restaurant in Crissier, Switzerland, now closed but which earned three Michelin stars, saw many young cooks and appren­tices pass through the swinging doors and go on to become top chefs themselves: Michel Troisgros (of the famous family of chefs and restaurateurs), Gray Kunz, of Hong Kong's Cafe Gray Deluxe, and Philippe Rochat (who took over the restaurant when Girardet retired).
Girardet is also one of the chefs responsible for what, at the time, was consi­dered radical in French cooking – nouvelle cuisine, which changed the food from rich and heavy to some­thing lighter and more digestible.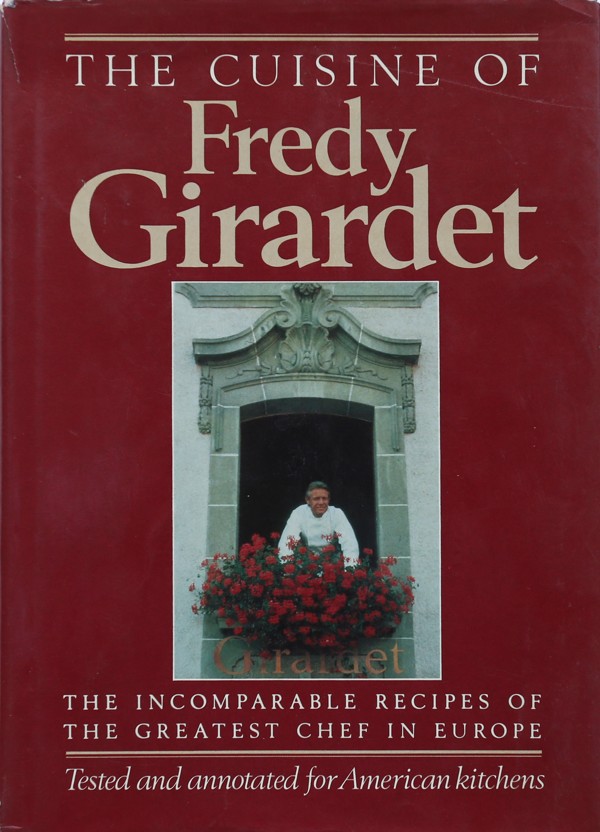 This book is the English translation of a volume that was published in French as Les Recettes Originales de Girardet: la Cuisine Spontanée. But to be spontane­ous at a three-star level, you must have the best ingredi­ents, technique and preparation.
In the introduction, food writer Catherine Michel quotes Girardet: "Today's rightful cuisine is the precise harmony between the produce and its cooking. To know how to cook is rudimentary, the first necessity. But skill in cooking, to produce a fine cuisine, must be applied to products only of the most excellent quality.
"It is the produce itself that tempts me into playing ingredients against each other and to experiment with seasonings, with the use of vegetables, with the quick reductions of cooking juices that are so much more authentic than bravura sauces.
Recipe book: why there are 14 flavours, and how to mix them
"I do this spontaneously because routine bores me. And I do not think that routine works in the long run. It is also necessary to think of the clientele, what people want and prefer. But I do not go too far with that; I revert to doing what I want to do, the way I want to do it. And what that is depends on the realities of the moment, on the weather, above all on the ingredients available that day that tempt me.
"With the same products, one can do so many things, each slightly different, yet still in the same vein. I believe that is my definition of spontaneity."
Café Gray Deluxe chef Gray Kunz on a Hong Kong epiphany, his go-to dai pai dongs, and growing up in Singapore
The recipes here are within reach of almost any competent cook (although the decision to use cup and spoon measurements can occasionally be irritating).
They range from the humble – crayfish minestrone; tomato soup with basil; salmon papil­lotes with lime sauce; lamb fillets with parsley and mush­rooms; rabbit in mustard sauce – to the lavish: truffle ravioli; lobsterettes [langous­tines] in cabbage with caviar; rabbit tidbits with morels and black truffles; chicken in aspic with foie gras; scallops in puff pastry with two purées; oysters Girardet [cooked with champagne and cream]; lamb noisettes with truffles and Lyonnaise potatoes.