In the preface to this book, Louella Theresa Eslao-Alix seems torn about the effect globalisation has had on the cuisine of Cebu. "Cebu is rapidly succumbing to a globalization of the palate," she writes. "A quick look in the malls shows us a prolifera­tion of foreign and even local food franchises. Pizza, calzone, sushi, sashimi, chosun chick­en, bibimbap, bouillabaisse and sauerkraut, to name a few, are what assault Cebuanos every­where, from highly urban­ized cities to far-flung towns. The foreign expatriates who come to visit our shores and end up living here put up German restaurants in far-off Alcoy and pizza parlors in out of the way Sta. Fe in Bantayan Island. Places like these expose the ordinary Cebu­ano palate to international tastes every day."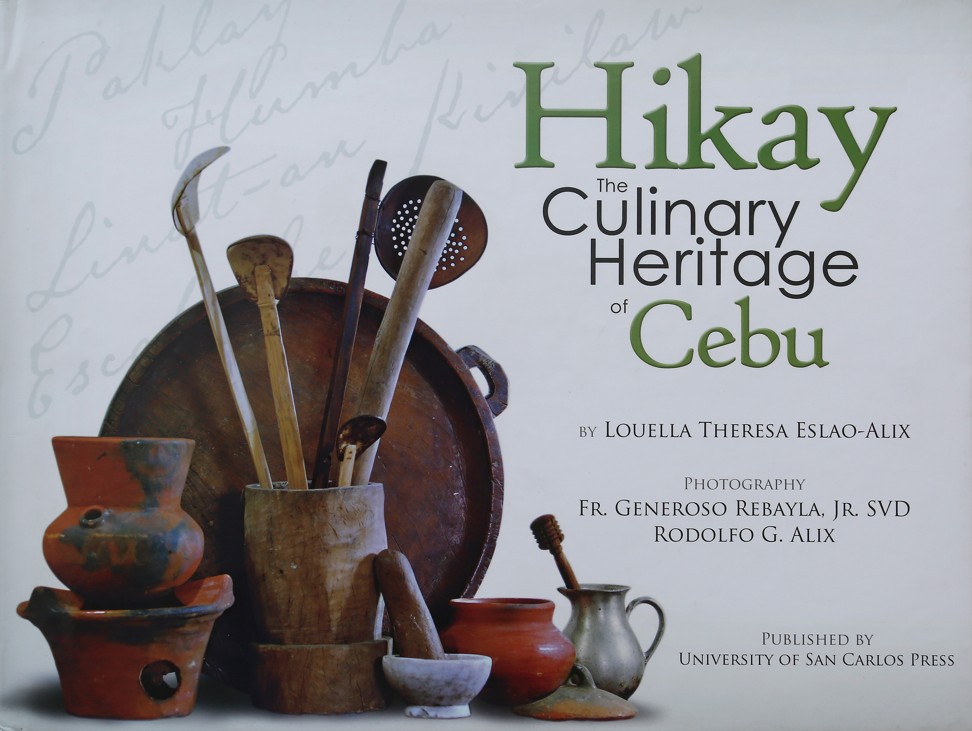 But then she admits that the region's cui­sine – like that of the rest of the Philippines – has long been influenced by other cultures. "The Cebuano culinary experience has been touched over the centuries by foreign influ­ences," she continues. "The Chinese who have successfully integrated into our race, the Spanish who colonized us for more three hundred years and the Americans who came at the turn of the 20th century, have all contributed to enrich Cebuano cooking. Where will we be without our Bam-i, our signature noodle dish? Fiesta tables and the Noche Buena (Christmas Eve repast) will look forlorn with­out Jamon en dulce, Morcon, Embotido and Lengua Estofada, all dishes we learned from the Spanish. Birthdays will never be the same without ham and cakes and ice cream that the Americans brought along with their ideas on hygiene and political ideology.
Recipe book: 7000 Islands - tap into Filipino food renaissance
"It was not long ago when parties meant cooking the favorite family dishes to serve guests. We served Lola Lilang's Chiffon cake, Tia Anon's Empanada, Nang Tilde's Buko Salad [...] More often than not, a party at home nowadays means dialing one's favour­ite caterer who will fax us the international menu they are known for. Do you want a Chinese Lauriat? A Mexican dinner? A Hawaiian Luau? Even if the order is for a Filipino spread, the caterer will in all proba­bility serve Kare-kare, a Kapampangan stew; Pinakbet, an Ilocano vegetable dish; Pritong Tilapia, a Laguna fish, and Lechon Kawali, a Tagalog fried pork dish. Oh yes, they will serveInasal, the token Cebuano slow-roasted pig. There is nothing wrong with these dishes. They just are not Cebuano."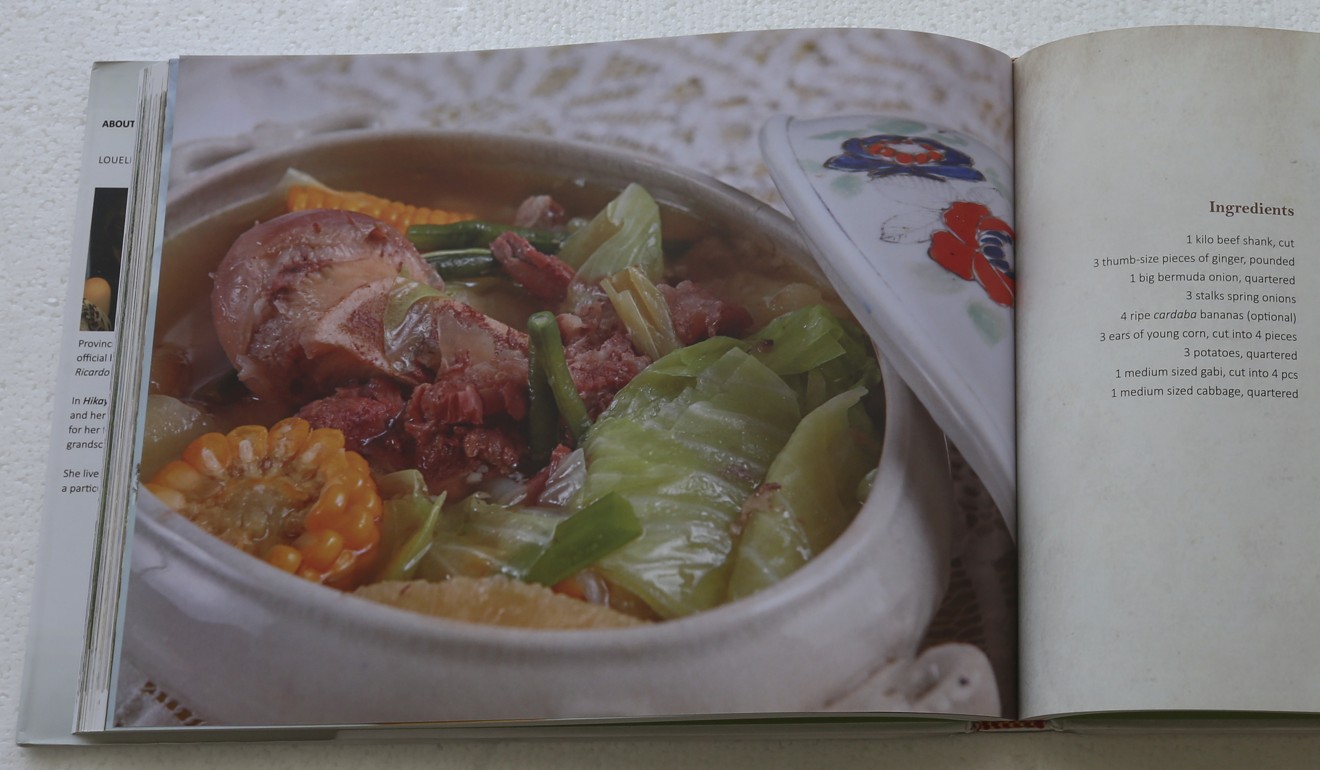 So what is? "Cebuano cooking is defined by the landscape of Cebu [...] Cebuano cooking is influenced by the fact that Cebu is an island and that most of its settlements are found in the coastal areas. To live in an island is to live near the sea – the endless and convenient source of food."
Food book: Kulinarya - a Guidebook to Philippine Cuisine
While Eslao-Alix gives detailed descrip­tions of dishes, it takes a while (147 pages out of the 263) before she provides any recipes. They include paklay (pork or goat intestines simmered with pineapple, garlic, tomatoes and black beans); crab shells stuffed with crab meat, garlic, onion, tomato and egg; bam-i (meats and seafood cooked with vegetables, glass noodles and egg noodles); chicken poached with gin and garlic; and puto maya (glutinous rice and regular rice cooked with coconut and ginger).