Sweets play an important role in the cultures of the Middle East. If you're a tourist in the region, you'll experience this as you wander through stores – if you display even a remote interest in a shop­keeper's wares, he's sure to offer you a glass of heavily sweetened mint tea to help lure you in; if you start to shop seriously and are spending big bucks, he'll probably send out for a selection of sweet treats.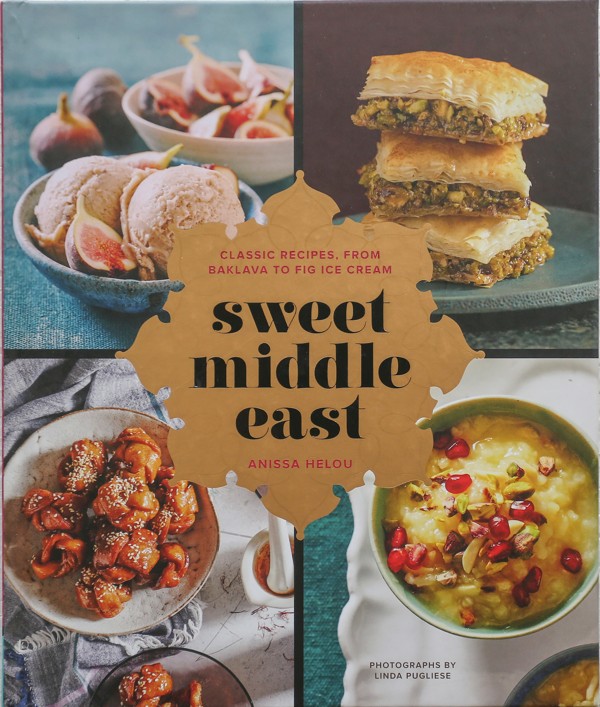 In her book, Sweet Middle East (2015), Anissa Helou writes: "Most people in the Middle East and North Africa have a penchant for all things sugary. Sweets occupy an important place in our lives, and every important occasion, rite of passage or religious event has a specific sweet associated with its celebration. In fact, any occasion is good enough reason to visit the sweets maker, whether to enjoy a snack while going about your daily business or to buy a treat to take to friends or family.
"It's possible that this love of sweet things is a result of the Muslim prohibition against alcohol, with sugar from sweets replacing the sugar derived from alcohol. Perhaps sugar (from the Arabic word "sukkar", derived from the Persian "shakar") was so plentiful in the Middle East that a tradition of candy and pastry making was established [...] Sugar was not the only sweetener available in the Middle East (honey and molasses from grapes, dates, and carob were and still are used as well), though it was plentiful there long before sugar became common in the West [...] Sweets are an essential part of the legendary Middle Eastern and North African hospitality, and they are ever-present in people's homes, stored in beautiful glass or metal boxes, and placed on coffee tables in living rooms so hosts can offer them to guests with coffee, tea, or a refreshing drink. Everyone brings a gift when invited to someone's home, and sweets are often what visitors bring with them."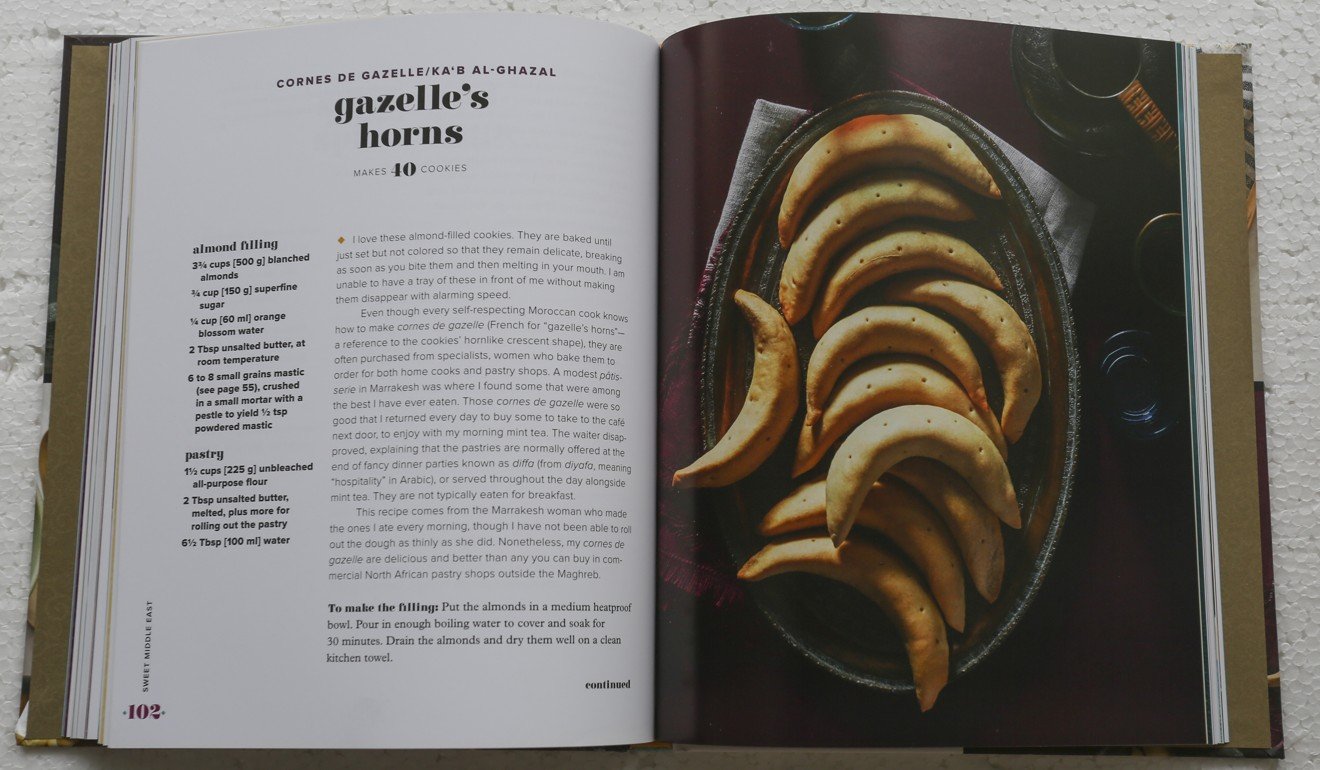 To most people in those countries, though, making these sweets was best left to the professionals. Helou, who has a Syrian father and Lebanese mother, writes: "What I never noticed when I lived in Beirut was the lack of access to the confectioners' kitchens. It was never a problem peeking into restaurant kitchens or watching bakers at work, but it wasn't until I started writing about food that I realized I had never been inside any sweets-makers' kitchens. That mysterious world was out-of-bounds to everyone except professionals."
Book: Levant - Recipes and Memories from the Middle East
Unfortunately, the book doesn't give recipes for the building blocks of many a Middle Eastern sweet: warka (also known as brik) or phyllo pastry. Yes, we can easily buy them (phyllo, at least; warka is more difficult to find) but still, the curious (and ambitious) cook would want to know the techniques and perhaps attempt it a few times.
Kebabs, baked eggs and savoury pastries: the Chinese Muslim food trail
There are recipes for many familiar and unfamiliar desserts: baklava (of course), Turkish saffron rice pudding, aniseed biscotti, sweet couscous with almond and cinna­mon, walnut phyllo triangles, fritters in saffron syrup, Moroccan shortbread, Syrian semolina and nut cake, fig ice cream, saffron-caramel wafers and pistachio-filled semolina pastries.