Many cultures around the world use clay or earthenware pots for cooking, and this method of preparing food has a long history. Our early ancestors most likely wrapped clay around raw ingredients before cooking them directly in a fire, then broke away the hardened clay when the food was ready. This evolved into the use of pots that could be employed over and over again.
Different cultures made their clay pots in shapes that best suited their cooking methods. Most food lovers know about North African tagines, which have domed or conical lids that allow condensa­tion formed during cooking to drip down and keep the food moist.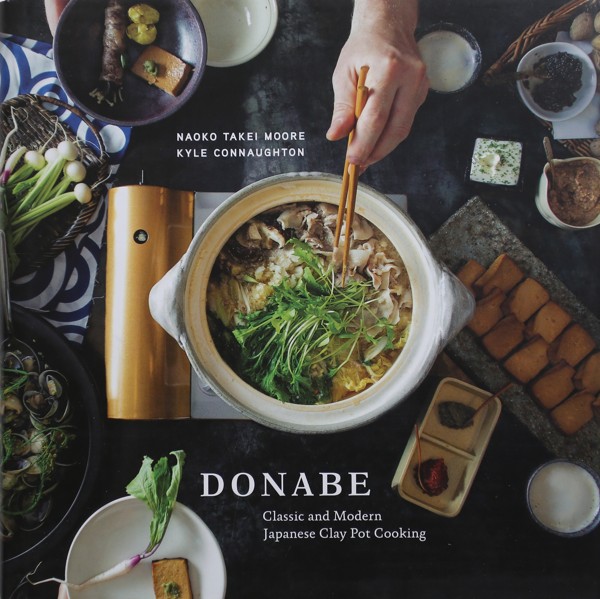 Chinese and Koreans have pots that are shaped differ­ently for preparing different dishes, such as rice, soups and stews.
Spanish-speaking countries use cazuelas, with some designed specifically for cooking beans; in France, the clay pot traditionally used for cassoulet has a narrow base and wide top to allow for better concentration of flavours, and so a larger amount of crust will form on the surface.
But nowhere are clay pots as beautiful and varied as they are in Japan, where they are called "donabe". Craftsmen have been producing such pots for generations, making them into practical works of art (although many are certainly pretty enough to be displayed). In this book, Naoko Takei Moore explains the donabe's appeal.
Food book: Tokyo - Cult Recipes, for home-style Japanese dishes
Having moved from Tokyo to the United States, to study at Le Cordon Bleu in Pasadena, California, the writer returned to Japan for a visit and tasted rice cooked in a traditional double-lid donabe. "That simple, plain rice tasted so good I almost cried [...] I started collecting different, unique styles of donabe, including some made in a style similar to a Moroccan tagine pot, as well as steamers, soup and stew pots, and smokers. I found that they made my food taste better [...] What I discovered was that donabe ware has the mysterious quality of bringing out the natural flavors of ingredients, helping them realize their higher potential.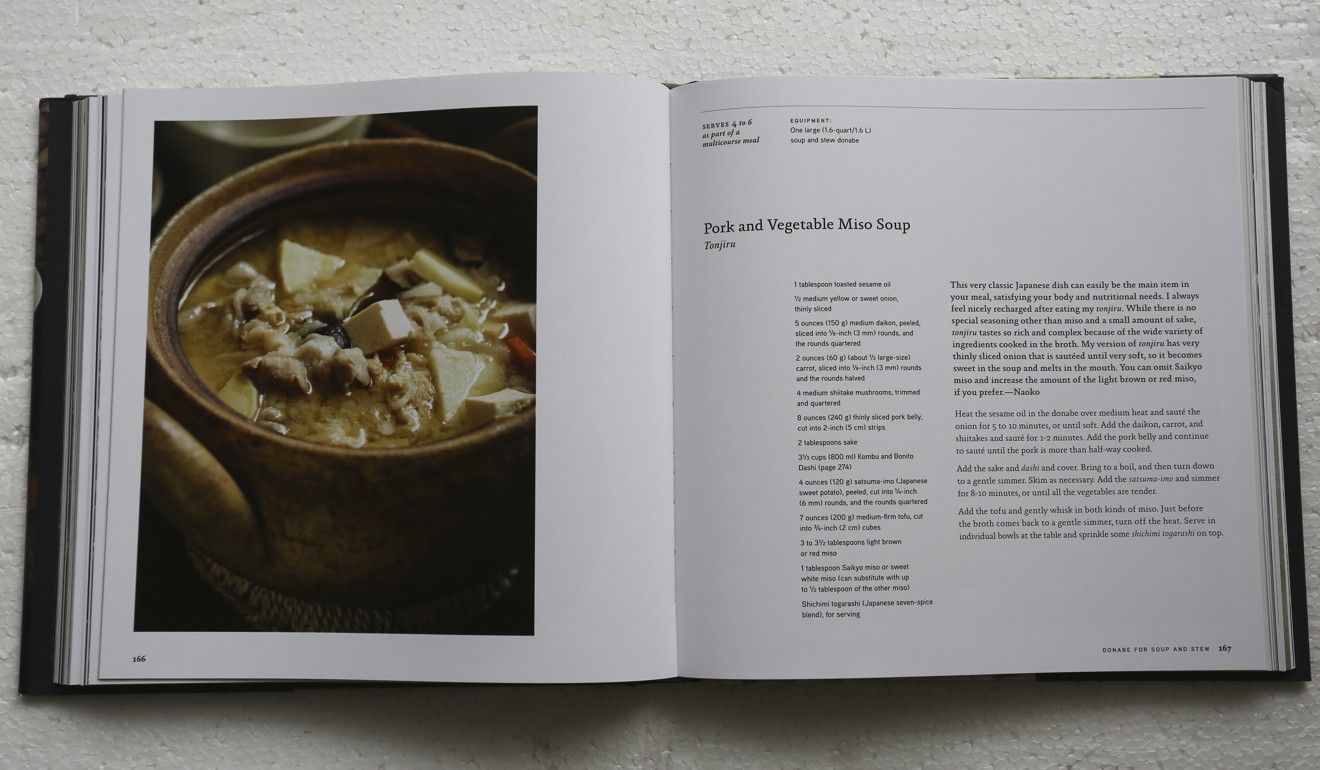 "There is actually a scientific explana­tion of this phenomenon; it's because of the natural characteristics of donabe, their porous bodies that promote higher heat retention, and a surface glaze that promotes natural far-infrared radiant heating. The effect is just like that of cooking on a grill using glowing charcoals, a process that cooks food gradually and traps flavors inside."
Moore divides chapters between types of donabe: classic-style, double-lid rice cooker, donabe for soups and stews, steaming, tagine-style and donabe smoker.
Food book: How to Care for Japanese Kitchen Utensils
Recipes include Kyoto-style saikyo miso hot pot; duck and tofu hot pot; buttered scallop and daikon rice; crab rice with charred green onion, tatsoi and sesame; braised spicy kabocha; crab and wakame savoury egg custard; sizzling tofu and mushrooms in miso sauce; steam-roasted oysters; and roasted shio-koji chicken.