When did you become interested in baking? "My father was from Shanghai and, in 1943, he went to Indonesia as a field cameraman during the war. Two years later, he was the official photographer for Sukarno, Indonesia's first president. My father, who also worked in Hong Kong, had a cosmopolitan palate. When we were young, we were taught to taste everything.
"I was not academically inclined and dropped out of high school, working in many different jobs: printer, travel agent, radio broadcasting, advertising, television commercials. At the age of 30, I learned baking and started a bakery. I trained in Japan and Europe, and followed my dad's advice to taste, taste, taste. When I learned baking in Germany, I arrived one week before classes started and tasted all the bread and pastries – good, bad, artisanal and commercial. I learned faster that way than through baking techniques."
Nasi goreng with sausage? Thank Bali's Chinese for that
What kind of bread do you prefer? "I love German country bread. They have the most variety when it comes to rye bread. For sourdough, I like the French pain de campagne and traditional dark bread. I was a baker from 1977 to 90. I still love to touch the dough, to wait for it to rise. You cannot rush good bread. It is a combination of patience, passion and time. Ninety-five per cent of bread made these days is industrial. I can tell by looking at bread if it's good or not."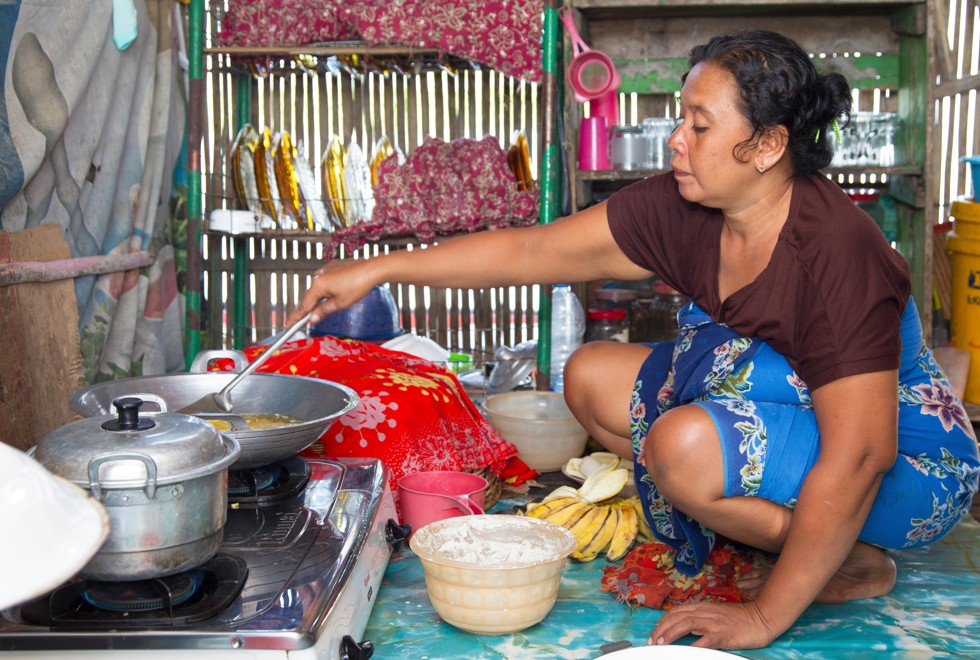 What made you focus on Indonesian cuisine? "After 20 years of travelling, learning Japanese, Chinese, French and Italian cuisines, I realised I'm Indonesian and should learn more about Indonesian cuisine. I went to the villages to see how they cooked but, most impor­tantly, to taste; they never cook using a recipe, but through taste you can estimate [the results]. Then I practised replicating the dishes using Western cooking equipment. I always advise the younger generation that if they want to learn cooking, they have to spend time tasting. These days, everyone can google, but you cannot google taste – they have to experience that themselves, and that costs money."
After 20 years of travelling, learning Japanese, Chinese, French and Italian cuisines, I realised I'm Indonesian and should learn more about Indonesian cuisine
How would you describe Indonesian food? "Indonesian cuisine has so many regional varieties, depending on geography, culture, beliefs, religion, economy and the influence 100 years ago of visitors and migrants from many countries. Our culture is so deep and diverse – it's still a mystery to a lot of people because you have to travel to many places to learn about our food. In the remote areas, they put ingredients in bamboo and cook slowly. We use spice mixes, like aromatic spices, chilli and galangal. There is a wrong perception that all Indonesian food is spicy. With some regional foods, cooks add a lot of chilli to their food, but in Java, for example, most of the food is served with sambal or chilli sauce on the side. Indonesians also like to eat with sound. Porridge alone is not enough – they need crackers or peanuts."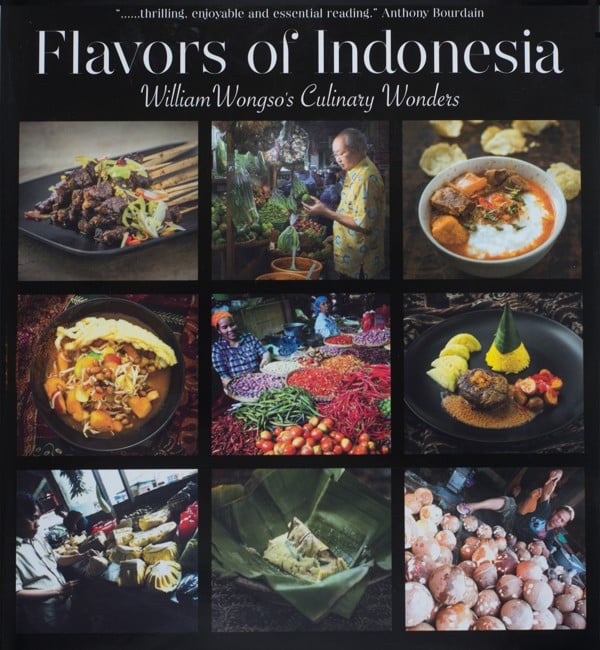 How did your book, Flavors of Indonesia : William Wongso's Culinary Wonders, come about? "I love photography. I've been documenting traditional markets everywhere I travel for more than 35 years. I believe traditional markets are the heart of the people who live around them. I can predict the culture, sophistication and economy of the place [from its markets]. It took me six years to finish the book [which was published last year]."
What are the challenges of cooking Indonesian food when abroad? "We have so much to do to promote our cuisine. When [Indonesian] diplomats are sent abroad, I help them find cooks to go with them. I give the cooks guide­lines on how to work with spices, because not every country they are assigned to has the spices available.
"The hardest part is how to cook Indonesian in the most consistent way. To make the right spice mix you need the right ingredients and the time – you cannot do an instant spice base. We need to learn from countries like Thailand – how they export red and green curry paste, and fish sauce. When I demonstrate Indonesian cuisine, I cook Western Sumatra caramel­ised beef curry, or rendang padang. I cook any kind of red meat with rendang spices. It works with any kind of game, even from Africa."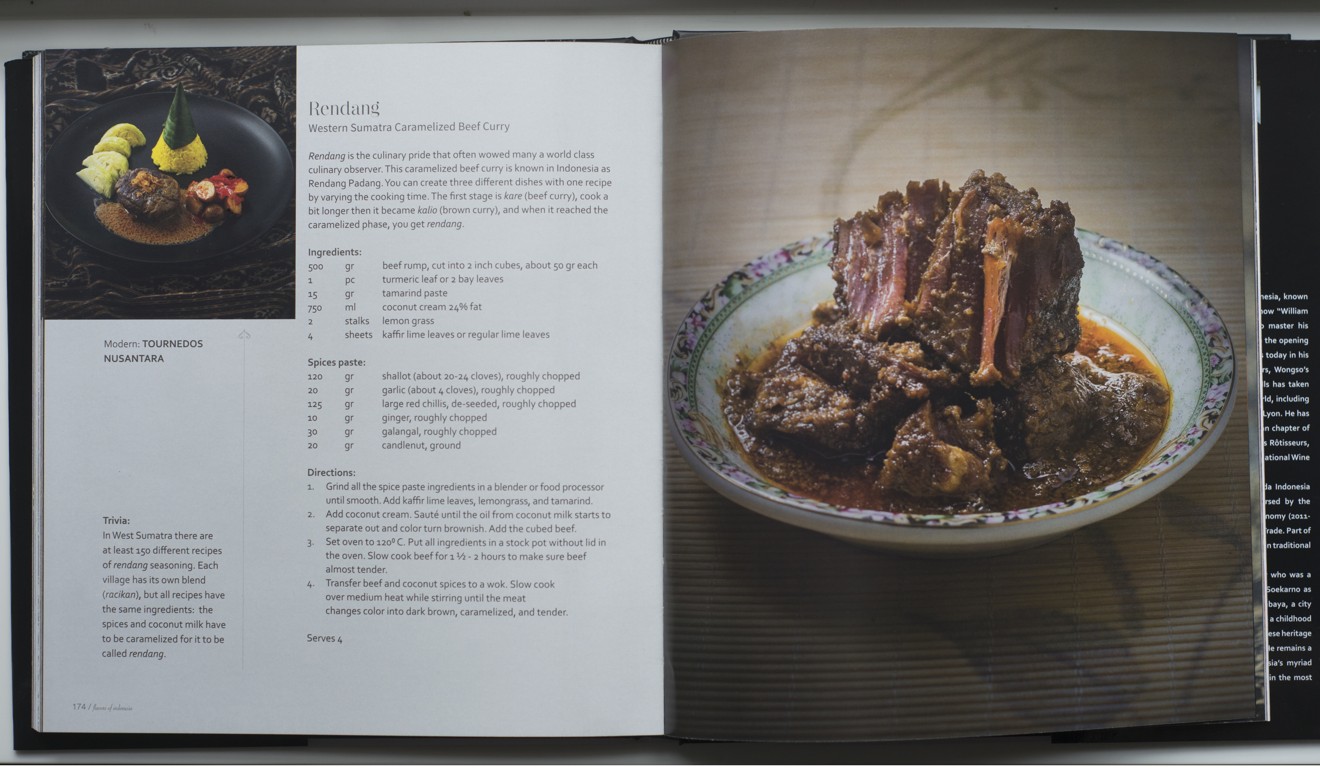 What do you do when you're not working? "I'm 70 now but I never stop travelling. So far, I have spent only 40 per cent of my time in Jakarta. I consult and work on projects. I have so many opportunities where people show me food-related things. I eat moderately, no matter how good the food is. When travelling, I like to try the local beef cooked as a steak. I recently had 18-year-old beef and it was so good. Everywhere I go, I love to try local food."