Wine geeks like me are constantly on the lookout for rare wines that baffle and inspire us. Of course, finding them at a reasonable price is an even better result. I call these wines "unicorns" because they are so rare.
My latest unicorn was a bottle of white merlot. I found it in a bin-end sale and just had to have it.
After chilling the bottle and pouring glasses for myself and a fellow wine geek, I saw the wine had a very faint pink hue; as you probably know, the juice of all wine grapes is white, and it's the skin that gives the liquid its colour. So, technically, it wasn't white, as each grape had not been peeled before pressing, and even that minimal contact with the skins changed the colour of the wine.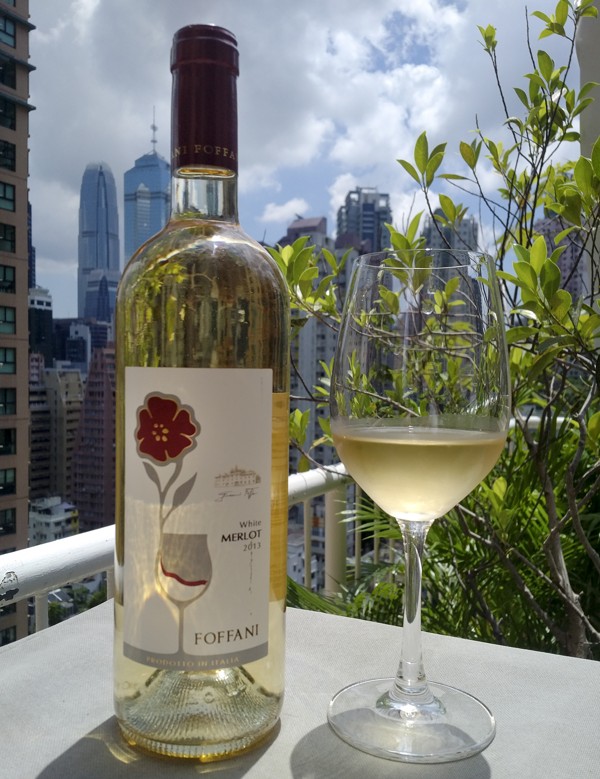 I was expecting something along the lines of a white zinfandel – sweet and light, but the nose on this was surprisingly merlot-ish, with crisp green plums, a bit of pink grapefruit and red apples. A sip had me almost giddy with excitement as it was surprisingly dry, and the flavour reflected what I had smelled, showing ripe green and yellow plums with a squeeze of pink grapefruit juice and slightly herbaceous – thyme came to mind. It had good balance – acidity with fruit shining through, no oak and a nice juicy finish that made me want another sip. What did my fellow wine geek think it was? (I hadn't shown him the bottle.) He thought it was a rosé from Provence and did not believe me when I told him it was a Foffani 2013 white merlot.
How to separate the wine aficionados from the novices? Riesling
I was recently able to share with fellow wine writer, and winemaker, Tersina Shieh a rare (for me) wine: a bottle of 1997 Clos Sainte Hune, by Trimbach Estate. It ticked my unicorn boxes: it was reasonably priced (I bought three bottles at a charity auction, and none of the other bidders knew what it was so there wasn't any competition) and it's rare – the riesling is from vines that are more than 50 years old and production is fewer than 8,000 bottles a year, from the 1.67 hectare Rosacker estate that's been in the Trimbach family for more than 200 years. We drank the wine on the 20th anniversary of the handover, to celebrate my arrival in Hong Kong many years ago, and because Tersina is leaving for a year to make wine in as many continents as possible.
A few years ago, when I was wine and food consultant for one of Hong Kong's leading food companies, a customer asked me for a real unicorn – one that doesn't exist: a red chardonnay from Burgundy. Of course! She was referring to pinot noir.
The weird hybrid wines that leave even the experts guessing at their origin
But red wine from white grapes isn't as silly as it might sound. I'm on the lookout for another unicorn: red riesling, which is made from the rare clone of the normally white-skinned grape. It is super rare – there is only one producer, Fritz Allendorf in the Rheingau wine region of Germany. And since it is not exported, that will have to wait until I can visit the country.
Nellie Ming Lee is a food stylist and part-time sommelier studying with the Court of Master Sommeliers.